In this guide, we will list some of the top Branding companies in Nigeria and in the world.
Branding refers to the definition given to a product identity so that it can be easily identified from its competitors in the market. Branding includes logo, trademarks, colour and any other things that give a product a unique identity.
Without proper branding, some companies and products will lose value. Branding is important because not only is it what makes a memorable impression on consumers but it allows your customers and clients to know what to expect from your company.
It is a way of distinguishing yourself from the competitors and clarifying what it is you offer that makes you the better choice
Top Brand Companies (Strategist) in Nigeria
A brand strategist refers to a company that studies the market and creates a plan to influence its target audience's opinions and buying decisions.
They use written, verbal and visual methods to describe and portray the brand to potential customers. They want their product or service to be the solution to their ideal customer's problem.
Below are some top branding companies in Nigeria
1. Dodo
DODO is a design and innovation firm built from a simple desire to improve the status quo. We believe design improves business and people's quality of life.
They use Design Strategy, Design Thinking, UX/UI Design and Branding to help companies create experiences for customers that help to drive growth and innovation.
2. Brand Enovy
Brand Envoy offers Online, Digital and Traditional marketing services. place products, brands and services where they become visible through impactful offline, digital and online marketing strategies.
They offer the following services – Experiential Events, SEO, Digital Marketing, PPC, Social Media, Email Marketing, and Web Design. Building healthy and confident brands that fit right in place in the market.
Brand Envoy confidently helps brands define their beliefs, build their personality, reassess existing brands through interviews, observation and collective brainstorming.
3. Nelson Reids
Nelson Reids is an award-winning marketing, advertising and Public relations agency in Lagos helping clients grow through their unparalleled marketing services. build creative and strategic solutions to challenges: from creating digital solutions and experiences, developing brands voices, building relationships at scale with clients' customers using powerful storytelling and tactical media placement.
4. ITHEIR LTD
ITHEIR are committed to using technology to tell stories better and deliver quality cutting-edge services using strategies to help brands. They understand that effective content is the cornerstone of engaging audiences and with the right blend of available resources.
They have had the great fortune of working on some truly innovative and inspiring corporate projects worth millions of dollars while networking with many creative individuals along the way. With TMA Brand Consulting I want to bring unique, original & creative brand solutions to the Nigerian market.
5. TMA Brand Consulting
TMA BRAND has 15 collective years of Marketing and Branding experience in various industries around the world. They offer expertise in the form of tailored brand-building tools that any start-up or established business can use to revitalise their brand, engage customers, create compelling experiences and accelerate growth.
6. Soundclaz
Soundclaz is a leading branding and advertisement agency globally that has created remarkable designs meeting customer taste and beating deadlines, designing brand new and existing companies by turning the confusions into manifestations that give a clearer understanding of products or brands with optimum promotion services.
Top Designing Agency in Nigeria
7. Beetcore
Beetcore has a team of creative designers and developers that build digital customer experiences people love. Based on their design-led innovation process, the company provides end-to-end experiences that help businesses expand.
Their mission is to transform the ideas and needs of our clients and partners into successful businesses by leveraging highly innovative digital solutions while enhancing the quality of life for our workforce and community.
8. Diantweb
Diantweb offers Website Design in Lagos. Many businesses in Nigeria trust DientWeb with their website design needs.
This is because they understand what websites need in order to effectively cater to users. Ensuring that the website loads fast is essential. As a result, they optimize client websites to load time and also optimize SEO to ensure the website is found easily.
Likewise, they employ thoughtful information architecture in web content formatting. Even more, mobile-friendliness on all websites that we design.
9. Yustack
Yustack is a digital service agency providing different solutions virtually. They stacked up solutions to give businesses. It was established as an online platform that offers varieties of digital services.
As many businesses are taking their awareness, reach & targets online, so the problems and obstacles to the success of every business.
Yustack has established solutions to the obstacles restricting online business's success.
10. Go digital
GoDigital, Inc is a Nigeria based creative digital agency, consisting of a creative and multi-talented team comprised of web designers, web developers, Social media managers, Digital marketers, Creative content writers and graphic designers.
They have a team of digital experts that help businesses of all sizes implement creative strategies to accelerate growth and increase ROI and offers customer-oriented services and delivers creative and effective results.
11. Brand Gecko
Brand Gecko focus on closing the gap between businesses and their end-users by providing strategic direction, creative design, data-driven marketing, and technical development following the industry's best practices.
At BrandGeko, they understand how much clients depend on them. They offer their best to make them proud of their choice.
Brand Gecko have what it takes to make businesses do better.
Brand Activation Companies
Below are some brand activation companies
Brandtolife
Woot club
Cit marketing
The Brand Activation
Ecagon Technologies
Top Branding Companies In The World
These are the top branding companies in the world
1. Clay
Clay is a digital product and UX agency in San Francisco. Provide strategy, design, and development across all platforms.
They design engaging digital products used by millions of people. Their notable clients are Facebook, Coinbase, Toyota, Sony etc.
2. Pentagram
Pentagram is a multi-disciplinary, independently-owned brand design studio in Berlin.
They encompass graphics and identity, products and packaging, exhibitions and installations, websites and digital experiences, advertising and communications, sound and motion.
Again, they are the only major design studio where the owners of the business are the creators of the work and serve as the primary contact for every client. They have worked for Netflix, Slack, Oppo.
3. Blue Marlin
Bluemarlin has the potential of splendid isolation, beyond the cliché of rural picture-postcard creativity in abundance as a brand company.
Globally renowned gallery Hauser & Worth recently opened in Bruton. Experimental chefs, media entrepreneurs, artisans and makers, writers, musicians and those with a genuine youthful spirit, have all been drawn to this different kind of rural rhythm.
4. Design Studio
The company helps to design brands the world loves. They make meaningful business ideas using human experience.
They build brands with purpose, brands that impact the lives of millions, and brands that last. Their clients are Airbnb, British airways, premier league, Championship etc.
5. Brand Me
Brand me is a brand strategy agency in London, they have been shaping the success of brands both in the UK and internationally, building icons and challenger brands and putting our mark on the consumer landscape. Their processes are more cost-efficient and effective.
Conclusion: Top Branding Companies in Nigeria
In conclusion, these branding companies in Nigeria specializes in creating and launching brands and rebranding. The role of a branding agency is to create, plan, measure and manage branding strategies for clients, including support in advertising and other forms of promotion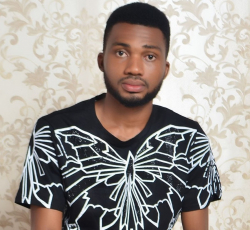 Latest posts by Benjamin Targba
(see all)