In this guide, you will discover a list of some of the best haulage companies in Nigeria.
Haulage companies transport goods by rail and road between suppliers and retailer outlets, factories, depots, or warehouses. They move goods in bulk, from food products to clothes, ore, coal, and valuable goods within and outside the country.
These companies have been operating for many decades. Traditionally, they use large animals or horses to move goods, while in the modern age, trucks or trains are widely used. Also, large vessels are used to move goods across the water.
List of The Best Haulage & Logistics Companies in Nigeria
Below are some good trucking haulage companies in Nigeria.
1. GIG Logistics.
The company that started around 2012 is a subsidiary of God Is Good Motors transportation organization in Nigeria; this brand has quickly developed in the haulage and logistics business. The company foundation is upheld by more than 70 offices around the country and a huge number of cargo vehicles for logistics.
They are a corporate haulage answer for associations to dispatch goods around the nation.
Address:
Head Office, 1, Wole Ariyo Street, Off Admiralty Way, Lekki Phase 1, Lagos.
Telephone:
08139851120
08170000021
Website:
Www.giglogistics.ng
2. Dispatch Plus Services Ltd
Dispatch plus services LTD was established in 2009. In 2012 Superflux International Limited acquired the company. They have 66 offices around Nigeria, they are powerful with their logistics procedure and administration upgrades. They charge based on distance, weight and size.
Address:
1A, Olabode Street, Off Murtala Muhammed International Airport Road, Lagos, Nigeria.
Telephone:
+234-01 712 0248
Website:
Www.courierplus-ng.com
3. FedEx Nigeria
The haulage company is well known for its quick conveyance around the world, they are a famous company that has capacities with a confided in the procedure.
The company service is widely used in Lagos and other major commercial centres in Nigeria. The Prices are standard, starting at $8.10 for an envelope depending on various bundle weights, sizes and distances covered.
Address:
30 Allen Ave, Allen, Ikeja, Lagos
Telephone:
+234 12715670
Website:
Www.fedex.com
4. Packmyload
Packmyload is a haulage company that makes moving goods and property extremely possible for their clients. They include a local area of movers composed of understudies, entrepreneurs and property holders on their versatile application.
Address:
12, Hudeyin Street, Ramat Estate, Ogudu GRA. Lagos, Nigeria
Telephone:
0700-722-5776
Website
packmyload.com
5. AGS Movers Lagos
AGS Movers is a haulage company established in 2004 operating in 95 nations across the world. They have an interest in moving goods and property efficiently across the logistics chain. AGS movers logistics company around Lagos State and different areas in Nigeria. The company has advanced its social obligation of 'one action approaches one tree planted'.
Address:
27B Liverpool Road, Apapa, Lagos
Telephone:
+234 809 041 7189
Website:
agsmovers.com
6. Wilson Jay Movers and Packers
This logistics company was established in 2016 and has delivered remarkable for homegrown and global clients inside Lagos and Nigeria. They hold consumer loyalty and relationship as their guiding principle, with a legitimate organized business procedure.
Address:
108 Market Street, Odunade Bus-Stop, off Badagry Expressway, Coker Lagos
Telephone:
+2348108016115, +2348165022888, +2348030469626
Website:
wilsonjaymovers.com.ng
7. Logistix.ng
This brand is coming into the logistics business with enough energy to deliver to clients in Nigeria. They have a standard authoritative framework for transporting the goods which they guarantee; their strength in Lagos additionally gives them the edge to arrive at different states in Nigeria. The company charges at a relatively low rate.
Address:
Plot 23, Otunba Adeleke Adeshina off Admiralty Way, Lekki Phase 1, Lagos
Telephone
+234 701 647 6145
Website
logistix.ng
8. Belamej International Ltd
The haulage company began operation in 2017 with proficient administrations. The company employs a group of youngsters that understand Lagos city and other parts of Nigeria. They have a logistics procedure that has been believed to be dependable by clients who have felt their great administrations. The towing service starts at N10,000.
Address
Block 2, House 2A Mobolaji Johnson Place Lekki Phase 1, Lagos
Website:
belamejinternationalltd.business.site
Telephone:
0909 024 0402, 0818 048 8499 and 0701 991 2616
9. Kelx Movers
A haulage company was established in 2014 with groups of master logistics workforce that have dominated the territories of Lagos State. They have created productive systems to meet client demands. The haulage costs contrastingly as indicated by logistics conditions.
Address: Dopemu Garage, next to Dopemu Market, Dopemu Agege Lagos.
Telephone:
+234 806 224 9993,
+234 815 197 9997
Website:
www.kelxmovers.com.ng
10. Larrymovers and Co Ltd
This is one of the logistics organizations in Lagos that spotlights on haulage answers for offices and families. They have competent staff who convey things with the organization's confided in methodology which was planned through working experience and criticism from clients.
Address: 321 Road, D Close, House 34, Festac Town, Lagos
Telephone:
+234 808 810 8093, +234 903 497 7546
Website:
www.larrymovers.com.ng
Best Truck For Haulage in Nigeria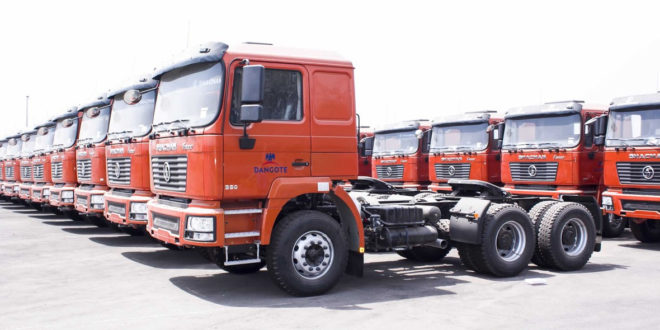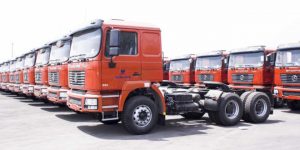 The advantage of having a good truck for haulage should always be prioritized, below is a collection of the best truck for haulage and logistics in Nigeria.
1. DAF Truck
DAF Trucks is a Dutch truck manufacturing company whose main plant is in Eindhoven. Haulage companies in Nigeria popularly used DAF trucks for logistics. They are solid but expensive. They are made in the Netherlands.
2. Volvo Trucks
Volvo motors produce one of the most noticeable heavy-duty trucks on Nigerian roads. The manufacturing company based in Sweden is owned by a Chinese automobile company GEELY. The world's second-largest manufacturer of heavy-duty trucks is a choice for haulage companies because of its durability, although its parts are quite expensive.
3. TATA Trucks
TATA needs no introduction in Nigeria. The popular automobile company is based in India and manufactures Trucks, buses, and cars. Their trucks are cheaper, and the parts are also readily available. It is an excellent choice for transporting businesses for its performance, engine life, and higher mileage.
4. SCANIA Trucks
Scania AB is an automobile company that specializes in manufacturing heavy-duty trucks based in Sweden, Scania's knowledge of your business is incredible
The trucks are very strong and suitable for haulage businesses using Nigerian roads. It's not solely about performance, reliability, and economy.
5. Mercedes-Benz Trucks
Mercedes Benz doesn't only manufacture fancy cars; they build one of the most robust heavy-duty trucks globally from its plant in Germany. These trucks are expensive, but their reliability and economic efficiency are first class. Their transport solutions are suitable for haulage companies that have generated groundbreaking innovations – from efficient drives to autonomous driving to active and passive safety systems.
Read Also:
Best Shipping Companes in Nigeria
Top Electrical companes in Nigeria
Conclusion: Best Haulage & Logistics Companies in Nigeria
In conclusion; These haulage companies works in the process of transporting goods, general merchndize by either road or rail, and this can include everything from coal to waste products, food supplies, heavy machinery or specialist heavy haulage loads such as boats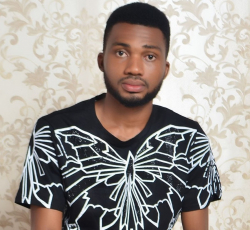 Latest posts by Benjamin Targba
(see all)