In this guide, you will discover some of the best private security companies in Nigeria.
A private security company (PSC) is a business entity that provides armed or unarmed security services and expertise to clients in the private or public sectors.
Security is paramount to human survival. There is a need to ensure our lives and property is safe. For this reason, some companies operate and provide security services to people at a fixed price to complement the services of the state security operatives.
In this article, we will list some of the top security companies (both private and public) operating in Nigeria.
Top 20 Best Security Companies (Agencies) in Nigeria
In Nigeria, there are about 2,000 private security companies, below are some of the best security companies in Nigeria.
1. Synergy Guards Nigeria Limited
Synergy Guards Nigeria Limited is an established national manned guarding security company, based in Lagos. The company fulfils the security needs of various clients in the different governmental, educational, commercial and amenity sectors.
They provide comprehensive protection for premises, people and assets through an efficient and cost-effective combination of manned security guards, mobile response patrols, keyholding and rapid alarm response. Bespoke security solutions are tailored to satisfy clients' individual and specific security requirements.
Their security operatives are approved and SIA licensed security guards, they are vetted to BS7858 (2012): Home Office standards regarding recruitment & vetting.
By engaging Synergy Guards UK as subcontractors for security needs, clients will have access to our robust database of hundreds (100s) of S I A suitably trained and experienced Security Officers based in and around major Nigerian cities Nationwide.
Address:
Suite 003 Mobolaji bank Anthony, Opic Plaza, Ikeja, Lagos
Phone: 090 2967001
2. Damog Nigeria Limited 
Damog Nigeria Limited is a limited liability company and one of the leading security companies in the country. We began operations on May 10th 1994 and have advanced over the years in the security Industry.
With a wealth of experience in the provision of security services with no difficulty in handling the security needs of organizations.
They rated among the dependable Security Companies in Nigeria in size, organization, experience, equipment, assets, profitability, effectiveness and strategy.
Damog has gained experience spanning over 25 years by dealing with only reputable companies and providing security surveillance for major companies, organizations, banks, various industrial and residential properties.
They currently operate offices in major capital cities of Nigeria including Lagos, Abuja, Port Harcourt, Kaduna, Uyo, Maiduguri, Akure, Jos, Ado- Ekiti, with plans given opening up in other cities in Nigeria.
Lagos Address: No
111 Iju Rd, Agege 101232, Lagos
Phone: 08023020464
3. ASA Security
ASA SECURITY is a Nigerian limited liability company registered in Nigeria for the provision of advanced security technology services.
Our expertise is in the fields of special protection, consulting, and instructing. ASA Security was set up to meet the demand for professional security knowledge and capabilities for the industrial, private and government sectors.
They have established a reputation at the forefront of security companies in Nigeria, utilizing a wide range of the most advanced security systems, teams of high-standard professional guards and leading security mean using the latest methods, technological equipment and knowledge. 
Their company is the first choice of many security-conscious organizations, businessmen, and high-profile figures. Among their clients are prime ministers, ministers, high-ranking visitors from abroad including the Pope, and many others.
Address: 8b Amodu Ojikutu St, Victoria Island 106104, Lagos
Phone: 08056897222
4. Ashaka Security Company Limited
Federal Government registered and licenced Ashaka security company in full compliance with decree No. 33 of 1985 for private security operations in Nigeria. Ashaka Security Company (ASCO) Limited began the business of providing competent and efficient guard services with Nigerian Breweries, Iganmu in 1965.
They are proud to state that they still maintain this service expanded to cover all their locations in Lagos, Kaduna, Enugu and Ibadan. Their clientele has expanded to cover other multinational, national and institutional organizations as the accompanying client list would attest.
To effectively manage our workforce and optimize efficiency for their clients, they have a dynamic administrative and operational management structure set up to successfully meet the challenges of the security industry. 
Ashaka also has an electronic security department that assists in addressing security threats to all forms of establishments; industrial, institutional, corporate, public buildings, airports, Seaports, hotels, offices, warehouses, shops, and private homes. With Ashaka Security Company Limited, you are assured of a responsive and excellent Security System.
5. Proton Security Service Limited
Protons is aimed at providing quality security services to different businesses in Nigeria. They are quick to respond to operational issues.
Address:
10 Jibowu St, Lagos Mainland 101245, Lagos
Phone: 08032023600
6. McDon Security Limited 
McDon Security Limited is a proactive, responsive and reliable Security Services provider. By providing the best people and service to earn client trust. Their goal is to be a reliable partner in the course of providing safety solutions to families, businesses, NGOs and relevant government agencies. Security services and management.
At McDon, they offer clients world-class security solutions with full knowledge, understanding, and application of unique local peculiarities.
Their services range from a one-off to long-term support in developing a company-wide security risk management solution that can be reflected in all aspects of an organization's operations. 
Address:
18 Bola St, Anthony 105102, Lagos
Phone: 012916310
7. Hovaka Security
Hovaka security is another top agency in Nigeria. They offer Corporate Security Sevices, Hospitality Services, Car Hire / Leasing Sevices, Estate & Property Management Services, Oil & Gas.
They have a team of well-trained, experienced and dedicated executive/security drivers for car leasing services.
8. TransWorld Security
This security agency is one of the best in Nigeria. Trans-World experts engage in the application of sophisticated, science-based, crime-combating technologies in providing electronic security solutions.
In addition, they aim to provide static guard services, executive protection, dog/handler service, investigations (covert and overt), exhibition guards, escort services, armed guard, patrol, K-9 services, security receptionist custodian service and security consulting.
Address: No 10 Turton St, Lagos Island 102273, Lagos
Phone: 018942348.
9. Halogen Security
Halogen group formerly known as Halogen Security Company Limited was incorporated in July 1992 as a private limited liability company, to fill the yawning gaps in quality security services in Nigeria.
The Halogen security company leads the West African security solutions market, as they continually focus on delivering valued solutions across the industry's value chain as the number one integrated safety and security solutions group.
10. Trivest Technologies
Trivest Technologies Limited is an integrated security systems solutions provider which was incorporated in 2001 and officially commenced business in September 2003. They are a leading specialized ICT provider and security company in Nigeria, delivering security and peace of mind to many leading businesses and individuals in the West African market.
They offer professional services such as; physical access control systems, local access control systems, visitor management systems, IP surveillance systems ad fire alarm and building management.
Trivest Technologies also has a wealth of experience serving clients in various key sectors of the vast economy of Nigeria and West Africa, from Oil and Gas to Financial Services and Education.
If you are thinking of how to set up your home automation and building management for your home and office, contact Trivest today to get the best quotation for all your security needs in Nigeria and Ghana.
Their address is N0. 11B, Primate Bode Adejobi Street (Aladura), Anthony Village, 100232, Lagos.
Phone: 08022306494
11. McDon Security Limited 
McDon Security Limited is a proactive, responsive and reliable Security Services provider. By providing the best people and service to earn client trust. Their goal is to be a reliable partner in the course of providing safety solutions to families, businesses, NGOs and relevant government agencies. Security services and management.
Address:
18 Bola St, Anthony 105102, Lagos
12. Technocrime Security Limited
Technocrime Security Limited delivers security services to individuals and corporate bodies across the country.
They also recruit, train, and deploy security personnel following mutually agreed terms, and in compliance with the stipulations of the Private Guard Companies Decree N0.33 of 1986, licensed by the Nigeria Security and Civil Defense Corps as a private security company.
Address:
10 Tony Azuya Street, Jakande 1st Gate Lagos, Igbokusu, Lekki
13. Arksego Nigeria Limited
Arksego Nigeria Limited is a private security risk management company established in 1980 operating throughout Nigeria.
Their clients are in the oil and gas, banking, telecommunications, manufacturing, aviation, logistics and commercial sectors, as well as government organizations, in particular companies that operate in environments where their people, assets and reputation are at risk. Arksego provides solutions that enable its clients to understand, manage and mitigate risks.
Address:
Gbagada – Oworonshoki Expy, Somolu 100001, Lagos
Phone: 07030005500
14. King David Security
King David is a security firm committed to the provision of security service in all its ramification to discerning clients.
Their operations have a cutting edge in the industry, with a team of high calibre personnel drawn mostly from the Military Intelligence and other security agencies.
They have taken up the challenge to bring a new dimension to security practice, by ensuring that professionals fully participate in the growth and development of the Security and Safety business in Nigeria.
Address:
Airport Rd, Shogunle 102214, Ikeja
15. Thems Security Systems Limited
Thems Security Systems Limited is a popular  Private Security company in Nigeria.  It was incorporated in 2010 as a Private Limited Liability Company under the Company.
They offer qualitative and total security services to our numerous clients in Nigeria. Thems belief in training and retraining security personnel for optimal performances that meet the best industrial practice.
Address:
Ojuelegba, 104 Western Ave, Lagos
Phone: 08022622790
16. Dynamic Cherish Security
This security company was incorporated in 2010 in the Federal Republic of Nigeria, under the Company and Allied Matters Act of 1990.
The company was established to provide professional Security Services and as well as supply Security gadgets to customers and clients alike.
They aim to consistently turn out safe and quality services while engaging in the protection of lives and properties to our prospective and various clients.
17. Funday Technologies Limited
Funday Technologies is an indigenous limited liability company that has distinguished itself in security system supply, installation and maintenance.
They are leading companies in Nigeria that introduced the latest technologies in the GPS/GPRS/GSM vehicle tracking system, personal tracker, CCTV, Bomb detector, Electric fencing, Electric gate opener, car rental system, etc.
Address: 19 Alh. Sifau St, Papa Ashafa 102212, Lagos
18. UHI Security Services Limited
UHI Security Service is a security company. They provide Executive Protection, Private Investigation, CCTV/GPS tracking installations and Security Consultation. Nigerian owned and operated.
They continue to provide professional services based on core values; integrity, reliability, respect, teamwork, and a positive attitude when dealing with clients, employees and members of the public.
Address: Plot 6, Kuboye Street, Oniru Rd, Victoria Island, Lagos
Phone: 08177770514
19. Monumental Guards
Monumental Guards Limited is a private security company granted a license to operate anywhere in Nigeria by the Federal Ministry of Internal affairs in July 2006 via the Private Security regulatory body in Nigeria, Nigeria Security & Civil Defense Corps.
Address:
26, Akintoye Street Off John Olugbo Street Ikeja, 100282, Lagos
Phone: 08094994248
20. Bodyguard Nigeria
Bodyguards is a private security outfit that has trained and retired officers as Bodyguards. Bodyguard operates its services in Nigeria.
They ensure to establish and keep a safe environment so clients can focus on their activities and live free from the fear of crime and other threats.
Address:
F1 Lagos City Mall Onikan, Lagos Island, Lagos
Phone: 08037073745
How To Set Up A Private Security Company in Nigeria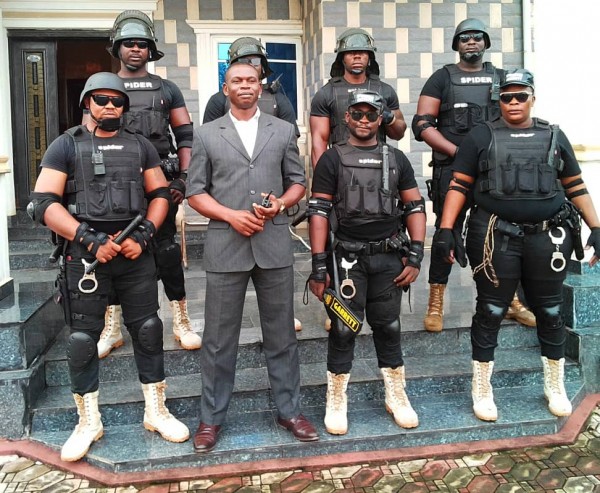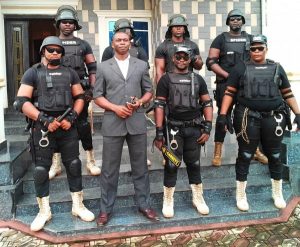 The government can't provide all the needed security for its citizens, although it is the primary responsibility of the government to secure the lives and properties in its territory.
Nigeria allows private companies to provide security services to their clients in accordance with the constitution.
These are the following procedure to set up a private security company in Nigeria
1. Register With Corporate Affairs Commission (CAC)
To set up a private security company, the intended establishment must have a minimum of the share capital of N10,000,000 (Ten Million Naira) before it can be registered as a limited liability company.
Requirements for CAC Registration
Name: Two proposed company names stipulating the preferred name and an Alternative name.

Address: The head office of the company and branch offices (if any).

Share capital: The share capital and shareholding formula among the shareholders.

Directors: Particulars of at least three (3) directors. This includes their phone numbers, email address, residential address, passport photograph, copies of their identity card, which could be National passport/National Identity card/Driver's licence or voters card.
Note: one of the directors must be a retired military or paramilitary personnel from the rank of Major or Commissioner, respectively.
Secretary: Particulars of the Company secretary, passport photograph and means of identification.

Shareholders: Particulars of shareholders who will be the first subscribers of the company.

Memorandum and Articles of Association (MEMART): The CAC has a generic MEMART for new companies to adopt. However, due to the peculiarities involved in setting up a private security company, particularly some clauses to be included in the Articles, it is advisable to have a Legal Practitioner draft one.

Fees: Depending on the share capital, the applicant will pay filing fees to the CAC and Stamp Duties to the Federal Inland Revenue Service (FIRS). The applicant should also budget for Professional fees for the Legal Practitioner (CAC Accredited Agent) who would assist with the entire process.
2. Register Your Private Security Company With NSCDC
The next step is to register with NSCDC before the security company is allowed to operate in the country. These are the following procedure to register with NSCDC
Application for private guard licence addressed to the Commandant General of the NSCDC.

Company registration with a minimum of N10,000,000 authorized share capital and a minimum of 3 directors.

Certified  Copies of the Memorandum and Article of Association.

Photocopies of Certificate of Incorporation and Tax Clearance Certificate.

Statement of account from the Bank.

Letter from a Legal Adviser, Auditor, bankers.

Proposed training program and salary structure.

The Veterinary certificate (optional): For the use of security animals.

Personal History Statement (PHS) forms at One Hundred Thousand Naira (N100,000) only. All directors must obtain one. 

Two (2) copies of the Academic credentials of directors are to be attached with PHS form and Eight (8) passport photographs for each Director.

Eight (8) full photographs (postcard 5 x7 inches) of each of the Directors with a white background, with five fingers print and signature signed at the back of the postcard (photograph) in the presence of Nigeria Security and Civil Defence Corps Officers.

Photocopy of international passport or National ID Card or Driver's Licence of Directors.

Attestation letters from 3 referees for each Director.

One uniform sample (Complete set-shoes, clothes, cap) with a photograph of a guard in Uniform (2 copies). All uniforms and accoutrement must not have the semblance of any government agency or any other Private Guard Companies.

Application fee of N500,000.00 (Five Hundred Thousand Naira only).
3. Obtain A Private Security Licence

After the requirements of NSCDC are satisfied,  NSCDC presents the report to the Presidency for a final check and clearance of all the directors.
The Presidency would issue a security clearance letter to the NSCDC, and the company will be invited to pay for the licence fees.
Highest Paid Security Company in Nigeria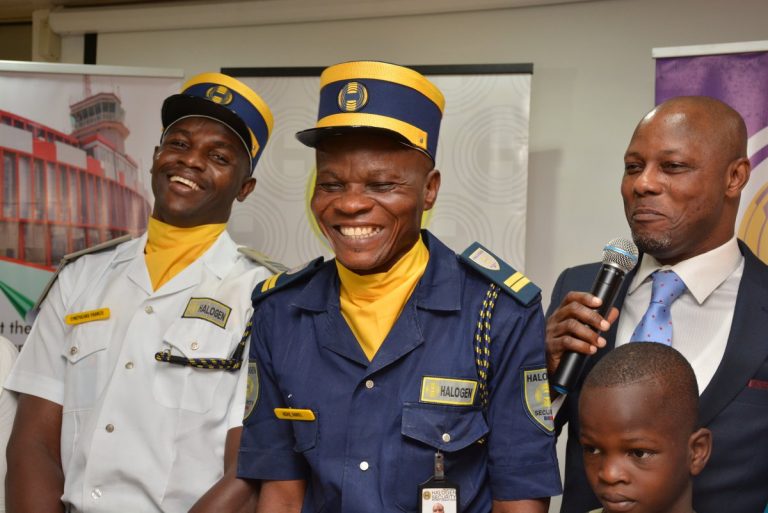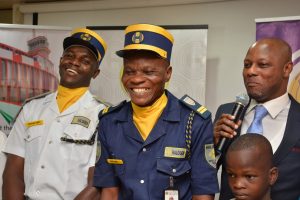 Below are some of the highest-paid security companies in Nigeria.
McDon Security
TechnoCrime Security Nigeria Limited
Kings Guard Security
Damog Guards Security
Halogen Security
Eyespy Security Service Limited
Ashaka Security Company.
Proton Security
Conclusion: Top 20 Best Security Companies in Nigeria
Having gone through this wrong writeup on top security companies in Nigeria, do you know of any security companies that deserve to make the list? let's communicate in the comments.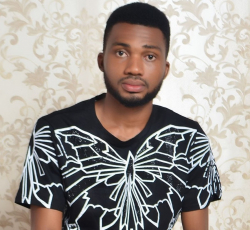 Latest posts by Benjamin Targba
(see all)