In this guide, you will discover some of the Top fiber optics companies in Nigeria
Fibre optics is the technology used to transmit information as pulses of light through strands of fibre made of glass or plastic over long distances. There are companies that install fibre optics cable in offices, even between cities and towns in Nigeria.
These companies are also responsible for the maintenance and sales of cables and other technologies used for internet connectivity.
In this guide, we will provide a list of top fibre optics companies in Nigeria.
Top Fiber Optics Companies in Nigeria
Below is a collection of Fiber optics companies in Nigeria
1. FibreOne
FiberOne offers you the fastest and truly unlimited home/office internet at a cheap rate. Their Broadband service allows customers to enjoy a whole new way of connecting to and streaming music, movies, Skype and gaming. Not only do they ensure clients get the speed they pay for, but it enjoys reliably fast blazing connectivity.
2. Backbone Connectivity Network
Backbone Network has since grown from primarily providing carrier services to a Unified Communication Service Provider, providing the best of connectivity and Internet Access Services to organisations across various local and international sectors.
BCN's coverage extends throughout Nigeria and internationally and over 1,000km of wholly-owned Fibre infrastructure within the North-Central and North-Eastern parts of the country. Therefore, they can provide reliable connectivity services to customers ensuring the highest availability for all telecommunication needs.
3. Matrixbits Technologies Limited
Matrixbits provides, design, build, and deploy integrated A/V systems /control systems technologies for clients in both the public and private sectors. With deep experience across a broad array of industries
The company maintains solid expertise in the oil and gas, education, government, and healthcare sector throughout a wide range of business and industry segments.
The deployments in oil and gas have led to Improved real-time collaboration, resulting in better decision making.
4. BioNet Technologies
Bio Net Technologies is an indigenous information and communication services firm. BioNet Technologies is a full service IT Company engaged, amongst other things, in the business of information and communication technology also the provision of Biometric Time Attendance solutions, Access control, Security surveillance Solution, and Software and application development.
BioNet Technologies seeks to advance the security and sustainable supply Solutions to manage employee daily attendance reporting and provide service in cubing the inherent conventional paper attendance reporting.
5. Sea-Net Technologies Nigeria Limited
Sea-Net provides high-speed internet service at low latency data transmission. The company back up internet connection to their clients at a high-efficiency rate.
The company provides complete, secure, reliable and robust Internet and is dedicated to high performance to maintain reliability.
6. Centrifuge Information Technology Limited
Centrifuge Nigeria is the fastest growing technology warehouse and the most desirable IT in Africa. Experts run the company with years of IT and business experience, helping grow many businesses in Nigeria and beyond.
Centrifuge partnered with industry-leading professional companies whose solutions are statements of master of the arts in the world providing a solution with features ranging from Manufacturing; Centrifuge has a rich experience in mobile web and application development services.
7. Cone Global Consult Limited
Cone Global is a Nigerian IT and fibre optics solution company. They sell, install and also provide IT security services to their clients.
These include Surveillance, Access Control, Anti-Robbery Burglar Alarm Systems, Fire Alarm Systems, Inverter, Power Bank, Solar Energy, Batteries, Solar Security Street Light, Home Automation, Networking, Automatic Gate opener, eLectric Perimeter Fence shock, Panel Mesh Perimeter Fence, PABX intercom, Hotel Dor Locks, wifi equipment, Engenius access point, Antennas, Amplifier, Splitter using new technology innovations.
8. VCL Security Systems Integrators
VCL Security Systems Integrators is an Information Technology professional services company with offices in the UK, Nigeria and India specialising in security and communications technologies,s, systems and solutions, and we provide a wide range of services to customers helping them to build scalable, robust and dependable security and communications platforms and infrastructure.
9. Coollink.ng
Coollink.ng (Radical Technology Network Ltd) with its head office in Lagos and a nationwide presence: Abuja, Port Harcourt, Kano.
Over the years, they have ensured the highest levels of customer responsiveness and service quality. This trait has earned us long-standing relationships with our customers and made us one of the most reliable ISPs in Nigeria. We offer solutions to provide customers with value-added services and support, enabling them to focus on their business instead of their network and internet connection.
10. Cormac technologies limited
Dotmac Technologies Ltd is a leading Internet Service Provider in Abuja, delivering broadband internet via Fiber to the Home Technology. Established in 2008, we are an experienced ICT company with a wide range of services designed to improve and optimise benefits services to clients.
Top Internet Service Provider In Nigeria
In the 21st Century we live in, the Internet is essential for businesses and companies that need internet connectivity to communicate with their clients and customers. Internet Service Providers are solving the problem for companies. These companies are listed below.
1. Spectranet
Spactranet is one of the first internet service providers to launch 4G LTE across Nigeria. The company is accredited by Nigerian Communication Commission (NCC) to provide affordable and reliable internet services.
2. Vodacom
The pan African internet telecommunications provider. They provide services to the continent's most prominent businesses in sectors including oil and gas, retail, banking, mining, distribution, and tourism; to help them stay connected across Africa and the rest of the world.
3. MainOne
MainOne has invested significantly in bringing digital transformation across West Africa. With the influx of private capital coupled with a huge working population, the continent is increasingly empowered to drive growth and development.
The company converged internet and voice solution specifically to meet the needs of small and medium enterprises in Nigeria completely suite of telecoms services offer more value reliably and affordable, enabling clients to achieve optimal business results while remaining competitive.
4. SMILE Nigeria
Smile is one of the best internet service providers in Nigeria. They provide the fastest internet connectivity to clients compared to other ISP providers.
Smile recently launched its 4G LTE to improve efficient internet connection in the country.
5. Galaxy Backbone
The government of Nigeria owns the company. They are responsible for significant impact in the ICT sector, providing fast and reliable internet service since 2006—they data hub across the federation.
Conclusion: 10 Best Fiber Optics Companies in Nigeria
Conclusively, These Fiber optics companies in Nigeria produce fiber cables which are the backbone of all telecommunications. They also help to keep us connected through communication services we use daily such as telephones, high-speed internet and Television.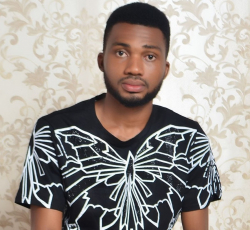 Latest posts by Benjamin Targba
(see all)