In this article, you will discover all about Denmark student visa IELTS requirements
Denmark is a great place to study because of its well-run educational system. The European country has a prominent status for excellence in education. The country offers excellent educational opportunities, making it an ideal study abroad location for international students. Denmark is a well-run, friendly, and secure nation.
What are the IELTS Requirements for Student Visa? is a question that many international students have. So we decided to clear up any of your concerns and assist you in finding your way. The Student Visa IELTS requirements in Denmark will be discussed below.
Why Study in Denmark?
We shall explain why international students should consider Denmark as a study abroad destination in this article. The main reasons to study in Denmark are as follows.
The advantage of studying in Denmark is that it is one of the world's fastest-growing countries in terms of social and economic development.
Denmark adopts the Bologna Process, which assures that higher-education qualifications are comparable in terms of norms and quality. This means that the degree you get after studying at one of Denmark's universities will be recognized internationally.
Denmark has a good level of life, which encourages students to pursue higher education. In addition, the country receives good marks in categories like health care, education, and democratic administration.
In comparison to another study abroad destinations, studying in Denmark is substantially more economical for international students. Furthermore, many internship positions are readily available for students.
International students can apply for scholarships to study in Denmark. Individual universities, as well as private groups, offer these grants. As a result, learning and settling in Denmark is a breeze.
On a student visa for Denmark, you are allowed to work up to 15 hours per week while studying. Between June and August, though, you are allowed to work full-time.
Study in Denmark With IELTS
Denmark has some of the best universities on the planet. It is a place where overseas students with or without IELTS scores can study in the country. The latter is contingent on them demonstrating their English competence or capacity to converse at least at an intermediate level in the English language.
Many Danish universities welcome students from English-speaking nations. They also accept applicants with a Bachelor's degree from one of the following nations. English-speaking countries such as the United States, New Zealand, Australia, Canada, the United Kingdom, and Ireland are included.
Keep in mind that your Bachelor's degree must have been earned in one of the nations listed above, rather than at an affiliated university abroad. Also, your degree should not have been earned through a long-distance program.
As a result, students who speak English as their first language are excused from the IELTS requirements. However, students who can demonstrate English proficiency should consult the institution's International Admissions Office to see whether their English level is desirable.
IELTS Requirements in Denmark
The International English Language Testing System, or IELTS, is the most widely used test to determine language competency.
IELTS is a test that can be used to assess a person's ability to communicate in English. It assesses a candidate's ability to communicate in English to non-native speakers around the world.
Many people have concerns about the IELTS standards, eligibility, and degree of qualification. This article will assist you in resolving all of your concerns. From IELTS eligibility to take the test, the following information will help you
1. The IELTS operating authorities have not established any minimum IELTS eligibility criteria. Anyone who intends to pursue higher education or work in another country can take the IELTS exam.
2. In terms of the candidate's qualifications, what is IELTS eligibility? In general, someone who has completed the 10+2 level of education is eligible for the test.3
3. Is there any IELTS eligibility in terms of the candidate's age? People under the age of 16 are not eligible for IELTS and are not advised to take it. Anyone from any country, regardless of race, age, nationality, gender, or religion, can take the IELTS exam.
4. What is IELTS eligibility in terms of document availability? The applicant must have a current, non-expired passport. IELTS does not recognize driver's licenses, student IDs, or other forms of identification as valid proof of identity
These IELTS eligibility requirements ensure that the individual is equipped to communicate in an environment where English is the primary language.
Furthermore, each university has its own set of rules and guidelines for awarding screenings.
How to Apply for and Receive a Student Visa in Denmark
You must be accepted and have a study visa before beginning your study abroad in Denmark. Applying for a student visa in Denmark might be simple. To accomplish so, you must first understand the fundamental needs and methods.
The following information will help you apply for a student visa in Denmark
1. Obtain acceptance into a Danish educational institution — This is the first and most crucial step because it is the primary purpose of your visit to Denmark. Before applying for a visa, you must first obtain admission to a Danish institution.
2. Obtain all required documentation — You must obtain the relevant documentation in order to process your Denmark student visa. Along with the visa application form, you must send your supporting documents.
3. Submit your documents and/or show up for an interview — To submit your application, travel to the Danish embassy in your country. After you submit your documents, the embassy may invite you for an interview.
4. Pick up your passport — The embassy will notify you via SMS or email when your passport is available.
When and Where to Apply for the Student Visa?
The official New to Denmark website can be used to apply for a residence permit. Three months before your arrival date is the optimal time to begin applying for a residence permit. Depending on your nationality, the overall duration and processing periods may differ.
Denmark Student Visa Success Rate
Interestingly, Denmark has a student visa rejection rate of 3.01%, meaning that the Denmark student visa success rate is around 97%. While it is not very common to get your visa refused, you can choose to play safe by knowing what to do and what not to do
Read Also:
How Much is Chinese Visa in Nigeria?
How To Transfer from Nigerian Univerity to Uk
Scholarships for Students Who Wear Glasses
Conclusion: Denmark Student Visa IELTS Requirements
Danish universities are regarded as innovators. They also want to invest in cutting-edge research centers. And why wouldn't you want to come here and study? Denmark is the happiest country in which to study abroad, therefore it should be in your top three, if not first
Get the benefit of learning in Denmark at a low cost. Inquire about the specific university and whether it welcomes overseas students with IELTS scores. Pursue your higher education in one of the best countries in the world, Denmark
You must pass the IELTS exam before beginning your study abroad in Denmark. The next step is to obtain a study visa. This post covered everything you need to know about the IELTS requirements for a student visa in Denmark.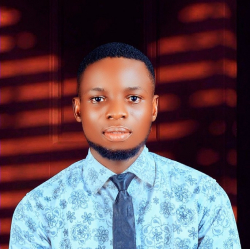 Latest posts by Mfonobong Daniel
(see all)