Do you wish to travel to China anytime soon and looking for answers as regards how much is a Chinese Visa in Nigeria. In this travel guide, you will discover the cost of light and the requirements for a Chinese visa in Nigeria.
Many Nigerians who want to travel to China often inquire, "How much is the China visa fee in Nigeria?" Every year, a large number of Nigerian immigrants come to the United States to explore and relish all of the country's excellent perks. Many Nigerians migrate to China to attend school, look for work, or perhaps make a fresh start, as well as engage in economic activities.
Others travel to see family and take in the sights of China. This page will provide you with the most up-to-date information on how much a Chinese visa will cost you.
Types of Chinese Visas and Application Fees
Nigerians can apply for a variety of Chinese visas to visit the country. Tourist visas, student visas or study permits, business visas, transit visas, work visas, and visit visas are all examples of these visas. Each of them has its own set of visa application fees, which are determined by the length of stay.
Let's take a look at the several types of Chinese visas that are accessible to Nigerians.
Type C Visa
People who've been operators or drivers of a shipping vessel, train, motor vehicle, airline, or aircraft within China or participating in cross-border transportation activities are awarded this visa category.
Type D Visa
Individuals who wish to come to China permanently or who are seeking permanent residence in China are granted a D visa.
Type F Visa
This type of visa, also known as a non-commercial visa, is provided to people who want to visit China for exchange programs, study trips, or other similar tasks.
Type G Visa
Applicants who plan to visit via China in immediate and/or non-stop transit on route to a foreign destination must apply for a transit visa, also known as a G visa
Type J Visa
Individuals who are travelling to China as journalists from a foreign media outlet in their home country to engage in activities relating to their occupation within China are granted this type of Chinese visa. J visas are divided into two categories: J1 Visa Type and J2 Visa Type.
Type L Visa
This is a very popular type of visa given to people who want to visit China primarily for tourism or sightseeing.
Type M Visa
Individuals who want to travel to China or have been asked to participate in commercial and trade operations are granted an M visa.
Type Q Visa
Persons who are family members of Chinese citizens or foreigners who have permanent residence in China are eligible to apply for this sort of Q visa.
Type R Visa
Individuals with a significant degree of skill, talent, or outstanding talents in the fields of science, arts, education, business, or any other talent who are considered necessary in the United States must apply for the R Visa Type.
Type S Visa
This type of visa, also known as a Private visa, is granted to family members or relatives of immigrants who are presently studying or working in China for the opportunity to visit or for other private purposes. The Long and Short term S visas are the two categories of S visas.
Type X Visa
These visa options are for students or persons planning to study in China. This group of people must get approved documents from their universities and submit them with their applications.
Type Z Visa
As stated in the Chinese Immigration Law, this type of visa is provided to those moving to China to work. It encompasses visas for people who have been granted work.
Chinese Visa Application Fees: How Much is a Chinese Visa in Nigeria?)
The following are the visa application fees for the various categories of Chinese visas available to Nigerians, which are depending on the number of submissions and effective date:
Single Entry visa
This applies to visa kinds that allow an individual to enter China only once. The single entry visa will set you back ₦14,000. The average duration is three (3) months.
Double Entry Visa 
Individuals with this sort of visa can enter the People's Republic of China twice instead of once as with a single entry visa. The charge for applying for a double-entry visa is ₦21,000. Furthermore, the double-entry visa is typically good for six (6) months.
Multiple Entry Visa – Depending on your preference, there are two sorts of multiple entry visas. Individuals in this group are allowed to visit China as many times as they wish as long as their visa is valid.
Six Months Multiple Entry Visa
Another sort of visa for travellers planning to visit China is the six-month multiple-entry visa. This six-month visa costs ₦28,000 and is valid for six months.
One-year Multiple Entry Visa
The ticket has a one-year validity term and costs ₦42,000 to purchase. It is a single visa that is valid for a year until it is renewed.
Other expenditures associated with visa applications include
Visa Renewal: Renewal of your visa This is for people who aren't getting a Chinese visa for the first time. It costs ₦11,200 to renew an old Chinese passport for those who are not visiting China for the first time
Notarization/Authentication: Some documents used to apply for specific visa kinds are usually required to be validated before they may be accepted. Simply put, this is the process of certifying and legalizing such documents.
Authentication of Civic Documents: The cost of authentication for civil documents is now set at ₦4,800
Business Authentication: Financial and real estate documents are among the documents that need to be authenticated in the business world. Furthermore, business authentication costs ₦16,800.
Note: Several visa application centres additionally provide other services, the fee of which may vary from one service centre to the next. Expedition services are available to expedite the filing of your visa application. If you want expedition services, make sure to inquire about the fee with your visa application assistance or at the embassy.
China Visa Requirements for Nigerian Citizens
A China tourist visa is required for Nigerian citizens. The stay is usually short with a period of 30 days and the visa expires in 90 days. The applicant is not required to be present when applying for a China tourist visa. A total of 12 documents are required for applying for a China tourist visa.
These documents include;
Visa Application Form
Passport Photo (not less than months)
Medial fitness document (Negative COVID-19 PCR test result required for all international travellers coming to China. The negative PCR test must be issued within 72 hours of departure).
Original passport (Travel document of Nigeria with at least 6 months remaining validity on the date of travel and have at least 2 visa pages clear of any markings)
Passport Copy A clear scanned copy of the passport of Nigeria with the information pages that have a signature. Provide the pages of your current passport showing your photo, personal details passport issue and expiry dates. Must be valid for six months beyond the expiry date of the vis
Previous Visa (if available)
Previous Nigerian passport (if available)
Bank Statement
Employment details
Accommodation Bookings
Travel Bookings
Vaccination Document
Read Also:
Flight Ticket Fee From Nigeria To Canada
Denmark Student Visa IELTS Requirements
Conclusion: How Much is a Chinese Visa in Nigeria?

It is not very difficult to obtain a Chinese visa in Nigeria. Aside from the bunch of paperwork, you'll need to fill out, you'll also need to make sure you pay all of the relevant visa fees. These charges differ depending on the length of stay and validity term.
The cost of a Chinese visa is determined by the type of visa you are applying for. Throughout this article, we will attempt to highlight the many types and how much is a Chinese visa in Nigeria.
I also give a list of the numerous Chinese visa kinds available to Nigerians on this page. In addition, I go over all of the associated visa applications and processing fees for each visa category.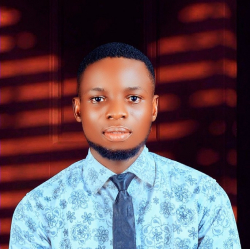 Latest posts by Mfonobong Daniel
(see all)