This article will make you discover some of the top beverage companies in Nigeria producing both alcoholic and soft drinks.
Recently, Nigeria was ranked second highest in sales of drinks and beverages in the world. Companies in Nigeria providing the overwhelming population with their desired beverages have made it possible for the country to generate more revenue, create jobs and livelihood.
This guide will list some of the top companies in Nigeria. They are divided into categories, Alcoholic beverages and Soft drinks.
Alcoholic drinks are those that contain liquor examples include whisky, Vodka, beer etc while soft drinks don't contain liquor. They are made from natural ingredients such as malt, milk, soya beans etc.
As you read further your will get more insight into these companies and their products.
Top 10 Alcoholic Beverage (Companies) in Nigeria
If you are a lover of Nigerian beverages, you may wish to have a look at some of the names of the top beverage companies in Nigeria.
1. Goldberg Beer
Goldberg is a premium quality lager beer. It is a beer rich in quality, smooth in taste, and cleanly stored in a colourful metallic bottle.
Goldberg is in different bottles and sizes; 60cl bottles and 50cl can all come in a distinctive flavour.
2. Harp Lager
Harp Lager is an Irish Larger established and first brewed In 1959. The company first produced the beer in 1960 and bottled by Guinness.
Harp is made using natural ingredients; it contains 5.15 alcohol content. The alcohol is bottled in different sizes; 60cl bottle and 33cl bottle, and it goes for every social event.
3. Gulder Lager Beer
The company was established around 1970, offering beer to Nigeria's market. The strong flavour beer was initially imported from Spain due to the ban on importation of foreign alcohols but ever since Gulder has been produced in Nigeria. The beer is bottled in 600ml.
4. Hero Lager
Hero Lager beer is a premium brand of beer Produced by International Breweries Plc, a partner to the world's largest brewer, Anheuser-Busch InBev, with over 400 beer brands Produced by International Breweries The alcohol uses natural ingredients, including malted barley hops, sucrose and sorghum.
5. Star lager Beer
Star Beer is produced in Nigeria by Nigerian breweries. In November 1946, UAC patterned with Heineken to establish Nigerian breweries. A few years after, the beer was introduced into the Nigerian market. The natural flavour alcohol comes in 600 cl bottles.
6. Trophy Beer
The beer is crafted and brewed in Nigeria. The leading beer company is widely consumed in western Nigeria on occasions.
The company commenced production in 1971, founded by Dr. Lawrence Olawale. The beer contains 5% alcohol.
7. 33 Lager Export Beer
The premium lager beer made its presence in the Nigerian market in 1979. It is one popular alcoholic drink in Nigeria.
The quality natural ingredients used like sorghum, malted barley, hops, and sucrose to the strict brewing process, resulting in a well-blended brew that is enjoyed across the country. The beer is bottled in 600cl and 30cl.
8. Hennessey
The brand is a household name in Nigeria. The brand is associated with one of the most expensive alcohols in the world. The company has 50 million bottles every year.
In addition, It contains 40% alcohol, and artists popularly use it in their music videos in Nigeria.
9. Absolut Vodka
Absolut Vodka was introduced in 1879 in Sweden. It contains no sugar, and it has been in the Nigerian market for some decades.
The rich in Nigeria go for this vodka because of its rich natural ingredients.
10. Highland Scotch Whisky
In a city in Scotland, a brand of whisky was brewed. The whisky made from malt and rye started in the 18 century. Scotch whisky is rich in natural ingredients and expensive.
The whisky is not regular for everybody, but few understand the excellent taste of whisky.
Top Soft Drinks In Nigeria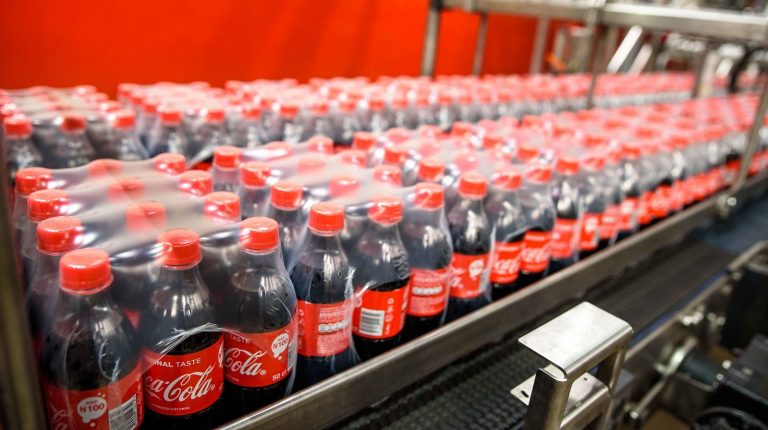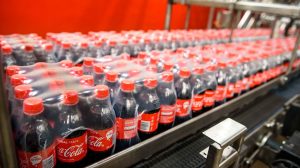 Soft drinks are non Alcoholic beverages, they contribute to our healthy and enjoyable diet. Soft drinks in addition to water also meet the fluid requirement.
Besides water, the body needs other nutrients for growth, energy and good health. some of these soft drinks are capable of providing this vital combination of protein, carbohydrate, fat, vitamins, minerals and water.
Below are widely consumed soft drinks in Nigeria.
1. Coca- Cola
Coca-Cola is one of the oldest beverages in the world producing non-alcoholic beverages around the world. The Coca-Cola brand produces Fanta, 5 Alive, Limca etc.
The company's decade long refreshing taste still exists today. Nigerians drink Coca Cola products every day.
2. PepsiCo
PepsiCo is just like its counterpart Coca Cola. The company is a household name around the world. Pepsi, the company's soft drink product, was first manufactured in 1898. Pepsi is manufactured in different flavours and bottled in different sizes.
3. Chi limited
CHI Limited is offering consumers high-quality beverages from ingredients sourced from all around the World that is nourishing, healthy, and tasty.
The company offers a range of fruit juices, juice nectars, and fruit flavoured drinks under the Chivita master brand.
4. Lacasera

The Lacasera Company is famous for its carbonated apple juice. The company was the first soft drink company to introduce plastic bottles for bottling soft drinks.
Launched in Nov. 2001, Lacasera has added three new flavours to its impressive portfolio – Bold Ginger, Bold Orange, and Bold Tropical. Bold Ginger is the first ginger drink to be launched in Nigeria.
5. Lucozade Energy
Growing up in Nigeria, you will remember while sick, Lucozade drink is the only drink we are served. Funny as it is, the company is an energy drink produced In different flavours and it in different bottles size.
The drink has been serving Nigerian athletes for decades, providing a reliable and efficient energy drink.
6. Seven-up

Seven-Up Bottling Company Ltd is one of the largest beverage companies in Nigeria, producing and distributing some of the nation's most-loved beverages in the country like; Pepsi, 7Up, Mirinda, Teem, Mountain Dew, H2oH! Lipton Ice Tea.
7. Bobo Food and Beverages
Bobo Foods has been in the Nigerian market for quite a long time. The leading producers of fruit milk products use high-quality ingredients to produce the best quality products in the country.
8. Viju Industries Nigeria Limited
Viju is a popular brand name in Nigeria producing milk drinks using locally sourced natural ingredients to produce large quantities in a single day.
Distributors of Soft Drinks In Nigeria
Distributors of soft drinks in Nigeria are those people responsible for distributing soft drinks and making them available across different parts of Nigeria for consumers.
To become a distributor, all you need to do is simply apply for distributorship rights from any soft drink company of your choice. However, one thing you need to look out for is to make sure the company has a solid brand and wide acceptance among Nigerians.
Shoprite
Julia
Konga
3a event solutions
Afrigro Commodities Nigeria Limited
Al Grain Foods Nigeria Limited
Az2CON Investment And Trust Limited
RC Cola Soft Drinks, Makurdi, Benue State
Consecrate Foods
Bradewell Services
Mariplus Services Limited
Conclusion: Beverage Companies in Nigeria
In conclusion, These beverage companies in Nigeria helps to manufacture both alcoholic and soft drinks for consumption. beverage distributors help to distribute these drinks across the country.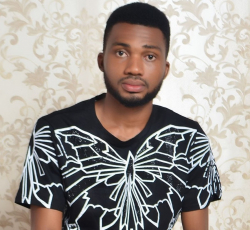 Latest posts by Benjamin Targba
(see all)