If you are looking forward to starting a shipping or importation business in Nigeria, this article will provide you with a list of shipping companies in Nigeria.
Nigeria is one among the most known country for shipping products hence shipping in Nigeria has become a normal thing for businessmen.
Products gotten from Agriculture in Nigeria are shipped to other countries like USA, China, South Africa, Ghana, and other countries. This serves as foreign exchange, furthermore, foreign products are imported into the country.
In Addition, Nigeria is the number one exporter of crude oil and petroleum for other countries across the world, raw materials are also exported and imported at the same time to balance the equilibrium.
It is vital to know that more than half of Nigeria's revenue is gotten from crude oil exportation and other raw materials like agricultural products
List of Shipping Companies in Nigeria
We have decided to compile a list and address of shipping companies in Nigeria. You should consider these companies when you want to venture into the shipping business.
1. Cloverleaf Shipping Limited
If you are looking for a shipping company to shift goods from Nigeria to the United Kingdom, then you should consider Cloverleaf Shipping Limited.
Cloverleaf Shipping Limited is among the quick and reliable international freight forwarding agencies in Nigeria. They offer services such as  tailor-made shipping, freight forwarding, and cargo handling services
They are located at No 1, Warehouse Road, Apapa, Lagos Nigeria
Email: info@cloverleafshipping.com
Phone: 08062505656
2. Express Cargo (Liners) Shipping
Express Cargo Liners is a Nigerian shipping agency that offers free shipping service throughout Nigeria. They are affiliated with other global shipping firms in the world thereby making it possible for businessmen to ship containers and cargoes to reach its destinations easily and quickly.
One big advantage of patronizing express cargo liners is they have very affordable shipping rates and you can also ship to and fro across different countries in Nigeria.
They are located at 5, Bombay Crescent, Lagos
Phone: 23415450769
3. Golden Shipping Company Nigeria Limited
Golden shipping company also makes the list of shipping companies in Lagos, this Nigerian shipping agency transports cargoes to other countries like Asia, Africa, and even Europe. The company is one of the best shipping companies in the maritime industry.
They are located at cement building 7th Floor 2 Old Dock Road, Apapa, Lagos
Phone: 015452667, 015452673, and 015803370.
4. Tiger Shipping
Tiger shipping is one of the fastest-growing shipping companies in Nigeria, over the years tiger shipping has gained the reputation as the fastest-growing maritime services company in West Africa.
In addition, the company has been able to successfully build a loyal clientele base of reputable companies who partner with them to offer the best shipping services. These partners include Oando, Dangote, Rainoil, and Sahara Group.
Tiger Shipping Company specializes in providing a fleet of vessels designed to convey liquid bulk products, crude oil lifting, vessel charter services, and tanker tonnages from one location to another.
They are located at 9, Wharf Road, Apapa, Lagos State.
Phone: +23418975040.
5. Delek Marine Services Limited
The Delek Marine Services Ltd is an individually owned organization established in 2008 as an organization that helps to provide goods and services to the oil & gas industry, shipping companies, privately owned / government organizations, and individuals.
Furthermore, the company is responsible for trading both large and small-scale petroleum products in Nigeria and throughout West Africa.
They are located at 33 Payne Crescent,, Apapa, Lagos State, Nigeria.
Phone: +234 806 883 4910, +234 802 661 4231, +234 805 236 1939
6. Admiral Marine Shipping Nigeria Limited
If you are searching for list of shipping companies in Lagos that offers marine shipping, then Admiral marine shipping Nigeria Limited should come to your mind first.
Admiral Marine Shipping Nigeria Limited is a well-known shipping company that specializes in freight services, consultancy, cargoes, clearing, and forwarding, etc. The company also ships other various products like automobiles, accessories, and textile products for industries.
They are located at 29, Buma Road, Nasco House 2nd F1, Apapa, Lagos.
Phone: 015453472
7. Comet Shipping Agencies Nigeria Limited
Cormet has been on the ground for ages and is one of the leading companies in the shipping industry in Nigeria. They are efficient and always deliver fast and offer first-class shipping services.
They are located at No. 4, Hinderer Road, Apapa, Lagos and 34 and Wharf Road, Apapa, Lagos
Phone: 08172241765, 08172241769.
Read Also: Top 15 Pharmaceutical Companies in Nigeria
8. Zenith Shipping Company
It is hard to talk about the list of all shipping companies in Nigeria without adding Zenith shipping companies to the list. Zenith Shipping company is one of the top shipping & general maritime companies in Lagos, Nigeria.
The company offers shipment tracking, terminal warehousing, haulage, and related other logistics as its primary services.
They are located at 1B Uzochukwu Obelle Close Off Ikogba Street, Maza-Maza, Lagos Nigeria.
Phone: 07032035576, 09030506084
9. Safmarine Nigeria
Safmarine is a privately owned shipping company in Nigeria, the company specializes in the shipping of cargoes and goods from the US to Nigeria and other top counties across the globe.
Their services cover different areas aside from clearing and forwarding and are inexpensive compared to other shipping companies.
They are located at Kazuma Plaza 6th floor 2-4 Ede Street, Apapa, Lagos.
Phone: 08132278681, 08174664016, and 08022931042.
10. Aero Atlantic Limited
Aero Atlantic Limited is a top shipping company that offers vessel logistics support services, crew protective, ship candling, crew immigration protocol, oil and gas cargo vessel logistics support services in Nigerian and across the globe.
They are located at Libra Block, First Floor, 26 Wharf Road, Eleganza Plaza, Apapa, Lagos Nigeria.
Phone: 0803 348 5475, 0803 339 9041, 0803 910 0794
Shipping Companies in Nigeria With Vacancies
If you are looking for shipping companies in Nigeria with vacancies currently, then you should consider checking out this shipping companies vacancy
Related:
List of Top FMCG companies in Nigeria
Top Agro-allied Companies in Nigeria
Conclusion: Shipping Companies in Nigeria
In summary. shipping companies are a good way to ship different kinds of products and make them available across the world, this also balances the equilibrium and ensures no product is lacking in a particular country.
These are our selected cargo shipping companies in Nigeria if you know any company that you feel should make the list, kindly comment below.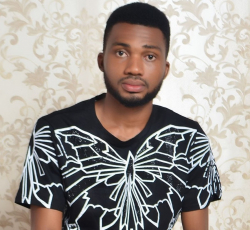 Latest posts by Benjamin Targba
(see all)
Share this