Nigeria, the largest economy in Africa, has been at the forefront of industrializing the continent. Nigeria's policies and programme have helped to accelerate the aim. Hence, Many top private companies in Nigeria in different sectors have grown enough capital to be the top leading companies in their respective sectors.
These growths are determined by the rate of growth, capital and contribute to the GDP of the country.
List of Top Private Companies in Nigeria
Below are some of the largest private companies in Nigeria.
1. Chevron
Chevron is one of the companies in the oil and gas sector. Aside from oil exploration in Nigeria.
Chevron also manufactures and sells petroleum products. Generating tons of revenue, these have made them one of the highest paying oil and gas giants in the country.
Many graduates from top universities dream of working with the company as its salaries endure better life.
2. Total
Total is a multinational company in the oil and gas sector. It was established in 1965 and, over time, has developed, expanded, and grown to become a leading company in the industry. The total main focus is on marketing petroleum and petrochemical products.
3. Nestle
Nestle is one of the biggest food manufacturing companies in Africa. Graduates across Nigeria apply every year to work at Nestle.
The company provides work benefits for its staff such as health insurance, vacation, and decent salary. No doubt Nestle is one of the top paying companies in Nigeria.
4. Shell Petroleum Development Company (SPDC)
The Shell petroleum development company is known as shell, is one of the top companies in the oil and gas industry.
Shell petroleum development company has a joint venture with Petroleum Nigeria Limited(TEPNG), Nigerian Petroleum Corporation(NNPC), Total Exploration, and the Nigerian Agip Oil Company(NAOC).
5. Exxon Mobil Nigeria
Exxon Mobil Nigeria was established in 1822. The company has since embarked onto the energy business.
Exxon Mobil Nigeria is involved in the exploration of crude oil and natural gas. While also engaging in the manufacturing of petroleum and petrochemical products
6. MTN Nigeria
MTN is one of the most widely used telecommunication networks in Nigeria. The South African company is the largest mobile operator in Nigeria.
The company has built its influence and impact in information and communication technology over a few decades. The work of MTN is to provide cellular networks across to Nigerians.
MTN is the destination for job seekers as it employs thousands of Nigerians
7. KPMG
KPMG is an international community of expert firms. KPMG gives tax, audit and advisory services. It additionally enables industries and companies to negotiate hazard and overall performance in this dynamic and converting world.
KPMG gives its personnel masses of blessings like a big paycheck and appealing paintings blessings at the end of the month.
8. Globacom
Globacom popularly known as GLO Is owned by a Nigerian billionaire, Mike Adenuga.
GLO is also a leading telecommunication company in Nigeria. The company provides cellular networks to millions of Nigerians, employing numerous youth and graduates.
9. Dangote Group
It is not news that Dangote is one of the top companies in the country. Glo is providing telecommunication services in Nigeria. The company manufactures cements, salt, pasta etc.
10. Guaranty Trust Bank(GTB)
GTB is a prominent brand in the banking sector. It is widely used with branches in Nigeria. It has been providing efficient customer delivery for years.
11. Nigerian Breweries
NB plc was established in 1946. The largest brewery company pays the highest tax to the Nigerian government. The bank has branches across Nigeria.
12. Unilever
Unilever is an international company. The company is the largest producer of consumer goods in the country.
The company manufactures different products including toothpaste.
13. 9Mobile
The brand was formerly known as Etisalat. The telecommunication service provider has been delivering cellular networks to millions of Nigerians.
14. First Bank of Nigeria PLC
First Bank is one of the earliest banks in Nigeria, providing banking services before independence. It was established in 1887.
15. Julius Berger
Julius Berger is a construction company in the country. The company constructed some federal roads in the country.
16. Airtel Nigeria
Telcom Airtel is multinational with branches across Africa. Airtel Nigeria is leading in providing affordable internet in Nigeria.
17. Cadbury
Cadbury is a food-producing company in Nigeria with years of quality products to millions of consumers.
18. Guinness
The multinational company produces alcoholic beverages in Nigeria ranging from Guinness stout, gunnies malt, and many other beverages.
19. Coca-Cola
Coca-cola produces the finest and worldly-consumed Coca-cola drink, is a multinational company operating all over the world.
20. Oando
Oando is also a leading company in the energy sector. It has served all over Africa, not just in Nigeria.
Furthermore, the company operates by exploration and production (E&P), supply and trading, gas and power, and corporate and others.
List of Commercialized Companies in Nigeria
Commercialization is the process of bringing new products or services to market. The broader act of commercialization entails production, distribution, marketing, sales, customer support, and other key functions critical to achieving the commercial success of the new product or service.
Below is a list of commercialized companies in Nigeria
TECTRAMEDIA
Prolectro Limited
House of David Interiors
Anambra Motor Manufacturing Company Limited (ANAMMCO)
PRINCE JOEL & ASSOCIATES
Aina Blankson And Company
Alex Izinyon And Company
The Cleansweep Company
List of South African Companies in Nigeria
While there are many public and private companies in Nigeria, some of these companies are owned by the US, French, Netherlands, Britain, Japan, China, South Africa, Ghana, etc.
Did you know that MTN and many shoprites in Nigeria are owned by South Africa? I bet you have no clue.
In regards to that let's look at the list of South African Companies In Nigeria that have helped in furnishing the Nigerian economy.
MTN
Power Giant
Eskom Nigeria
South African Airways
South African Breweries (SAB miller)
Stanbic Merchant Bank of Nigeria
Multichoice
Umgeni Water
Refresh products
PEP Retail Stores
Shoprite
LTA Construction
Protea Hotels
Critical Rescue International
South African-Nigeria Communications
Global Outdoor Sciences
Oracle
Airtime
Read Also;
Best Agrochemical Dealers in Nigeria
Top Agroallied Companies in Nigeria
Conclusion: List of Top Private Companies In Nigeria (PLC)
In conclusion; These top private companies in Nigeria have been established over the years to help meet up scientific and technological advancements and to make life easier for Nigeria.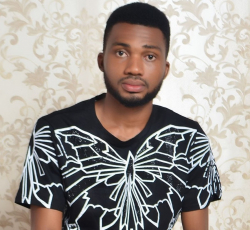 Latest posts by Benjamin Targba
(see all)