In this article, we will list some of the top fertilizer companies operating in Nigeria.
Fertilizer is a chemical substance supplied to the crops to increase their productivity. Farmers use these days to increase the crop yield.
The fertilizers contain the essential nutrients required by the plants, including nitrogen, potassium, and phosphorus. They enhance the water retention capacity of the soil and also increase its fertility.
Top 10 Best Fertilizer Companies in Nigeria
Nigeria has at least 41 registered fertiliser plants providing fertiliser to millions of farmers across the country.
Below are some of the Top 10 fertilizer companies in Nigeria
1. EarthCare Nigeria Limited
EarthCare Nigeria Limited is the largest commercial producer of organic fertilizer in West Africa using a mix of municipal solid waste as raw materials and applying a unique United States remedial technology which conforms to Clean Development Mechanism (CDM). 
Their plant situated at Ikorodu, Lagos State, at full operation can produce 200,000 metric tons of Grade "A" organic fertilizer per annum under the brand name Compost.
2. Brass Fertilizer & Petrochemical Limited 
Brass Fertilizer & Petrochemical Company Brass Complex is an upcoming petrochemical complex located in Bayelsa, Nigeria. The complex is expected to commence commercial fertiliser operations in 2025 and will likely have an annual petrochemical capacity of 5.37mtpa. The complex will use natural gas as its key feedstock. 
3. Indorama Eleme Fertilizer & Chemicals Limited

Indorama Eleme Fertilizer & Chemicals Limited (IFL) is the largest producer of granular urea in Sub-Saharan Africa. Urea is a nitrogen-based fertiliser that is produced from natural gas and is widely used in agriculture. The plant is located in Port Harcourt, Nigeria, and was commissioned in 2016. It has a production capacity of 2300 tons per day of ammonia and 4000 tons per day of granular urea, making it the world's largest single-train urea plant.
4. Notore Chemical Industries PLC
Notore chemical industries are one of the leading fertiliser and agro-allied companies in Nigeria. Their activities include the supply of premium fertiliser and educating farmers on the best farming practice to improve productivity.
5. BEJAFTA Group Limited 
BEJAFTA was established in 1998, providing inputs, training and professional technical services to the agricultural, oil/gas, and manufacturing sectors in Nigeria. The blending plant is one of the largest in Nigeria and has the capacity to produce 50mt of fertiliser per hour and over 900 tons in one day. The company makes the best quality NPK20-lO-lO and NPK 15-15-15 fertiliser.
6. Golden Fertilizer Company Limited
Golden Fertilizer Company Limited was established as a wholly-owned subsidiary of Flour Mills of Nigeria Plc (FMN) in 1997, with fertiliser blending, distribution and supply as its core business. 
Today, through the efforts of a skilled and dedicated team, the Golden Fertilizer Company has evolved into one of the leading companies within the agro-allied supply chain in the country. It has continued to flourish in Nigeria as the farmers' friend with its flagship brand.
7. Nitromobil International Nigeria Ltd
NitroMobil is a Nigerian Company that specialises in Fertilizer, having secured good networks for buyers as well as a dependable and direct relationship with Fertilizer and Agrochemicals Companies in Europe and Asia Particularly France.
They have a competitive edge not only on the basis of understanding of the Nigerian market from their modest years of experience.
Nitromobil also prides itself on efficiency as well as effectiveness in meeting customers at a point of interest which is poised at increasing their lots.
8. Dangote Fertilizer
Dangote Fertiliser Plant is Africa's largest Granulated Urea Fertiliser complex. The plant occupies 500 hectares of land in Lekki Free Trade Zone, Lagos Nigeria. It was built at a cost of $2.5 Billion.
With Nigeria estimated to need about 5 to 7 million metric tonnes per annum of fertiliser and with the current level of fertiliser consumption in the country which is 1.5 million metric tonnes, Dangote Fertiliser complex was established to produce 3 million metric tonnes per annum of urea fertiliser in phase 1.
9. OCP Africa
OCP Africa develops fertilizer solutions
customized to local conditions and crop needs, and also work with partners in many different African governments, non-profits and private enterprises to connect farmers to
the agricultural services, knowledge, and resources they need in order to prosper.
10. Matrix Fertilizer 
Matrix Fertilizer Limited (MFL) located at Dumbin Dutse, along Kaduna-Zaria Road was incorporated in 2018 as part of Matrix Energy Group's contribution to food security and employment generation in Nigeria. MFL with an installed NPK blending capacity of 550,000 MT/Annum is currently the leading fertilizer blending plant in the country in terms of production of premium grade products at a competitive price. The company fertilisers are carefully formulated products which include NPK 20-10-10, NPK 15-15-15, NPK 27-13-13 and crop-specific special blends.
Types of Fertilizers

There are different kinds of fertiliser that are used to improve crops grown in Nigeria.  These include Organic and Inorganic, Nitrogen, phosphate and potassium.
1. Organic and Inorganic Fertilizer
Organic and inorganic fertilizers, particularly inorganic (chemical) fertilizers, have the ability to substantially increase farmers' agricultural productivity.
Inorganic fertilizer use in Nigeria is 11.3kg/ha and organic fertilizer use is only 0.2kg/ha.
However, using solely inorganic fertilizers can cause long-term soil degradation and a loss of soil fertility while using a combination of inorganic and organic fertilizers can improve soil fertility in the long run. 
2. Nitrogen Fertilizer 
Nitrogen fertilizers are supplied in three forms, ammonia, nitrate and urea. Urea usually is readily hydrolyzed by the ubiquitous enzyme urease to release ammonia. Nitrogen fertiliser 
good sources of vitamins, minerals, protein, antioxidants and fibre in southwest Nigeria.
3. Phosphate Fertilizers
The most commonly used phosphatic fertilizers are Diammonium Phosphate (DAP), Monoammonium Phosphate (MAP), NPKs, and SSP.DAP is the world's most widely used phosphorus fertilizer.
It is popular due to its relatively high nutrient content and its excellent physical properties. DAP is an excellent source of phosphorus (P) and nitrogen (N) for plant nutrition.
4. Potassium Fertilizers
Potassium will help your plants to grow deeper and stronger roots. It can also help protect your plants from harm when they are deprived of other nutrients. This nutrient is vital for photosynthesis and has the ability to slow down any diseases that may infect your garden or farm.
How To Make Natural Fertilizer At Home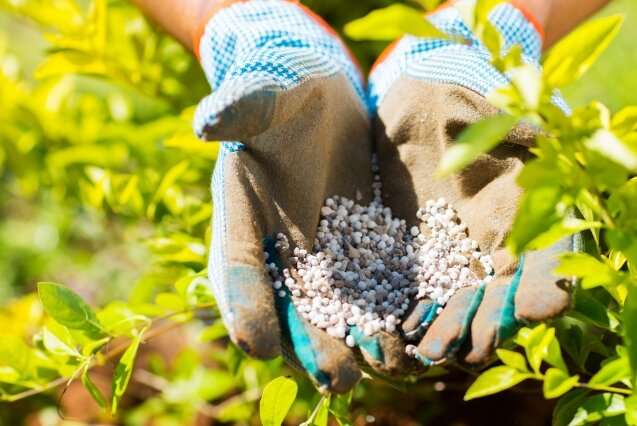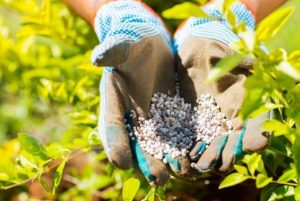 Fertilizer composed of natural ingredients enhances the soil and improve agricultural yields. Some of these ingredients can be easily found in our waste bin at home. 
This kind of fertiliser can be applied to vegetables in our gardens without any stress. 
You can make fertiliser following the steps below:
Collect all your wet waste, such as tomato tops, onion peels, potato skins etc., in a bowl.

Allotted a time ( not more than 24 hours), then chop all the "waste" materials into small pieces.

Add them to a mixer grinder and add an adequate amount of water to it. Make sure it is not too thick.

Dilute with water and water your plants with it.
Also, you can follow this simple trick to make your fertiliser:
Get a small bucket in your kitchen to collect all the water that goes into washing vegetables or soaking rice,  etc.

Wash your produce(vegetables, rice etc.) into the bucket.

Add all the fruit peels, banana skins and other ingredients into the bucket. Make sure it is well covered to avoid any insects.

Allot a time, less than 24hours to separate the food waste.

Add enough brown material (like dry leaves, twigs or wood chippings) to soak in and compensate for the added moisture to your decayed material.

Use the homemade organic fertiliser to water your garden.
Read Also; Best AgriTech Companies in Nigeria
Conclusion: Top 10 Best Fertilizer Companies in Nigeria
In conclusion, The fertilizer industry is made up of companies who represent the entire supply chain from production to distribution to retail, all working together to deliver fertilizer to farmers in a safe, timely, and sustainable manner.
If you know of any other company that is worthy of mention among the Top 10 best fertilizer companies in Nigeria do let us know in the comment box.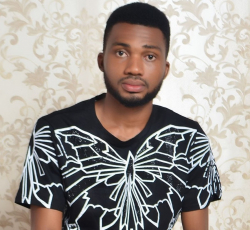 Latest posts by Benjamin Targba
(see all)