If you are a parent living in Port Harcourt and environments, here is a list of the top 10 best secondary schools in Port Harcourt, Rivers State, Nigeria.
Being the state capital of River State, Even though it doesn't make the list of Most educated states in Nigeria, Port Harcourt is arguably the most prominent city in Rivers State, Nigeria and one of the most prominent cities in Nigeria as a whole.
Port Harcourt ranks among the top 5 most populous cities in Nigeria. The beautiful city of Port Harcourt is home to some 3 million Nigerians and foreigners who are largely in oil businesses.
As a result of the commercial activities that take place daily in Port Harcourt city, the State has developed into a bubbling, busy city with numerous exciting festivals and celebrations all year round. Little wonder the city continues to attract even more residents.
As Port Harcourt continues to increase in population, the need to educate its young population – and those of its neighbouring towns and cities – has been of utmost concern to forward-thinking people of Rivers State.
This concern accounts for the expeditious establishment of hundreds of private secondary schools in the city as we have witnessed in recent years. Some of the secondary schools established in Port Harcourt can favourably compete with their contemporaries in Lagos, Abuja and even some schools and colleges in some other parts of the world.
Are you a parent who has just moved to the city of Port Harcourt? Are you looking to enrol your child in some of the best secondary schools in Port Harcourt? If you answered yes to any of these questions, we have got you covered.
Top 10 Best Secondary Schools in Port Harcourt
Below is a list of the Top 10 Best Secondary Schools in Port Harcourt Nigeria.
The list is in no particular order and is subject to modification(s) once there is a need for such.
1. Royal Girls Academy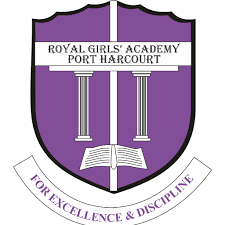 Royal Girls Academy is a Christian; full boarding Secondary School for girls. It is governed by biblical principles. Parents and guardians of other faiths who wish to have their children/wards admitted are welcome.
The RGA Junior School curriculum is carefully developed and regularly revised to provide a comprehensive programme that will best prepare our students for the world stage.
The school uses a hybrid curriculum that comprises the Rivers State Ministry of Education, Federal Government Junior Secondary and Cambridge Checkpoints Curricula.
Royal Girls Academy is located at Royal Girls Academy, Off NTA Road, Port Harcourt.
2. Brookstone Secondary School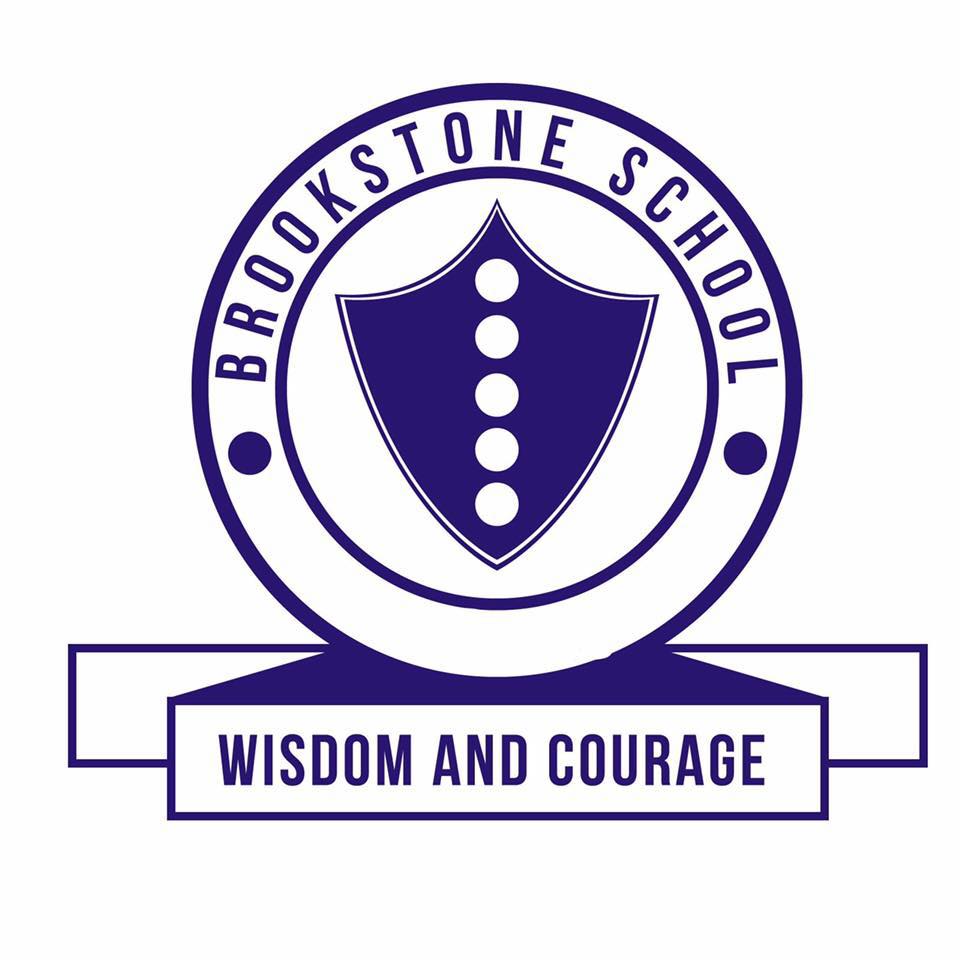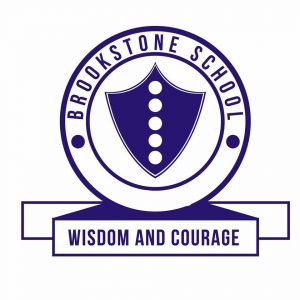 Brookstone Secondary School is a co-educational boarding secondary school that welcomes students between the ages of 10 and 16 years old. The school's programme provides personalized attention that allows every student to thrive. Their focus is on allowing students to explore their interests and cultivate their talents.
Brookstone boosts an environment that encourages individual growth and community development. This allows students to not only be self-aware but to be aware of their community and its needs.
The school is located at 1 GRA Phase 3, Brookstone Close, Port Harcourt
3. Greenoak International School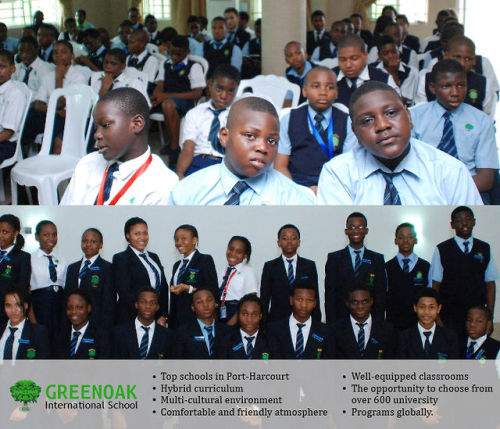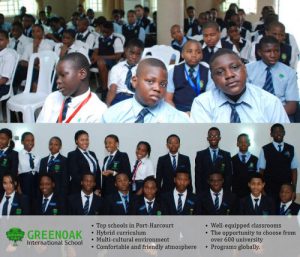 Greenoak International School (GIS) operates a hybrid curriculum consisting of the innovative International Primary Curriculum (IPC), British/American Curricula and the Nigerian curriculum.
They admit children aged 5 years to 16 years from various corners of the globe.
GIS Secondary School was founded in 2008 by two experienced educationists whose children all studied abroad.
Read Also: Top 10 Best Accredited Medical Schools in Nigeria
Their vision was fuelled by a desire to create a world-class international school. GIS accepts children of all beliefs with decent values.
The school is located at St. Michael's Crescent, Off Tombia Road Extension, GRA Phase Three, Port Harcourt.
4. Butterstone International School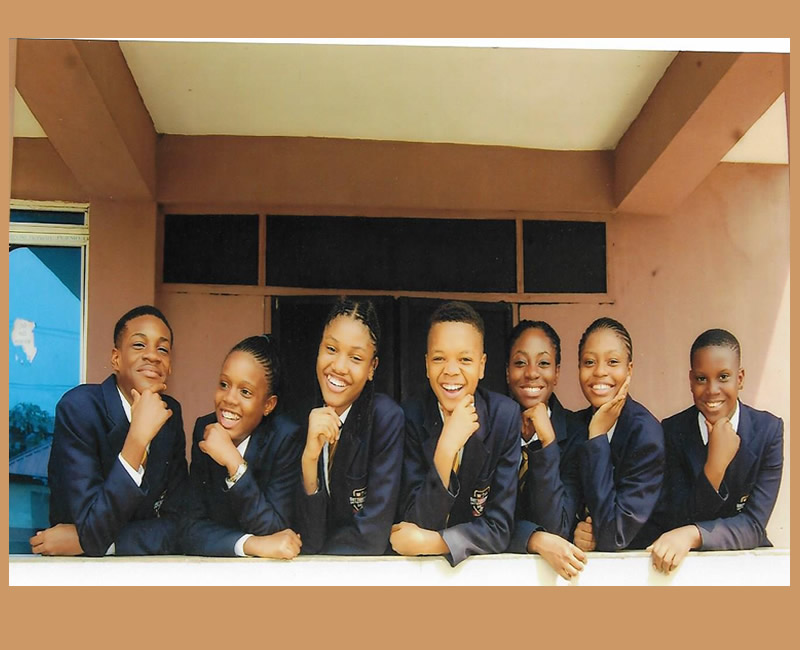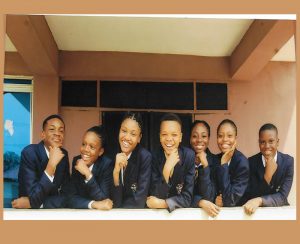 Butterstone International School was established on September 8, 2003.
The founder wanted to provide qualitative education for children as a worthwhile contribution to society.
Butterstone International School is a co-educational institution founded on the principle of grooming the total child. Since the inception of the school, Mrs Victoria Dugoye S. Awuse, the founder, has not kept to this core.
Butterstone International School is located at 55 Okporo Road off 1st Artillery Port Harcourt, Rivers state.
5. Bloombreed High School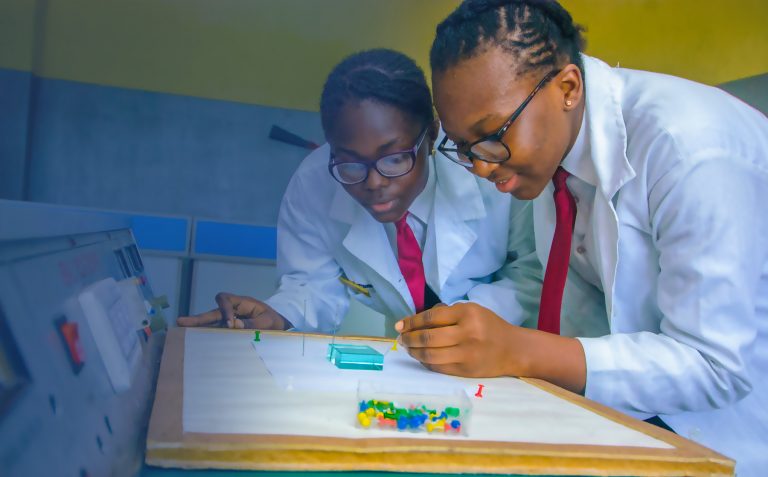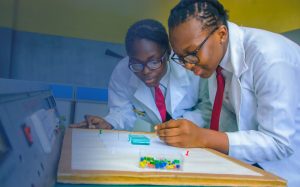 Bloombreed is undoubtedly one of the best schools in Port Harcourt.
Established in 1998 Bloombreed Schools, Port Harcourt – a British Council accredited independent, Christian, co-educational Day and Boarding School.
The boarding school is located at the tranquil and secure Boskel Road, after Intels Bus Stop, Port Harcourt, while the Day School is located in the serene area off NTA Road, Port Harcourt, Rivers State, Nigeria.
The school believes that every pupil/student should have an all-round educational development and practical exposure to real-life Situations on academics and life outside academics that enables pupils/students to gain the necessary exposure to reach an elevated level of personal and professional success such that will also enable them to transform their localities, the Nigeria nation and the world at large.
That's what the school provides.
6. Graceland International School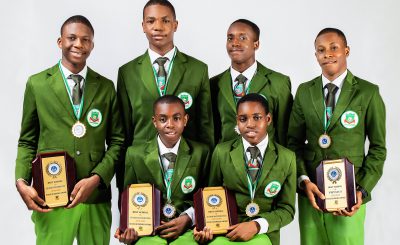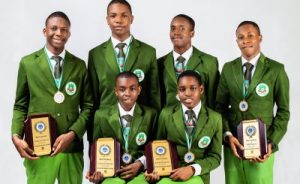 Graceland International School ranks among the top schools in Port Harcourt.
The school is a co-educational day and boarding institution that has a high reputation among its contemporaries as a place of excellence.
Graceland was established on September 15, 2003, to provide sound and structured formal academic excellence to students across the globe.
The school currently runs both day and boarding systems. Graceland International School specializes in producing individuals of international repute.
To this end, the curriculum of GIS is structured to prepare students for global success.
The school is located at 25-27, Liberation Stadium Road, Elekahia, Port Harcourt, Rivers State, Nigeria.
7. Brainfield Secondary School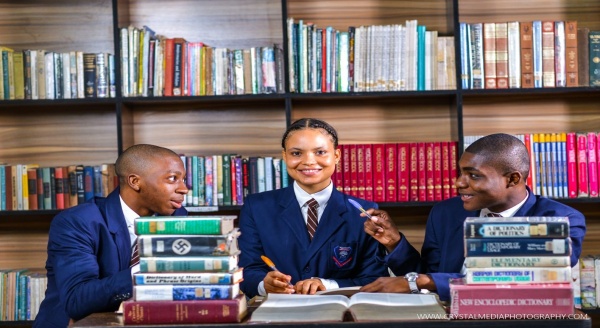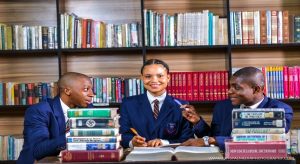 Brainfield Schools is one of the leading private schools in Nigeria. It was founded in 1996 by a renowned educationist – Prof. Mrs F.N. Obasi.
Since its inception, the school has remained committed to the goal of exposing children to rich balanced learning experiences that are capable of challenging their intellect and developing their creative potential.
The school in Port Harcourt is situated in a serene area – away from the busy areas of the city. However, it remains close to some of the important landmarks including the Port Harcourt International Airport is a 20-minute ride away.
Lastly, The school is located at Brainfield Avenue, Eliogbolo, By Clendac Filling Station, off East-road West Road, Port Harcourt.
8. Aladumo International Schools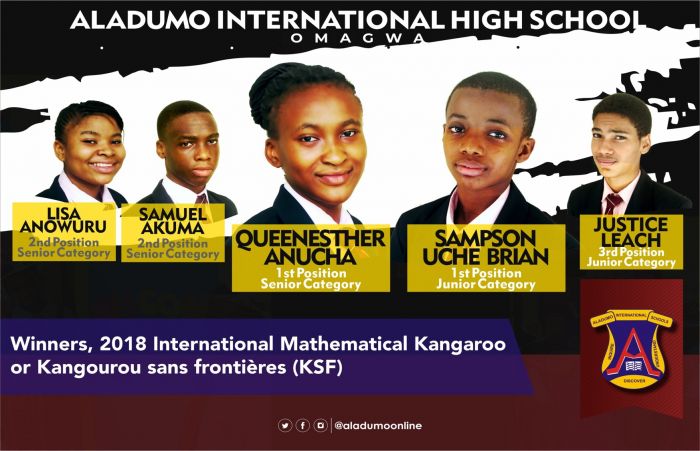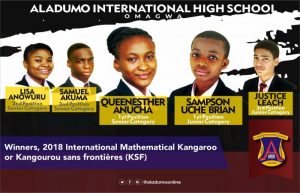 Aladumo International Schools is one of the top schools in Port Harcourt. It has both nursery/primary and secondary schools.
The school has invested greatly in qualified, caring and professional educators who closely liaise with the school and parents to build trusting respectful relationships with the children who have individual qualities and developmental needs.
Their vision is to develop the child morally, academically and socially, and instil in him or her the fear and love of God, without whom we are nothing, and compassion for mankind; to nurture future leaders, helping them discover their potentials
within a very competitive society.
In Addition, Aladumo International School delivers a hybrid international curriculum supported by task and evidence-based research and global best practice.
9. Jephthah Comprehensive High School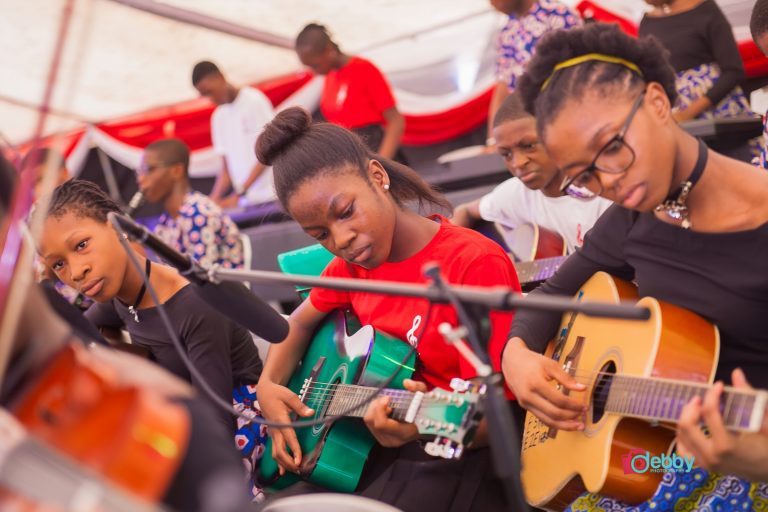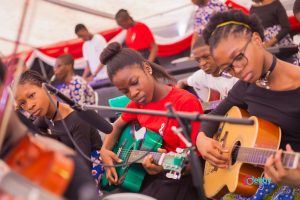 Jephthah Comprehensive Secondary School (JCSS) is a private, full boarding, Junior and Senior Secondary School for boys and girls. The School was established on the 6th of October, 1995 with seven children, as the first students, and twelve members of staff at No. 2 Rumuibekwe Road and No.1 Yenagoa Street, Rumuibekwe Housing Estate in Port Harcourt, Nigeria.
On the 27th day of September 1997, the school moved to its permanent site in the City of Christ on the East‐West Road in the beautiful forested area of Rumuome‐Ozuoba, Port Harcourt, Nigeria.
Today, JCSS has over 400 students in the junior and senior schools with over 200 staff strength. Jephthah serves a diverse student ‐ body in terms of ethnicity, economic status, and Christian denominations. Nigerians make up 99% of the students' population with African‐Americans and the British making up the remaining 1%.
10. Celia's International Schools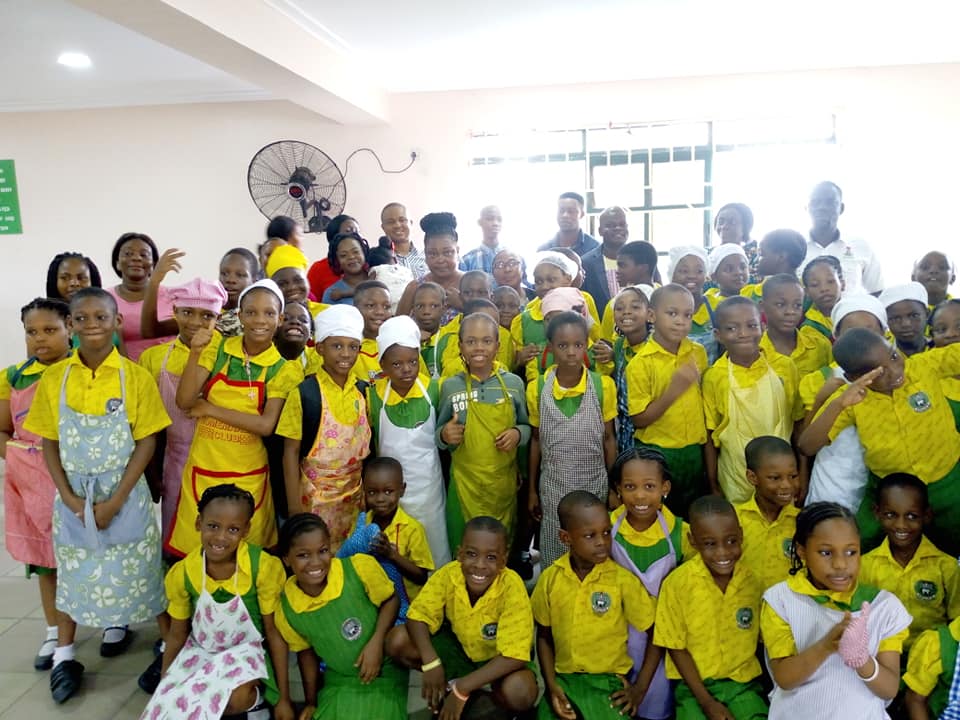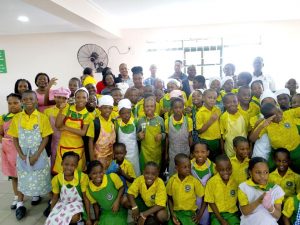 Founded in 1978 with initial pupils intake of four toddlers in a car garage at waterworks road, off Rumuola is a private Christian School. The Nursery section was approved by the Ministry of Education in 1988 while the Primary Section was approved in 1989.
Furthermore, Celia's International School is a place where students and pupils are taught to be diligent in order to achieve Excellence. Celia's pupils/students are prepared to face the challenges of the future. They are taught various life skills which guarantees their success in whatever career or profession they find themselves. check school website
Read Also:
Top 10 Best Music Schools in Lagos
Nigerian Navy Secondary Schools
Conclusion: Top 10 Best Secondary Schools In Port Harcourt
In conclusion, It's no doubt Port Harcourt has some of the best secondary schools in Nigeria, even though it doesn't make the list of most educated states in Nigeria. I hope this article has provided valuable information as regards the top 10 best secondary schools in Port Harcourt.
If you know of any school that you feel should make the list. Kindly use the comment box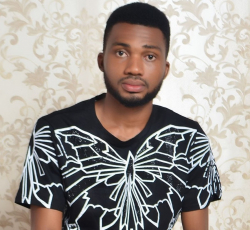 Latest posts by Benjamin Targba
(see all)