Music is a source of inspiration, no wonder Fredrich Nietzche, a german philosopher once said "without music life would have been a mistake". This article contains some of the best music schools in Port Harcourt
Music serves as a stimulant as it can stimulate the mind. There are many things in music, to which one can listen and bring attention.
You can be mindful of the melodies or themes, the harmony, the driving or relaxed rhythms, the colour of the sounds, the activity of a piece, how the sounds are produced, or how they all relate to one another, all while, possibly figuring out how the composer conceived the piece.
It's no doubt music is one of the most profitable professions in Nigeria, the likes of Davido, Burner Boy and Wizkid keep trending every day.
Music is for the fans as the joy that comes with music is endless. Music relaxes the soul and brings life to the lifeless and hope to the hopeless.
Having looked at the best secondary schools in Port Harcourt let's quickly move into some of the best music schools in Port Harcourt
Best Music Schools in Port Harcourt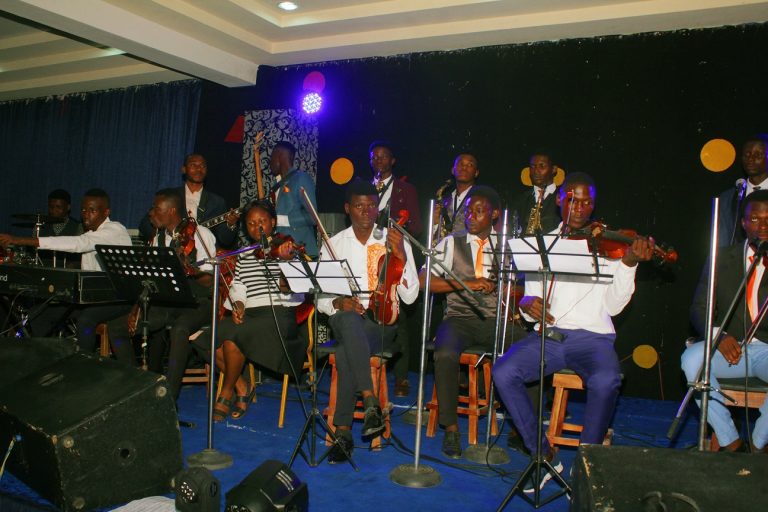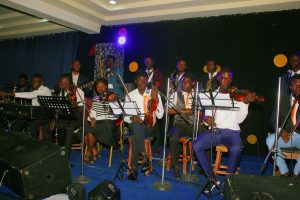 If you are looking for the best schools in Port Harcourt to study Music, kindly have a look at our selected schools
1. Winstar International Academy

WinStar Academy is one of the best music schools in Port Harcourt that offers a broad range of learning to its students.
Its Dynamic learning provides creative and differentiated learning opportunities to ensure all learners achieve personal excellence. it also promotes students' flexibility in the pursuit of their passions and interests, extending beyond the classroom to authentic, real-world challenges and opportunities.
Winstar Internationa Academy is divided into 4 Phase
Pre-School
Elementary
Middle School
high School
Winstar International Academy is located at No. 1, Mr. Collins Wobo Street, By Bridge New Road, Off Location Ada George Road Egbelu, Port Harcourt.
2. Tenstrings Music Institute

Tenstrings Music Institute is one of the largest Music schools in Nigeria with its branches distributed all over the states. It is one of the best Music Institutes with study centers in Ikeja, Lekki/Ajah, Surulere, Festac Town, Port Harcourt and Abuja; with plans to open more centers in other major communities across Africa.
At Tenstrings, students stand a high chance of succeeding in their careers because we match training with opportunities. The admin and staffs work hard daily to offer the experience to students under them Tenstrings is home to multiple opportunities! We are the owners of other businesses and social enterprises.
Tenstrings has over ten well-structured programs, ranging from two weeks to two years, and from basic Certificate to Advance Diploma qualifications
Lastly, the school also makes the list of the best music schools in Lagos which you may wish to find out.
3. Graduer Musicals
Graduer Musicals is a music training institute for children and adults. They are tasked with the responsibility of inculcating the best in students by applying the best teaching methodologies, adapting to the particular learning needs of our students, preparing them for success in professional music exams, and maintaining Godly and High moral standards for our students, which will generate in them an invincible uniqueness in every facet of life.
Furthermore, the school engages and imbibes the spirit of promoting culture through music in her students
Graduer Musicals is located at N0 3, Total Child Road, By Iwofe Road, Port Harcourt.
Contact lines are 07067416286, 09072238965
4. Mikary Music Academy
Mikary Music Academy is an academy whose main focus is on professionalizing and adequate training programs in the Music industry.
It is known to be one of Nigeria's leading music institutes offering multifaceted training programs for all categories of people. The Academy, founded in 2012, has successfully trained over 400 people.
The Vision is to become a leading global contemporary music academy.
The score offers a broad and quality curriculum to nurture the musical talents of students. Mikary Music Academy is about helping people achieve their musical dreams and aspirations
Mikary Music Academy is located at N0. 79 Evo Road GRA Phase II Port Harcourt.
5. Pianowella
Pianowella offers services for Piano Lessons, Violin Lessons, Guitar Lessons, Voice Training, Music Production Training, Music Script Writing, Choreography and many more. Music Learners connect with Expert Music Tutors for Local and Online Music Training.
Pianowella is Nigeria's first and best-spread Music Lesson Platform. Founded in July 2019, Richard Eboloh created Pianowella to make Music Lessons more affordable and accessible for everyone.
Students and Sponsors can request verified music tutors within their location. Verified tutors are selected after a series of technical and medical checks have been performed.
Pianowella started in Port Harcourt and has spread across major cities in Nigeria and some West African Countries. Major cities served are Lagos, Port Harcourt, Enugu, Asaba, Warri, Owerri, Umuahia, Abuja, Kaduna, Ilorin, and Bayelsa.
Everyone and most especially children should never be denied music Lessons because it is part of overall development. Pianowella is currently spreading awareness for music education through a targeted partnership with schools and corporate organizations.
Furthermore, Pianowella seeks to engage thousands of talented musicians by creating opportunities through music tutoring.
6. Singers Best
Singers Best is one of the most renowned and professional Music school in Port Harcourt dedicated in promoting your talents in the music industry.
SingersBest Music Academy offers a sequentially arranged curriculum of Music study programmes for all grades; they also deliver constructive training and lessons on all kinds of musical instruments, voice, and music theories.
Singers best is an Academy aimed at bringing innovative ideas and training that will equip her students and train them to compete in the world of Music irrespective of age, background and social stratification.
The school offers quality textbooks and learning materials for adequate and quality learning of Music production.
Singers Best Academy is located Off Oria Str. by Rumuokwuta Rd/about, Ikwere Rd, Port Harcourt.
Contact lines are 08068231488, 07086741013.
7. Wonderkidz Music Academy
If you have a kid who loves music and you wish to foster his/her music carrier when you should consider Wonderkidz as your school of interest.
Wonderkidz Music Academy is a special music school built for kids who are just growing up, the school is aimed at nurturing the great talents in kids and making them successful in the pursuit of their music careers.
At Wonderkidz, Children are nurtured in music education and are systematically trained on a choice musical instrument through the help of experienced Music Instructors. The kids at Wonderkidz Music Academy stand out everywhere they go. Trust me on this.
Wonderzkid Music Academy is located at 4 Doxa Road, off Peter Odilli by Doxa Family Church, Port Harcourt 500265
Contact line is 0800350669
8. Platinum Strings Music Academy
Platinum Strings is one of the leading music academy schools in Port Harcourt. They are specialized in offering the best training to achieve effective learning in areas such as; piano, violin & guitar for Children, Teenagers and Adults in Schools, Homes and Offices.
One fascinating thing about platinum strings academy is that every student is taught music theory and practicals using global standards from basic to advanced levels.
Platinum Strings Music Academy is located at N0 1. King Perekule St, New GRA 500272, Port Harcourt
Read Also:
List of Universities in South East
Nigerian Navy Secondary Schools
Aeronautical Engineering Universities in Nigeria
Conclusion: Best Music Schools in Port Harcourt
In conclusion, Music is life and life is music. As humans, we express ourselves through music and it is undeniable that music is one of the most profitable skills and professions to acquire.
I hope this article has provided a valuable piece of information as regards the best music schools in Port Harcourt.
Do let us know in the comment section if there is any other music school that should make the list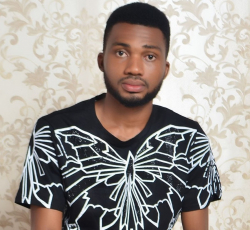 Latest posts by Benjamin Targba
(see all)