If you aspire to be an Aeronautical Engineer then you should consider this web page your home. Today we are going to explore some of the best Aeronautical engineering universities in Nigeria and requirements, and salary.
Aeronautical Engineering in Nigeria
Aeronautical Engineering is a field of engineering which involves the study, design, and manufacture of flight-capable machines, or the techniques of operating aircraft. This course trains an engineer for 5 years in designing, constructing, analyzing and testing of commercial or military aircraft, missiles, and spacecraft.
Aerospace engineers are responsible for the research, design and production of aircraft, spacecraft, aerospace equipment, satellites and missiles. Furthermore, they develop new technologies in commercial aviation, defence systems, and space exploration.
Aeronautical Engineering in Nigeria is not a course students often dive into and that makes it a very rare course to study. You would be surprised to discover that some students are not aware such a course exists in Nigerian Universities.
What makes it fascinating about this field of engineering is low competition. As more and more students are exploring other engineering fields like electrical, civil, mechanical and other professional fields like Medicine. You could actually focus on studying aeronautical engineering in Nigeria.
The Aeronautical Field of engineering has become very diverse that if you graduate as an Aeronautical engineer you can obviously work in other fields and not just aircraft alone.
Earlier in our recent article we listed out Universities to study Petrochemical engineering in Nigeria, however, this post covers all about studying aeronautical engineering in Nigeria, requirements and salary in Nigeria.
Aeronautical Engineering Universities in Nigeria
Below is a comprehensive list of Aeronautical engineering universities in Nigeria that are well accredited and approved my Nigerian Universities Commission (NUC).
1. Kwara State University (KWASU)
i bet you don't know Kwara State University is the first university to offer a degree program in Aeronautical Engineering.
The news of Kwara State University being accredited and fully approved by the NUC as a citadel of learning to study aeronautical engineering indeed brought salvation to students who hunger and thirst for this professional course.
The university has three major categories under the college of engineering known as
Department of Mechanical Engineering
The Department of Aeronautical and,
Department of Astronautical Engineering
Food, Agriculture And Biological Engineering
Department of Civil Engineering
Kwara State University tops the list of aeronautical engineering schools in Nigeria, they have enough facilities to offer these engineering courses.
Furthermore, undergraduates of aeronautical engineering are taught the mechanism behind aircraft and how it operates, flight mechanics as related to missiles, and rockets. The course also explores other areas like heat transfer, spacecraft and everything about gravitational pull.
Once you have completed your study as an Aeronautical engineer you will have vast knowledge about thermodynamics and be able to operate in different areas like aviation schools.
2. Air Force Institute of Technology, Kaduna (AFIT)
The Air-force Institute of Technology is a university in northern Nigeria, the institute got her accreditation through the National Board for teaching Education (NBTE). The Institute conducts undergraduate and postgraduate programs in Aerospace Engineering and allied disciplines.
Furthermore, the institution prepares undergraduate into the Nigerian Army, Navy, Ministries departments agencies (MDA's) and those from friendly African countries of Benin Republic, Ghana, Niger, Sierra Leone and Zimbabwe. Thus, AFIT is aimed to be a centre of excellence in aerospace/aeronautical training and development.
3. Lagos State University (LASU)
The University of Lagos also makes the list of schools offering aeronautical engineering in Nigeria, the prestigious university combines both aerospace and aeronautical engineering.
With well-equipped facilities and highly trained teachers, UNILAG offers one of the best aerospace and astronautical engineering programs in Nigeria.
4. Afe Babalola University Ado-Ekiti (ABUAD)
Afe Babalola University is a privately owned university in Ado-Ekiti, the university offers some top engineering courses with aerospace and astronautical engineering being the heart of all other fields of engineering.
In Addition, the university was fully approved and accredited by the NUC and in 2011, the college of engineering was formed to cover all other areas in the field.
Admissions are giving in 100L and students are made to spend five years in any of the engineering courses before been awarded a degree certificate in Engineering (B. Eng).
So far, these are the four known and best universities that offer astronautical engineering.
Requirements For Aeronautical Engineering in Nigeria
Below are the requirements you must have before you can be admitted to study aeronautical engineering in Nigeria:
Jamb UTME requires at least 5 credit passes in O' Level (SSCE) in special core subjects like mathematics, physics, chemistry and English language.
Aeronautical Engineering Companies in Nigeria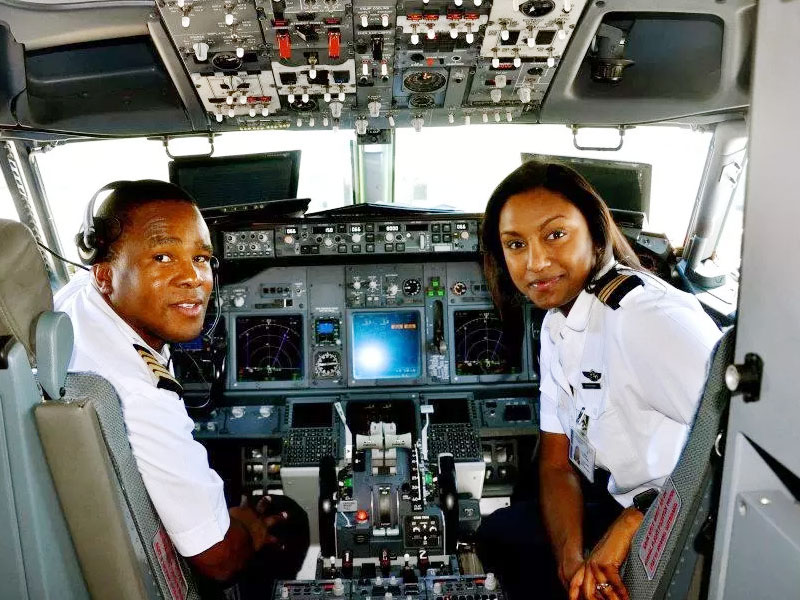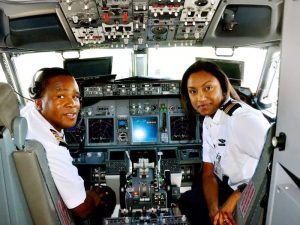 After spending 5 years and graduating as an aeronautical engineer, you might be looking for aeronautical engineering companies where you can work. here are various companies where you can fit in as a graduate of aeronautical engineer
Aviation Centers
Civil Services
Research and NGOs
Government Agencies
Armed Forces
You can also find out Astronautical engineering jobs in Nigeria currently
Aeronautical Engineering Salary Structure in Nigeria
If you are making inquiries about aeronautical engineers salary structure in Nigeria.
It is vital to know that Aeronautical engineers are the top engineers in Nigeria when it comes to salary structure, an averaged Nigerian aeronautical engineer earns salary ranging from ₦300,000 – ₦700,000 in a month or up to N11 million Annually
Aeronautic engineers are paid generously due to the fact that their job is very delicate, technically-demanding and requires being careful.
Conclusion: Aeronautical Engineering Universities in Nigeria
Aeronautical engineering is a special field of engineering that deals with building, designing and assembling of aircraft. Aeronautical engineers are always charged to be careful because any error they make would lead to serious damage and lives will be lost. Studying aeronautical engineering in Nigeria is ideal because even a typical aeronautical engineer earns about ₦300,000 a month.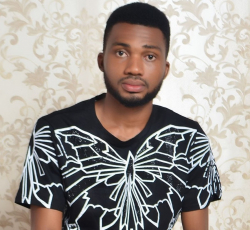 Latest posts by Benjamin Targba
(see all)