Nigeria has always been plagued with epileptic power supply and this has greatly increased the chances of every average Nigerian buying a generator as an alternative. Hence, the need to highlight the best generator brands in Nigeria.
Generators are quite popular due to their affordability, reliability, low maintenance cost, and varied capacities.
As of today, Nigeria is one of the biggest markets for generator brands with almost every generator brand claiming a percentage of the Nigerian generator market.
Best Generator Brands in Nigeria
These brands offer various generators at different capacities and features with the hope to satisfy the user's needs.
The following are the top generator brands in Nigeria
1. Sumec Firman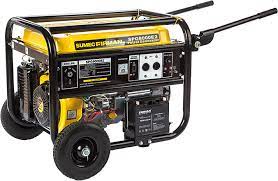 Sumec Firman Generator brand is one of the top-selling brands which has been in existence in Nigeria for more than 20 years. SumecFirman generators are the best value-for-money generators in the Nigerian market today. The key selling points of some of its generators are the relative affordability, reliability, and ease of use as it comes with both key start and rope.
The SumecFirman generators have wheels and handles which makes its movement all around much easier. The generators have an oil alert system (indicating when it's low), Automatic Voltage Regulation, AVR, fuel and tank capacity, circuit breakers that continuously monitor loading conditions and automatically trips if there is a short circuit or an overload, they also have a fuel sediment cup.
SumecFirman generators range from 1.3kva – 6kva power ratings. They come in either the SumecFirman SPG series or the Ruby SPG series.
Read Also: Dstv Explora Price in Nigeria
Sumec Firman Generator Price in Nigeria
The prices of these generators vary with size and working capacity.
2. Honda Generators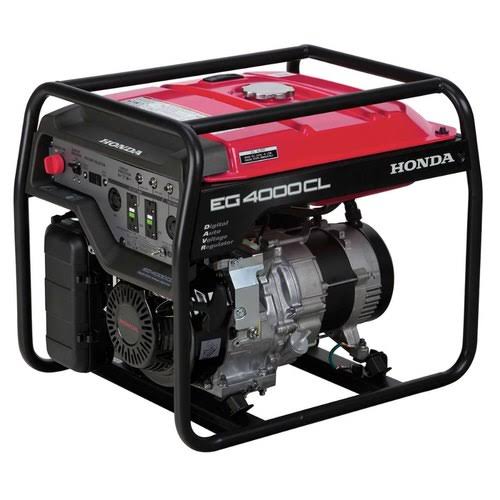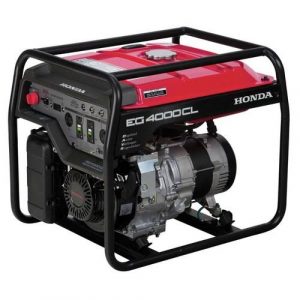 The Honda generator is a popular brand of electric power generator in Nigeria. Honda generators are very popular in low to medium power applications, just the best choice for most homes or small businesses. Honda portable generators are noted for their reliability and fuel economy.
Honda's Generators are lightweight, portable, and compact. Honda produces between 450 and 9000 watts of electric power providing you with smooth, clean power for recreation, construction, rental, and emergency use.
All Honda generators are powered by advanced 4-stroke engines. The different range encompasses all that users may require. The reliability and durability of Honda products make it a good product for the Nigerian market.
Considering the noise pollution generators usually bring, the operation of Honda generators is relatively quiet. Its power ratings range in Nigeria is from 1.5kva,2kva,7 KVA, 8 KVA, Honda 10 KVA generator, and more. There are gasoline generators as well as diesel generators.
Honda Generator Price in Nigeria
The price of Honda generators varies with size and working capacity. checkout Honda generator prices
3. Elemax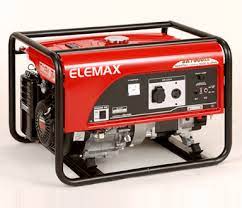 Elemax Generators are popular for their reliability. Some run on Honda engines with the transistor ignition system. Elemax has generators that use a recoil start system (rope and grip) and the ones with the electric (key) start system.
In addition, The generators also equipped with oil alert systems. The oil alert system continuously monitors the oil level in your generator's crankcase, automatically shutting down the engine if the oil level falls below safe limits. This can save your generator from serious engine damage.
The power ratings range from 2.2kva to about 7.6kva. Elemax generators come with a built-in Automatic Voltage Regulator (AVR/Stabiliser), which ensures that voltage output and frequency are stable, thereby preventing voltage fluctuation, which can cause problems for your gadgets.
Elemax Generator Price in Nigeria
The price of Honda generators varies with size and working capacity. checkout Elemax generator prices
4. Haier Thermocool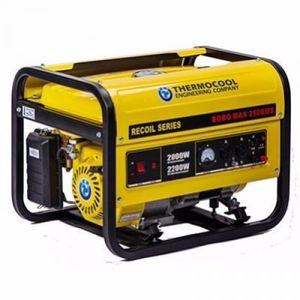 The Haier Thermocool brand of generators is durable and high in performance.  They have wheels for easy movement and AVR (Automatic Voltage Regulator) to maintain being supplied. Some of the series the Haier Thermocool generators come in are Thermocool Optima, ThermocoolOga, Thermocool Big boy, ThermocoolIgwe. Some of the Thermocool generators have the outstanding "optimized alternator" feature.
They come in compact designs and have large capacity tanks for prolonged use. They are sturdy, reliable & durable and will last you for a very long time even if you use them extensively.
Thermocool gives an integrated power solution to help customers get a liable power supply, and reduce energy consumption. Thermocool Tec generator also helps save operation and maintenance (O&M) costs.
There are different sizes of generators and it comes in different capacities. Ranging from 1.5kva,2kva,7 KVA, 8 KVA,10 KVA generator, and more. There are gasoline generators as well as diesel generators.
Haier Thermocool Generator Price in Nigeria
The price of Haier thermocool generator varies with size and working capacity. Checkout Haier thermocool generator prices
5. Elepaq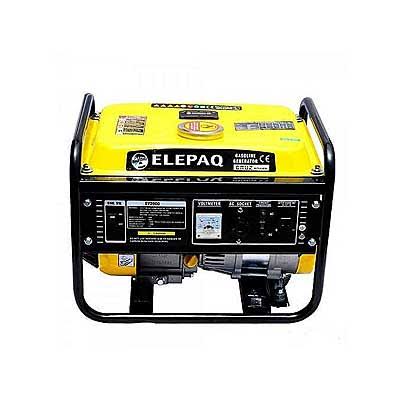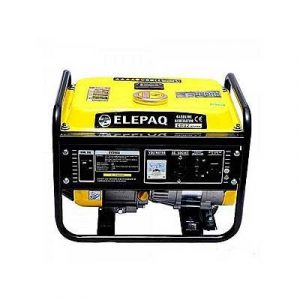 These generators are cost-effective generators for your home or small business.
Elepaq generators offer value for money as they have a key start, recoil start, built-in AVR, and overload protection.
The Elepaq generators consume low fuel and there is a fuel sediment cup that prevents dirt and/or water from flowing from the fuel tank to the carburettor.
Elepaq generators range from as low as 800kw – 10kva power ratings.
Elepaq Generator Price in
Nigeria
The price of Elepaq generators also varies with size and working capacity.
6. Tiger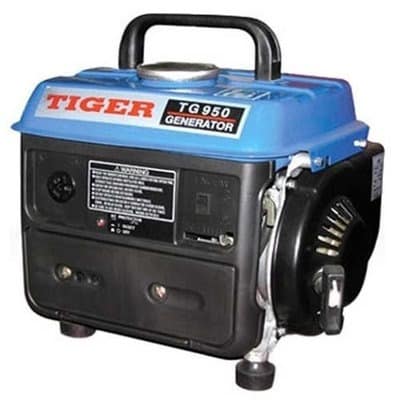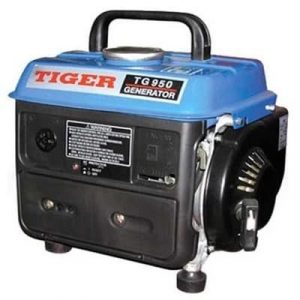 Tiger generators are one of the most popular and oldest generator brands in Nigeria- probably an understatement. Popularly known as "I beta pass my neighbour" this brand is most famous for its below 2kva power rating generator.
Tiger generators are also very popular with small businesses like Electricians, Beauty salons, small business centers, homes, and so on. The Tiger brand has continuously produced high-quality, fuel-efficient, and affordable generators. The power rating is around 700 watts to 8kva.
There is no steady power supply in the country yet and the importance of electricity in day-to-day activities cannot be overemphasized. This means that people will seek other means of power supply for their homes and business establishments.
At the same time, not everyone can afford expensive generators in the market and some don't just want heavy capacity generators that is where Tiger generators came in, they are very cheap, offer power ratings below 2KVA, and are quite portable.
Tiger Generator Price in Nigeria
The price of tiger generators in Nigeria also varies with working capacity and size. Check out the prices of tiger generators
7.

Senwei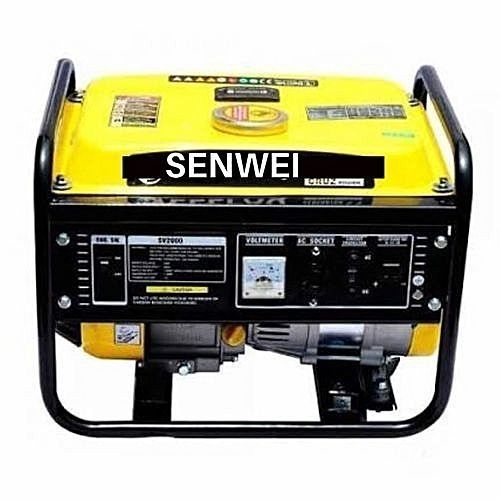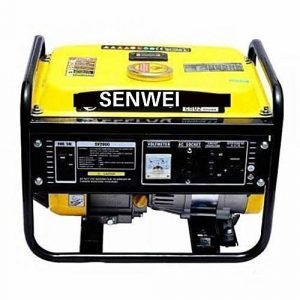 Senwei is gradually becoming a popular brand name in the generator business/market in Nigeria. The gradual acceptance may point to some reliability of the brand.
This particular generator boasts 4.5KVA starting capacity though the running capacity is  4.2kva, the reviews are based on the running capacity. This generator like others in its class is a single-phase generator, meaning it will generate just one positive output line; this is mostly adequate. Using the 220v used in Nigeria, this generator is capable of supplying about 19A.
Full Specifications
AC Frequency: 50 Hz
Starting Capacity: 4.5KVA
Running Capacity: 4.2KVA
Voltage Regulation: 220V
Phase: Single Phase
Engine Type: 4-stroke single cylinder, OHV, air-cooled
Brush, self-exciting, synchronous,2-pole,100% Copper Enameled Wire
DC Output (Horsepower/ KW): 12V/8.3A
Starting System:  Recoil (Manual)
Fuel: Petrol
Tyres
Battery
Fuel Tank Capacity: 15L
Noise Level @ 7 Meters: 68 dB
Dimensions (LxWxH): 715*460*460
Weight: 48 KG
Senwei Generator Price in Nigeria
Prices vary with size and working capacity. Checkout senwei generator price
8.

Mikano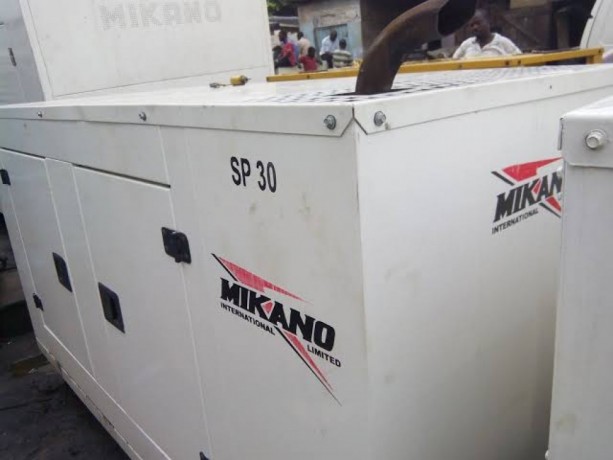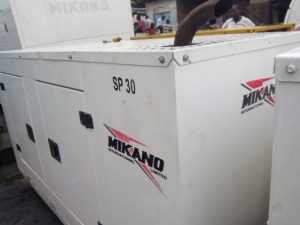 Mikano is one of the leading brands to consider. The Generator is available with a capacity ranging from 9KVA to 5,000KVA. Mikano Generators are assembled with parts from renowned generator manufacturers like Perkins and Stamford/Meccalte alternators with options for diesel and gas engines.
Talking about usability,
Mikano Generators are available for home and industrial use. Residential class diesel generators come with power capacities ranging from 9KVA to 150KVA, while industrial-grade diesel generators offer from 150KVA to 2000KVA.
You may also prefer a gas-driven Mikano Generator with a capacity ranging from 350KVA to 1250KVA.  Mikano Generators are essentially Perkins Generators (made in the UK). They offer water-cooled engines and a radiator adapted to our tropical region.
Mikano Generator Price in Nigeria
Price of mikano generator also varies with size and working capacity. Check out prices of mikano generators
9.

Lutian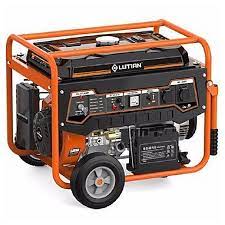 Lutian generator 6.9 kva with remote, though being a new model/brand is a very strong and reliable generator made to carry loads, the generator is capable of Carrying one 1.5hp air conditioner and still carry all other home or office equipment all at the same time, pumping machine and other powerful instruments inclusive.
The generator is made with a full 100% copper coil and alternator it comes with key starter rope start and the latest REMOTE CONTROL START AND OFF the noise level is very low compared to other generators of this size and kva,
Specifications
6.9KVA Maximum rated
6.3KVA rated
82KG weight
25 Litres fuel tank
Very low noise level
Key starter+remote and manual starting
Silent mode
Fuel economy
Full tank Last up to 18 hours at full or half load
Lutian Generator Price in Nigeria
The price of Lutian generators varies with size and working capacity. Checkout Lutian generator prices
10 Yamaha
Yamaha Generators, the brand with the complete selection of portable inverter generators on the market to provide power to any device or appliance you might have! For 20 years, Yamaha Generators has provided thousands of customers with the best superior service to its users.
Yamaha generators are trusted worldwide.  It is fair to say that Generator Warehouse is primarily interested in selling Yamaha's range of excellent small inverter generators to the leisure market and small business users because they offer such great value and are built to an exceptionally high standard.
Yamaha generators are known for reliability. Because Yamaha generators adopt a brushless type generating mechanism, there is no bothersome maintenance like the changing of carbon brushes.
Also, because these generators have a maintenance-free electronic ignition system, you are ensured smooth starting and stable performance.
Other important features like Stellite-faced exhaust valves and cast iron sleeve cylinders ensure unmatched durability for the kind of reliable, carefree power supply you want from a generator.
The large noise-absorbing muffler means extra-quiet exhaust while the large air cleaner also reduces intake noise. What's more, optimization of the shapes of the engine's moving parts effectively reduces mechanical noise as yet another part of Yamaha's comprehensive noise-reduction design.
Meanwhile, rubber engine mounts help eliminate annoying vibration. Compared to other generators in the same class, Yamaha generators have larger displacement engines that ensure power
to spare and performance that is the best in the business.
Yamaha Generator Price in Nigeria
The price of Yamaha generators in Nigeria varies with size and working capacity. checkout Yamaha generator price in Nigeria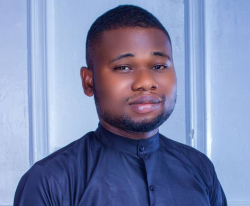 Latest posts by Gideon Agbaja
(see all)