If you are looking forward to installing a DSTV dish in your home or business place, this post will give you an insight on the current DSTV Explora prices in Nigeria, DSTV Subscription packages and every other thing you need to know.
About DSTV Explora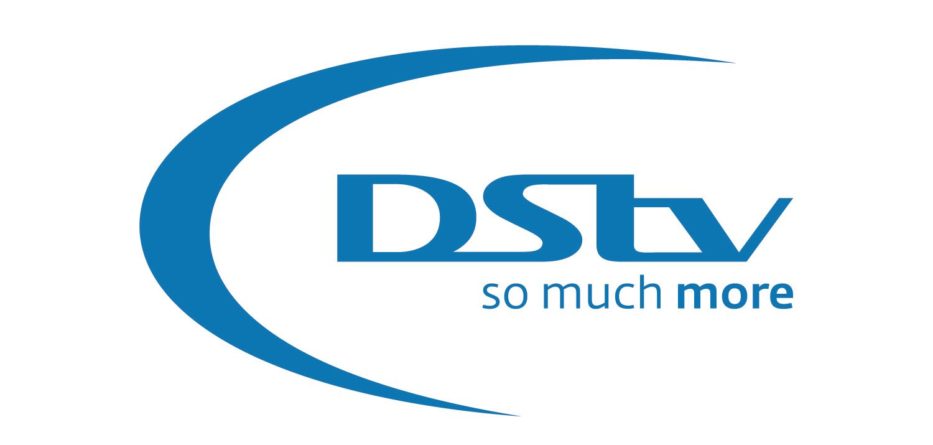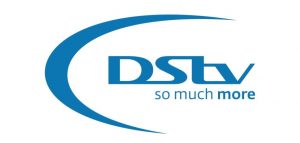 DSTV, which is an abbreviation for Digital Satellite Television, happens to be a "Sub-Saharan" African direct-broadcast service that is owned by Multi-choice. In this post, we have outlined the prices for DSTV Explora, for installation, and the package subscriptions. Read on to get information and details of how much it will cost you to get this via online stores and market in Nigeria.
DSTV was launched in 1995 and it offers its subscribers (which has risen to an estimated number of 11.9 million) so many different television channels and services.
Read Also: Most Educated States in Nigeria
If ever you find yourself among people who are discussing cable television, you must hear the talk of DSTV from one of them. This is because; DSTV is a very popular cable television company in the country.
From the time that Multichoice was established in the year 1993, up until the time when they ventured into the market in the year 1995, and also through all the years that they dominated and positively transformed the impression of cable television in the country, it has been a certainty that DSTV has come to stay.
When it comes to information, high-quality television channels, entertainment, you get all and even a whole lot more from DSTV.
DSTV Customer Base
DSTV owns the biggest customer base as regards cable television in the country. They own the highest number of television channels and offer their viewers very affordable and flexible subscription rates. DSTV made life so easy. It comes in various types such as the Explora, premium, and HD which boast about having more cool and distinct control and features.
Just as we thought we had seen all there is to see, Multichoice Company launched another "altogether new" cable television experience by the name of DSTV Explora. The act of introducing DSTV Explora served as a kind of solidifier that cemented the place of Multichoice among the topmost cable television companies since they've already firmly rooted themselves as a top-level cable television brand.
Even though the basic DSTV decoder is already leading in the market, the cable television company only beat their own record with the introduction of DSTV Explora.
Read Also: Disadvantages of Treasury Bills in Nigeria
Almost everything in the world of cable television is possible with DSTV Explora. TV programs can be recorded easily, you can quickly catch up with TV programs, movies, football matches, music videos, and all other similar TV events which you missed before, all with a single click on a button.
When you are using the Explora decoder, you do not need to trouble yourself about a live event or your favourite television program (whether local or international ones) which you missed. When it comes to packages, a number of TV channels, and the programs, there is actually no distinction between the Explora decoder and the basic decoder.
But as regards flexibility, features, and some other properties (which are technical), the distinctions are so obvious. The basic DSTV decoder will expose you to the world of entertainment globally, but the decoder of DSTV Explora certainly takes the cable television experience to a whole new level entirely.
Without gainsaying, everybody knows that DSTV has the biggest customer base in the whole of Africa as regards cable television and that they pride themselves on having the most number of television channels.
DSTV Decoder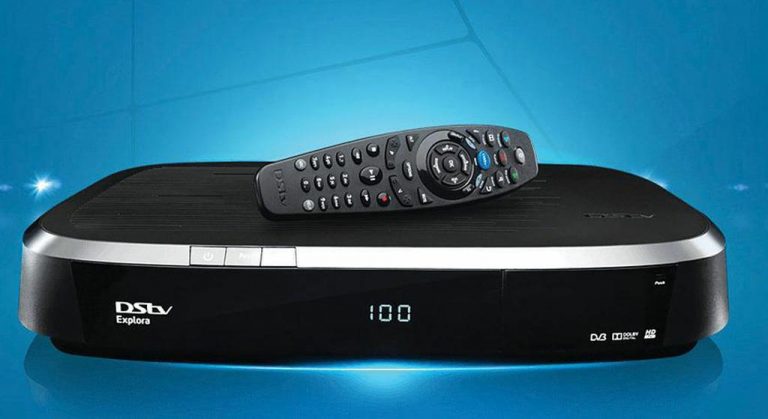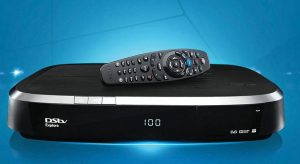 The decoder of DSTV Explora has been massively welcomed in the market and despite the fact that it isn't the most renowned DSTV decoder that there is, it nonetheless still finds itself in the midst of the topmost cable televisions in the country. Among the popular and distinct features of DSTV Explora decoder is program recording, catch up, HD Viewing, etc.
In this article, we are going to consider the price of the decoders of DSTV Explora in the market alongside the different plans which are available and their prices.
This company happens to be one of the best in the marketplace, and judging by the standards of their television channels, it is safe to say that they will definitely dominate the television industry for a very long time. Similar to basic decoders, DSTV Explora comes in several packages and each of these packages has its own price.
The major difference from one package to the other is the number of television channels that you are granted access to
DSTV Explora (Installation excluded): The price range is

₦

60,000 to

₦

65,000.
DSTV Explora (Installation included): The price range is

₦

65,000 to

₦

80,000.
Please note however that, the changes in the DSTV Explora prices in Nigeria emanated from the fact that the price can be influenced by some factors such as the period and place of purchase, among a host of other factors. It should also be noted again that the charge for installing it usually ranges from 5000 NGN to 10000 NGN.
One drawback of DSTV Explora is the installation process. Installing DSTV Explora entails that you get a special technician who will mount the dish in the best way in order for it to be faced where the signal is the strongest.
DSTV Explora Subscription Packages and Prices in Nigeria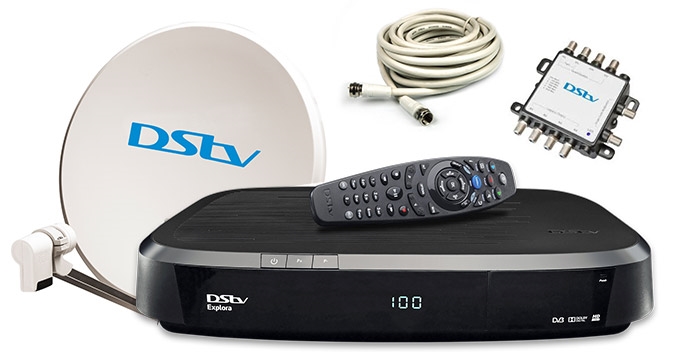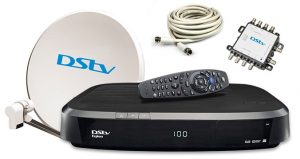 DSTV Explora brings to you similar packages just like the decoders of the basic DSTV. Let us quickly consider the DSTV Explora prices in Nigeria with their respective subscription packages
DSTV Access
With a little token of ₦1800, subscribers gain access to more than 45 high-quality television channels both local and international ones.
This package happens to be the cheapest one which is available. Some of the television channels in this package are Super Sports BLITZ, NTA 1, African Magic Yoruba, African Magic World, African Magic Hausa, AIT, E-Entertainment, Silverbird, just to mention a few. Some audio channels have equally been introduced into this package.
The price of this package is ₦2000/month
DSTV Family
Subscribers to this package are given access to more than 55 television channels both local and international ones and some of these channels include African Magic (English Version), BBC, CNN, ESPN classic, Euro News, Cartoon Network, Mnet series, and a host of others.
Also included in this package are all those channels which are found in DSTV Access and all the twenty-four (24) audio channels which are available on the network. Some of the audio channels are Ray Power, Star FM, Voice of America(VoA), etc.
The price of this package is ₦4000/month
DSTV Compact
Subscribers to this package are given access to all the television channels that come with DSTV Family with an addition of some channels for sports. People who love watching sports a lot will find this package very attractive.
Subscribers on this package are given access to more than 60 television channels both local and international ones and some of these channels include MNET Action, BBC World, ESPN Sports, Sony Entertainment, Super Sports 10, and so on. It should be noted however that DSTV Compact is not available for HD decoders.
The price of this package is ₦6800/month.
DSTV Compact Plus (+)
Little difference exists between DSTV Compact and DSTV Compact Plus (+) but this difference however is not in the price. DStv Compact Plus (+) allows the subscriber to gain access to more television channels and most of these channels are those that are solely dedicated to sports.
It comes with an inclusion of Super Sports 7 and Super Sports 10. If you are a subscriber to DSTV Compact Plus (+), you will have access to view most of the games on the English Premier League. You will also be able to view other sporting events such as the Spanish League, French League, Bundesliga, rugby, tennis, golf, athletics, motorsports, and boxing.
The price of this package is ₦6800/month.
DSTV Premium
This package is the most expensive package among all the DSTV packages. It provides you with access to more than 85 television channels that are available on the package.
The television channels on the package include; VUZU AMP, Mnet West, Super Sports 3, Discovery, and a host of others. This is the full and complete package on DSTV and it covers a very wide range of our day to day life such as news, entertainment, history, sports, and so many more.
The package price of this subscription is ₦15,800/month.
Cost of other New DSTV Packages
Confam: about 120+ channels: Cost ₦4,615
Yanga: about 95+ channels: cost ₦2,565
Padi: about 40+ channels: cost ₦1,850
Add-on Packages
French Plus: about 15+ channels: Cost ₦6,520
French Touch: about 10 channels: Cost ₦1,510
Indian: about 15+ channels: Price is ₦5,540
Interesting Facts About DSTV Explora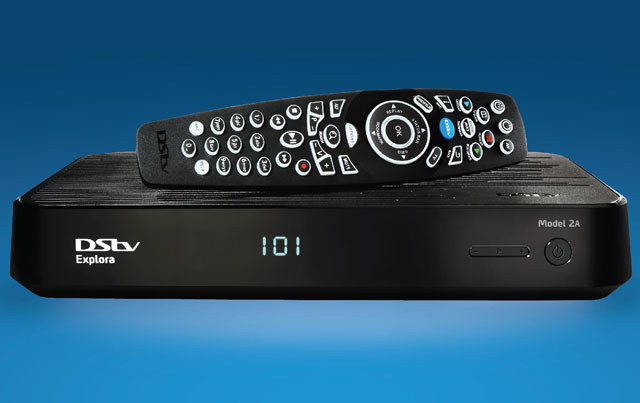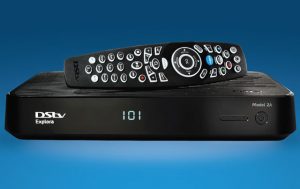 Why is DSTV Explora so different from the basic DSTV decoder? In answer to this question, some points are explained below.
1. DSTV Catch-Up
With this feature, at your own convenience and without any form of stress, you are able to watch and catch-up on all those TV shows, football matches, movies, music videos, etc., which you have previously missed.
2. Ability to Record
It comes with a PVR (inbuilt) which allows you to record television programs. The capacity of the PVR is very large and can allow you to record up to a maximum of 220 hours' worth of football matches, TV series, movies, and many other similar events. With this feature also, you are able to either pause or backtrack (rewind) live TV shows. The recording feature has the option of allowing you to schedule and time it by making use of the remote. This has made it very convenient and easy.
3. Access to the Internet
It allows you to directly connect to the internet in order to enjoy various "Catch-up" titles which you can download.
4. Playlist Time Organization
With this feature, you are able to effectively organize the TV shows which you recorded into their various categories. You might decide to create a separate folder for each recorded TV show.
5. Box-office
With this feature, you gain access to rent those blockbusters which are available, all at your own convenience. You have access to whatever movie you rent for a period of 48 hours.
6. Watch in HD View
This feature gives you access to watch TV shows and movies, as well as news and others in good perfect picture view or visuals. This produces a clean and clear crystal HD. This technology makes you feel like you are presently in the scene of that which you are viewing or seeing. Time to enjoy Explora's high definition viewing.
Read Also: Cost of Vehicle Registration in Lagos
Conclusion: DSTV Explora Prices in Nigeria
In conclusion, I hope this article has provided valuable information as regards DSTV Explora prices in Nigeria, DSTV Explora subscription packages and how much is DSTV Explora in Nigeria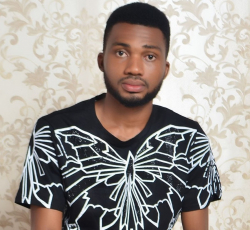 Latest posts by Benjamin Targba
(see all)