You stumbled on this post because you are in search of a zoo close to you in Abuja? Relax as you are on the right page as this post tends to list the Zoo in Abuja with their locations.
There are many Zoos in Nigeria where people go sightseeing but for the purpose of this content, it will be limited to Zoos in Abuja only.
Zoos are places where wild animals are kept for public display. Zoos are often the sites of sophisticated breeding centres, where endangered species may be protected and studied.
Furthermore, they are great tourist attraction sites and they serve as very good sources of revenue generation to any state they are situated. Over time, Zoos have become popular in Nigeria with the proliferation of both private and public zoos scattered all over the country. Zoos are as well regarded as mam-made habitats built to house wildlife.
Oftentimes, people find it difficult to differentiate a Zoo from a Game reserve.
A zoo is a place where animals are contained for educational and entertainment purposes
A game reserve is an area of land set aside for the maintenance of wildlife for tourism or hunting purposes. Many game reserves are located in Africa. Most are open to the public, and tourists commonly take sightseeing safaris or hunt wild game
Below is the list of Zoo in Abuja, Lagos and Nigeria at large
List of Zoo in Abuja
UniAbuja Zoo Garden, Abuja, Nigeria.
Abuja Zoological Park, Nasarawa St, Garki, Abuja, Nigeria.
National Children's Park and Zoo, Abuja, Nigeria.
Abuja Zoological Park, Kano Street, Abuja, Federal Capital Territory.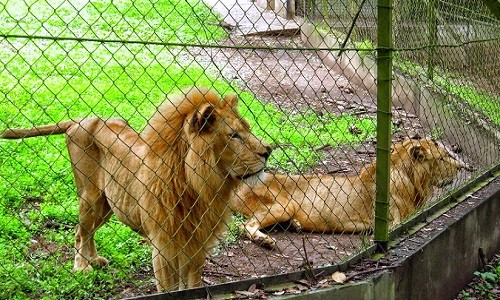 Guides To Visiting Zoos in Nigeria
Zoo is entirely a different/unique place to visit because of the type of environment it projects to its visitors. As such, visitors are to take maximum precautions to avoid unforeseen circumstances. Some of these guides are listed below for your perusal.
Dress smart, wear something comfortable. Sometimes, it may involve hiking or walking around the facility.
Visit the Zoo early so you can leave as early as possible as many of the Zoos in Nigeria are situated far away from the main city.
Always follow the tour guide's instructions. In the case where there is no tour guide, follow the instructions.
Do not feed the animals with items/food brought from home. Most Zoos have special treats used in feeding the animals.
Go with cash, most Zoos do not accept transfers nor do they operate via POS machines.
For your well being, go with snacks and water as some Zoos might not have outlets where you could get such from
Lastly, DO NOT DISTURB THE ANIMALS NOR THROW OBJECTS AT THE ANIMALS.
Read Also: Best Travel Agencies in Nigeria
Other Zoos in Lagos, Nigeria
The University of Ilorin Zoo, Ilorin, Kwara State – 1984
Audu Bako Zoo, Kano – 1971
University of Ibadan Zoo, Ibadan Oyo State 1948
Jos Museum Zoo, Jos, Plateua State 1945
Ogba Zoo and Nature Park, Benin City, Edo State 1980
Omu Resort Zoo
Port Harcourt Zoo, Rivers State – 1974
OOPL Wildlife Park
Imo State Zoological garden
Federal University of Agriculture, Abeokuta Zoological Park, Abeokuta 2012
Agodi Garden Zoo
Sanda Kyarimi Zoo Maiduguri
Origin Garden Zoo, Ikorodu, Lagos
Nekede Zoo Owerri, Imo State 1976
QBrat Zoos and Gardens, Badagry Lagos 2012
Ahmadu Bello University Zoo, Zaria 1967
Agodi Garden and Zoo, Ibadan, Oyo State 1967
Obafemi Awolowo University Botanical Garden, Ile Ife, Osun State 1968
Calabar Zoo, Cross River State 1970
Sanda Kyarimi Park, Maiduguri, Borno State 1971
Botanical Garden, Enugu 1971
University of Nigeria, Nsukka Zoo, 1972
Zoo Park, Port Harcourt, Rivers State 1974
Jos Wildlife Park 1975
Kano State Zoo, Kano State 1976
Makurdi Zoo, Benue State 1976
Gombe State University Zoo, Gombe State 2007
Origin Garden Zoo, Ikorodu, Lagos State, 2008
Federal University of Agriculture, Abeokuta Zoological Park, Abeokuta 2012
Prof Afolayan Wildlife Park, Akure. Federal University of Technology, Akure 2012
Read Also:
Top Nollywood witchcraft movies of all time
Affordable Hotels in Adeniran Ogunsanya
Conclusion: List of Zoo in Abuja
Lekki conservation centre is the biggest Zoo and conservation centre in Nigeria. It spans over 78 hectares of land in Lekki, Lagos state. Conclusively, if all the conservation centres are properly monitored, it will greatly increase tourism and as such generate revenue!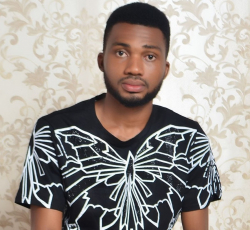 Latest posts by Benjamin Targba
(see all)