If you are planning to pass some time in one of the hotels in Adenira, this post will unleash some of the affordable hotels in Adeniran Ogunsanya
Adeniran Ogunsanya is one of Lagos' most well-known streets. This is a roadway in Lagos State's Surulere local government area. The street was named after Adeniran Ogunsanya. The prominent Adeniran Ogunsanya Shopping Mall is located on this street.
Do you need a place to stay when visiting Adeniran Ogunsanya? This post will show you some of the more economical hotel options in Surulere's most prominent strip.
An Overview of Adeniran Ogunsanya
Adeniran Ogunsanya is known as Surulere's most popular retail street. The Street is a gathering place for elite and ordinary Lagosians who enjoy shopping. This is due to the fact that the street is lined with retail malls.
The Shoprite store is located in Adeniran Ogunsanya, which is the most popular one. This street is frequented by people who enjoy shopping and socializing with their friends and families.
There are various excellent restaurants in Adeniran Ogunsanya where customers can have wonderful meals. Within the Adeniran Ogunsanya neighbourhood, businesses such as Ouch, Casabella, Airtel and Glo outlets, as well as Health Plus, can be found.
In the street are branches of First Bank, Stanbic Bank, Skye Bank, Sterling Bank, FCMB, and Intercontinental Bank. Some of the schools in Adeniran Ogunsanya include Kids Court Montessori School, Tots Daycare and Preschool, Highflyers Creche and Preschool, and Divine Children's Place.
The Redeemed Christian Church of God (RCCG), Gateway Church, Foursquare Church, and Good News Baptist Church are among the churches in the neighbourhood.
What about staying in a hotel in Adeniran Ogunsanya? A large number of hotels line the roadway. The fascinating thing about these locations is that they are quite reasonably priced. Consider these budget hotels in Adeniran Ogunsanya.
Cheap Hotels in Adeniran Ogunsanya
The most affordable hotels in Adeniran Ogunsanya are listed below, along with their pricing.
1. KSF Place
KSF Place is a budget hotel on Surulere's Adeniran Ogunsanya street. The hotel is located at 10, Mba Street, Surulere, Lagos, off Tafawa Balewa Crescent and Adeniran Ogunsanya Street.
A restaurant and a bar are available at this establishment. On-site amenities include free Wi-Fi and private parking. The average nightly rate for a room in KSF Place is around N12,000.
KSF Place has stylish rooms with modern interior design. Tile flooring, an air conditioner, a work desk, a telephone, a king-sized bed, a flat-screen TV with satellite channels, a sofa, and an en-suite bathroom are all included in the rooms. Classic, ultimate, and luxury rooms are among the options.
Breakfast is provided free of charge, and room service is also available. The onsite restaurant serves regional cuisine, while the on-site bar serves a wide range of non-alcoholic and alcoholic beverages.
The hotel also has 24-hour front desk service, concierge service, luggage storage, cleaning services, dry cleaning/laundry service, and 24-hour security.
The following are some interesting places to visit near KSF Place:
City Mall in Ikeja
Kalakuta Museum
National Art Theatre
Central Mosque of Lagos
The Palms Shopping Center
Freedom Park Lagos
National Museum Lagos
2. Wood Peckers Hotel
Wood Peckers Hotel is located right off Adeniran Ogunsanya Street, which is one of Surulere's most prominent streets. As a result, the hotel is close to various interesting Surulere places.
The address of the hotel is 32 Bassie Ogamba Street, Adeniran Ogunsanya, Surulere, Lagos. A night's stay at Wood Peckers Hotel costs roughly ₦13,000 Naira.
Wood Peckers hotel accommodations are divided into four categories: Royal Rooms, Deluxe Rooms, Standard Rooms, and Suites. The restaurant serves a variety of delicious food, while the onsite bar serves drinks. Concierge services, laundry facilities, and an airport shuttle are all available to guests staying at this hotel.
The following are some interesting places near Wood Peckers Hotel:
Central Mosque of Lagos
Freedom Park Lagos
City Mall in Ikeja
Kalakuta Museum
National Art Theatre
National Museum
Lagos Palms Shopping Mall.
Some of the hotel's amenities are listed below.
Restaurant on site
On-site lounge and bar
Free internet access
Fitness facility
A parking spot
3. Demiral Hotel
Demiral Hotel (The Place) is a cheap hotel that provides visitors with pleasant accommodations. The hotel is conveniently located at 36, Adeniran Ogunsanya Street, Surulere, Lagos.
The Adeniran Ogunsanya Mall is just a few minutes away. Muritala Mohammed International Airport, 30 minutes away by car, is the closest airport to the hotel.
What does Demiral Hotel have to offer?
The on-site restaurant serves a wide range of cuisine to guests. Each room at the Demiral Hotel comes with a large bathroom, king-sized bed, cable-connected TV, refrigerator, mattress, and air conditioning.
Free WiFi, a restaurant, free parking, and a bar are also offered at the hotel. The hotel has a restaurant that helps customers relax. Meanwhile, a night at the Demiral Hotel costs around ₦15,000 on average.
Services available at Demiral Hotel include 24-hour front desk, Concierge service, Luggage storage, Express check-in/check-out, Cleaning services, Daily maid service, Ironing service, Dry cleaning/Laundry service and room service.
Guests can also choose airport shuttle service (for an additional fee), ironing service (for an additional fee), and other amenities.
Looking for something to do around the Demiral Hotel?
The Hotel is 6 kilometres from the Cathedral Church of Christ, and 7 kilometres from Freedom Park Lagos.
5. Notable Mentions
Here are other cheap hotels still located near Adeniran Ogunsanya street:
Surulere Guest House: From ₦3,000 per night
Paragon Hotel Limited: From ₦6,000 per night
Klee Executive Hotel: From ₦6,500 per night
Blueseasons Hotel: From ₦7,000 per night
Easy Homes Hotels: From ₦8,000 per night
Vintage Suites: From ₦9,000 per night
Millicent Hotel and Suites: From ₦9,000 per night
Aquatic Suites and Lounge: From ₦9,000 per night
Perch Hotel and Suites: From ₦10,000 per night
Suncity Hotels: From ₦10,000 per night
Read Also:
Conclusion: Cheap Hotels in Adeniran Ogunsanya
Conclusively, If you live in Surulere and have never visited Adeniran Ogunsanya Street, you are said to be living under a rock. This demonstrates the importance of the street to the city as a whole. Adeniran Ogunsanya has a large number of hotels.
We recognize that visiting all of the hotels to compare pricing would consume a significant amount of your time. This is why we accepted the task of surveying the hotels on the street.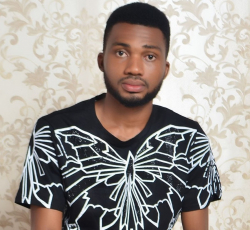 Latest posts by Benjamin Targba
(see all)