Biomedical Engineering is a top course in the field of engineering in Nigeria. In our recent article, we reviewed some universities that offer Aeronautical engineering. If you are an aspirant who wishes to study biomedical engineering, this article will review all the universities in Nigeria that offer biomedical engineering as well as requirements and biomedical engineering salary structure in Nigeria.
Biomedical Engineering in Nigeria
Biomedical engineering is simply the application of engineering principles and techniques in the field of biology and Medicine. Furthermore, this application helps in the research, diagnosis and treatments of various disorders. Biomedical engineering through her constant research and innovations seeks for ways and strategies that will improve human health and health care services at all levels.
Specialists or Biomedical engineers are life-saving engineers who use all the knowledge and skills and problem-solving techniques at their disposal to save lives and also improve human health. In Addition, Those who specialize in tissue and cells are working to artificially procure human organs that will aid in transplants and help millions around the world live better lives.
It is vital to know that biomedical engineering is a diversified field with many opportunities for specialization. While experts in medical devices develop new implantable and external devices such as coronary stents, orthopaedic implants, prosthetics, dental products, and ambulatory devices. On the other hand, clinical engineers work to ensure all medical equipment are safe.
Other specialty areas include
Bio-materials
Bio-instrumentation
Clinical Engineering
Bio-mechanics
Systems Physiology
Rehabilitation engineering
How Long Does it Take To Study Biomedical Engineering in Nigeria?
However, As compared to other engineering courses, it takes a solid 5 years to study biomedical engineering in Nigeria after which you will be awarded a Bachelor of Engineering (B. Eng).
As Aforementioned, this post covers all about universities that offer biomedical engineering in Nigeria as well as Biomedical engineering companies to work in and salary structure.
Universities in Nigeria That Offer Biomedical Engineering
We have done a lot of research to find out these universities in Nigeria to study biomedical engineering, all the schools mentioned here are already approved by NUC and well accredited.
1. University of Ilorin, Kwara State
The University of Ilorin is an all-round university considering that it is never lacking behind when looking for universities that offer top professional courses in the fields of medicine and engineering.
The university was officially approved by NUC and got its accreditation for studying Biomedical engineering in Nigeria on the 30th March 2016. The faculty is aimed at training prospective engineers who will integrate the emerging principles of modern biology so as to provide solutions surrounding medical healthcare.
Read Also: Top 10 Best Music Schools in Lagos
Biomedical engineering has three major areas of study such as
Biomedical Instrumentation and Micro/Nano Systems
Computational Bio-engineering
Cell and Tissue Engineering
2. Achievers University, Ondo State
Achievers University is a private university located in Akure, Ondo State, Nigeria. The university is one of the cheapest university to offer Biomedical engineering in Nigeria and being a private university, they provide conducive, well equipped and comfortable hostel facilities for both male and female students at affordable prices within the school premises.
Furthermore, the university is well furnished with facilities to study biomedical engineering so as to prepare students to compete with the global world in the medical and healthcare sector.
Achievers university offers other good engineering courses under the department of electrical and information engineering such as
Computer Engineering
Electrical and Electronics Engineering
Telecommunication Engineering.
Under the department of Mechatronics & Life Engineering, we have
Mechatronics and
Biomedical Engineering.
Even though Achievers University is a private university, it is still regarded as one of the best universities to study biomedical engineering in Nigeria.
3. University of Lagos, UNILAG
The University of Lagos is a renowned school that offers biomedical engineering in Nigeria under the faculty of Basic Medical Sciences. The Department of Biomedical Engineering started in the College of Medicine of the University of Lagos in the 1981/82 session as the Biomedical Engineering Unit in conjunction with the University of Liverpool.
In recent years the university has graduated hundreds of biomedical engineers and therefore, making waves all over the country, furthermore, the university and college have technologically advanced in other to provide the best learning experiences for students.
Considering the low manpower training and the availability of expertise in the areas of Biomedical Engineering in Nigeria, the department has been the pathfinder in manpower development in the field of medicine.
Students who are looking for schools that offer biomedical engineering in Nigeria should consider UNILAG as their choice.
In spite of UNILAG high repute, the school does not offer Petrochemical Engineering which is a major concern for students aspiring to study the course
4. Technical University Ibadan
The Technical University is owned and operated by the government, the university is fully accredited and approved by the Nigerian Universities commission as a great citadel of learning for biomedical engineering.
The department of Electrical and biological engineering is one body and is designed to provide excellence in knowledge acquisition, management and utilization of health diagnostic and therapeutic tools, using technology to explore various areas of research and provide solutions to various problems in Biomedical Science and Engineering for the overall improvement of health care diagnosis and treatment.
It is evident that Technical University offers one of the best biomedical engineering programs in Nigeria as compared of other universities.
5. University of Ibadan, UI
The University of Ibadan also makes the list of schools offering biomedical engineering in Nigeria. However, the university only offers biomedical engineering at the masters level.
Requirements For Biomedical Engineering in Nigeria
Below are the requirements for studying Biomedical engineering in any of the aforementioned universities in Nigeria
O'level
You must have at least five (5) SSCE credit passes in English Language, Mathematics, Physics, Chemistry, and Biology
JAMB subject combination
Use of Physics, Biology, Chemistry, and English
Direct Entry requirements
Two (2) 'A' Level passes in Chemistry and any one of Physics, Biology/ Zoology/Botany and Mathematics.
Biomedical Engineering Companies in Nigeria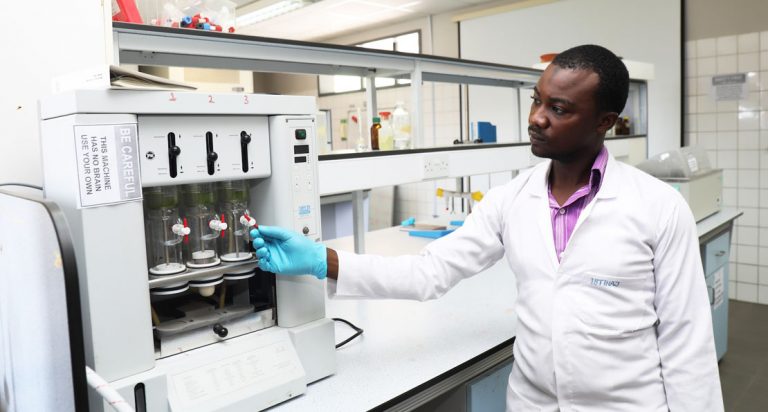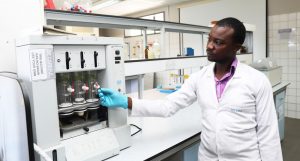 Biomedical engineers can work in the following areas
Hospitals and healthcare
Pharmaceutical companies
You may also checkout biomedical engineering jobs in Nigeria
Biomedical Engineering Salary Structure in Nigeria
Do you wish to know how much biomedical engineers earn in Nigeria? the salary structure of biomedical engineers is quite different from other fields of engineering.
Average biomedical engineers in government hospitals earn around N100,000 to N200,000. Whereas, biomedical engineers in private hospitals earn around N80,000 and N150,000 as monthly salary in Nigeria.
Conclusion: Universities in Nigeria That Offer Biomedical Engineering
We have spent so much time to research and bring you these schools that offer Biomedical engineering in Nigeria, however, if you have any school or university that should make the list, kindly comment below…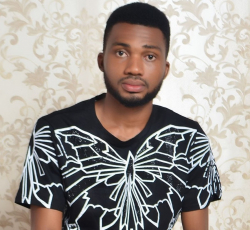 Latest posts by Benjamin Targba
(see all)