In this guide, you will discover the list of Universities in Canada that accepts NECO results for admission
Are you a recent Nigerian secondary school graduate who has been enquiring about studying in Canada with your NECO Result? With good grades in your Neco result, you can study at a variety of universities in Canada listed in our post.
The majority of these universities featured in this article accept students into their undergraduate programs, but a few of them demand that you first complete their one-year foundational program to prepare you for your studies.
What is NECO?
The National Examinations Council (NECO) is a testing organization that administers the National Common Entrance Examination (NCEE), Basic Education Certificate Examination (BECE), and Senior School Certificate Examination (SSCE), both internally and externally, for students in Nigeria.
The military regime of Abdulsalami Abubakar issued a decree in April 1999 to establish the National Examinations Council (NECO).
The National Board for Educational Measurement (NBEM), which was founded by the Ibrahim Babangida administration in 1992 but whose enabling decree was not yet in effect when NECO was established, was responsible for several tasks that NECO was intended to take over.
Located in the Ministry of Education, NECO is a parastatal of the Federal Government of Nigeria. Their exams are usually scheduled to take place in June/July for since and in November/December for Gce respectively.
Can I Study Abroad Using My NECO Result?
Of course, you can use your NECO result to study abroad as long as you have good grades, but you should be aware that NECO is less generally recognized than WAEC.
As a result, you will be at a greater disadvantage if you choose to use your NECO results to study abroad because many schools would not accept them. But don't worry as I will give you some of the universities in Canada that you can study using your NECO result.
List of Universities That Accepts NECO Results in Canada
The following Canadian universities accept NECO results from Nigerian students who have selected them as their schools of choice for their studies abroad.
1. University of Brandon
There are 3662 undergraduate and graduate students enrolled full- and part-time at Brandon University, which is a university in Brandon, Manitoba, Canada, as of 2018. Being a Baptist institution, Brandon College's current campus was established on July 13, 1899.
The University of Brandon is the world's 2378th-best university and is ranked 64th in Canada.
With WAEC, NECO, or GCE scores, Nigerian students who want to pursue further education overseas can apply for admission to Brandon University.
2. University of Manitoba
In Manitoba, Canada, there is a public research university known as the University of Manitoba (U of M, UMN, or UMB). With several campuses spread out over the city, its main campus is situated in the Fort Garry district, south of Winnipeg.
It was the first university established in Western Canada, founded in 1877. The university continues to uphold its standing as a premier post-secondary institution of intense research and performs more research each year than any other university in the area. They are open to Nigerian students who want to study with them using their WAEC/GCE/NECO Results.
 3. Winnipeg university
As long as they fulfil the minimal standards, the University of Winnipeg will admit students who have earned WAEC, or NECO results.
Before being granted admission to the university, applicants must have a minimum of five B- or better grades (including English) across all subject areas.
Before receiving an admissions offer to the University of Winnipeg, West African students must submit the following.
copy of West African Senior School Certificate
copy of WAEC scratch card for online verification with Card Serial Number and Pin Number.
4. University of Toronto
Students with WAEC/WASSCE/NECO results are eligible to apply to the University of Toronto. Candidates taking the West African Senior School Certificate Examination must have the following documentation:
Proof of English proficiency may be required, and students must have at least B2 grades in math, chemistry, and physics on their West African Examination Certificate (WAEC)*.
Candidates who have passed the WAEC exams must provide their examination number, View Card/Scratch Card serial number, and PIN to access their online results.
5. University of Trent
Candidates having WASSCE/NECO results can also apply to Trent University. The transcript of grades for grades 10, 11, and 12 must be provided by the student (senior secondary school). Examination for Senior Secondary School (SSSCE), administered by the West African Examination Council (WAEC) can also be used for applications. B3 is the needed grade in vital subjects
Finally, other Canadian universities recognize the results of the WAEC, WASSCE, SSCE, and NECO. However, we have only included a few of them for this post.
Other Universities Abroad That Accepts NECO Results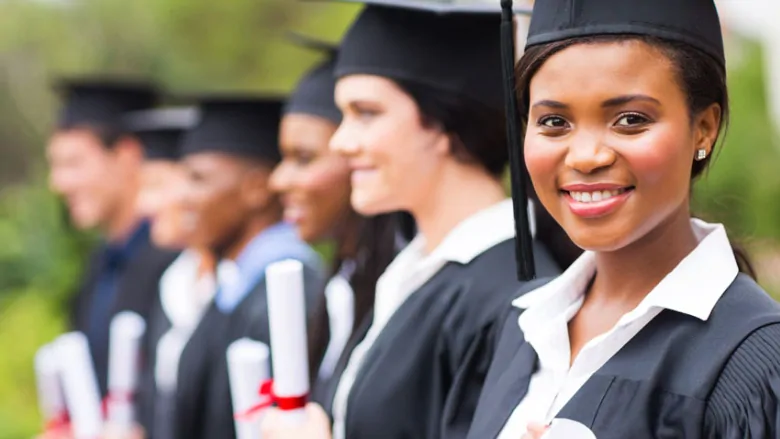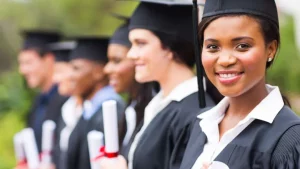 If you're also curious about the universities in other countries that accept NECO results for application, keep reading. Some of them are listed below.
·        Houston University
The University of Houston (UH)which is a public research university is the main campus of the University of Houston System. With roughly 44,000 students, UH, was founded in 1927. It is the third-largest institution in Texas. The university campus has a land mass of 667 acres, sited at southeast of Houston. It was known as the University of Houston – University Park from 1983 to 1991
The requirements needed from the University of Houston is that  Nigerian first-year applicants must present proof that they have completed high school I.e WAEC, NECO GCE etc.
·        Kansas State University
KSU, often known as Kansas State University or K-State, is a public research university with its main campus located in Manhattan, Kansas, in the United States.
The first public institution of higher learning in the state of Kansas was established as the state-granting land university in 1863.
For the 2014 fall semester, it had 24,766 students enrolled.NECO results can also be used as a requirement in order to gain admission into the institution.
Others include
Sheffield University
Plymouth University
Kent University
Manchester University
Best Universities To Study Criminology Abroad
How To Earn And Study in Ukraine
WASSCE Accepted Universities in Europe
Wrap up
That's how far we can go on the Universities in Canada that accepts NECO, I hope you were able to obtain value as you read through. Thanks for reading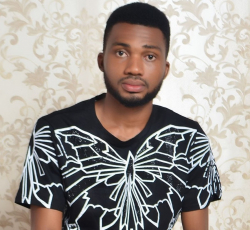 Latest posts by Benjamin Targba
(see all)