The Teachers Registration Council of Nigeria (TRCN) Registration has just begun and it is very vital for all teachers and even educational students in their final year to get registered and sit for this exam.
For those who may not really understand what TRCN is all about and its relevance, The Teachers Registration Council of Nigeria (TRCN) is an important body of teachers formed by the Federal Ministry of Education for effective running and administration of the Teaching Profession.
Nowadays, the Ministry of Education has raised so much importance on this certificate and every teacher who is professionally trained in the field of education is expected to have it.
Just like in the medical field, you only perform surgery after you have completed your study program and are licensed by the Federal Ministry of Health.
So in years to come, only those who have acquired this TRCN certificate will be allowed to teach or even occupy big offices in the educational sector of Nigeria.
To be registered as a professional teacher, a person must possess a teaching qualification not lower in standards than the Nigeria Certificate in Education (NCE).
Who can be licensed? Only holders of NCE, PGDE, B.Sc(Ed), B.Ed, M.ed, and PhD certifications who are currently teaching or would teach in private or public schools of any type or level in Nigeria.
Holders of Teachers Grade Two with effect from 2006 are no longer being registered. Those with B.sc or other qualifications wishing to join the teaching profession must still register with the Nigerian Teachers Registration Council.
As a final year student in college or university, try and confirm from your school if TRCN registration is ongoing and if so, get registered and sit for the exam.
TRCN Registration (2023) Requirements & Procedures

Teachers willing to enrol for TRCN registration are required to obtain registration forms nationwide. If you are still in your final year of University, confirm from your department the necessary procedures.
On returning the registration forms; ensure to provide evidence of payment that shows clearly that you have registered for the exam with the respective category.
TRCN Registration Category & Cost
Below is the registration category for TRCN and how much each category costs
QUALIFICATION 

CATEGORY 

COST OF REGISTRATION (NAIRA) 

ANNUAL DUES 

Ph.D. in Education or
Ph.D. in another field +
NCE, PDE, PGDE
A
₦10,000
₦5,000
M.Ed/MSc (Ed) or
Masters in another field
+ NCE, PDE or PGDE
B
₦8,000
₦4,000
B.Sc (Ed)/B.Ed or
Degree in another field +
NCE, PDE or PGDE
C
₦6,000
₦3,000
NCE
D
₦3,000
₦2,000
Please note that only Nigerians are allowed to sit for the examination.
TRCN Registration Checklist
To have a successful TRCN registration ensure to have the following
Birth certificate/Affidavit
2 recent passports,
Photocopies each of Certificate,
State/LGA of Origin certificate and
SSCE/NECO cert.
How Register for Teachers Registration Council of Nigeria
First of all, you need to login into the site at TRCN
On the top right side of the website click on Generate RRR NO. or click Here fill out the form and generate RRR number, take the RRR number to any of the banks and fill in the teller as instructed below and make payment.
Find any of the banks closest to you and ask if a TRCN payment can be made before you make your payment.
Fill out the deposit slip and ensure you provide the following information;
Account Name: Teachers Registration Council of Nigeria
Depositor's Name: (your full name as it appears on your certificate)
Purpose of Payment: (please choose correctly from the following service type/purpose
Annual license Renewal Fees
Registration Fees
Sale of Nigerian Journal of Professional Teachers
Professional Standing Fees
Proceed from Boarded Items
Sale of Government Assets
Income from Issuance of Staff ID card
Income Reform Sublet of office premises refund
Tender Fees
Contract Registration Fees
Fines
Sales of Teacher Register
Phone number/e-mails address
Date of payment
Amount
N.B: inform the bank staff processing the transaction that payment is to be made through Remita and there will be no need to provide an account number.
Visit any TRCN office close to you with your teller/invoice and you will be issued a cash collection receipt to enable you to process your registration.
After you have successfully registered, sit back and relax while TRCN starts shortlisting candidates for interviews and examinations.
Is TRCN Registration Still On?
Yes, this is to officially inform the public that TRCN registration for 2021 is ongoing, intending candidates should follow the registration procedures o
TRCN Registration Deadline 2022
To find out the deadline for TRCN registration, I recommend you bookmark this webpage and keep checking for updates.
You can also get direct updates on the registration deadline from the TRCN website
How to Check TRCN Results
Below is a step-by-step guide to check your Teachers Registration Council of Nigeria (TRCN) Results
Log on to https://govtportal.net/searchResult
Input your TRCN PQE Number or Name in the box provided e.g GB/PQE/B019/P/00***
Click "check my result"
After following the above steps, your TRCN result will be displayed.
Update on TRCN Shortlisted Applicants (PDF)

If your name is among the shortlisted candidates for TRCN then congratulations on making it into the finals.
You can visit this page to get the latest updates on all TRCN shortlisted applicants for and above.
Read Also;
Importance of First School Leaving Certificate in Nigeria
Current WAEC grading System in Nigeria
Art Courses without Literature in Nigeria
Conclusion: TRCN Registration (2023): Requirements
Conclusively, The TRCN certificate has become one of the most sought-after and relevant certificates for Teachers across Nigeria.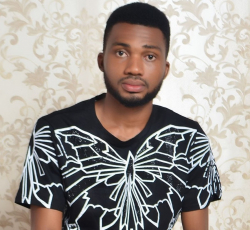 Latest posts by Benjamin Targba
(see all)