We are presently in a digital age where the economic and digital strength of a Nation lies in the volume and quality of top tech companies in Nigeria.
There are a lot of quality tech companies in the country which are part of the co reasons why Nigeria is referred to as the giant of Africa.
In this article, I will be talking about the best quality tech companies that are in Nigeria, which you may not know about. Do read along to discover them.
The largest economy in Africa, Nigeria is fast becoming a hub for tech companies. In 2020, Tech contributed N2.3 trillion to the country's GDP, significant growth for a country trying to diversify its economy from oil.
Top Tech Companies in Nigeria
This list includes the top tech companies in Nigeria.
NB: the list is in no specific order.
1. Andela
Andela is a pan-African company offering Engineering As A Service (EAAS) started its operations in Lagos and ever since identifies, trains, develops and connects African talents to the engineering team of global companies. Angela ranked as the 2021 overall best company to work for, while in 2021, it fell to the ninth position on the index.
2. Google
Google is a well known American company providing technological services in the world. Google has regularly featured on the best company index. According to Forbes, Google is worth billions of dollars, and its service is actively being used worldwide.
The Google Nigeria office, which Space Finish designed, is one of the best workspaces in the country. It was ranked as the 11th best company to work for in Nigeria in 2020.
3. MTN
MTN Nigeria is one of Africa's largest providers of communications services launched in 2001 connecting approximately 69 million people in communities across the country with each other and the world. MTN is committed to the growth of the economy and the progress in the IT industry.
4. Paystack
Paystack is a payment technology company solving payments for ambitious businesses in Africa. The company is ranked the 27th best company to work for in Nigeria.
Paystack makes its debut on the index. Earlier this year, the digital payment company had its largest recruitment round.
5. Microsoft
Microsoft recently launched its African Development Centre. Microsoft is ranked the 28th best company to work for in Nigeria. The company provides
6. Globacom
The company is popularly known as GLO is a leading IT firm in the telecommunication service industry founded by a Nigerian. GLO underwater cables extend to some African countries and the UK.
GLO internet service is the cheapest in Nigeria and has 4G connectivity.
7. Interswitch
Interswitch, the soon-to-be first Africa's tech unicorn, is ranked as the 37th best company to work for in Nigeria, dropping four places from last year.
8. Jumia
Jumia is an online shopping platform in Nigeria and across Africa. The company is one the foremost companies to provide e-commerce. Despite its operational challenges, the company ranked 38th best company to work for in the country.
9. Tek Experts Nigeria
Tek Experts is a leading global provider of business and IT support services. The company focuses on building long-lasting and beneficial relationships. It has ranked as the 67th best company to work for in Nigeria.
10. Opay
Opay is more than an online payment platform for Nigerians. The virtual banking platform is more than a standard bank. The company offers free transfers, access to loans etc.
Aside from this, the company gives discounts on the recharge card you purchase from the platform.
11. Oracle
Oracle is a leading provider of cloud applications and platform services. It is ranked as the 69th best company to work for in Nigeria.
12. Flutterwave
Flutterwave is a gateway system that provides the most accessible and most reliable payments solution for businesses anywhere globally. A team of ex-bankers, entrepreneurs and engineers founded the company in 2016.
Fintech Flutterwave is ranked as the 87th best company to work for in Nigeria.
13. Softcom
Softcom, the parent company of Eyowo—a mobile money service is an innovation company that exists to provide solutions to three significant human challenges: exclusion, fragmentation, and stagnation.
Softcom is ranked as the 95th best company to work for in Nigeria. The 12-year-old engineering company also has an enviable workspace, what some might refer to as one of the best designed in Nigeria.
14. Hostel.ng
Hotels.ng founded in 2016, is a hostel assistance website that helps students and travellers secure accommodation in Nigeria using advanced technology. The service of the company is now widely used by thousands of people daily,
The company started as a small company. Travellers into Nigeria can easily browse to the site and book a suitable hotel near them, without having to drive around and search for a hotel or getting stuck in a particular position.
However, their quality service has made them what they are today, and not only in Nigeria, across all African countries.
15. IBM
The company is an American-based multinational company that deals with software and hardware. IBM stands for an international business machine. The company started its operation in Nigeria and has gained massive development in the usage of computer software and hardware.
16. Airtel
Airtel Networks Limited is a leading Pan-African Telecommunications services provider with headquarters in Lagos. Airtel is driven by the vision of providing affordable and innovative mobile services to all and is supported in pursuing this vision and the company's offerings include 2G, 3G and 4G wireless voice and data services and mobile commerce.
Top Software Companies in Nigeria
Below are some of the best software It companies in Nigeria.
17. Denor Tec Computer Institute
Denor Tec Computer Institute brings ICT to your doorstep; this institute trains on all ICT programs but specialists in software development.
Other ICT programs they train on include; Hardware engineering, web design and development, Logo Design, Poster design, ICT Consultancy, ICT office setup and maintenance, Graphic design etc.
18. MSN Academy
MSN Academy is a standard ICT institute that provides innovative and cutting edge technical training for Nigerians who are very 0passionate about building a career in software development.
MSN Academy does not only train students on software development but also works on student technical skills, communication skills and presentation skills. The company get into programmes like Andela.
19. Data Megathos
Data Megathos is a software development company that is also into web design, digital marketing, social media account management, expert SEO, email marketing and bulk SMS marketing etc.
20. Codespace Technologies
CodeSpace technologies design customized mobile apps, websites, blogs and business software across all platforms
Codespace also engages in training clients on software development using the current technology tools from the basics to the advanced level.
The professional company creates mobile and PC friendly software for companies and businesses in Nigeria and beyond at moderate prices.
21. EM Software
EM Software is a software development company based in Lagos designing customized software banks. This company has been in existence for decades to solve specific problems for firms and society in general.
Read Also:
List of Drilling Companies in Nigeria
Best Agrochemical Dealers in Nigeria
Top Shipping Companies in Nigeria
Conclusion: Top Tech Companies in Nigeria
In conclusion, it is imperative to know that the importance of tech companies can't be underrated in Nigeria and other parts of the world. They help, both in the economic and digital development of a country. Do I hope you find this piece of information informative? If yes, kindly share with others.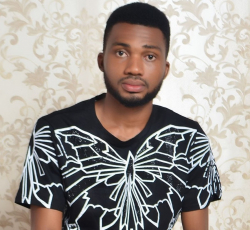 Latest posts by Benjamin Targba
(see all)