Mechanical Engineering is one of the most professional and marketable courses in the field on Engineering. In this guide, you will discover some of the top 20 Mechanical Engineering Companies in Nigeria you could consider working with as an engineer in the field.
What is Mechanical Engineering in Nigeria?
Mechanical engineering is a study that comprises all sorts of automation, fabrication, robotics, thermodynamics, manufacturing etc. The study is broad and it deals with many aspects of our lives. Studying this course requires basic knowledge of mathematics and other fundamental engineering courses like AutoCAD, further maths, engineering math, etc.
The mechanical engineer is one of the main pillars in the field of science and technology and an instrument of industrialization.
Mechanical engineers have been able to maintain a stable role in the job market despite a poor economy. Nigeria graduates thousands of engineers in different engineering fields to improve the nation's economy.
List of Top 20 Mechanical Engineering Companies in Nigeria
Below are some of the best mechanical engineering companies in Nigeria.
1. Innoson Group
Innoson group is an indigenous automobile manufacturing company to industrialize Nigeria's economy. The company produces vehicles, motorbikes, and also food plastics.
Address:
No 95 Owerri Road,
P.O. Box 1068, Umudim, Nnewi,
Anambra State
Phone:
08134449683
08030887378
Email:
sales@innosongroup.com
2. Mateng Nigeria Limited
Mateng is a renewable energy solutions provider in Nigeria. The engineering firm was established in 1996, with over 80 years of collective experience; professionals in power engineering have managed it, and the energy system industry is committed to using global best practices to deliver its projects and services.
Address:
21 Oguntona Crescent, Gbagada
Phone:
+2347038000729
3. Hapeng Integrated Services
Hapeng Integrated Services Ltd is a subsidiary to Hapeng Nigeria Ltd (registered in 2007) with a wide range of experience in Engineering, Procurement, Construction & Installation (EPCI). The company has invested in training and transfer of technical knowledge, enhancing strategic local capacity development.
Hapeng delivers engineering design solutions at every stage of the asset life cycle.
Address:
PRIMAL TEK PLAZA Block A, Suite 19, Akowonjo Roundabout, Lagos
PHONE:
08038754286, 07016977004
Email: happy.ezewele@hapengng.com
4. Ardent Energy Services Limited
Ardent Energy Services Limited (AESL) is a wholly-owned indigenous Company providing world-class and dedicated services to the Petroleum, Energy, and Marine Industry and feasibility to front end design, procurement, construction, installation, and commissioning.
Address:
Plot 8, Prince Adelowo Adedeji Street, Off Admiralty Way, Lekki, Lagos Nigeria.
Email:
aes@hyperia.com
Website:
www.ardent-energy.com
5. Ramcon Electromechanical
Ramcon Electromechanical is a progressive Mechanical and Electrical Engineering Contracting firm founded to operate as a complete Electrical, Mechanical, and Air-conditioning System Design and Installation company, increasing the need for a quality solution to the various problems confronting the Building Services, Telecommunication, and Industrial Engineering.
Address:
9 Ibadan Close Off Opebi Road, Ikeja, Lagos, Nigeria.
6. Alpha-Praxis Nigeria Ltd
Alpha-Praxis Nigeria is a Private Limited company located in Abuja, Nigeria. It is a leading provider of integrated services. It was established in 1998, providing quality engineering, procurement, information & communication technology in the country.
Address:
4th Floor, Re-Insurance Corp. Tower Plot 784A, Herbert Macaulay Way, CBD, Abuja FCT Nigeria.
Phone:
0803-785-1133
EMAIL:
info@alphapraxis.com.ng
7. Dasco Engineering Industries Nigeria Ltd
Dasco Engineering Industries Nigeria Limited manufactures precision machinery and tools, hydraulic cylinder, blade grinding, gear, and other services in plant maintenance, industrial plant coating solution, and blade grinding with its corporate
Address:
3. Akanni Doherty Street, Off Oba Akran, Ikeja, Lagos, Nigeria
Phone:
07082717183
08131363574
Email
sales@dasconigeria.com
8. Nairda
Nairda is a leading electromechanical contractor known for creative, sustainable and holistic approach which, from the outset, embraces high quality and economic operational performance in Nigeria providing high-quality MEP (Mechanical, Electrical, and Plumbing) solutions to a broad range of sectors.
Address:
12 Bobo Street, Off Gana Street, Maitama District
Abuja, Federal Capital Territory (FCT) , Nigeria
Phone:
+234 906 201 0238
+234 9 2208506
Email:
info@nairda.com
10. Slot Engineering
Slot Engineering, is a profitable public company in the area of Engineering, Procurement, Logistics, clearing and forwarding manpower Supply with enviable asset base & good management structure to satisfy the needs and expectation of all interested clients.
Address:
Eneka Road, Elimgbu, Port Harcourt, Rivers State Nigeria.
Phone:
234(0)8136916735,
+234(0)8148399877
Email:
slotengineering@sloteng.com
Website:
www.sloteng.com
11. Fembosco Engineering Limited
Fembosco Engineering Limited has 25 years of experience of delivering solutions that meet requirements and supplying quality engineering products to building projects & industries, manufacturing industries, thermal station & oil industries.
Phone:
01-2912147,
+234-8023124969,
+234-8075523805, 07082322349, 08023140632, 08023124969
Address
16B, Oshodi Apapa Expressway, Oshodi, Lagos
Email:
Fembosco@fembosco.com
legrand@fembosco.com
fembosco@yahoo.com
12. Clintonel
CLINTONEL Nigeria is a solar powered STEM Centre, it specializes in helping people transform their ideas into 3D product designs, 3D prototypes designs and building tools (moulds) for manufacturing.
The company provides training, mentoring, and equipment for young people to create different products and businesses.
Address:
7 Factory Road, Aba
Abia State, Nigeria
Phone:
+234 813 900 8074
EMAIL:
cic@clintonel.biz
Website:
www.cic.clintonel.biz
13. Hilanders Trading And Investment Company Ltd
Hilanders Trading provides services ranging from electrical power generation equipment to transmission and power distribution equipment.
Address:
25b Arufa Street Old Ojo Road By Agric Bus Stop, Ojo, Lagos Nigeria.
Phone:
0803 718 1947
0803 750 8002
Email:
hilanders1@live.com
14. Topman & Dana Services LTD
Topman & Dana Services LTD provides the best services with a generous wealth of knowledge and experienced personnel serving the Oil & Gas Industry,Construction Companies management, steel structure fabrication, civil engineering and support services.
Address:
11, Chukwumati Close, Off Chief Ogbuga Road, Off Eastern Bye-Pass, Port Harcourt, Rivers Nigeria.
Phone:
+234 (0) 81 88990001
Email:
info@topman-dana.com
Website:
https://topman-dana.com
15. Dorman Long Engineering Ltd
Dorman Long Engineering Ltd was established in 1949 to offer high-value engineering products and services (oil & gas equipment, marine structures, steel structures and others). contributing to Nigeria's industrial and infrastructure development with steel fabrication and erection services.
Address:
12/14 Agege Motor Road Idi-Oro,
Mushin,
Lagos, Nigeria.
Email:
info@dormanlongeng.com
Website:
www.dormanlongeng.com
16. Boskel
Boskel is a thermal and waste process engineering company specializing in providing solutions to industrial problems in Nigeria and globally with services in waste treatment facilities and environmental management.
Website:
www.storz-bickel.com
Survicom Services Nigeria Ltd
Survicom Services Nigeria Limited provides technical services to the Oil industry in surveying, mapping & GIS services, offshore rig and barge positioning, 3d terrestrial laser scanning & facility modeling, etc.
Address:
62, Obi-Wali / Nkpolu Road, Rumuigbo Port-Harcourt, Rivers State.
Phone:
0803 316 5711, 0802 302 9287
Email:
sales@mysurvicom.com
17. Forlyon Technologies Ltd
Forlyon Technologies Ltd is an Integrated engineering services provider with specialities in the area of technology acquisition, such as procurement, installation, commissioning, and maintenance of extra-low voltage services and fire safety installation within the nation and sub-Saharan.
Address:
Suite 65 Dansville Plaza, Beside Ap Filling Station ( now Forte Oil), Apo, Abuja, FCT.
Phone:
+2348036006016
Email:
enquiries@forlyontechnologies.com
18. Julius Berger Nigeria Plc
Berger is a top construction engineering company in Nigeria offering integrated solutions and related services. Julius Berger specializes in executing complex works that require the highest level of technical expertise and Nigeria-specific know-how.
The company has executed a lot of projects for the federal government of Nigeria.
Website:
www.julius-berger.com
19. Carlin Concept International Nigeria Limited
Carlin Concept International Nigeria Limited is an engineering services company providing electrical, mechanical, water, civil works, building and environmental services.
Address:
KM 27, Plot 1483 Airport Road, Sabo Lugbe, Abuja FCT Nigeria.
Phone:
+2348033048863
Website:
20. Boyus Engineering Nigeria Ltd
Boyus Engineering Nigeria Limited provides services in mechanical fabrication, bridge constructions and repairs, pipeline construction, process pipework and facilities, water projects and more.
Address:
14, Old Aba Road by Woji Junction, Rumuogba, Port Harcourt, Rivers State, Nigeria.
Phone:
+234 8033 048 176
+234 9029 872 602
Email:
info@boyusengineering.com
List of Top Richest Engineers in Nigeria
Mechanical engineers often find employment related to architecture, manufacturing, management, and research. They generally work in offices, although some may also engage in field work
Below are some of the richest engineers in Nigeria.
George Chukwulewa Okoroma (FNSE, FNICE, FNIHTE, MNIM, JP)
Akinsola Olusegun Faluyi
Abubakar Sani Sambo
Ahmad Salihijo Ahmad
Deji Akinwande
Bolaji Aluko
Idiat Amusu
Aderemi Aaron-Anthony Atayero
Ifedayo Akintunde
Mayen Adetiba
Read Also:
Skincare Product Manufacturing Companies in Nigeria
10 Best Electrical Companies in Nigeria
Conclusion: Mechanical Engineering Companies in Nigeria
Conclusively, mechanical engineering companies in Nigeria are responsible for the manufacture and repair of automobiles. As a profession; mechanical engineering is one of the most marketable courses in the world.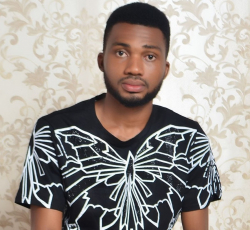 Latest posts by Benjamin Targba
(see all)