Healthy food is necessary for human survival; without food, man will cease to exist. Food processing companies in Nigeria have been at the forefront of tackling food insecurity.
The advent of technology has made it possible for food processing companies to help human beings achieve food sufficiency.
Food processing companies in Nigeria are producing processed foods using locally sourced material, providing job opportunities and financial capital to farmers in rural communities.
List of Top Food Processing Companies in Nigeria
All over the world, FMCG companies gain popularity and attention. These manufacturing and processing companies make use of available raw materials to produce finished food products.
These are the top food processing companies in Nigeria
1. Nestle Nigeria PLC
Nestle PLC is the largest food and beverages company in the world. The company has a branch in Nigeria.
Their purpose is to enhance the quality of life and contribute to a healthier future. Some of their best-known brands are Golden more, Milo, Nescafe, and Maggi.
2. Chi Limited
Chi Limited is an admired juice and snack-producing company in Nigeria. They use high-quality ingredients sourced around the world.
In addition, Their dairy beverages, drinking yogurt and evaporated milk, are under the Hollandia brand.
Their products include Hollandia yogurt, Chivita, superbite, Beefie beef roll, etc.
3. Dangote Group
Dangote is a big company in Africa. The company has ventured into many businesses, including food processing.
They produce flour, salt, sugar, and pasta, making a significant impact on Nigeria's economy.
4. UAC Foods
UAC Foods has been In Nigeria for many decades, providing processing food to millions of households.
Some of the products are Supreme ice cream, gala sausage rolls, and Funtime cake, etc
5. Beloxxi Industries Limited
Beloxxi limited is no doubt one of the favorite biscuits companies in Nigeria. The company produces high quality for the public.
6. Honeywell Group
Honeywell Group is a multinational that is most popular in the food processing industry in Nigeria. It was established in 1972, the major company products are Wheat, flowers, Noodles, and pasta.
7. Unilever Nigeria
Unilever Nigeria is a top producer of food processing in Nigeria. Producing quality products that meet world quality standards. Although the company has other business ventures.
The company's major bands are Blue Band Margarine and Lipton label tea and seasoning cubes.
8. Honeyland foods
Honeyland Foods is a fruit processing company that specializes in the production of fresh natural juices and drinks in Nigeria.
9. Cadbury
Cadbury was established in 1950. Its main product is Cadbury Bournvita which is one of the leading products in food beverages. The product contains high nutritious contents that help nourish the body
10. CWAY Group
Cway group is a food and beverage company in Nigeria. The company juice is one of the most popular on the market. They are Fruit Milk / Yogurt drinks, Plant protein drinks, and Energy drinks.
11. Rite Food Limited
The company is best known for its Bigi carbonated drink in the Nigerian market. Rite Limited also produce sausage and energy drinks
12. Envoy Oil
Envoy is a leading culinary oil, palm oil, soybeans oil, and vegetable oil-producing company in Nigeria.
Pepsico
Pepsico is the second-largest well-known food and beverage company in the world. It operates in 200 countries.
In conclusion, The company products are widely used in Nigeria.
13. Viju Limited
Viju limited is a food processing company based in Nigeria. The company manufactures milk drinks, the best known among them is Viju milk. They also produce biscuits and tomato paste.
14. Deli Foods
Deli foods have been in the food production industry for almost two decades producing biscuits for everyone to enjoy.
They produce wafers and cookies with other types of biscuits. They are subsidiaries of Tiger Brands.
15. Leventis Foods
The Leventis is a food processing company that is an associate of A.G Leventis Group, it was founded in 1999. Leventis company is known as one of the largest bakeries in Nigeria, producing high-quality baked products and snacks.
16. Dufil Prima Foods
This company's major brands are Indomie Noodles and minimie chin-chin. It started its operation in Nigeria in 1996. They produce Noodles and cooking oil.
17. Nasco Group
The company is the manufacturer of Nasco cornflakes, a household name in Nigeria. They have produced high-quality cornflakes for decades.
18. Flour Mills of Nigeria
Flour mills of Nigeria food processing company founded in 1960 employing thousands of Nigeria and impacting the national economy.
The company produces lots of products for human consumption such as Golden Penny Spaghetti, Semovita, Noodles, Sugar, Flour, etc.
19. Tito Group
Tito group has been the best yogurt production company in Nigeria. And in comparison with others; Tito yogurt is widely preferred and consumed daily.
20. Golden Royalz Paradise Concept
Golden Royalzz Paradise Concept is a Nigerian wholly Semolina and Flour manufacturing, distribution, export, and retail company. They are blazing the trail in Semolina and Flour manufacturing with top quality.
Highest Paying Food Manufacturing Companies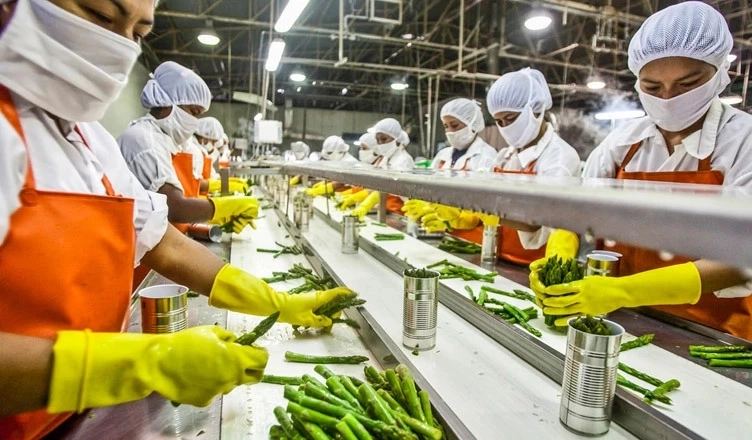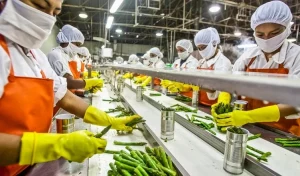 If you wish to secure a job in one of these food Manufacturing companies, below are the highest paying food manufacturing companies in Nigeria.
Flour Mills of Nigeria
United Africa Company of Nigeria (UACN)
Unilever Nigeria
Nestle
Nigerian Breweries
Dangote Group
De-United Foods Industries Limited (DUFIL)
You can reach out to us via the following Keywords;
New food products in Nigeria
top food processing companies in nigeria
names of food processing companies
food seasoning companies in nigeria
Read Also:
Top Private Companies in Nigeria
Best Agrochemical Dealers in Nigeria
Conclusion: List of Top Food Processing Companies in Nigeria
In conclusion; These food companies are indispensable in the sense that; they provide food for the consumption of society.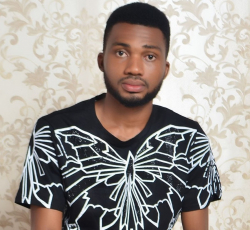 Latest posts by Benjamin Targba
(see all)