The Agro-allied companies in Nigeria in recent times have received the necessary attention due to the advent of technology which has made production more accessible.
Some agro-allied companies have stride tremendously in providing the needs of the giant of Africa (Nigeria).  They are not only thriving but impacting and also providing jobs for millions of Nigeria in the Agricultural industry.
About Agro-Allied Industries
Agro-Allied industries are industries that depend on products gotten from agriculture for their raw materials so as to operate successfully in the production of finished goods that are useful to Man.
Top Agro-Allied Companies in Nigeria
Note: The list is in no specific order of Agro-allied companies in Nigeria.
1. Stallion Group
Stallion Group is a world-class rice mill in Nigeria that aims to promote rice milling locally. The company is promoting the farming community using the latest technologies to improve local food sufficiency in Nigeria.
Aside from rice production Stallion group is known for, they are involved in sesame farming, seeds, and farming.
Africa Headquarters Address: Nigeria 270 A, Ajose Adeogun Street, Victoria Island, Lagos
Email: contact@stalliongroup.com
2. BUA Group
Abdul Samad Rabiu is the founder of BUA Group. BUA manufactures food products for Nigerian consumers. The company refines and processes sugar, rice, and flour products. BUA is best known for its effort to intensify refining locally sourced raw sugar in Nigeria. The company's refinery generates its power by converting molasses to sugar; this invention is good for the environment.
Address: Churchgate Street, Victoria Island, BUA Towers, PC 32 Lagos Nigeria
Phone: 234-1-461-0669
3. Dangote Group
Dangote Group is an influential multinational company In Nigeria. The company manufactures sugar, tomato, and, recently, the production of fertilizer and rice. The company has partnered with rice and sugarcane farmers to cultivate and grow locally in Nigeria.
Corporate Head Office: Union Marble House 1 Alfred Rewane Road, PMB 40032, Falomo Ikoyi, Lagos, Nigeria
Phone: +234 1 448 0815, +234 1 448 0816
Email: Communications@dangote.com
4. AgroMall
AgroMall has been using digital solutions to solve and optimize farming processes in rural areas across Nigeria. The Agro-allied company is enhancing farmers' financial capital and fostering interaction among other agricultural sectors to improve the value chain and also provide employment.
Address: 12b Admiralty way, Lekki, Lagos
Email: business@theagromall.com
Phone Number: 012930268
5. SeedCo Nigeria Limited
SeedCo is an Agro-allied company that specializes in seed production and distribution. They develop and market certified crop seeds, like hybrid maize seed, cottonseed, wheat, soya bean, barley, sorghum. These seeds are to improve farming input giving the opportunity to have food surplus, resulting in a high standard of living. Seed Co's hybrid seeds boost immunity, resistance to diseases, and reliable high yield performance.
Email: Seedco@seedcogroup.com
Phone: +267 7210 1087
6. Indorama Fertilizer
Indorama fertilizer is the largest fertilizer producer in Sub-Saharan Africa. The plant in Port Harcourt, Nigeria, produces fertilizer from natural gas widely used in agriculture to boost productivity.
The fertilizer that helps grow high-efficiency plant nutrients. The focus is to reduce the grain deficit in Nigeria using the latest innovation and technology. They provide high-quality fertilizer to farmers across Nigeria at affordable prices.
Address: Indorama Complex, East-West Expressway Eleme, P.M.B. 5151 Port Harcourt, Rivers State, Nigeria
Phone: +2349 0870 70001
Email: Fertsales@indorama.com.ng
7. Flour Mills of Nigeria
Flour Mills has been in the agro-allied business for more than six decades, supporting the agro value chain in Nigeria. The company produces soya beans and maize using world-class management practice for quality input.
The company is working with local farmers across the value chain to improve the lives of their customers across Nigeria. 
Communities and stockholders have benefited from the company's impact on millions of people.
Address: 1 Golden Penny Place, Wharf Road, Apapa, Lagos State, Nigeria.
Phone: +234 (705) 689-1000, +234 (705) 689-2000
Email: Info@fmnplc.com.
8. OLAM Nigeria
Olam Nigeria is one of the most extensive suppliers of agricultural communities in Nigeria, with branches across the federation. The company aims to establish sustainability to tackle the global chew supply chain crisis. They operate 75 manufacturing facilities and 14 innovation centers to enhance farming productivity.
Address: Cocoa – Olam Nigeria Ltd Plot 5&6, Abebe Village Road, Opp. FBN Regional Office Iganmu, Lagos
Email:
MailNigeria@olamnet.com
Phone: (+234) 1 905 5555
9. Farm Crowdy
Farm crowdy is the first digital agro-allied company in Nigeria to empower many Nigerian farmers in the agricultural industry. The company provides rural farmers with improved seeds, equipment, and training to enhance food productivity
Land acres are provided to farmers to enhance capacity and food security in the country. Also, the company provides farmers with a market to farm produce.
Phone: +234 706 796 3016
Email: Support@farmcrowdy.com
10. Babban Gona
Babban Gona is one of the leading agro-allied companies in Nigeria using a unique technology platform to make farming more profitable, creating employment for thousands of youth, thereby solving insecurity issues in Nigeria. The company is stimulating economic growth and also discouraging migration.
Email: Info@babbangona.com
List of Agro-Allied Products
These are the list of Agro-allied product in Nigeria
Soap production: oil seeds or crude oils 

Feed mill: grains and crops 

Tyre production: natural latex 

Sugar production: sugar cane Paper production: wood pulp 

Beverages production: Cocoa

Textile production: cotton and wool

Canned fruits production: Mango, Chew, Orange 

Oil production: oilseeds, groundnut oil.

Tobaco Industry: Tobaco leaves
Paper Industry; Pulpwood
Read Also:
Best Shipping Companies in Nigeria
Top 10 Skincare Manufacturing Companies in Nigeria
FMCG Companies in Lagos, Nigeria
Conclusion: Agro-Allied Companies In Nigeria
In conclusion; Agro-allied industries or companies in Nigeria have a direct relationship with the Agricultural products for its raw materials to process them into finished goods which can be used by Man and his animals.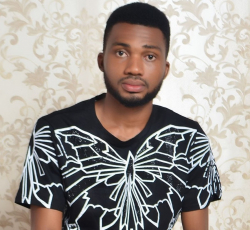 Latest posts by Benjamin Targba
(see all)