This post covers all areas such as soap/detergent and skincare manufacturing companies in Nigeria.
Soap and detergents are very important elements in our lives. Each of us takes his/her bath at least twice a day in other to refresh, look neat, and be comfortable.
Basically, we use soap for washing our bodies while detergents are used for laundry. Some of these soaps are antiseptic and help to keep our bodies safe from germs and other microorganisms that could cause us harm.
A laundryman can not cope with his business if some of these detergents are not available. The laundry business is dead if these detergents are not available.
There are many of these soap and skincare companies that offer different products, we have different soap brands in Nigeria. However, the rate at which people demand these products never seems to decrease.
Having discussed FMCG companies in Nigeria, I have compiled a list of manufacturing companies in Nigeria that specializes in the manufacture and distribution of different brands of soap and detergents.
Soap/Detergent & Skincare Manufacturing Companies in Nigeria
If you are searching for the best manufacturing companies in Lagos and Nigeria. you should consider some of these companies
1. Procter And Gamble Nigeria Limited
Procter and Gamble (PG) is a manufacturing company that specializes in the production of soaps and detergents for commercial use. In addition, they also manufacture products such as sanitary pads.
The company was founded in 1992 and is located in Ibadan, Oyo State.
2. Expand Global Industries Limited
Your favourite Nittol soap and detergent is a product of Expand Global Industries Limited. Furthermore, the company is one of the largest manufacturing companies in Nigeria with about 70 employees across and 483 sub-companies in all of its locations.
Expand global industries' main headquarters is in Ibadan, Oyo State.
3. Daraju Industries Limited
Daraju Industries Limited is your number provider of personal care products that are intended to make life a little better every day. In addition, the company also produces other products like fabric, home, oral, body, and baby care products.
The company is located in Lagos, Nigeria
4. Givanas Industry Limited
Gavanas industry is a company that produces top products like soap and detergents as well as other cosmetics. In addition, they also produce a wide range of top-quality soaps suited for the very diverse needs of the consumer market.
Givanas Industry company is located in Lagos, Nigeria
5. Longrich Products
Longrich is a manufacturing company which is present in over a hundred countries around the world. It is a multi-level marketing company that produces a wide range variety of products such as toothpaste, body creams, soaps, and detergent as well as skincare bathing products.
In addition, the company also makes it possible for its distributors to earn a commission each time they refer someone to purchase any of its products.
6. Missy Naturals
Missy Naturals is a Nigerian-based organic skincare and haircare production company. They are specialized in creating skincare products, soap, and detergent for washing that will offer solutions to common skin problems.
Missy Naturals is Located in Uyo, Akwa Ibom State Nigeria.
7. Infinity Pharm
Infinity Pharm is a brand product that manufactures various skincare and hair care products such as sunscreen creams for the face, Facial Masks, Acne Treatment Creams and soaps, Baby shampoo and oil, Scrubs, and Cleansers. Furthermore, they are also producers of moisturizing creams, whitening creams, hair shampoo, conditioners, oil, gel, shower gel, and body lotion.
8. Beauty Base Limited
Beauty Base Limited is a company that manufactures products like soap and detergents. The company is a very big company and they have branches across Nigeria.
In addition, they are producers of other products like liquid detergents for washing.
The company is located in  Aba.
9. Saso Industries
Saso Industries is a large production company that deals majorly in the production of beauty, toilet and laundry soaps, detergent, liquid soaps, and petroleum jelly (Vaseline).
The company location is at Apapa-Oshodi Express Way, Coker, Lagos.
10. Evans Industries Limited
Evans is a soap-making company in Nigeria that produces a wide range variety of soaps and detergents. They are best in producing medicated soaps for bathing as well as body lotions.
Evans is the master manufacturer of Eva soap which is widely used in Nigeria for women who must look and stay beautiful. Eva Complexion Care Soap provides you with all the nutritional care for your skin to stay healthy.
The company is located in Ikeja, Lagos, Nigeria.
Read Also:
All Shipping Companies in Nigeria
Conclusion: Manufacturing Companies in Nigeria
The list of these Soap/detergent and skin care products Manufacturing companies in Nigeria is endless. However, we have compiled just a few of them that offer the best products in Nigeria.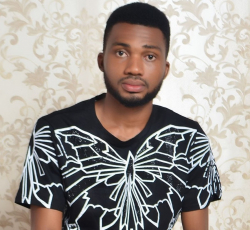 Latest posts by Benjamin Targba
(see all)