It's no longer necessary to endure the lengthy process of waiting in line at the "NEPA" office in order to pay or renew an electricity bill. However, the story today is different. You will get step-by-step instructions on how to recharge a prepaid electricity meter online from your bank account while seated at home.
In the past, paying your electricity bills required you to go in person to the nearest bank or the electricity distribution business.
Things improved a little bit because it is now possible to effectively replenish electricity units from one's bank app without physically going to the bank.
If you've been wondering how to reload a prepaid electricity meter using your bank account online, this will satisfy your curiosity.
How To Recharge Prepaid Electricity Meter From Your Bank Account

You never know when the electricity you paid for will expire. When travelling to a power distribution office to recharge, you could occasionally even get caught in traffic.
However, since you have access to the internet, you may easily complete tasks and choose from a variety of approaches.
Before refilling your prepaid meter, keep in mind that both your meter number and the name of the power distribution business are required.
Let's now look at how to recharge prepaid meters in Nigeria using your bank account.
How to Recharge Prepaid Meter Using Your Mobile Banking Apps
The first technique, which can be carried out using the BuyPower.ng official website, is actually one of the simplest. You can use your bank apps to recharge prepaid meters online in this manner.
Let's imagine you use a mobile banking app from a bank like UBA, GTBank, Access Bank, First Bank, Zenith Bank, Union Bank, Unity Bank, FCMB, Polaris Bank, or another.
Here's how to use them. You can easily use their mobile app to recharge prepaid meters online.
Here are the steps to take, depending on whether you're using the Android or iOS version of the bank's mobile app:
Launch your mobile banking app once it has been downloaded and installed.
The following action is to visit Pay Bills or Pay Bills.
Click on Utilities to specify the sort of bill you want to pay.
Afterwards, choose the Biller you want to pay (Your Electricity Distribution Company).
Submit your meter number.
Choose a plan (prepaid or postpaid).
After that, you must input the quantity you wish to purchase from your bank.
You'll then need to wait for the payments to process while entering your Transaction Pin.
Once completed, your token should arrive via SMS or email at the address you provided when registering.
That's it! Now that you don't need to visit the NEPA office, you may enjoy your new meter.
How To Recharge Your Prepaid Meter Token Through Digital Apps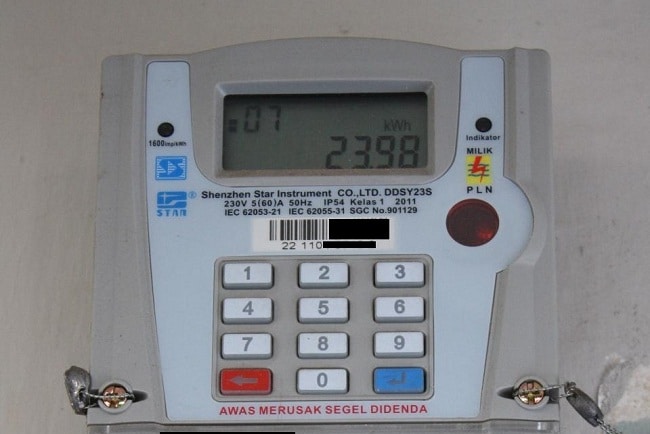 Today, a lot of physical activities are quite simple for us thanks to the internet. Most of the time, all we need is our smartphone to complete tasks without stress. Recharging or renewing electricity tokens for prepaid meters used to be a stressful process.
Now that you can quickly replenish your prepaid meter without leaving your home, everything has changed. You can pay your power bills in a number of ways, one of which is by using a digital banking app.
1. QuickTeller
Quickteller makes paying your electricity bill as simple as ABC, and you may use your phone to complete the transaction.
However, the majority of customers who use cybercafés to make Quickteller Payments wind up incurring additional fees. I'll demonstrate how to use a phone or laptop to pay for your prepaid meter on Quickteller today.
Quickteller is a reliable platform for consumer services that allow for easy bill payment, funds transfer, and airtime recharging.
You can recharge your prepaid meter with QuickTeller by following these procedures:
Visit Quickteller.com
Enter BEDC in the "Find a Biller" search box by clicking on it.
Look for the Prepaid Payments from the Electricity Distribution Company.
Type your email address or mobile number in
Enter the Meter Number and press "Continue Edit" to enter the Recharge Amount.
Enter your card information.
Click on PAY
Enter the OTP that was emailed to you to continue.
You will receive your Electricity Distribution Company Token.
All Done!
That is all there is to know about using the Quickteller platform to pay your electricity bills online. I hope this was useful.
2. BuyPower
For purchasing pre-paid power meter tokens online in Nigeria, BuyPower is a fairly well-known website. When you want to recharge through them, they provide a variety of payment options.
The instructions listed below will show you how to reload your prepaid meter online while using BuyPower:
The first thing you should do is use your computer or smartphone to access the website www.buypower.ng.
You must enter your phone number in the box labelled "Enter Your Phone Number To Begin" when the website has fully loaded. After that, press the Buy Electricity button.
You must complete the form that is displayed on the new page.
Enter the necessary details, including your meter number, the distributor's name, your complete name, your email address, your phone number, and the number of units you wish to purchase.
Next, select continue to get to the payment page.
You have the option to pay on the payment page via a bank transfer, USSD code, or debit card.
You must validate the OTP code supplied to the phone number associated with your bank account in order to make debit card payments.
After that, simply wait a short while for your token to be delivered to your registered phone number or email address. That's one of the simplest ways to reload your Nigerian prepaid power meter online!
3. iRecharge
You can use iRecharge as a supplementary online recharging option for your prepaid power meter. It's one of the safest websites for paying bills that you may utilize. Moreover, they sell airtime and internet data.
Here's how to use the iRecharge website on your computer or smartphone to purchase pre-paid electricity online:
Check out irecharge.ng.
Enter your phone number after clicking on Electricity.
You'll need to input your phone number, meter number, meter type, state, email address, and amount after that.
Enter the details, then select Confirm.
You will be taken to the payment page where you can choose your chosen method of payment and continue to the page where your receipt will be generated.
Your token will be delivered to your phone number or email address as soon as your receipt has been generated
Read Also: How to delete Opay Account
Final Thoughts: How to Recharge a Prepaid Meter from Bank Account
Many physical activities have become much simpler for us in modern times thanks to technology. Most of the time, all we need is our smartphone to complete tasks without stress.
Recharging or renewing electricity tokens for prepaid meters used to be a stressful process. Now that you can quickly replenish your prepaid meter without leaving your home, everything has changed.
You have a few options for paying your electricity bills, like using digital banking apps or electricity bill payment apps.
This article described the procedures you can follow to replenish your prepaid electricity meter using your bank account. They relieve your stress and are quite dependable.
Please feel free to ask any questions you may have in the comments section below.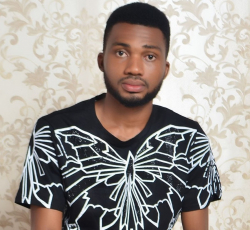 Latest posts by Benjamin Targba
(see all)