In this guide, you will discover how to delete your Opay account and have to resolve all issues regarding Opay.
Opay provides a wide range of services, including banking, investing, and savings. You can use any of Opay's services if you have an account with them.
Do you wish to remove your Opay account for whatever reason you may have in mind? There is then a process you can follow to complete it.
You should be aware that once you remove your Opay account, it cannot be recovered.
I'll cover all you need to know about deactivating and removing your Opay account in this article, along with other topics.
After you read this article, don't forget to leave us a comment and share it with your friends so they can learn how to deactivate their Opay accounts. So let's get started.
What is Opay?
Opay is an online mobile transaction platform owned by Opera software, the owners of the Opera mini web browser. Opay was developed with the goal of simplifying the process of sending and receiving payments. The app is already available in South Africa and Kenya.
OPay is a smartphone app that uses a wallet to transmit money and pay bills in Kenya and Nigeria. This means that you can transfer and request money using the web platform: To give or request money for free, select a contact from your contact list or enter a phone number. You will have several alternatives for financing: It is quite simple to fund your wallet.
How to Delete Opay Account
Do you want to remove or even deactivate your Opay account because you're tired of using it? If the aforementioned applies to you, don't worry; you've come to the proper place to find out how to cancel (shut), or even deactivate, your account.
The company's email spamming is only one of the many reasons you might want to deactivate your Opay account. You must adhere to the guidelines listed below in order to delete your Opay account.
1. Open the email account you registered for your Opay account. Verify that the email address is the same.
2. After that, you must write an email explicitly requesting that your Opay account be cancelled, deleted, or deactivated.
3. Specify your intention in the subject line of your email, for example, "Request to delete Opay account."
4. Next, write an email and address it to support@opay.team.
5. Send them an email asking them to erase all of your information associated with them, including your account, from their database.
6. After receiving your email, Opay will handle your request and close your account.
All done! Your Opay account will now be deleted. You might decide to re-register on the platform as well.
Note that the only way to delete your account is to write the firm an email asking them to remove it from their database.
Questions and Answers Regarding Deleting an Opay Account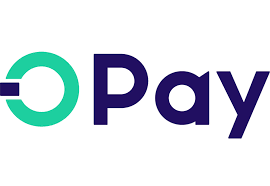 Below are some FAQs and respective answers to deleting the Opay account
How Can BVN Be Deleted From an Opay Account?
Your Opay App personal information is verified using your BVN. If you want to know how to erase BVN from the Opay Account because you feel uneasy.
Although there is no ability to edit or erase BVN in Opay, you can ask for the deletion of your Opay Account rather than your BVN.
How Do I Deactivate my OPay Account?
You only need to remove the app from your device to erase your OPay account. Your account will be automatically deactivated as a result.
You can ask for help from OPay customer service if you run into any difficulties deleting the app.
What Will Happen to My Data if I Delete My OPay Account?
Your data will be completely erased after you delete your OPay account. This includes any personal data you have saved in the app, such as your account balance, transaction history, and other data.
Can I Open a New OPay Account After Deleting My Current One?
Yes, if you'd like, you can delete your OPay account and open a brand-new one. However, you will have to start over and enter your personal data again.
How Can an Opay Account be Deleted Without Using Email?
Opay accounts cannot be deleted without an email, that is a fact. Before the account may be deactivated, the authentication and verification processes require the email. 
Verifying that the request is being made on behalf of the authorized user will be helpful.
Can I Still Remove my OPay Account Even Though I Forgot My Password?
You can ask OPay customer service for help deactivating your account if you've lost your password.
Can I Delete My OPay Account if I have Pending Balance?

Yes, you are able to delete your OPay account regardless of the sum on your account. Any money still in your account, however, will be lost and you won't be able to get it back.
How to Change my Opay Account Number
Many people are apparently searching for " I lost my Opay number". It's quite easy to update your Opay account or phone number. However, there is stuff you need to do before getting your Opay account number modified.
Users of Opay are not permitted to change their Opay account numbers; instead, they must follow the appropriate legal procedures.
You must present the necessary paperwork. Once you have the three documents needed—a police report, a valid ID card, and an affidavit—assemble them.
Use your phone to take a picture of them because you'll be emailing them to them. Now Send the documents you've just snapped with the subject "CHANGE PHONE NUMBER" to antifraud@opay-inc.com via email.
Within three days, you may be sure they will respond to your message.
How to Change Your Opay Account Name
How can I update my Opay account with a new name? The solution is right here, therefore you've come to the proper place. Logging into your app is the first thing to do.
The Account details page can then be accessed by clicking on the avatar on the home page (or Me page).
Then, enter the Edit account by clicking the edit button in the upper right corner. Save after making name changes.
Read Also:
Address of PalmPay Offices in Nigeria
How To Reload Prepaid Meter With Bank
Conclusion: How to Delete Opay Account
You should now be able to remove your Opay account after reading this post. Just make sure it's precisely what you want because once it starts, there's no turning back.
You can always open a new account, but you won't be able to use your old email address; you'll need a whole new one.
I appreciate you reading my post on deleting an Opay account. I hope I was able to assist you with this specific issue.
The comments area is available for use if you have any additional queries or if you wish to add anything. Don't forget to tell your Opay friends so they can learn how to remove their accounts.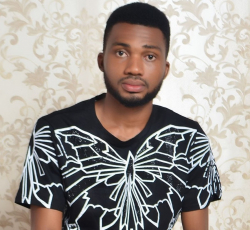 Latest posts by Benjamin Targba
(see all)