Are you looking forward to starting a recharge card printing business in Nigeria but don't really understand or know where to get Recharge card printing dealers in Nigeria? In this article, we will list out some of the Top recharge card printing dealers in Nigeria.
The recharge card printing business is a trending business just like the POS business which has taken over every nook and cranny in Nigeria.
The statistical report revealed that Nigerians spend N300 billion on recharge cards and data subscriptions yearly which makes the recharge card business a target for many.
If you are looking to join this line of business, you will need a good dealer to buy bulk recharge cards and pins.
Even though some have claimed that the recharge card printing business is no longer profitable in Nigeria others are still making huge profits in this Business.
In this post, we have listed the major recharge card dealers in Nigeria as well as the process involved in setting up the dealership business.
Before we proceed let us understand the three processes of the dealership
1. Recharge Card Mega Dealers
The mega dealers are recognized big recharge card merchants that buy the cards and pins in large quantities or bulk. They transact hand-to-hand with the major mobile operators in Nigeria eg GLO, MTN, Etisalat, Airtel Etc.
These mega dealers are the ones charged with the responsibility of selling and distributing card pins to wholesalers (Middle Men)
To become a Mega dealer in Nigeria, you need a capital of about 10 to 15 million to invest in the business.
2. Recharge Card Wholesalers
The Recharge Card wholesalers are the ones who buy directly from Recharge Card Mega Dealers at a
discount price and they, in turn, sell to the retailers.
Statistics show that recharge card wholesalers make between ₦5,000 to ₦15,000 daily.
3. Recharge Card Retailers
Retailers are recharge card dealers that buy from wholesalers at cheaper and reduced prices and sell to normal users otherwise known as the final consumers.
Those people who sell recharge cards in motor parks, streets, and shops are the ones who fall under the retailer's category.
It is estimated that retailers and they make between ₦1,000 to ₦35,000 daily
Recharge Card Dealers in Nigeria
having understood the major divisions in the marketing and distribution of recharge card pins, below is a list of recharge card dealers in Nigeria.
1. Rechargecardprinting

The Rechargecardprinting company offers one of the best printing software for recharge cards called NetDivo.
The NetDivo software comes in 2 versions, desktop and mobile. With just a one-time payment of ₦9,500, you will gain lifetime access to one of the software versions.
Once you have paid and gotten access to the software, you will automatically be connected to E-pin dealers that will be available to distribute Epins for you 24/7.
For further assistance with NetDivo Software, WhatsApp me


2. Love World Limited
Office Address: 23, Ikom, Four Corners, Ikom, Cross River.
3. Royal Communication
Limited Office Address: 105, Igoli Ogoja, Igoli, Ogoja, Cross River.
4. Tobek Communications
Office Address: 17, Giwa Street, Trade Fair Complex, Amuwo Odofin, Lagos.
5. OneLink Telekoms
Office Address: 18, Mureni Street, Isolo, Oshodi Isolo, Lagos.
6. Recharge Cards Online
Office Address: 35, Okeowo-Somorin Street, Ifako, Kosofe, Lagos.
7. Murphy Communication
Office Address: Shop 1, Muu Road, Ijagbo, Offa, Kwara.
8. Murphy Telecom
Office Address: Sango Eleyele Expressway Barack BusStop Sango Ido Oyo.
9. Tx Nigeria Ltd
Office Address: Owena Ijesha Road Erinmo Ori Ade Osun.
10. Richvision Limited
Office Address: 26A, Adesina Street, Awolowo Way, Ikeja, Lagos.
11. Tessytop Productions
Office Address: 4, ASSBIFI Street, Alausa, Ikeja, Lagos.
12. Card Printing Industry
Office Address: Obele Street Amassoma Southern Ijaw Bayelsa.
13. Easy and Quiet Limited
Office Address: 22, Fadahunsi Street, Ijesha Road, Surulere, Lagos.
14. Heritage Fund
Office Address: 3, Ibiono Street, Chamley, Calabar South, Cross River.
15. Boluwasayo Ventures
Office Address: 19, Giwa Inilu Street, Ikotun, Alimosho, Lagos.
16. Sajoetech International Enterprises
Office Address: 8, Amoriwako Street, Arigbajo, Ewekoro, Ogun.
17. Recharge Me Africa
Office Address: 18, Entienomuen Street, Off Children Medical, Benin City, Benin, Edo.
18. Macson Mobile
Office Address: 25, Saji Ayangade Street, Anthony Village, Kosofe, Lagos.
19. ET And T Communications
Office Address: 21, Afaha Ugha Road, Eket Oron Road Eket, Eket, Akwa Ibom.
20. AMB Communication Center
Office Address: 1, Bakine Tasha, Jbkjb, Babura, Jigawa.
21. VM Technologies Limited
Office Address: 503, Busy Mart Plaza Jabi District, Obafemi Awolowo Way, Jabi, Abuja.
How To Start A Recharge Card Dealership in Nigeria
Would you like to venture into the recharge card dealership and printing business in Nigeria but lack the technical and business know-how?
Before venturing into this business first and foremost consider the category which you wish to operate under I have listed the categories as follows;
Mega Dealer
Wholesale
Retailer
If your choice is to become a mega dealer, you will be working hand-in-hand with major GSM service providers. And your target customers will be wholesalers.
For this type of dealership, competition is low but it is capital intensive as I mentioned earlier you need about 10 to 15 million to run the mega dealership business successfully.
If you decide to operate as a wholesaler, you will be buying from the mega dealer, in addition, you will be responsible for printing and distributing the cards to retailers, this is more efficient but more competitive.
As a retailer, your business is to buy generated pins, then print them out and sell them to the general market.
Requirements
As a wholesaler or retailer, there are some Basic requirements you must have to have a seamless business
Laptop: Having your laptop is essential, however, if you are not fortunate enough to acquire a laptop you can use a cybercafe or a business centre around you if you are serious about succeeding in business, then you should have a laptop for this business
Software: Download and install the software on your laptop, it could be the Mega, wholesale or retail software depending on the category you choose to operate under
Printer: Don't tell me you are not aware you need a printer for this business when it's obvious you will be doing printing work. So for convenience, you must buy your printer. If you can't afford one now, you can use a business centre near you but it is cheaper to buy yours in the long run
Paper: You will need an A3 or A4 paper to print your recharge card pins.
Software: You will need the software to de-encrypt the encrypted pin sent to you so that you can print it out.
There are other options when it comes to printing your recharge cards as a dealer.
These include;
The online printing option where you print your pins online
POS machine printing variant where you print the pins on-demand via POS
E-PIN manager option
As a retailer, If you start with ₦400,000. You can start by buying stock worth ₦340,000.
Best App for Printing Recharge Card
If you are looking for the best App for printing recharge cards kindly check on PlayStore. though I would recommend you contact the company directly as most of these Apps on the Play Store are not trusted and unofficial
How to Print a Recharge Card on a Phone
If you want to print recharge cards on your phone you can do that by accessing this NetDivo software
Once you have paid for the software and gotten access, buy epis from the dealers and upload it into the software.
The portal will convert it to airtime voucher format which you can sell to customers, after which you can save it to your phone, transfer it to a computer connected to a printer and print it out.
You can also connect a printer to your mobile phone using an OTG cable or Wi-Fi and print out the airtime vouchers.
Read Also:
DSTV Explora packages and prices in Nigeria
Cost of vehicle registration in Lagos
Conclusion: Recharge Card Printing Dealers in Nigeria

Having gone through this post on recharge card printing dealers in Nigeria, do you find it insightful?
If you are looking forward to starting a recharge card dealership business we believe this post helped explain the processes involved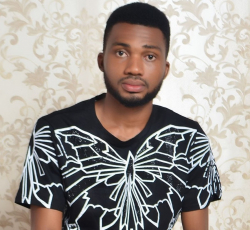 Latest posts by Benjamin Targba
(see all)