Your NYSC first monthly allowance is the most vital allowance as a Corp Member and what you do with it determines how much you will be spending later on during your whole service.
To assist these youths, the federal government pay each and every corp member (CM) allowance.
In addition to the federal government allowance to serving corp members, the state government and some private firms also give some stipends to corp members working with them.
NYSC Allowance
Before receiving your first NYSC monthly allowance (33k); there are other allowances you are entitled to while in the NYSC orientation camp.
Below is the breakdown of these allowances;
1. Orientation Camp Allowance
This is the first-ever allowance you could get as a Corp member. The payment begins after day three in the orientation camp and extends further.
To claim this allowance, Corp members are required to present a school identity card and NYSC state code tag. The money is paid in cash.
2. Bicycle Allowance
This money is given to Corp members immediately after the orientation camp exercise as a transport fare to the place of primary assignment (PPA).
Payment of bicycle allowance begins from day 12 in camp and extends further. Corp members can claim this stipend by presenting their school identity card and NYSC state code tag.
For potential corp members kindly note that your School ID card is one of the essentials for NYSC orientation camp
3. Monthly Allowance
The federal government now pays 33k as a monthly allowance to all serving corp members. This money is paid directly to your bank NYSC account starting on the 18th day in the orientation camp.
This is also the money you will be paid subsequently by the federal government throughout your service year. In addition, the last monthly allowance is paid on the 11th month; It consists of the regular allowance and an extra ₦1,400; which is a transport allowance to go back home after your 1-year service.
4. PPA Allowance
PPA simply means; Place of Primary Assignment, it is the final place where you are posted to continue within the remaining 11 months of NYSC service.
During PPA posting; some corpers will be posted to primary schools and secondary schools, few will be posted to the state capital and other places.
The PPA allowance is an additional monthly allowance paid to you by the state government in your PPA but it is so unfortunate not all state governments pay this allowance.
Whereas, a good number of states pay corp members very well and they are one of the best states to serve during your NYSC program.
Nevertheless, your PPA allowance depends on where you are posted, for example; those working in cities will be paid higher than those posted in villages.
And again, there is no way you will expect someone teaching in a primary or even secondary school to have the same PPA allowance as someone working in engineering companies or other big companies in Nigeria.
The same thing applies to those serving in the Medical fields, for example, the Lagos state government pay Corp members serving in hospitals up to ₦25,000 which is higher than the normal allowance in other sectors.
It will interest you to know that Lagos state is the highest Paying NYSC state in Nigeria. It is evident that is one of the reasons why Corp Members always strive to get Lagos State Posting.
Having understood all NYSC allowances, let me teach you the best way to make good use of your first NYSC Allowance.
Killer Ways To Use Your NYSC First Monthly Allowance
Your NYSC first allowance is the 33k the Federal government will pay you starting from the 18th day in Camp.  This allowance is meant to sustain you for the remaining 4 weeks having moved to your PPA.
It is important to make the best use of your NYSC first allowance so that you won't be stranded or end up with regrets.
1. Focus Less On Saving But Don't Overspend
This is shocking right?, how on earth will I tell you to focus less on saving. Well, here is why; you are posted in a state you have never been to before. Obviously, you will be meeting a lot of new people and you will also need to secure accommodation, buy foodstuffs, and other essentials you might need to have a seamless NYSC program in your PPA.
Although, for those who may be posted to teach in schools, the schools might give them free accommodation.
Technically, for most people, the NYSC first monthly allowance will not be enough to carry them while to some who know how to economize; it will just be enough for them to settle down and look out for what will happen next.
2. Buy Your Essentials
After you have secured your accommodation, you can use your NYSC first monthly allowance to get all the foodstuffs you need together with other essentials in other to stay and serve your fatherland comfortably.
3. Familiarize Yourself With The Environment
You have to familiarize yourself with the environment by moving around and doing minor things that may cost you just a token.
Secondly, you also need to understand the culture and tradition of the people you are surrounded with. And again you have to know how to locate your state government secretariate, markets and other important areas within you.
This may sound off point to the topic of this article but here is the gist; when you understand your environment, you will know errands that are trekkable and those you can go by car or by bike.
This will save you stress and extra spending in further months to come.
As a new person in that community, mostly bike men might want to use your head and overcharge you.
Don't forget to ask intelligent questions and make friends during this process.
4. You Can Still Save!!
Even though saving is not so mandatory in your first month considering that there are still 11 months to come. However, it shouldn't stop you from saving if you know you can be able to save.
I clearly understand that some people come from rich backgrounds while others from poor backgrounds and so; those from rich homes will have enough money given to them by their parents to secure accommodation and live comfortably.
If you are in this category, your NYSC first monthly allowance might actually be the money you are looking forward to saving.
But whatever happens in the first month you should ensure by the end of your service year you have saved a lot of money capable of landing you a mini business that will sustain you after your 1-year service.
NYSC Allowance Q & A
Below are some common questions people often search regarding NYSC allowance and possible answers to them;
How Many Months Does NYSC Pay Corpers?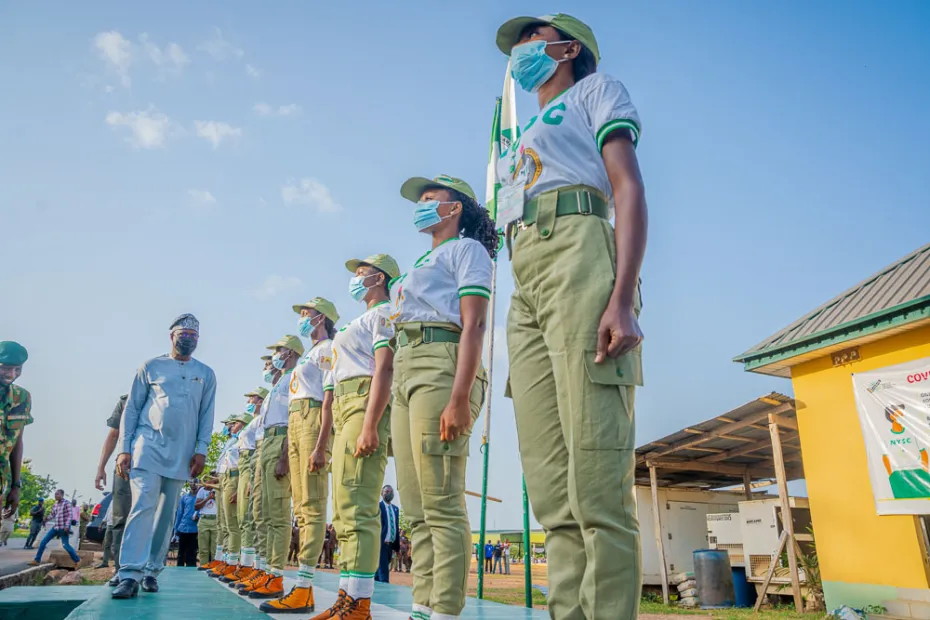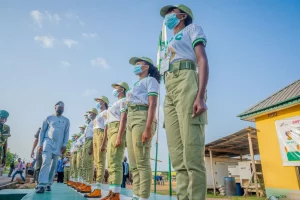 NYSC (Federal Government) Pays Corpers for 12 months the first-month payment comes when you are still in Camp while the remaining 11 months are paid when you are out to your PPA.
Does NYSC Pay Double Allowance At The End Of service?
No. If you receive double payment during your service year just know that someone else's monthly allowance was paid to you. Kindly report the situation to your nearest secretariate and don't act smart because NYSC will find and punish you accordingly.
How Much is NYSC Bicycle Allowance?
NYSC Bicycle Allowance is ₦1,400
Nysc Relocation and Allowance
If you have carried out NYSC relocation kindly visit the new secretariate in your PPA to open a new NYSC bank account for you, in that way you can claim back your monthly allowance again.
Application For Unpaid NYSC Allowance
If you have issues with Unpaid allowance, kindly visit your nearest secretariate. You will be required to write an official letter of unpaid allowance with the title; "Request letter for allowance"
Conclusion: NYSC First Monthly Allowance
In conclusion, What you do with your NYSC first monthly allowance influences what happens during the remaining 11 months of your service.
I hope this guide has provided you with killer ways to use your First monthly allowance at the optimum.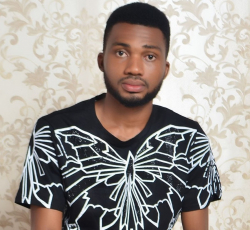 Latest posts by Benjamin Targba
(see all)