As a sequel to the ever-increasing bill individuals who use black meter pay, people have resulted in getting prepaid meter mostly called PPM. However, we must be aware that almost everything has merits and demerits as only the former or the latter can be much more than the other.
With MOJEC PPM being one of the topmost metering companies, let's then examine the article "MOJEC Prepaid Meter Problems". Happy reading!
MOJEC, a metering company, has over the years found its way to the top as it has surprisingly from smart card type to STS pre-payment type.
It has been in existence for over 20 years. With the nature of its products, Mojec meters are designed in such a way that it incurs low or no alteration from customers. It is mostly used by Nigerian electricity Discos.
As with other meters in Nigeria, the MOJEC prepaid meter can be affected by faults and problems sometimes which in turn can hamper its functionality.
As explained earlier, the prepaid meter has been designed in a way that it can less be tampered with by customers.
To aid this, the meter comes with a manual that contains helpful information on the use and operation of the meter.
If however, you don't have access to it any longer, below are some issues you can face with MOJEC meters and their solutions.
Mojec Prepaid Meter Problems
It will be so fascinating to know that with MOJEC prepaid meters, you will only get charged for what you use. As interesting as that may sound, some errors are inevitable with the MOJEC PPM. Most of these errors will actually be eradicated when the right processes are duly followed.
1. MOJEC Prepaid Meter Error Codes
Below are some of the errors you might encounter on your prepaid meter:
Error 6: This simply means you are either using the wrong key or that the meter has stopped working. To solve this, contact MOJEC customer care.
Error 1: This means that the meter RAM is having issues.
Error 2: Connotes EEPROM failure. Being a technical issue, you are advised to contact the constituted authorities for assistance.
Error 3: Power supply diode failure
REJECTED/Error 10: This means the wrong meter number
Error 12: This means a key pass error.
Read Also: How To Get a Birth Certificate Online in Nigeria
2. MOJEC Prepaid Meter Tamper Mode Problem
A meter is said to be in a tamper mode when such a meter is unable to supply power, current or voltage due to some specified reasons.
The only valid and simple way of detecting this is when your meter can not supply power to the building/premises.
This is one of the commonest issues with MOJEC prepaid meters. According to experts, there are diverse kinds of situations responsible for meter tamper mode such as:
Sparks from wrong connection;
Poor electrical wiring;
Open meter cover;
Unauthorized interference with the meter.
3. MOJEC Prepaid Meter Alarm Problem
The beeping sound of the MOJEC prepaid meter has projected itself as a problem to many users as they seem not convenient with the sound.
However, to solve this, dial 042 on your meter and press the enter/green/blue key, the beeping sound will seize.
AEDC MOJEC Meter Codes
The codes below are not error codes, they are only used on the Customer Interface Unit (CIU) to send commands and instructions to the meter so as to get info.
009
Credit Balance
040
Credit amount
070
Current date
100
meter number
048
Emergency credit
200
Previously charged date
202
Previously charged credit
032
Total charging amount
045
Disable audio alarm
201
Previous charged time
203
Previously charged token
How To Reset MOJEC Prepaid Meters
It can be frustrating to try all means and yet not work. If after trying all you could, it seems not working, you can then reset your meter following the steps below.
Press 990, then enter;
Press 0000, then enter, the response 'Good' should display;
Press 999, then enter. You should see 'reset';
Remove the plug under the CIU, and plug again;
Load token again, by then, all issues should be settled.
Loading MOJEC Prepaid Meter
Credit units are purchased and typed on the meter's customer interface screen. As you use your electricity, your credit balance keeps reducing daily until it's finally exhausted.
However, if you have a credit token and want to top up, type in all 20 digits and press 'enter'. Your meter will display accepted/successful, then you can start enjoying your electricity till it finishes.
If you get any response aside from being successful, then go through the meter problems and solutions above and get it fixed in a jiffy depending on the category of the error encountered.
MOJEC Customer Care Contact
Problems seem surmountable when you have someone to narrate such problems to. Having full knowledge that most of the problems can be resolved by MOJEC customer care, below are ways of making contact.
Lagos Office
244/246 Apapa Oshodi Expressway, Lagos, Nigeria.
Tel: 014537736, 08174589132
Abuja Office
Plot 1335 Close Alexandra Cresent Off Mallam Aminu, Kano Cresent, Zone A7 Wuse 11, Abuja, FCT
Tel: 08174589132, 014538015
Read Also: Address of Airtel office in Abuja
Conclusion: Mojec Prepaid Meter Problems And Solutions 
Having issues with your prepaid meter seems almost impossible these days as the problems are a result of specified reasons which are directly or indirectly unavoidable.
However, with the help of this article, we hope most if not all of the PPM can be tackled rightly.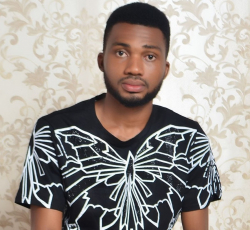 Latest posts by Benjamin Targba
(see all)