Are you an MBA spirant and looking for some of the best MBA schools in Nigeria?
There are many MBA programs offered in Nigeria, therefore it is crucial for each candidate to carefully consider their options and select the program they want to attend.
The MBA school you choose must provide a top-notch education, a solid reputation, fantastic employment prospects, an extensive alumni network, top-notch faculty, etc. These will enable you to pursue a fulfilling profession and the greatest educational experience possible.
The list of MBA programs in Nigeria is endless. However, we made an effort to limit the category to the better and more well-known MBA programs.
The degree of differentiation between the colleges and the clusters drastically lessens as you move down the list from top to bottom.
Below are some of the best and top-rated MBA schools in Nigeria and the entry requirement
Best MBA Schools in Nigeria 2023
Are you interested in obtaining an MBA from one of Nigeria's top business schools? You can acquire your Master of Business Administration (MBA) in Nigeria by attending one of several reputable business institutions.
1. Lagos Business School
Lagos Business School (LBS) is the graduate business school of Pan-Atlantic University. LBS provides management-related academic programs, executive programs, and short-focused programmes that have been recognized as some of the best in Africa.
The institution opened its doors in 1991. It has worked together on initiatives to create ethical business leaders for Africa and the rest of the globe with other business schools in Africa and throughout the world.
LBS is unquestionably among the top business institutions in Nigeria for MBA programs.
2. The Executive Business School
The Executive Business School (EBS) was established to take advantage of the high and rising demand for academic programs leading to British degrees.
Among Africa's biggest independent business schools is EBS. Its objective is to give a small selection of academic and professional programs relating to law and business that are in great demand but aren't widely available in Nigeria.
To carry out its objective, the school maintains articulation agreements with major British Universities. The operating model is that EBS provides a portion of the academic award in Lagos while students finish their studies with a British University that is affiliated with it with advanced status.
3. The University of Lagos MBA School
The University of Lagos is another institution that currently provides one of Nigeria's top MBA programs. The best MBA program in Nigeria is offered by UNILAG, one of the top universities with the most successful entrepreneurs among its alumni.
The institution was established in 1962 and has three campuses in Lagos, the country of Nigeria's commercial capital.
4. The West Africa Business School
The West Africa Business School (WABS) was founded in response to the demand for a top-notch executive education, corporate training, and professional development institution.
Its founding was intended to meet the demands of professionals who are currently employed but still want to pursue professional and academic growth.
Currently, West Africa Business School is a well-known institution and a recognized brand. They are highly known in Africa for providing top-notch business education and corporate training.
5. OAU Executive MBA Programme
Obafemi Awolowo University is simply one of the best schools for an MBA program. This Nigerian institution of higher learning is considered among the greatest in the country and is run and owned by the federal government.
The institution is located in Ile-Ife, a historic city. Currently, they provide one of Nigeria's top executive MBA programs.
MBA vs MSC in Nigeria
So, MBA or MSc? Of fact, there is no right or wrong response to this query. An MBA and an MSc are both Masters level degree programmes and a required academic requirement before pursuing a PhD or a DBA Doctorate Degree.
Masters in Business Administration, or MBA, is a postgraduate degree in business administration that focuses on developing leadership and management abilities.
Master of Science, or MSc, is an abbreviation for the Masters-level degree that was formerly given in the sciences, including engineering, medicine, statistics, etc. The MSc now offers a wide range of topics, including the humanities, business, and arts.
The MSc is a specialized master's degree for pre-experienced individuals who may have only recently finished an undergraduate degree, whereas the MBA is intended towards people who have dabbled in the professional world.
Cost of MBA in Nigeria
Keep in mind that the cost of an advanced degree extends beyond tuition. In Nigeria, the average MBA might cost anywhere between ₦200,000 and ₦10 million annually.
Gaining a master's degree could boost salaries and create new leadership employment options. A pricey commitment that needs considerable planning and thought is getting an MBA.
Requirements for MBA in Nigeria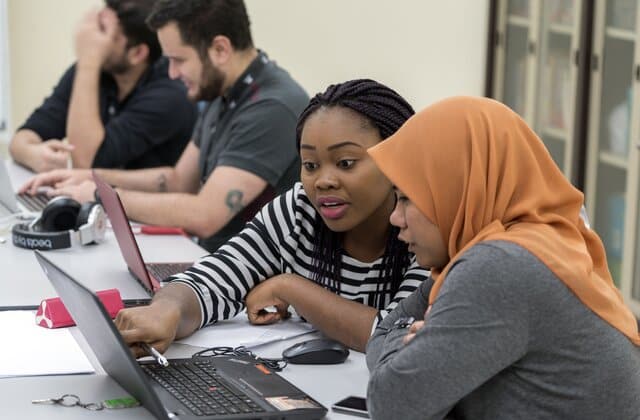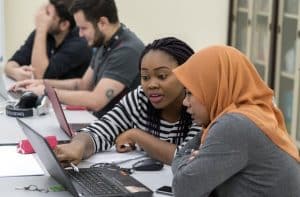 The entrance requirements demanded by one college may not be exactly the same as those demanded by another institution. Whatever the case, there are some similarities between their demands.
In order to be admitted, many institutions need that the applicant has a certain number of credits.
In other cases, the student may be questioned about why he or she wants to pursue an MBA and how that degree would affect the nation or his or her neighbourhood.
There are other degrees that can be used to get into an MBA program than a university degree. Admission is granted to graduates of authorized institutions who also hold a Higher National Diploma.
Nowadays, applying to MBA programs is fairly simple. To register, all you need to do is go to the school's website. You will need to complete some paperwork, which is available online.
Also, you will need to attach all appropriate documentation, which may be done online and sent to the school.
Lagos Business School MBA Fees
The cost of tuition this year is ₦8,500,000. Moreover, the current year's tuition for international students is ₦8,500,000. The complete program is spread throughout 3 sessions (3 years). The program's fees will pay for tuition, course materials (other than textbooks), and the utilization of support services.
A reassessment of the tuition may also happen spontaneously.
The University of Lagos MBA Program
The University of Lagos offers a program; masters in business administration. Candidates for admission may be graduates in any field (HND or Degree) from an accredited university or owners of senate-approved professional credentials.
A professional credential like ACA, ACIA, ACIS, or ACIB would be required.
Candidates must be employed full-time and have a minimum of three years of managerial work experience after graduation.
Despite the aforementioned, any candidates may be asked to make up for any deficiencies upon acceptance.
Candidates might need to go through a different selection procedure.
Read Also
ICAN Approved Schools in Nigeria
Conclusion: Best MBA Schools in Nigeria
Business Administration Master's Anyone who wants to major in business administration should take an MBA. Globally, almost all colleges offer MBA programs.
It is a professional degree that can assist in advancing your academic career. A lot of schools in Nigeria also provide the best MBA programs.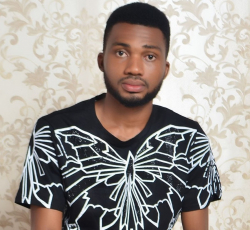 Latest posts by Benjamin Targba
(see all)