What are the best polytechnics in Nigeria offering Surveying and GeoInformatics? This article focuses on the top polytechnic institutions for studying surveying and geoinformation.
The purpose of this resource is to enlighten all students about the Nigerian Polytechnics that teach surveying and geoinformatics. It also includes details on each school's courses and programs, as well as other pertinent data.
Do you wish to attend a polytechnic in Nigeria to study surveying and geoinformation? If so, you might be curious to learn the best polytechnics that offer the course. See which polytechnics are the best for studying surveying and geoinformation in the following paragraphs.
The top polytechnics in Nigeria where you can study surveying and geoinformation are listed below in a specific order.
An Overview of Surveying and Geoinformatics Program
The process of figuring out a point's terrestrial or three-dimensional position as well as the distances and angles between it is known as surveying, also known as land surveying. A land surveyor is a person who specializes in land surveying.
The science and technology of geoinformatics involve the development and use of information science infrastructure to challenges in geography, cartography, geosciences, and related fields of science and engineering.
In Nigeria, there are few job options to look at, however, surveying and geoinformatics is a decent studies. No employment in Nigeria has a set remuneration that is considered standard. According to where you land the job.
The monthly payment for a land surveyor with knowledge of Geographic Information Systems (GIS) in Nigeria ranges from ₦305,000 to ₦680,000.
There is little competition for and considerable interest in degrees in surveying and geoinformatics among secondary school students. According to available data, this degree program is offered by 18 universities in Nigeria.
Best Polytechnics Offering Surveying and Geoinformatics
The following is a list of the top polytechnics in Nigeria where you can study surveying and geoinformation.
1. Akwa Ibom State Polytechnic
Akwa Ibom State Polytechnic is a tertiary learning institution in Ikot Osurua, Ikot Ekpene, Akwa Ibom State. The college was established in 1991.
The National Board for Technical Education (NBTE) has accredited the institution and given it the authority to offer access to education in business and technology. Surveying and Geoinformatics is a course offered in the School of Environmental Studies at the Polytechnic.
2. Akanu Ibiam Federal Polytechnic
Akanu Ibiam Federal Polytechnic is made up of Schools. Each school has departments, which serve as the fundamental organizational unit and deliver programs leading to the National Diploma (ND) and Higher National Diploma (HND).
The School of Environmental Design and Technology offers studies in surveying and geoinformation technology.
3. Abia State Polytechnic
The Abia State Polytechnic is a centre of superior academic achievement. They are dedicated to providing high-quality education that will empower people and enhance their lives. Undergraduates can choose between programs in surveying and geoinformatics at the university.
4. Adamawa State Polytechnic
The Adamawa State Polytechnic is known for being a trailblazer and a distinctive centre of learning and teaching. To study surveying and geoinformatics at Adamawa State Polytechnic, you must be a student of science with a strong background in science disciplines.
Other polytechnics include;
Auchi Polytechnic
Benue State Polytechnic
Edo State Institute Of Technology And Management
Federal College Of Land Resources Technology, Kuru
Federal College Of Land Resources Technology, Owerri
Federal Polytechnic, Ado-Ekiti
Federal Polytechnic, Bauchi
Federal Polytechnic, Bida
Federal Polytechnic, Damaturu
Federal Polytechnic, Ede
Federal Polytechnic, Idah
Federal Polytechnic, Ilaro
Federal Polytechnic, Mubi
Federal Polytechnic, Nasarawa
Federal Polytechnic, Nekede
Federal Polytechnic, Offa
Federal Polytechnic, Oko
Federal Polytechnic, Ukana
Federal School Of Surveying, Oyo
Kaduna Polytechnic
Kogi State Polytechnic
Kwara State Polytechnic
Moshood Abiola Polytechnic
Nigeria Army School Of Military Engineering, Makurdi
Osun State College Of Technology
Ramat Polytechnic
Rivers State Polytechnic
Rufus Giwa Polytechnic
The Polytechnic, Ibadan
Waziri Umaru Fed. Polytechnic Birnin Kebbi
Yaba College Of Technology
Admission Requirements to Study Surveying and Geoinformatics Polytechnic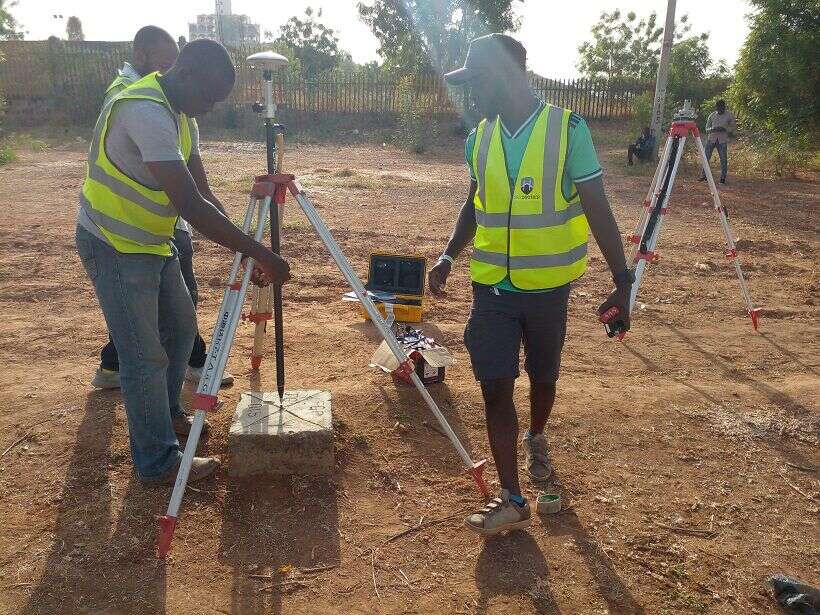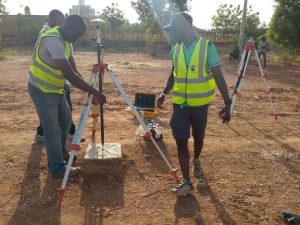 The following criteria must be met in order to be admitted to any polytechnic in the nation's surveying and geoinformatics program.
UTME Requirements
English Language
Physics
Mathematics and any of the subjects below
Chemistry
Geography
Arts
Biology
Economics
O'Level Requirements
The following O'level subject combinations and prerequisites are needed to study surveying and geoinformatics:
Five (5) SSC credits with at least one in English
Math, Physics, Chemistry, and any of the following subjects:
Fine Art
Geography or Wood Work
Biology
Economics
Technical Drawing
Further Mathematics
Introduction to Building Construction
Bricklaying/Block Laying
Concreting
Wall, Floors, and Ceiling Finishing
Joinery
Carpentry
Decorative Painting
Lining
Sign & Design
Wall Hanging
Colour Mixing
Matching & Glazing
Ceramics
Graphics Design
Graphic Printing
Basic Electricity
Direct Entry Requirements
These are the requirements you must meet if you want to apply for Direct Entry admission to study Surveying and Geoinformatics and not use the UTME.
You need two (2) "A" level passes in either mathematics, physics, or chemistry, as well as one in geography, fine arts, or chemistry.
ND/HND upper credit in relevant programs.
Read Also:
Surveying and Geoinformatics Salary Scale
Conclusion: Polytechnics offering Surveying and Geoinformatics
The study of science, technology, geography, and geology are all combined in the discipline of geo-informatics, which has many subspecialties.
Due to the extensive scope of the discipline, there are several employment prospects in geoinformatics or geographic information science. We think that anyone interested in studying surveying and geo-informatics will find this article useful.
We'll keep wishing you academic success!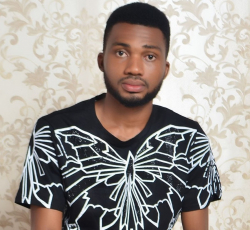 Latest posts by Benjamin Targba
(see all)