If you are aspiring to study Optometry in Nigeria, this article will provide some of the best Universities offering Optometry in Nigeria, Jamb requirements, course outline and Salary structure of Optometrist in Nigeria.
If you have knowledge of Physics you will understand that Optics on its own means light, such as light waves and the rest. So that should give you a little idea of what Optometry is all about.
What is Optometry?
Optometry is a healthcare profession concerned with examining the eyes for defects of vision and diagnosing and treating such conditions. Optometrists prescribe and supply eyeglasses, contact lenses, and other optical aids that correct the focusing of the eyes.
They also examine the eyes to detect such disorders as glaucoma and cataracts.
In addition, optometrists counsel people on the correct use and care of the eyes, supervise exercise and training programs that are designed to treat problems of vision and help rehabilitate patients who have low or severely restricted vision
A student studying Optometry is highly trained with detailed knowledge of how to diagnose, treat and manage the human eyes when abnormalities arise.
Furthermore, you will be taught various diseases of the eyes, the structures including the attributes of light, the Optometry of the eye and the processing of vision in the brain
Universities Offering Optometry in Nigeria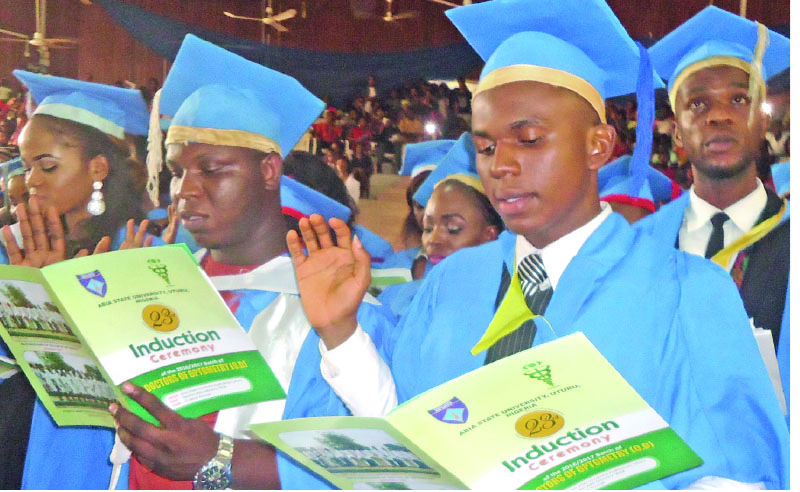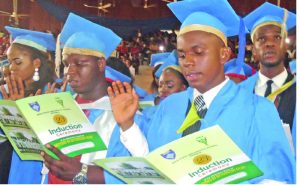 It is worthy understanding that the eyes are one of the most delicate organs in the human body and partnering with that only a few Universities are accredited by NUC to offer Optometry.
Currently, there are only 7 Accredited Medical Schools in Nigeria offering Optometry. Below are some of the Best Optometry Universities in Nigeria
1. Abia State University, Uturu
As a foremost state University in Nigeria founded in 1981, Abia State University has maintained its leadership within and beyond the Eastern heartlands of Nigeria. It has remained resilient in the acquisition and dissemination of ICT-driven skills, comparable to graduates anywhere in Africa
Under the Faculty of Medical and health sciences, Abia State Offers Optometry together with Nursing and Medical laboratory science.
The department owns the following clinic for the teaching of Optometry i.e Primary care Optometry/Paediatric clinic which is further divided into four separate clinics (clinics 1-4).
Over the years, Abia State University has developed to be one of the Best Medical Schools offering Optometry in Nigeria and it is no doubt that the school has gained attention from Students all over the country who wish to study Optometry
ABSU Optometry School Fees
Under the department of Medicine & Surgery, Medical Lab Science, Optometry, Nursing Sciences, Law, Accountancy, Architecture, and Estate Management the current school fees are as follows
Acceptance Fee

₦

50,000
Accreditation Fee

₦

30,000
Development Fee

₦

50,000
School Fees for 100L is

₦

56,000, 200L and above is

₦

56,000 and 600L is

₦

40,000
Requirements to Study Optometry in ABSU
Ensure to have credit passes in all the core science subjects at O'Level. You can also checkout Current Jamb Requirements for Optometry in ABSU
2. Bayero University, Kano
Bayero University is one of the finest Universities in Kano in Northern Nigeria. It was founded in 1975 when it was renamed from Bayero "University College" and upgraded from university college to "University". It is the first University in Kano State.
The College of Health Sciences, BUK houses the following Departments;
Department of Medical Laboratory Sciences
Department of Nursing
Department of Physiotherapy
Department of Radiography
Department of Optometry
BUK Optometry School Fees
Below is the school fees breakdown for students studying Optometry in Bayero University Kano.
Returning students ₦38,000
100L fresh students ₦41,500
200L fresh students ₦42,500
Requirements to Study Optometry in BUK
You can proceed o read more about Optometry Jamb requirements in BUK
3. University Of Benin, Benin City
The University of Benin is a public research university located in Benin City, Edo State, Nigeria. It is among the universities owned by the Federal Government of Nigeria and was founded in 1970.
Under the Faculty of Life sciences, UNIBEN houses the following departments
Optometry
Animal and Environmental  Biology
Biochemistry
Micro Biology
Science Laboratory Technology
Environmental Management and Toxicology
Plant Biology and Biotechnology
You can check out All Optometry Courses Offered by UNIBEN
UNIBEN Optometry School Fees
You can check out this page to get a detailed outline of UNIBEN school fees for Optometry and Jamb requirements
4. Madonna University, Okija
Madonna University is regarded as the first catholic university in Nigeria and is duly and well accredited by the Nigerian University Commission (NUC). The school commenced full Academic Programmes in 1999 and was founded by Very Rev. Fr. Prof. EMP. Edeh CSSP OFR.
Madonna University is one of the best private universities in Nigeria with the principal objective to remain on the front line of learning, teaching, research and an age-long tradition of Catholicism.
In Addition, the school don't just give students an education and experiences that set them up for success in a career but also helps them succeed in their career—to discover a field they're passionate about and dare to lead it.
The Department of Optometry, Madonna University, Nigeria offers a six-year degree programme leading to the award of Doctor of Optometry (O.D) under the Faculty of Health sciences.
The Department is poised to sustain the motto of the University, which is 'Decency in Morals and Education'.
The programme is designed to expose the student to the knowledge and skills needed to provide primary eye care as well as speciality care in all facets of optometry and to prepare them to compete in the global world.
One of the major priorities of the department is to produce Doctors of Optometry who have acquired in-depth knowledge, expertise, skill and ethical orientation to practice the profession of Optometry in any part of the world.
The department of Optometry graduate her first set of students in 2009 and since then has been graduating students with Academic excellence in the department.
Madonna University Optometry School Fees
School fees here are very expensive, so you should ensure you can afford to study in this university otherwise you can go for the others
First Semester =

₦

246,500.00
Second Semester =

₦

156,500.00
Total fee for a session =

₦

403,000.00
5. University Of Ilorin
The University of Ilorin, also known as Unilorin, is a federal government-owned university in Ilorin, Kwara State, Nigeria. It was established by a Decree of the Federal Military Government in August 1975.
Lastly, UNILORIN also Offers Optometry, Neurosurgery and Biomedical Engineering in Nigeria
6. Federal University of Technology, Owerri
The Federal University of Technology Owerri is a federal government university located in Owerri West, the capital of the Imo State. The University is bounded by the communities of Eziobodo, Umuchima, Ihiagwa and Obinze, in Imo State
The Department of Optometry aims to train Optometrists that are resourceful, knowledgeable and skilful in the creation and use of technologies for the amelioration of visual defects.
Nevertheless, FUTA also aims to produce Optometrists that will meet internationally recognized standards and undertake training towards post-graduate specialization.
The Federal University of Technology Optometry School Fees
FUTO school fees vary depending on the current semester and Level of Study with a range from ₦42,000 to ₦58,000
7. Imo State University, Owerri
The Imo State University in Owerri, Imo State, Nigeria was established in 1981 through law No. 4 passed by the Imo State House of Assembly. The university admitted the first intake of 392 pioneer students on 23 October 1981.
Over the years the University has been proven worthy of offering Optometry and at the same time graduating students with high academic excellence in the field.
How Many Years Does it Take to Study Optometry in Nigeria?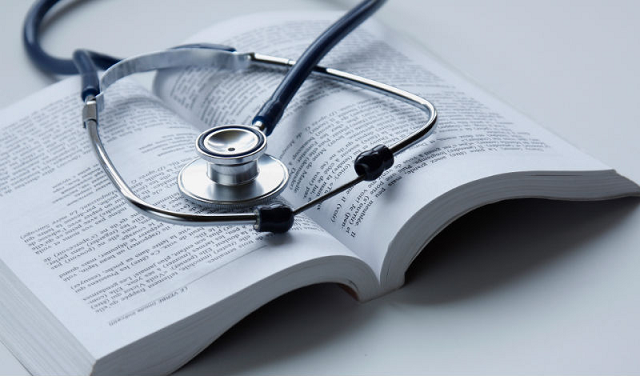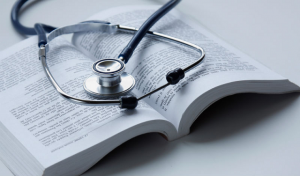 If you gain admission to study Optometry in any of the aforementioned universities through JAMB UTME, you will study Optometry for five years. However, if you are a direct entry student (DE) you will study Optometry for only four years
Read Also: How to Become a Neurosurgeon in Nigeria
Are Optometrists Called Doctors in Nigeria?
It will shock you to believe that Optometrists are not really called doctors in Nigeria.
All Medical practices are regulated by the Medical and Dental Council of Nigeria and medical doctors are also known as medical practitioners.
No one can legally practice Medicine without being registered by the Medical and Dental Council of Nigeria. Since optometrists are not medical doctors they are not licensed to practise medicine.
A veterinary doctor is a doctor by right. An optometrist is a doctor of optometry by right. They are awarded these degrees by accredited universities in Nigeria and no one can take these degrees legally conferred away from them.
The bone of contention is therefore the confusion created by the aberrant reference to the optometrists as "eye doctors," instead of doctors of optometry conferred on them. The only eye doctors (or eye medical doctors) are therefore ophthalmologists.
List of Registered Optometrists in Nigeria
According to statistical records, we have about 4,000 optometrists in Nigeria and about 80% of them are in private practice.
Check out the complete list of Registered Optometrists in Nigeria with their respective Qualifications.
Conclusion: Universities Offering Optometry in Nigeria
In conclusion, I hope this article on Universities offering Optometry in Nigeria has provided vast knowledge as regards studying the course in Nigeria, school fees of schools offering it and Jamb requirements.
Did you find this article helpful? kindly comment below and share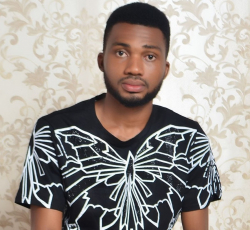 Latest posts by Benjamin Targba
(see all)