This post contains the list of Top Pharmaceutical companies in Nigeria.
Pharmaceutical companies are drug companies that are licensed and given the mandate to research, develop, produce and market drugs that are used as medications.
In Nigeria, we have about 115 registered pharmaceutical manufacturers that are charged with the responsibility of research and producing drugs for commercial use by hospitals, clinics, etc…
In Addition, most of these pharmaceutical companies have come a long way to ensure the production of high-quality drugs that will be effective, some of the drug products manufactured by these companies include, anti-malarial drugs, antibiotics, antiretrovirals, antacids, haematinics, vitamins, and minerals, cough and cold remedies, anti-diarrhea, and lots more.
Having said that, below is the list of top pharmaceutical companies in Nigeria that are approved by NAFDAC.
List of Top Pharmaceutical Companies in Nigeria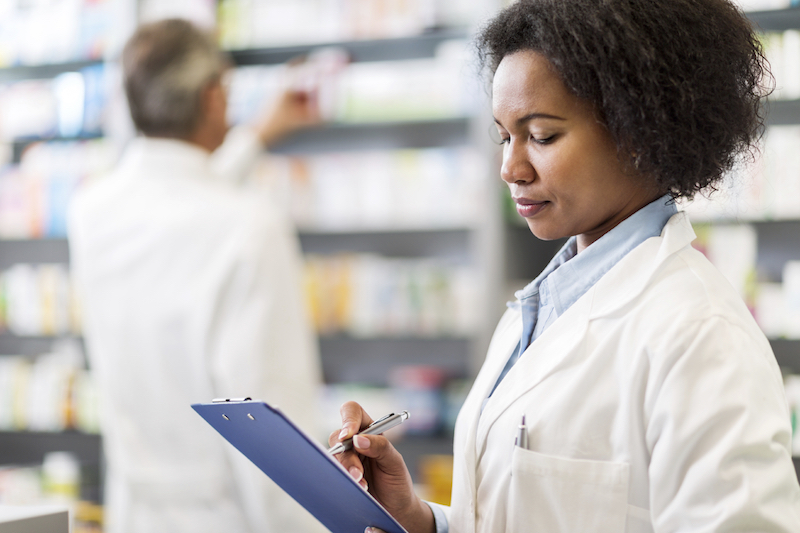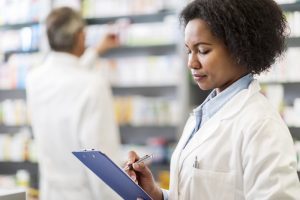 If you are looking for the best Pharmaceutical companies in Nigeria, we have compiled a list of 15 best pharmaceutical companies in Nigeria currently.
1. May and Baker Nigeria Plc.
May and Baker is the oldest and first Pharmaceutical in Nigeria, established in 1944. Over the years, this pharmaceutical company has grown to be the largest drug manufacturing company in Nigeria and also has its origin in England.
May & Baker Nigeria Plc Specializes in the production and distribution of pharmaceutical products, such as vaccines and antibiotics, anti-hypertensive, anti-malaria, drugs for coughs and colds, The Company also sells diagnostics, medical equipment, and bottled water in Nigeria.
The company's initial location was at No. 17A Tinubu street Lagos before they finally relocated to Ikeja the capital city of Lagos state in 1976 during the Nigeria Civil war where it began the manufacturing of drugs.
2. Emzor Pharmaceuticals
Your favorite paracetamol drug for headaches is a product of Emzor Pharmaceuticals. The Pharmaceutical company is a privately owned company and a giant manufacturer of drugs in Nigeria and the whole of Africa.
Furthermore, their products have covered over 25 countries globally.
Emzor Pharmaceuticals started as a local retail chemist shop in 1977 and over time has developed to be Nigeria's most respected, indigenous multi-billion naira pharmaceutical company today.
The distinctive aspect of its that makes it the best among other pharmaceutical companies in Nigeria is that Emzor is a fully-owned Nigerian company with highly-qualified and invested people who take ownership and pride in providing Wellness for All people.
Emzor Pharmaceuticals has produced over 140 pharmaceutical products such as analgesics, vitamins, anti-malarial, anti-tussives, antibiotics, anti-helmintics, anti-histamine, antacid, and cardio-protective drugs.
3. Swiss Pharma Nigeria Limited (SwiPha)
SwiPha is the leading and most profitable pharmaceutical industry in Nigeria. It was founded in 1976 and is located in Lagos, Nigeria.
Swiss Pharmaceutical company has about 400 dedicated and committed staff including those in the sales structure, the Company does not only manufacture products but they also import products from other countries and distribute them all over the world.
Some of the pharmaceutical products manufactured by Swiss Pharma are anxiolytics, tranquilisers, antimalarials, antibiotics, tablets, caplets, oral liquid syrups, and suspensions.
Furthermore, It is also important to note that Swipha is also the top manufacture of branded pharmaceutical products on behalf of some of the world's largest multinational pharmaceutical companies based on contact.
4. Chemiron International Limited
This Pharmaceutical also makes the list of pharmaceutical companies in Nigeria established in 1987. The Pharmaceutical company was formerly known as Chemech Laboratories Nigeria Limited before it was changed to Chemiron International Limited.
Chemiron International is a Top pharmaceutical company whose main aim is to serve as a medium to offer health care services and Africa's leading manufacturer of drugs and health supplements.
Some of the products manufactured by Chemiron International are blood nourishing capsules, and blood nourishing tonics.
5. Neros Pharmaceutical Limited
Neros Pharmaceutical is the fastest growing and Top Pharmaceutical company in Nigeria with over 200 products and formulations that cut across different therapeutic classes and pharmacological segments.
The company was registered as a limited liability company on 5th August 1986 and over the years become one of the biggest pharmaceutical companies in Nigeria.
Neros Pharmaceuticals has played a major role in research and development in other to discover and produce drugs that will be used for medicinal purposes.
Products Manufactured by Neros Pharmaceuticals include Anti-malarials, Multi-vitamins (minerals), Anti-bacterials, Anti-fungals, Anti-hypertensives, Analgesics, Anti-diabetics and Anti-viral etc, with a staff strength of more than 100.
However, The components of the new drug of pharmaceutical origin through NEROS research and development laboratory will have to be officially approved by NAFDAC before further procedures.
6. Chi Pharmaceuticals Limited
Chi Pharmaceuticals also makes the list of the best pharmaceutical companies in Nigeria. The company started as Tropical General Investment in 1990 not until 1996 it became a limited liability company.
CHI Pharmaceuticals is renowned for its high standards through the manufacturing and provision of quality essential medicines produced to meet up global health needs.
The company is certified as one of the best Pharmaceutical companies in Nigeria by agencies like WHO, UNICEF, USAID & USP. The products manufactured by Chi Pharmaceuticals are made available, essential for both domestic and international markets.
Chi Pharmaceutical Limited received an award of honour and a cGMP certificate as the youngest Pharmaceutical company in Nigeria company by WHO in 2014.
Other notable achievements are Pioneer of the first-ever public-private partnership in the Roll Back Malaria (RBM) Initiative.
Products manufactured by Chi Pharmaceuticals include Anti-ulcer, Anti-diarrhea, Anti-infectives, Anti-Allergies, Anti-Malarials, anti-other health supplements.
7. Mopson Pharmaceuticals Limited
Mopson Pharmaceutical Limited has been one of the biggest pharmaceutical companies in the areas of manufacturing and supply of medicines since 1977.
The company has been the top supplier of most of the pharmaceutical medicines of government hospitals including state and teaching, University Teaching Hospitals, industrial clinics, private hospitals, and clinics across Nigeria
Today, the company is known for manufacturing high-quality and effective pharmaceutical products with over 50 products developed by the in-house research and development division of the firm.
Some of the products manufactured by Mopson Pharmaceuticals are syrups and gastrointestinal drugs.
8. Fidson Healthcare Plc
Fidson Healthcare Plc is a leading pharmaceutical manufacturing company in Nigeria. The company was founded in 1995, and has become the leading pharmaceutical landscape in Nigeria.
In 2005, the company became the first African country to manufacture antiretroviral drugs (ARVDs) just 3 years after it created its first local drug manufacturing facility in 2002.
Fidson Healthcare Plc develops and manufactures a wide variety of pharmaceutical products such as anti-infective, anti-arthritis, gastro-intestine, anti-retroviral, cardiovascular, pain relievers, and other consumer goods.
9. Greenlife Pharmaceuticals Limited
Greenlife Pharmaceuticals is known to be among the top pharmaceutical companies in Nigeria.
The company belongs to a family, however, it became a limited liability company in the year 1995 with RC No. 269507.
Greenlife operates as a corporate body across the six geo-political zones of the country and has over 75 Pharmacists amongst the over 300 members of staff employed.
The company has another branched called Greenlife Allied, which is a manufacturer of products likeFunbact Soap, Day by Day Soap, Yappy Candy, and others.
Some of the primary products manufactured by Greenlife Pharmaceuticals include Anti-Malarials, Anti-Infectives, Anti-Inflammatories, Anti-Helminthics, Anti-Hypertensives, Laxatives, and Multivitamins.
10. Pharmatex Nigeria Limited
We can not discuss the list of pharmaceutical companies in Nigeria without making Pharmatex among the list. The company was founded in 1994 and they specialize in the manufacture, marketing, distribution, and importation of drugs, foods, beverages and pharmaceutical products, livestock feed, and livestock medicament in Nigeria.
Lastly, the company became a private limited company on the 29th day of July 2010, with a share capital base of N10, 000,000.00(Ten Million Naira only).
Other notable products manufactured by Pharmatex include nitrite, latex, vinyl, and dispensers.
11. New Heights Pharmaceutical Limited
New  Heights Pharmaceuticals is an indigenous pharmaceutical company in Ikeja Lagos. The company produces and distributes top-quality and effective drugs all over the country.
The company operates as a wholesale and at the same time strives to provide information by advertising and promoting its brand and product to the public. Furthermore, the company also market and retails products and services to healthcare professionals.
12.

Sanofi
Sanofi is a French-based multinational pharmaceutical company headquartered in Paris, France. The company is saddled with the responsibility of researching and investigating a metabolic hub that plays a key role in three classes of rare diseases.
In addition, Sanofi is at the forefront of vaccine development to fight against certain viruses like the coronavirus, while carrying on the daily business of making and delivering medicines for patients.
Sanofi main products are vaccines and antibodies to help fight against diseases.
14. Evans Medical Plc
Evans Medical is wide-based pharmaceutical manufacturing and marketing entity in Nigeria, with a factory located in Agbara, Ogun State
The company specializes in producing prescriptive pharmaceutical products and nutraceutical (health) products.
In addition, Evans Medical also produces products for the prevention and/or treatment of malaria, infections, asthma, ulcers, hypertension, diabetes, colds and flu, and erectile dysfunction.
The company was established in 1954 and was formerly known as Glaxo Nigeria Plc before it later changed it name to Evans Medical Plc in 1994.
15. Juhel Nigeria Limited
Juhel Nigeria Limited is a Nigerian-based pharmaceutical company, it was founded in 1987 and over the years has developed to be one of the biggest pharmaceutical companies in Nigeria.
The company manufactures a wide range of about 100 pharmaceutical products and operates in two major locations, the Oral Medicine Manufacturing Plant in Emene, Enugu State, and the Parenteral Medicine Manufacturing Plant in Awka, Anambra State.
Juhel Nigeria Limited is the largest pharmaceutical company in Africa known mostly for products like tablet and syrup Manufacturing Plants, Antibiotic Capsules as well as bottled water. e.t.c…
Read Also:
Soap / Skin Care Manufacturing Companies in Nigeria
Top Agro-allied Companies in Nigeria
Conclusion: List of Top Pharmaceutical Companies in Nigeria
In conclusion, These pharmaceutical companies in Nigeria help to manufacture and make available, drugs, vaccines, antibodies etc… The list of top pharmaceutical companies in Nigeria is endless. However, we have outlined just a few of them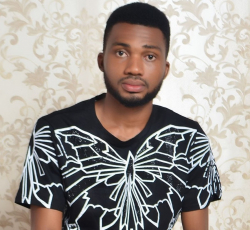 Latest posts by Benjamin Targba
(see all)