Are you in search of the latest hair styles for ladies in Nigeria? Then, relax, sit back and scroll down the page because you are on the right channel!
Hairstyles generally make you look beautiful, stunning, and sexy especially when narrowed to ladies only just as in the case of this content. Ladies generally look more attractive than ever before after having their hair-do. This is in line with the Biblical allusion that indicates 'the glory of the women is their hair.' Nevertheless, hairstyles can go into extinction, meaning hairstyles can get outdated or stop trending.
It is believed by some people that the insatiable desire for fashion is responsible for the proliferation of hairstyles in recent times, especially in this part of the world, Nigeria. In times past, hairstyles can go a long way to depict one's ethnicity, social status, and even one's spirituality.
Hairstyles such as pineapple, shuku, keep right, shade-adu, coroba amongst others are good examples as they were the latest trends as far back as in the 60s. Such hairstyles are however considered obsolete nowadays. This further explains why the content is tagged 'latest' hairstyles for ladies in Nigeria!
Latest Hair Styles For Ladies In Nigeria
Hairstyles make your look glamorous beyond your imagination. Some people even find it difficult to recognize some individuals after they might have changed their look in respect to a new hairstyle. Hairstyles in Nigeria are generally based on braiding, fixing, threading, crocheting and the likes. Let's take a look at the latest hairstyles for ladies in Nigeria.
Read Also: How To Make Pink Lips Balm
Crochet Braid
Box Braids Hairstyle
Dreadlock

Twisting 
Fixing 
Goddess Locs Hairstyle
Ghana Weaving (Shuku) Hairstyle
Bow Tie Hairstyle
Braided Mohawk Hairstyle
Double Buns Hairstyle
Fringe Styling Option
Bob Styling Option
Accessorizing Hair Extensions With Stitched Thread
Spiral Hairstyle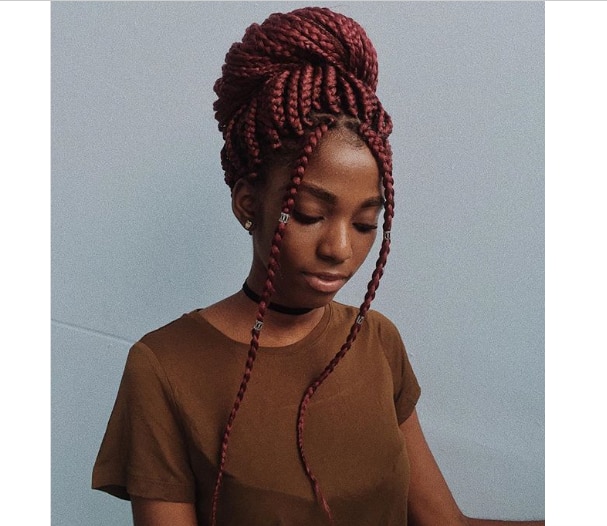 Big Bun Hairstyle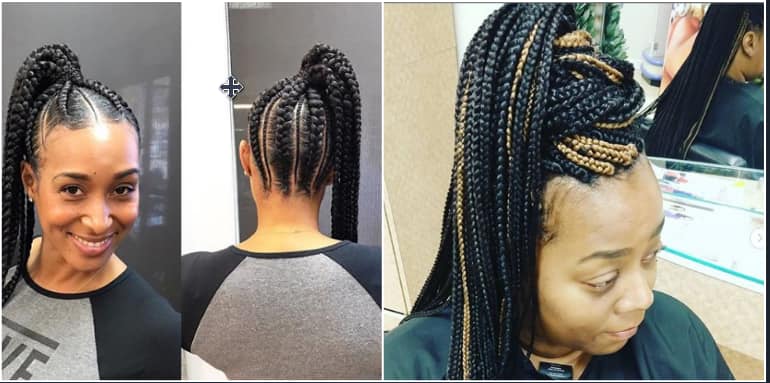 High Ponytail Styling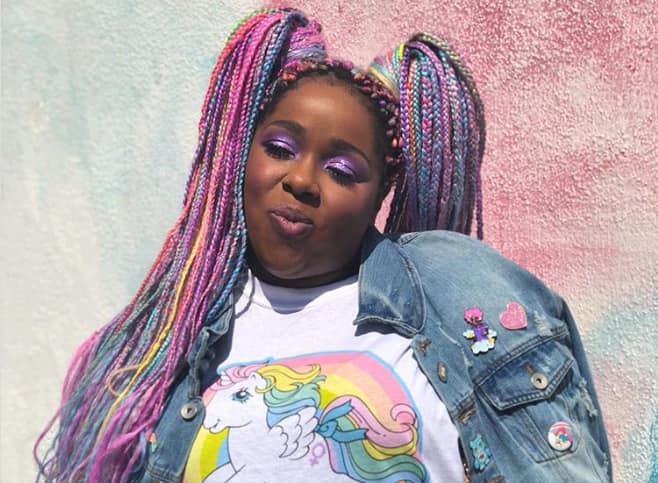 Unicorn Dreads Styled in two Ponytails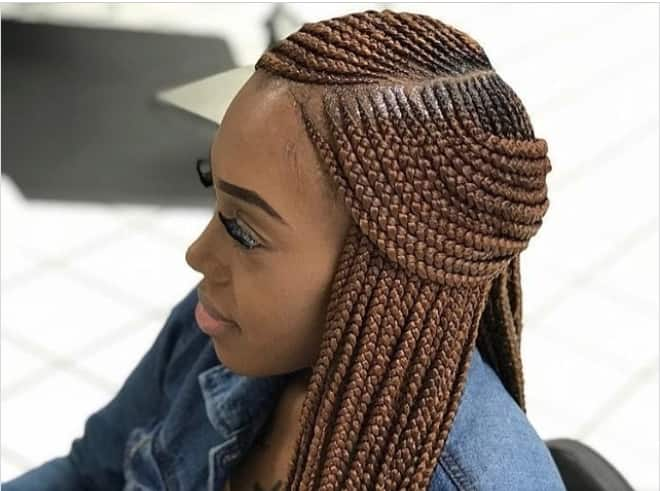 Side-Swept Cornrows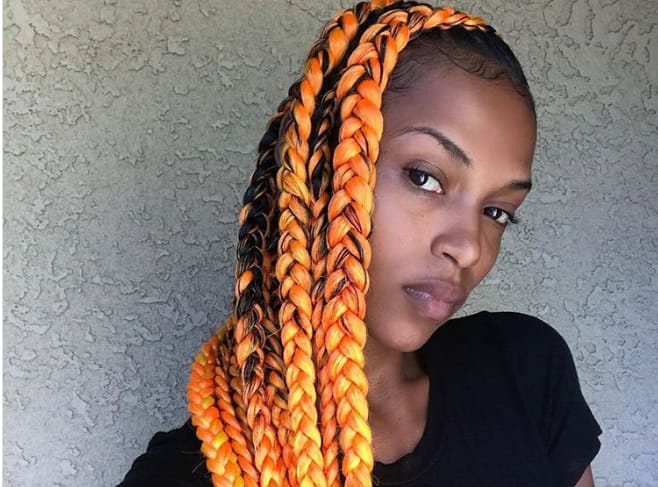 Candy Cornrows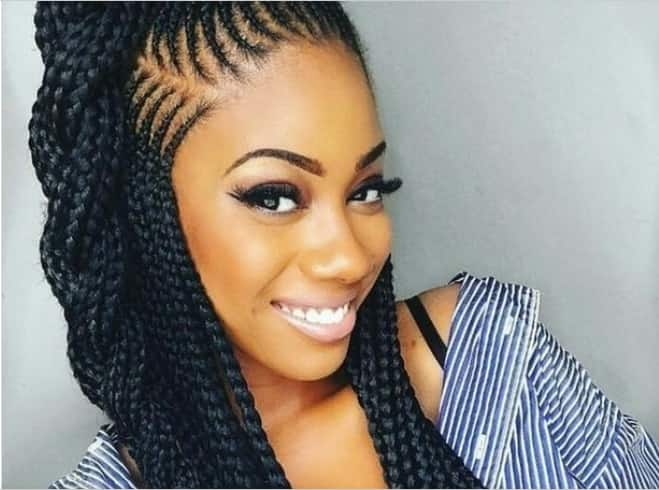 Stylish Cornrows With Strands of Plaited Hair Extensions
Straight Backs Hairstyle
Read Also:
Plain and Pattern Styles for Men
Latest Ankara Styles for Children
Conclusion: Latest Hair Styles For Ladies In Nigeria 
Indeed, Nigerian women are blessed with varieties of hairstyles to switch to with time intervals. It is however important that you know which type of hairstyle suits you well. Taking a decisive look at the latest hairstyles for ladies in Nigeria as shown above will help you.
Always remember '…men are moved by what they see', hence, ensure you are distinct in your appearance! It is believed that there are numerous questions to answer while deciding on what hairstyle to make.
Questions like 'will it fit me?' 'Will my job allow it?' 'Will my man love it?' 'Can I afford it?' amongst others. The availability of numerous hairstyles at your disposal as made it convenient to choose any you think you will rock better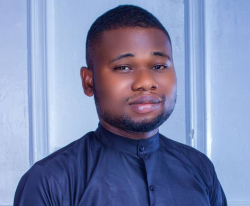 Latest posts by Gideon Agbaja
(see all)