Are you looking for a smart way how to call Nigeria from USA for free?
Are you in the United States and have a friend or relative in Nigeria that whom you'd want to communicate? If you are one of the numerous Nigerians residing in the United States today, this is the type of information you might be looking for.
This post will be useful if you want to discover how to call Nigeria from the United States at a low cost. Keep in mind that while you can utilize a calling app, it is unnecessary. All you need to know is how to call Nigeria from the United States at a low cost or perhaps for free.
Here's how to call Nigeria from the United States or any other country in the world.
How To Call Nigeria From USA For Free

Staying connected with relatives in other countries used to entail exorbitant rates and perplexing calling conditions. Calling Nigeria is now simpler than ever thanks to a plethora of digital services. You can call Nigeria for a low per-minute charge, or perhaps for free, using these services.
How is this even possible? In the next paragraph, we'll look at how to call someone in Nigeria from the United States of America.
To call Nigeria from the United States, simply follow these dialling instructions:
To begin, dial 011, the US exit code.
Then call 234, the Nigerian country code.
Then dial the area code (1–2 digits — a sample calling code list is provided below).
Finally, dial the phone number (between 5 and 7 digits)
You may now make the cheapest and most reliable calls to Nigeria. You can now connect to anyone in
Nigeria uses this way. But first, let's take a look at the other possibilities that are still available to you.
Cheapest Way To Call Someone in Nigeria From the USA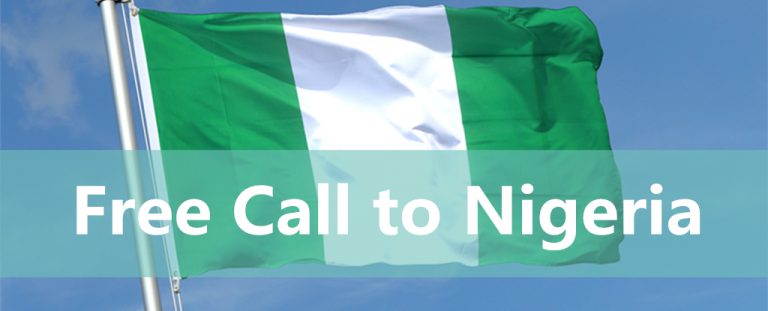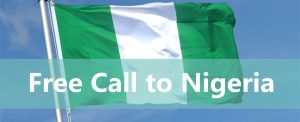 If you are charitable and looking for cheap calls to Nigeria from the United States and Canada. Routine calls result in large bills being slapped in your face. Pick a good better strategy that will save the expenses to combat the extra charges.
By upgrading from your existing service provider's standard tariff to the finest international calling plan, you can call Nigeria at lower prices and with higher voice quality. Don't pay exorbitant rates and monthly costs to call Nigeria.
A significant number of internet call platforms have straightforward pricing rates, no hidden costs, and, most importantly, dialled calls are of up-close performance.
When you consider international calling to Nigerian mobile phones or landline numbers. Then social media networks are a great place to start! Customers who live abroad can easily call Nigeria using WhatsApp or Skype.
These platforms make it possible to make affordable and reliable international calls to Nigeria from the United States. However, it is limited to when the call receiver is online to receive the connection.
Best Calling Card To Nigeria from The United States
We understand how vital it is for you to have a phone call with your dear people that live in Nigeria. It is considerably more crucial if you are a long-distance away from them. You may now get the cheapest and most reliable connecting calling cards to call from the United States to Nigeria.
Many online call card selling sites have introduced calling cards with competitive call rates and plans.
You can now use these phone calling cards to contact anyone in Nigeria.
There are well-connected and cost-effective calling card services available that give you superb call quality without having to pay expensive call fees.
The average cost and the number of mobile minutes are listed below.
$5 – 70 minutes
$10 – 140 minutes
$25 – 350 minutes
$50 – 735 minutes
$100 – 1530 minutes
These international calling cards to Nigeria could be used with either a smartphone or a landline. It can help you save money on your phone bill and give you a variety of other perks. You don't have to be concerned about "how to call Nigeria" because the cards are available online.
When you purchase any of the Nigeria calling cards, you will be able to use them immediately after they have been successfully activated.
How To Text Someone in Nigeria from The United States
Sending international text messages (SMS) from the United States to Nigeria can be incredibly expensive. If you are not attentive, it can result in a massive increase in your bills. But don't worry, you may connect with your family and friends in Nigeria without draining your money account.
Many foreign text messaging apps and websites are free, so you won't have to spend your roaming allowance. Download one or two applications that offer international texting services and you're ready to go.
How To Text a Number in Nigeria from The United States
You can use your carrier's data roaming plan to send an international SMS from the United States to Nigeria. The pricing varies depending on the carrier. When you send and receive international messages, you are charged an additional, so keep that in mind when you send SMS the "old-fashioned" way.
The procedure is straightforward, and it functions similarly to a phone call. Type your country's exit code accompanied by the mobile number you want to text into the phone Messaging app. Then type your message and click Send.
How To Text From The United States To Nigeria Using Apps
Fortunately, there are free international texting options that use Wi-Fi. You just won't be using it. Rather, you should use an app like the ones mentioned underneath.
Wi-Fi solutions are becoming increasingly popular, owing mostly to their low cost. They only demand a download and a sign-up, which is occasionally optional. They are compatible with Android, iPhone, and Windows phones, making them accessible to anybody.
The only drawback is that you and the family member or friend you wish to contact must both have them installed.
WhatsApp – WhatsApp is now used by millions and millions of people because it enables users to send free messages, photos, and videos to their friends. The Facebook Messenger app conversation, with its simple and easy design, is already used by the majority of smartphone owners.
WeChat and other Similar Apps – WeChat is yet another text messaging application. This is China's most popular messaging app, having features comparable to WhatsApp. Furthermore, Skype makes use of one of the earliest VoIP systems with low international SMS/text rates. Viber, which employs Wi-Fi for free group chats and calls, is another option for people looking for steady connections.
Keep a watch on your data plan, though, because some restricted packages might be quickly depleted with all these services. These programs, of course, rely on a data connection. This indicates that the user you contact has to be "online" to receive your communications.
Read Also:
How To Calculate VAT in Nigeria
How To Verify Vehicle Plate Number
Location and Contact of Airtel Offices in Abuja
Conclusion: How To Call Someone in Nigeria from The USA For Free
Conclusively, we hope this guide has provided insightful tips to enable you to call Nigeria from the USA and also call the USA from Nigeria. How to text your loved ones to connect with them.
Do let us know in the comments if you have any questions.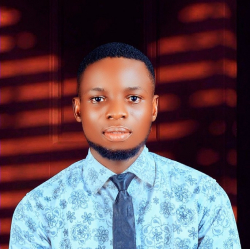 Latest posts by Mfonobong Daniel
(see all)