If you are a vehicle owner in Nigeria, you must register and verify your plate number. In this guide, you will get useful information regarding FRSC plate number verification online.
Have you ever been? stopped on the road by The Federal Road Safety Corps asking for documents that prove your ownership of the vehicle you are driving? Without telling me I know you have witnessed such before even harassed by FRSC.
The Federal Road Safety Corps are the worst and oftentimes one of the most annoying and stubborn people you could ever meet on the way while travelling.
I can recount a day when they stopped a vehicle that I boarded; demanding we provide our national ID cards to prove our Nigerian Nationality.
Without criticizing we can understand that the Federal Road Safety Corps is doing a fantastic job in regulating the use and driving of vehicles in Nigeria.
Due to the high rate of stealing, kidnapping, banditry and other unrest going on in the country the body is working hard to bring an end to illegal vehicle registrations and deals.
Functions of FRSC
Preventing or minimizing accidents on the highway;
Clearing obstructions on any part of the highways;
Educating drivers, motorists  and other members of the public generally on the proper use of the highways;
Designing and producing the driver's license to be used by various categories of vehicle operators;
Determining, from time to time, the requirements to be satisfied by an applicant for a driver's licence;
Designing and producing vehicle number plates
The standardization of highway traffic codes;
Giving prompt attention and care to victims of accidents
Conducting research into causes of motor accidents and methods of preventing them and putting into use the result of such research;
Determining and enforcing speed limits for all categories of roads and vehicles and controlling the use of speed limiting devices;
Cooperating with bodies or agencies or groups in road safety activities or the prevention of accidents on the highways;
Making regulations in pursuance of any of the functions assigned to the Corps by or under this Act.
Regulating the use of sirens, flashers and beacon lights on vehicles other than ambulances and vehicles belonging to the Armed Forces, Nigeria Police, Fire Service and other Para-military agencies;
Providing roadside and mobile clinics for the treatment of accident victims free of charge;
Regulating the use of mobile phones by motorists;
They also help to regulate the use of seat belts and other safety devices;
Regulating the use of motorcycles on the highway;
Maintaining the validity period for drivers' licences which shall be three years subject to renewal at the expiration of the validity period; and
In exercise of the functions, members of the Commission shall have the power to arrest and prosecute persons reasonably suspected of having committed any traffic offence.
FRSC Plate Number Verification

Many times in Nigeria, Car owners are duped and given fake plate numbers and vehicle particulars. People are often sold fake Car Plate Numbers in the name of originals.
If you are a new vehicle owner you should take serious caution so you won't end up in the den of scammers while seeking to register your vehicle plate number.
It is very important to follow due process and align with the right channel to register your plate number seamlessly without having issues later on.
Driving with an insecure/fake plate number will get you in serious trouble with the FRSC and you could end up behind bars; spending a lot of money in the process.
If you have already registered your vehicle pate number; you want to verify and be sure again if the registration was successful and authentic.
How To Verify Vehicle Plate Numbers in Nigeria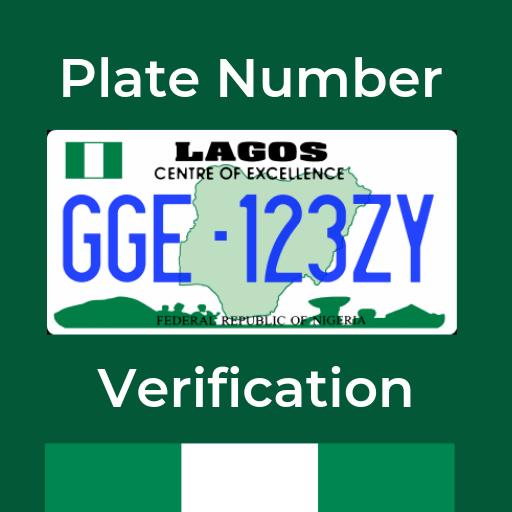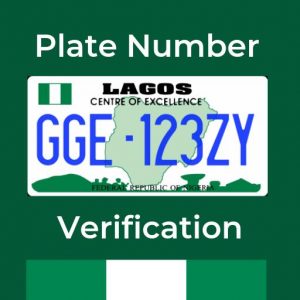 It is important to verify your plate number by yourself even if it was registered by a plate number registration centre.
There are 2 ways to verify plate numbers in Nigeria.
Verify Vehicle plate number online
verify Vehicle plate number via SMS
Read Also; I Lost My BVN SIM Card, How To Retrieve
How To Verify FRSC Plate Number Online
Below is a step by step guide to verify your vehicle pate number online with FRSC.
Login to their official website and straight to the plate number verification page
On your right-hand side; click on verify pate number
Input your vehicle plate number in the box provided
Click on submit and verify
After you have submitted it, you will get feedback that will give you the status of your plate number if it was successful or not.
How To Verify FRSC Plate Number With SMS
Alternatively, you can also verify your plate number by SMS if you don't have access to the internet.
Send VerifyPlateNo then space and input your plate number and send it to 33324. For example; "VerifyPlateNo 55732746 to 33324"
Once you have done this successfully, you will get a feedback SMS that will tell you if the verification was successful or not.
I hope this quick tip has helped you with how to check number plate status, and how to check plate number owner in Nigeria.
Other Ways To Check Plate Number Owner in Nigeria
Due to some reasons, the aforementioned 2 steps may not work for you. However, you can register, check and verify plate numbers alternatively by simply going to the nearest FRSC office near you and asking them to get you registered/verified
Read Also:
How To Call Someone in Nigeria from the USA
Cost of Flight from Nigeria to Canada
Conclusion: FRSC Plate Number Verification 2023
In conclusion; When you can register and verify your vehicle plate number; it gives you the freedom to drive to any place you like without getting stopped/harassed by FRSC.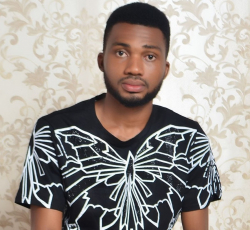 Latest posts by Benjamin Targba
(see all)