Growing up, we obviously must have heard about Gold mining but don't understand the technical procedure of how Gold is mined. In this guide, you will discover some of the best gold mining companies in Nigeria.
History of Gold Mining in Nigeria
The British colonial government in 1903 established the Mineral Survey of the Northern Protectorates and Southern Protectorates. Nigeria started major production of coal, tin and columbite by the 1940s.
After the discovery of oil in Nigeria in 1956, the attention was shifted to oil exploration while mineral resources suffered from neglect. Also, the Civil War(1967- 1970) led to ex-pat mining experts leaving the country and mines being abandoned even further. Mining regulations drastically changed and productivity declined.
In the late 1990s, the government started selling government-owned mining companies to private investors.
There are a considerable amount of gold deposits exist in Northern Nigeria in Anka, Maru, Malele, Tsohon, Osun, Birnin, Gwari-Kwaga, Bin Yauri, Gurmana and Iperindo.
Iron ore is largely deposited in Kogi, Abia, Anambra, Bauchi, Kaduna, Enugu, Kogi, Niger, Kwara, and Zamfara.
Production started in 1913 and peaked in the 1930s before declining during the war. Mines were abandoned and like the coal industry, the gold mining industry also didn't recover.
Top Gold Mining Companies in Nigeria
If you are looking out for Gold mining companies, below are some of the top gold mining companies in Nigeria.
1. Tree Mines Global
Tree mines Global exploration extends to 142.2 km mining golds and other mineral resources focusing on community sustainable development goals. Its area of activities is in Kwara and Kogi State.
2. Panthera Resources
Panthera Resources established In 2020 has started its mining exploration in Nigeria. Gold and other mineral resources are extracted for industrial use.
3. Kohath Global Trading
This strategic business is a solid mineral development and beneficiation business set-up to explore the untapped mining and natural resource sector in Nigeria.
It is located in an area that possesses minerals such as Niobium, Tantalite, Barite, Beryl, Iron, Tin and Manganese. The acreage covers 132 cadastral units (2670 Hectares).
KMC is currently developing "Oro Concession", multi-mineralized industrial-scale mining development and beneficiation project in Kwara State, Nigeria.
4. Multiverse Mining and Exploration PLC
The company's mining activities focus on Gold, Lead, Zinc Tin, copper, coal etc in Nigeria. They have been extracting these mineral resources to help Nigeria attain its full potential.
Also, Nigerian coal is one of the most bituminous in the world owing to its low sulphur and ash content and therefore the most environment-friendly and most preferred form of coal.
5. Tongyi Allied Mining Ltd
The company is another gold mining company operating in Nigeria.
Which State Can Gold Be Found in Nigeria?
Osun state is regarded as the home of Gold in Nigeria. Gold deposits are found in Northern Nigeria, most prominently near Maru, Anka, Malele, Tsohon Birnin Gwari-Kwaga, Gurmana, Bin Yauri, Okolom-Dogondaji, and Iperindo in Osun state.
The Mining and Quarry Sector in Nigeria
Mining is the process of extracting mineral resources beneath the earth's surface for exploration which is then used for producing finished goods.
Quarrying is the process of removing rock, sand and gravel in order to use them to produce materials for construction or other uses.
Quarrying and Mining are part of the primary sector of any economy. The sector generated about seven per cent of Nigeria GDP while crude oil still contributed the largest quota.
According to the NBS, excluding the Crude Petroleum and Natural Gas activity, Mining and quarrying, activities of Coal
Mining, Metal Ores and Quarrying and Other Minerals jointly contributed about 0.09% to the national.
Nigeria has an abundance of natural resources that remain untapped.
Top Iron Ore Mining Companies in Nigeria
Below are some top Iron Ore mining companies in Nigeria
1. EAEL
Ebiang Achu Enterprises Limited is determined to operate on maintaining a savvy team of entrepreneurs and assembled technocrats on maintaining the highest level of quality service in the most efficient manner possible in the mining industry.
They are dedicated to understanding customers' / end-users expectations; identifying and developing opportunities that enhance end-users supply chain strategies.
They are reliable and believe in open and honest relationships, and work assiduously to ensure productivity. They are committed to continuous process improvement through leadership, innovation, scientific and technological means.
In addition, they strive to incubate, nurse and grow sustainability while delivering excellent value to all stakeholders. We achieve this through the efforts of an assembled team of talented personnel, operational safety mechanism and best-in-class technology and committed to excellence in all we do.
2. Agbaja mine
The Agbaja mine is a shallow, flat-lying channel iron ore deposit located in Kogi State, Nigeria. Kogi Iron, an Australian company, is developing the project through its Nigerian subsidiary KCM Mining.
The project includes the development of an iron ore mining and processing operation capable of producing five million tonnes (Mt) of upgraded iron ore concentrate per annum. The mine life is estimated to be 21 years.
The environmental and social impact assessment for the project was completed in January 2014. The production of iron ore concentrate is anticipated to start by the end of 2016 or early 2017.
3. National Iron Ore Mining Company LTD
They thrive to be a reliable producer and supplier of iron ore concentrates and other raw materials required for the nation's steel industry.
They also strive to meet the needs of the nation's Integrated Steel Plants and other clients through consistent production of high-quality iron ore concentrates and associated products.
To export the concentrates to the international market after satisfying local needs. To facilitate the exploration, exploitation and processing of other locally available raw materials and supply same to steel plants.
5. Eta-Zuma
Eta-Zuma Group is a company of 8 separate companies with their head office in Abuja with exploration licenses covering diverse solid minerals like iron ore, gold, tantalite, coal, limestone/marble, etc. In April 2009, these eight companies were acquired by Energy and Metal Industries Limited to form the Eta-
6. Zuma Group Limited.
They coordinate mainly exploration activities at all exploration sites especially in the Kogi block now in partnership with the technical partners EMI and the Geological Institute of Ukraine.
These activities are projected to see Eta-Zuma-group with a projected minimum turnover of $1bn with management, production, sale and distribution of coal and other minerals supporting thousands of more jobs in businesses involved in the supply of equipment, goods and services.
7. Thor Explorations Ltd
This company is well known across Nigeria and West African countries for its gold and iron ore mining project called Segilola. Thor boasts great resources for grading gold and preserving nearly 450,000 ounces (4.2 g/t grading).
The firm is mining gold in Osun State and has interests in other areas as well (along with licences to drill and find gold reserves).
8. SBOG
SBOG is a private mining company working with mineral ores in Nigeria. It mines zinc, iron and leads in Nigeria to export these products to Asia. Besides, the firm is working with iron minerals. Zinc and lead are two ores that are mined together.
They can be found in big quantities in the North of Nigeria and the central parts of the country. The estimated reserve is more than 80 thousand tons of zinc and 10 million tons of lead. All these ores are located on the territory of 8 Nigerian states.
Read Also:
Best Factoring Companies in South Carolina
Top Fibre Optics companies in Nigeria
Conclusion: List of Gold Mining Companies in Nigeria
In conclusion, Gold is found in some African countries such as Nigeria in varying quantities, as a natural resource deposit mainly found in the Northern part of Nigeria. It is prominently located in Iperindo in Osun State and other areas near Maru, Tsohon Birnin Gwari-Kwaga, Gurmana, Anka, Malele, Bin Yauri, and Okolom-Dogondaji.
These gold mining companies in Nigeria operate processes to extract or take away from the surrounding rock the minerals that they want to commercialize. A rock that contains a commercially profitable quantity of one or more minerals (or metals in particular) is called an ore.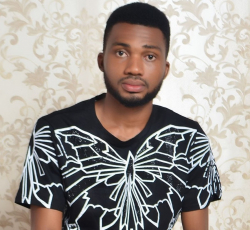 Latest posts by Benjamin Targba
(see all)