Have you been looking for vegetable companies? this article presents some of the best vegetable oil companies in Nigeria.
Vegetable oil or vegetable fats are oils extracted from seeds or other parts of fruits. Examples include Olive oil, palm oil, and rice bran oil. In common usage, vegetable oil may refer exclusively to vegetable fats which are liquid at room temperature.
Oils extracted from plants have been used since ancient times and, in many cultures, used different fats and oils (both vegetable and mineral). Therefore, vegetable oil has been one of the most valuable commodities for centuries.
In the 21st century, industrialisation has made vegetable oil more accessible to people.
Best Vegetable Oil Companies in Nigeria
In Nigeria, some companies are leading in the production of vegetable oil.
1. Power Oil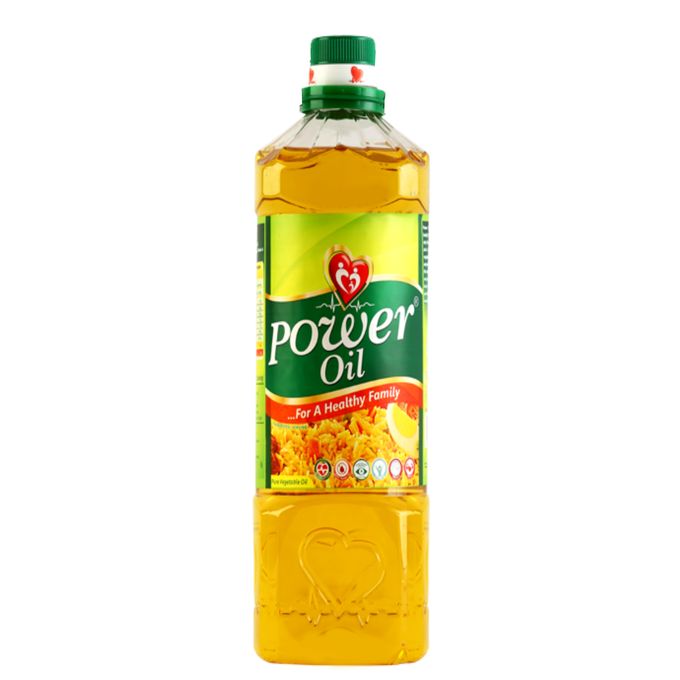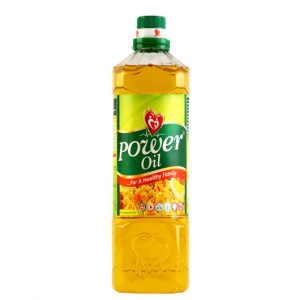 Power oil has championed the movement of availability of affordable healthy cooking oil into the Nigerian market. The brand can also be best described as a trailblazer in the oil industry, being the first Nigerian cooking oil brand directing its marketing communication efforts towards bringing into the consciousness of the public that imbibing a healthy lifestyle is not only for the rich and also the middle 
2. Devon Kings Oil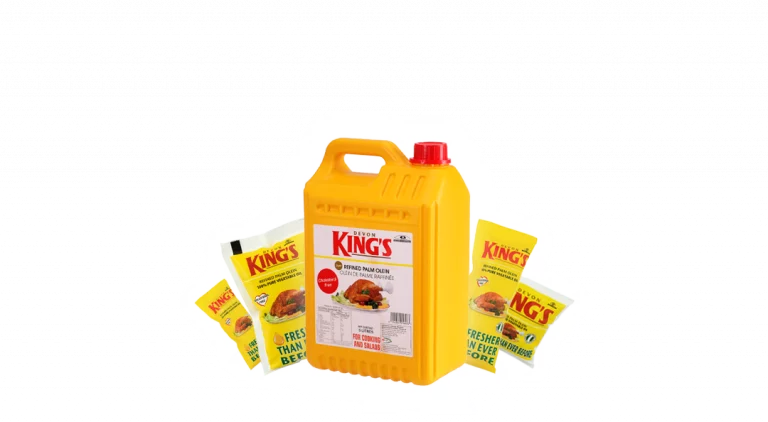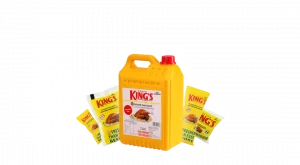 Devon King's cooking oil is a quality cooking oil that has been imported into Nigeria for over half a century and has over the years been a trusted brand for consumers. While staying true to its heritage. Devon Kings has added more value as it is now locally produced in Nigeria.
Devon King's cooking oil is produced and hygienically packaged in a world-class, clean manufacturing environment to ensure your cooking oil isn't adulterated. As long as the packaging seal is unbroken.
3. Mamador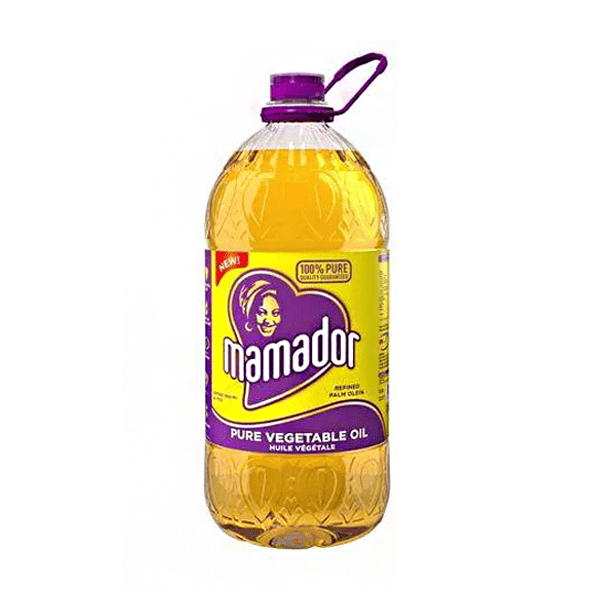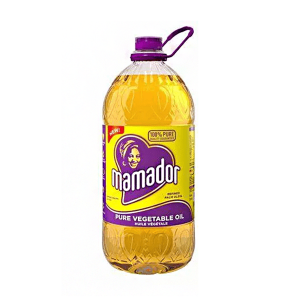 Mamador is a healthy cooking oil for heart health and tasty meals. It's cholesterol-free and also contains Omega 6 & 9 proven to keep the heart healthy. It is triple filtered to deliver superior golden colour and ensure removal of all impurities thus 100% Pure. Mamador Pure Vegetable Oil is a healthy choice for your daily cooking as it also contains Vitamins A and E, which provide major health benefits to the whole family.
4. Grand Pure Soya Oil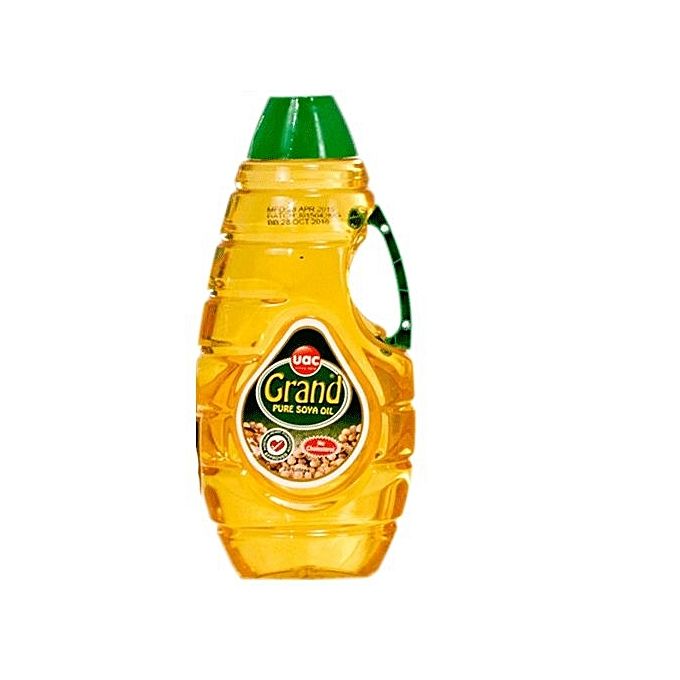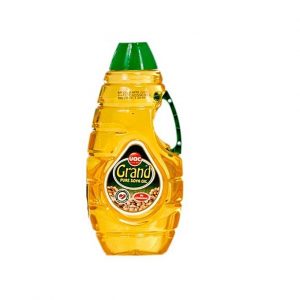 Grand pure Soya oil is a Nigerian icon brand, and a foremost edible oil brand that is Proudly Nigerian, Grand Pure Soya Oil contains no cholesterol.
Consumers live healthy and heart-friendly life.100% Soya, and made from carefully selected high-quality soya beans, this product contains no cholesterol.
5. Nosak Famili Vegetable Oil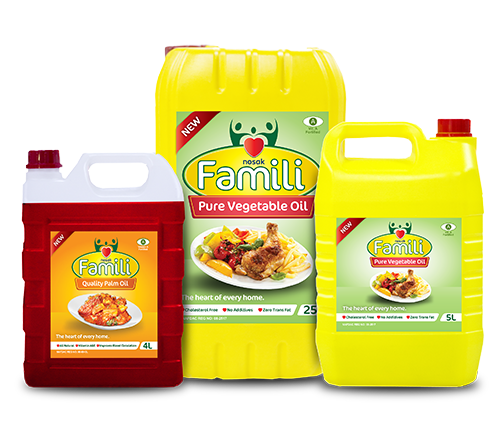 Nosak Famili Vegetable Oil is a diet-friendly source of beneficial nutrients. Pure vegetable oil has been verified to be the healthiest kind of oil, one that should be incorporated into our daily diets. A heart-healthy diet can be achieved by consuming Nosak Famili Vegetable Oil instead of cooking with animal-based fats. help lower the risk of heart disease.
6. Activa Vegetable Oil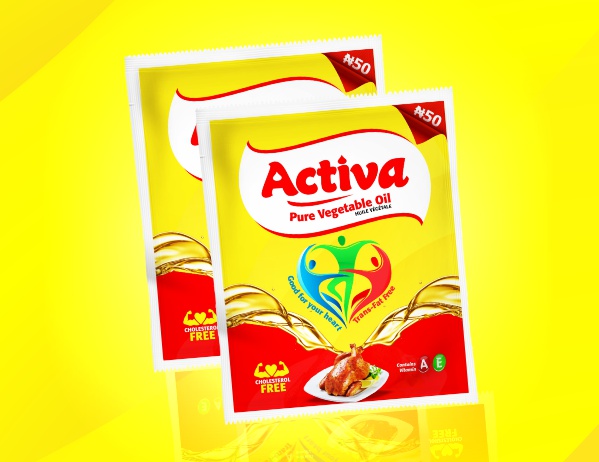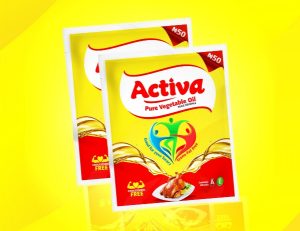 The Activa pure vegetable oil is a premium oil from the stable of SNF Foods Limited. ACTIVA pure vegetable oil is produced with the highest quality standards and fortified with essential vitamins to promote a healthy lifestyle. Little wonder ACTIVA Pure vegetable oil was made with you in mind, for a healthier you.
It is 100% Soya and made from carefully selected high-quality soya beans, this product contains no cholesterol.
7. Presco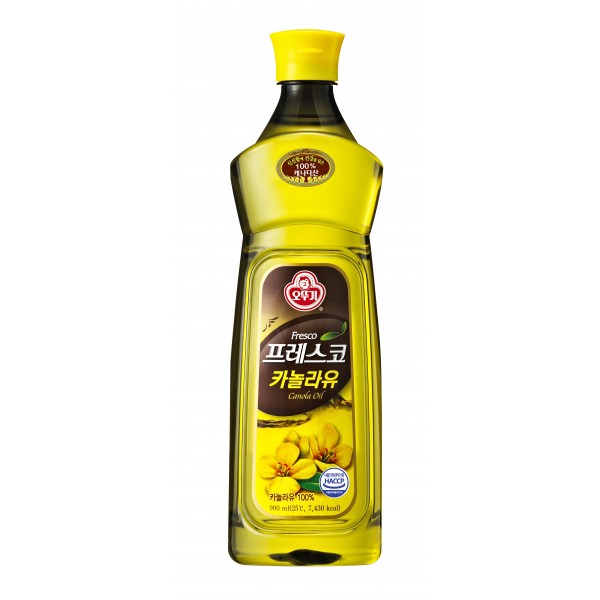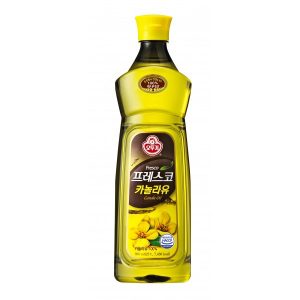 Presco is a fully-integrated agro-industrial establishment with oil palm plantations, palm oil mill, palm kernel crushing plant and vegetable oil refining and fractionation plant. It also has an olein and stearin packaging plant and a biogas plant to treat its palm oil mill effluent. It is the first of its kind in West Africa.
8. Vino Vegetable Oil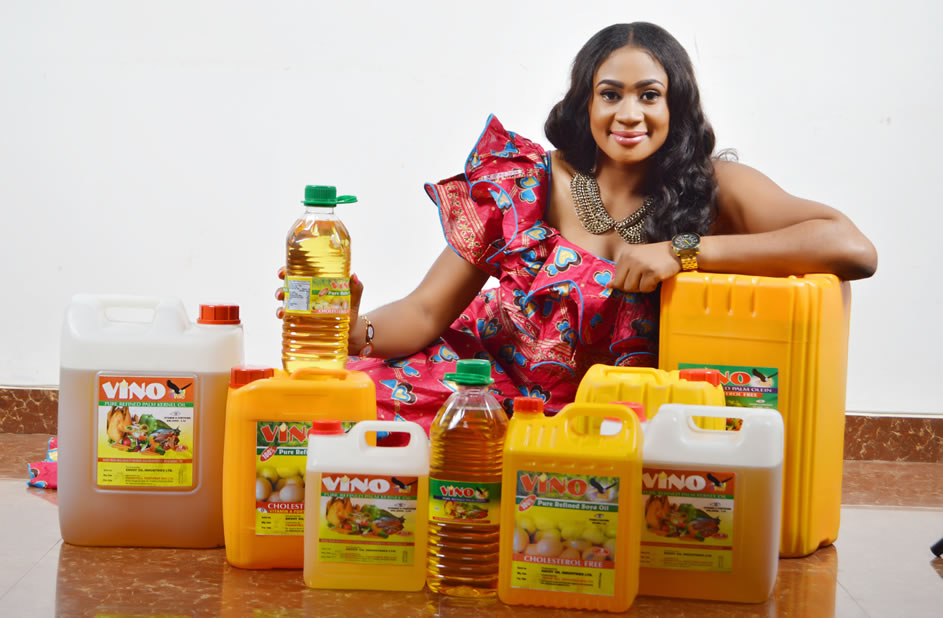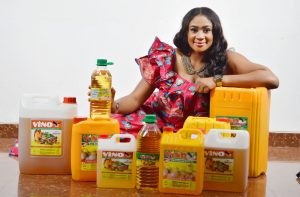 Vino Refined Palm Kernel  Oil, Vino pure refined vegetable oil, Palm Olein,  Vino Soya Bean Oil and Vino Palm stearin, all these products are packaged in various sizes and are readily available in all major markets and supermarkets in Nigeria.
9. Camela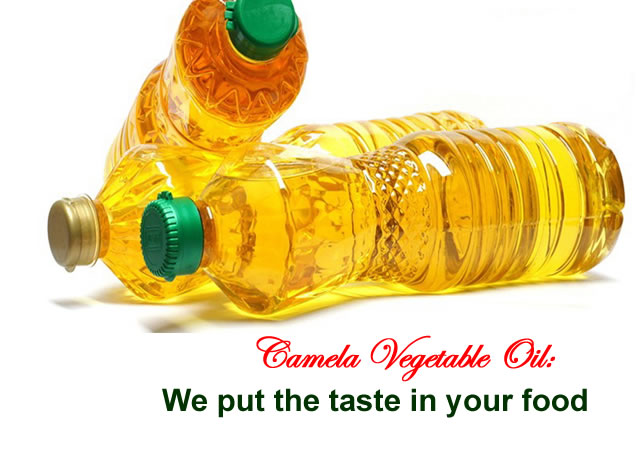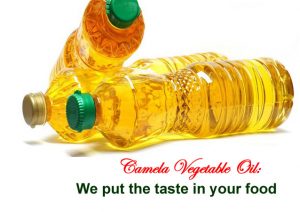 Camela produces vegetable oil, they offer  100% Organic vegetable oil and palm by-products crafted out of 31 years of experience. In the process of production, 
They endeavour to bear in mind that satisfying the discerning nutritional needs of their growing valued customers is of utmost importance.
10. Envoy Oil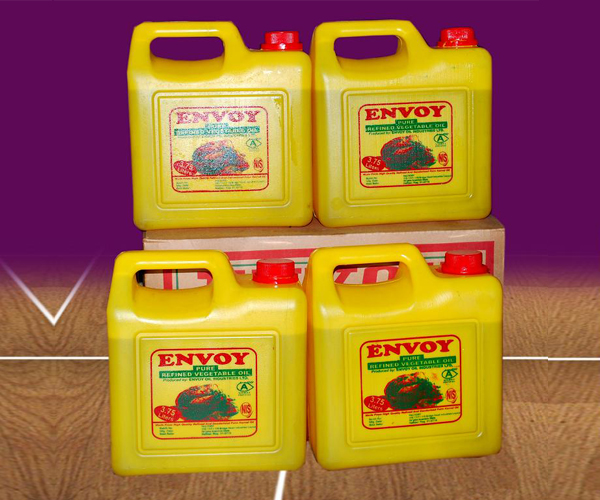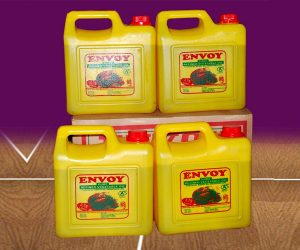 ENVOY OIL which is the mother of ENVOY GROUP is an indigenous limited liability company, incorporated in Nigeria on 18th March 1998 with registration No. RC 332105.
Envoy Oil has a refinery and fractionation plant with an installed capacity of sixty thousand (60,000) metric tons per annum (200 tons per day). The Oil section of the ENVOY GROUP is involved in producing Vegetable Oils such as; Palm Stearin, RBD Palm Oil, Palm Olein, Soybean oil etc.
Vegetable Oil Business In Nigeria
The use of vegetable oil is not limited to cooking or the kitchen. There are numerous benefits of vegetable oil. For instance, it is used as a lubricant, preventing food from sticking in pots or pans. Aside from that, the raw materials are used for industrial purposes, detergents, candles etc. They also carry a lot of health benefits.
In this guide, I will discuss the vegetable oil business in Nigeria and why it is important to venture into.
1. Profitability
In recent years, vegetable oil consumption has greatly increased. Demand for vegetable oil is really high and with the teeming population (with over 150 million people).
The business sounds like a very profitable business to explore, especially with the senate urging the Federal Government to ban Vegetable oil from being imported into the country.
2. Target Market
The population is usually in need of vegetable oil for their needs. Target the market and opportunities for the vegetable oil business.
The vegetable oil business is a large one as its uses are vast.
3. Knowledge/Experience needed
There are quite a lot of things to learn before venturing into the vegetable oil business. Don't rush to learn everything at once; you need to gain the right knowledge as you cannot just hurry to start.
There is a need to be familiar with the few types of machinery involved, not necessarily the complex technicalities but the basic operation mode and to know capable maintenance personnel.
4. Raw materials
The business needs raw materials for production. Interestingly, they can be sourced locally(gotten in bunches). There are local farmers specialising in soybeans and other raw materials for vegetable oil in Nigeria.
Here, you apply your knowledge and experience to be an advantage when you buy good seeds; your extraction is good (oil of high content).
Conclusion: Vegetable Oil Companies in Nigeria
In conclusion, these vegetable oil-producing companies produce edible vegetable oils which are used mostly for cooking, frying and many other things in the kitchen.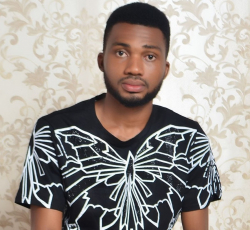 Latest posts by Benjamin Targba
(see all)