Akwa Ibom State happens to be the center of attention when someone is looking for the most beautiful girls in Nigeria. In this article, you will discover interesting facts about Akwa Ibom ladies.
There are so many ethnic groups with beautiful girls across the 36 states and capital in Nigeria. But have you asked yourself why people seem to focus more attention on Ladies from Akwa Ibom state?
There is this fascinating thing about Akwa Ibom girls that people from almost every tribe in Nigeria like and always wish to date or even marry an Akwa Ibom girl.
In case you don't know; Akwa Ibom is currently the highest oil- and gas-producing state in the country (with an estimated production of 800,000 barrels per day). The state's capital is Uyo, which has an estimated population of 500,000.
The people of Akwa Ibom State are culturally homogenous with a common identity and are reputed to be the first settlers in present-day South Eastern Nigeria.
Furthermore, the three major dialectal groups in Akwa Ibom State are Ibibio, Annang, and Oron. Other subgroups include Eket, Ibeno, Itu Mbonuso, and the Andonis.
It will also interest you to know that there are about 20 languages spoken as first languages in Akwa Ibom State.
The major languages are Anaang, Ibibio, and Igbo. While the other languages are minority languages. Itu, Uyo, Etinan, Ikot Abasi, Ikono, Ekpe-Atai, Uruan, Onna, Nsit-Ubium, and Mkpat Enin LGA's.
This is just a brief culture of Akwa Ibom state and the people dwelling there.
Without further ado, let's look at some interesting facts about Akwa Ibom ladies
10 Facts About Akwa Ibom Ladies
Below are some mind-blowing facts about Akwa Ibom Ladies. This could probably be the reason why people continually seek to marry from Awka Ibom state.
1. They Are God-Fearing
You can be religious but not God-fearing, this is not the case with Akwa Ibom Ladies. If you are fortunate to date or even marry an Akwa Ibom girl; you will have a wife who is God-fearing and always pray for you.
I don't mean to over-hype but so long as spirituality is concerned; an Akwa Ibom girl will always get you covered.
Which man on earth would not want to marry a God-fearing woman?
2. Akwa Ibom Ladies Are Exceptionally Beautiful
I don't mean to flatter, but truth be told; if you happen to meet or even date an Akwa Ibom girl you should understand better than me.
Akwa Ibom ladies are so endowed, they have everything that emulates beauty. Whether fair or dark in complexion; you will see the true radiation of beauty when you meet an Akwa Ibom lady.
Moreso, they are naturally blessed with good hair, good, curvy body shapes, and a seductive but charming smile capable of getting a man to lose balance.
You could be missing out if you have not dated an Akwa Ibom lady before, and if you finally find one; please don't let go, hold her tight.
3. They Are Romantic & Good in Bed
Akwa Ibom ladies possess that Midas touch, they know how to treat a man the right way. They know how to S8xually please a man and you will be amazed at her level of exposure if you happen to have a s8xual encounter with an Akwa Ibom lady.
It is very hard to keep an Akwa Ibom lady as a side chick because sooner or later before you know they will automatically occupy the role of the main chick due to their good nature.
4. Akwa Ibom Ladies Love Eating Dog Meat
Dog meat is normal food among both Akwa Ibom, Edo and Calabar people. It is claimed that some part of tribes in Delta State also eat dog meat but however, there is no confirmation of this.
Akwa Ibom ladies are proud dog eaters, not just to the ladies but to the guys too. Even though many other tribes in Nigeria like Tiv, Yoruba, Igbo, etc despise dog meat; the people of Akwa Ibom and Calabar have made it special meat for them.
People believe Akwa Ibom ladies derive their s8xual strength from eating dog meat and if by chance an Akwa Ibom, Edo or Calabar lady handles you in bed, the experience will surely be a memorable one to document.
lastly, if you are looking for a good tribe to marry in Nigeria (especially with someone who posses these attributes) you should be heading straight to Akwa Ibom state.
5. They Are Very Hospitable
Hospitality dwells in the hearts of Akwa Ibom ladies, They are so kind, generous, and hospitable to strangers, maybe this could be evidence of their God-fearing nature.
6. They Are Neither Expensive Nor Cheap
Because most Akwa Ibom ladies are well packaged and beautiful, you may think dating or keeping an Akwa Ibom girl is quite expensive, however, this is not true.
On the other way round, Akwa Ibom ladies are not so cheap as you may be thinking now, they are just balanced.
So next time you see an Akwa Ibom lady, don't shy away, be bold and shoot your shot. Who knows you might be able to get her to your web easily with just a little effort (only if you know how to woo a lady).
7. They Are Good Cooks
If an Akwa Ibom lady cooks for you, you might lose the taste for your mum's food. I know Mums foods are usually the best but it only takes the heart of a legend not to lose the appetite for Mums food.
Akwa Ibom ladies have good cooking skills, An Akwa Ibom woman will devote so much time making sure her man eats the best meal possible.
They are also very economical; an Akwa Ibom lady will cook Afang soup for you with just 1k, and be assured; quality will be the taste.
It is also in their culture to train the younger ones to cook very well. So if you happen to marry from Akwa Ibom you should have kids who know how to cook like their mum.
8. Akwa Ibom Ladies Are Determined
Akwa Ibom ladies are well-focused and determined for the best. An Akwa Ibom girl knows what she wants and always strives to be the best among the rest.
Lastly, they like praises and compliments and most of them are pretty hardworking. They strive and struggle to thrive and bubble. Especially when they're in other states, they put in all to work.
9. They Are Educated
Akwa Ibom ladies love to learn and are never too proud to learn and unlearn. Aside from being beautiful, they are also intelligent and are contributive when dealing with abstract and concrete situations.
10. Bride Price in Akwa Ibom Is Relatively Cheap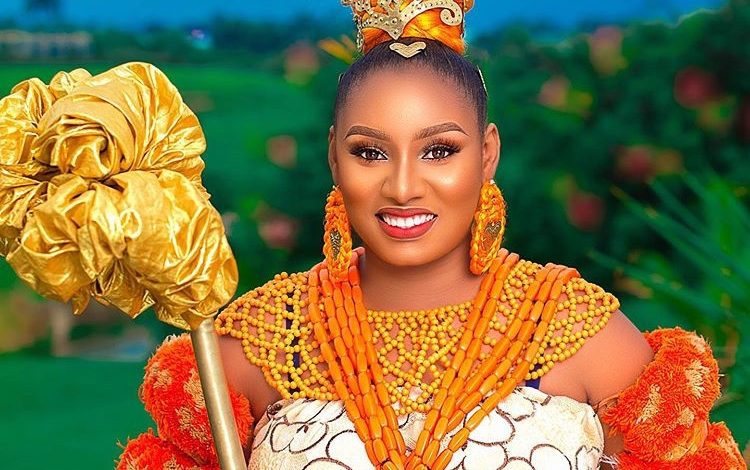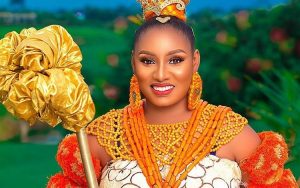 So if you have found a girl from Akwa Ibom you wish to marry and settle down, one thing that will aww you is the cheap nature of traditional marriage and bride price.
All you have to do is understand what is needed from their traditional wedding list and fulfill it by buying some items which could be likely; goats, fowls, kola nuts and some palm oil, etc…
Lastly, the bride price in Akwa is so cheap that even with N5,000 you are good to go.
Facts About Akwa Ibom Guys
Now let's quickly analyze some facts about Akwa Ibom guys too
They are business-oriented
Akwa Ibom guys are smart and hardworking
They are mostly sports lovers
Akwa Ibom guys are known for a friendly and good sense of humour
They are romantic and decent
Read Also: Taboos in Akwa Ibom Land
Conclusion: 10 Facts About Akwa Ibom Ladies
In conclusion, Akwa Ibom ladies are so endowed to have everything a man would need in a woman.
If you know any other interesting facts about Akwa Ibom ladies worthy of mentioning kindly drop them in the comment box.
And again, if you have dated or currently dating an Akwa Ibom lady kindly let us know your experience in the comment box too.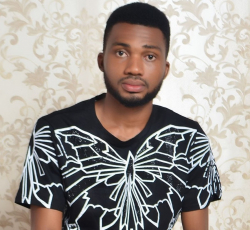 Latest posts by Benjamin Targba
(see all)