You stumbled on this blog probably because you have dated enough and want to settle down and that could be the reason why you are looking out for the best tribe to marry as a wife in Nigeria.
Disclaimer!!

We are in no way trying to promote tribalism. This article was documented majorly to satisfy the searchers intent, our findings are based on a survery we carried out
Culture has always been an important part of Nigerian society. It governs the way people live their lives. Culture encompasses many aspects of life such as language, food, religion, and ways of life. Nigeria is known as the most populous African country with over 300 tribes and ethnic groups.
This is the major reason why Nigeria is regarded as the Giant of Africa. In a recent article, we already mentioned some of the best tribes in Delta State.
Every Nigerian citizen is associated with a particular tribe and members of that tribe share some common attributes including marriage.
It is very uncommon in Nigeria to see parents insisting their children marry from their tribes, we have watched many of these scenarios in movies and have even witnessed real-life situations.
Even though civilization has influenced our culture in one way or the other especially in the aspect of marriage, some tribes still prohibit their children from marrying other tribes in Nigeria.
As a lady, If you have finally decided to settle down with any of your suitors and tie the knot, then you should check out some of the best tribes to marry as a wife in Nigeria. In that way, it will give you an insight how your matrimonial home would be like.
Best Tribe to Marry as a Wife in Nigeria 2023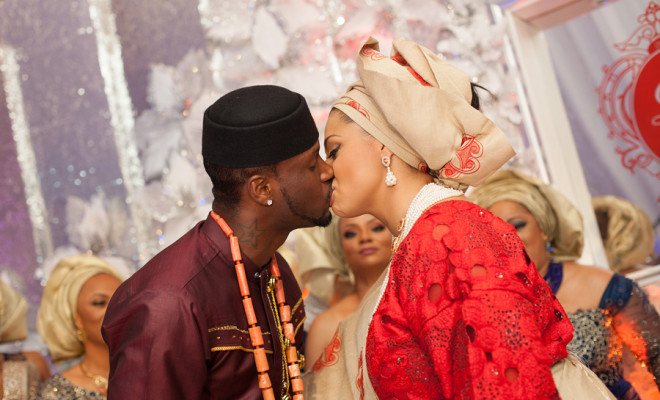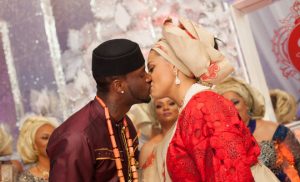 Still searching for the best tribe to marry in Nigeria?, below are some of the best times to marry as a girl in Nigeria. After going through this well-detailed guide, I am sure you won't have to look further in the search for your perfect Man.
1. Igbo
Igbo Men are known to have a lot of money and at the same time producing the best husbands. In addition, Igbo men love women that have oil in their head. They love a wife that can help the children with their assignments. Completing your good looks with an intelligent head makes you a treasure in his eyes.
Igbo Husbands clearly understand the culture and tradition and what is expected of them in marriage and would sacrifice anything to keep their family sound and safe.
They are hardworking men who understand what it means to have a wife; prioritize family and do all they could to make sure their immediate family members never go poor.
To spice it up, Igbo men are good and creative business thinkers with the mindset of always establishing businesses and companies so as to get richer and richer day by day.
Most Igbos prefer training their children and wives to have a business of their own that they could count on rather than depending on one source of income.
A typical Igbo man's wealth is measured through the wife. They are the real men who prefer their wives to wear the best wrapper and jewelry in town, they allow their wives to drive the best care possible because they want society to treat them with respect.
Igbos are very religious people and their preferred religion is Christianity, they have proven to be the 1st on the list of the best tribe to marry as a wife in Nigeria
One major concern with the Igbos is that they don't support their children marrying from other tribes so it becomes very important for a girl to find out if the parents of her Man love and cherish her and are willing to welcome her into their family.
2. Yoruba
Yoruba men are very romantic and I can't imagine any other tribe could possibly do it any better.
They can sweep you away with words, gifts, and actions and take romance and marriage very seriously.
Yoruba man likes to be real and be honest even though they cheat and do bad, however, they have a big heart, and the one that wanna take of the wife, do so with all he has.
Dating a Yoruba man requires a combination of art and science. Although dating and relationships in the Yoruba culture have moved on from what they used to be. Due to westernization, most people don't hold on to the strict rules of culture anymore.
There has been a lot of compromise and adaptation to western trends. But no matter how much things are changing, some things are still very crucial and preserved when it comes to relationships. There are some things you must-do if you want to keep Yoruba boys even in this new age.
Before settling down as with a Yoruba Man. There are certain attributes and characters you need to develop during the dating state that will enable you to have a prosperous marriage
Be attentive
Be very respectful
Learn to cook or improve your cooking skills (Yoruba people generally loves food more than anything)
Don't be a dirty house, makeup and look attractive always
Learn to sing his praise, treat him like a king
Don't keep male besties
Be prayerful
In a nutshell, Yoruba have one of the most romantic husbands in Nigeria, If you possess the aforementioned traits that make a good wife I am sure your home will be blessed.
3. Tiv
The Tiv people are the predominant in Benue State. It is undeniable that Tiv men are known to produce good husbands.
One good thing about the Tiv people which I admire a lot is their spirit of humility and hospitality, they are very welcoming and always show compassion and kindness to strangers.
Courtship in Tiv land is simply called "ishior," (meaning boyfriend or girlfriend).
And again, among the Tiv people, the marriage event does not take place at one moment of time. The period of courtship may not only belong; it must also be accompanied by careful procedures and negotiations.
Moreover, that one has married and brought home one's wife, does not mean that everything is over. Since marriage in Tiv society is an alliance between two families, it is only sensible that the alliance is kept alive by mutual relationships and concerns.
The religion of the Tiv people is Christianity and they are monogamous in nature, that is why you will hardly see a Tiv Man with 2 wives.
If you marry from Tiv land, you will be privileged to witness and learn their exciting culture and also their way of dressing and communication.
Tiv men are known to be very strong and hardworking men, they are also romantic and know how to treat a lady the right way. The major occupation in Tiv land is farming and agriculture.
Indeed, the Tiv people are known to have one of the most beautiful Tiv names for boy and girl with Godly meanings.
4. Igala
The people of Igala tribe are found in Kogi state. They are known to be one of the best tribes to marry as a wife in Nigeria. The people of Igala are hardworking, respectful, and very intelligent.
The Igala language belongs to the Yoruboid branch of the Defoid languages (a constituent of the Benue Congo languages).
This is the same group the Yoruba and Itsekiri languages belong to, hence, their similarity. Dialects include Ebu, Idah, Ankpa, Dekina, Ogugu and Ibaji.
As a woman, you will be amazed by the Igala culture and way of life if you happen to marry from their Tribe.
Lastly, Igala people naturally are Christians and monogamous and so you will hardly find yourself becoming the second wife to a man who is already married.
5. Idoma
The people of Idoma perhaps have one of the most fascinating cultures in Nigeria (West Africa). They are a people exceptionally proud of their native heritage and are known to have preserved many of their ancestors' traditions.
Furthermore, the people of Idoma are the second-largest ethnic group in Benue State (Middle belt – Nigeria), these people can be found in parts of Nasarawa (Middle belt) and Cross Rivers States (South-South).
Like any other society, Idoma people reveal their customs, traditions, beliefs, norms, and lifestyles through distinctive behavioral traits.
6. Ijaw
Ijaw people are people in Niger Delta in Nigeria, Predominantly found in Bayelsa state, Delta State and Rivers State. They are also found in other Nigerian states like Ondo, Edo, and Akwa Ibom.
The major occupation of the Ijaw people is fishing and agriculture.
Conclusively, Marrying from Ijaw tribe won't be a bad idea.
7. Bini
The people of Bini are one of the best tribes to marry a wife in Nigeria with almost the same attributes as the Igbo tribe.
The Edo or Benin people are an Edoid ethnic group primarily found in Edo State, Southern part of Nigeria. They speak the Edo language and are the descendants of Igodomigodo, which evolved to become the Benin Empire
8. Eket
Eket is the second-largest city in Akwa Ibom State, Nigeria. The name also refers to the indigenous ethnic group of the region and to their language, the city itself, an industrial city that in recent years has become so big.
The people of Eket are blessed with a rich and enviable cultural heritage. "Ekid", the language spoken by Eket and Esit Eket Local Government Area, conveys a unique culture and identity to the people.
Eket has a plethora of cultural displays such as Ekong, Mbok, Obon, Ekeng, Ibang-Isong, Akata, Nnabo, Ibem, Ekpe Obon, Nkuho, Ekpe, Ntak Unaidi, etc.
There are also many cultural practices and ceremonials prevalent in Eket and which have a defined pattern. These included burial ceremony, coronation, marriage, status initiation, land-holding, extended family system, harvesting of palm fruits, births land child naming ceremony.
Although Eket is one of those communities that embraced Christianity early, traditional religious practices are still prevalent such as the Supreme God (Abasi Anyong), while some people believe in worship deities (Edoho-"Abasi Isong").
In conclusion, the People of Eket are surely one of the best tribes in Nigeria to get married to.
9. Isekiri

The Itsekiri Tribe is one of the most dominant tribes in Delta State. Traditionally, Itsekiri men wear a long-sleeved shirt called a Kemeje, tie a George wrapper around their waist and wear a cap with a feather.
In addition, they are peculiar and unique riverine people who were traditionally fishermen and skillful traders.
10. Efik

Efik can be found in the present-day Cross River State and Akwa Ibom state. The Efik people speak the Efik language which is a member of the Benue–Congo subfamily of the Niger-Congo language group.
The tribe is known for their rich culture and heritage and they easily educate their children well to meet the society's standard.
Which State in Nigeria Has the Best Husband?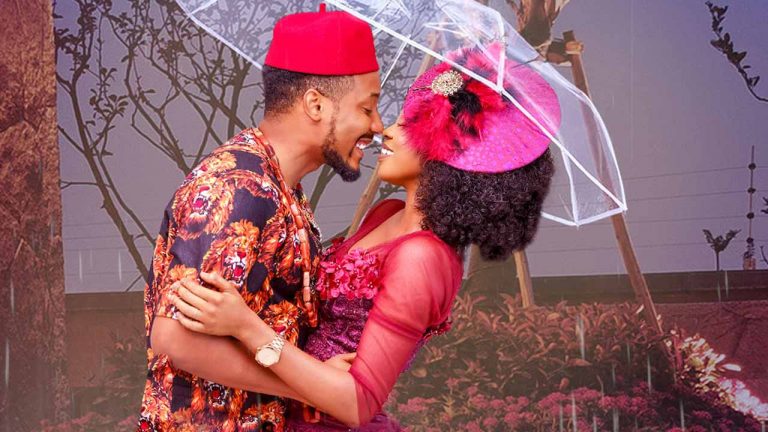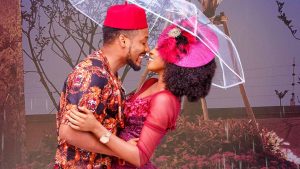 Below are some of the states with the best husbands in Nigeria.
Benue
Anambra
Imo
Lagos
Edo
Cross River
Enugu
Osun
Oyo
Love can be found anywhere anytime and in a hopeless place too. Having mentioned the above tribes which produce the best husbands it doesn't mean you can not get a good husband elsewhere to marry.
Nevertheless, marrying a Yoruba or Igbo man does not automatically makes your marriage perfect, it requires commitment and sacrifices to make any marriage work.
Read Also:
Beautiful Tiv names and meaning
Crazy Yoruba proverbs and meaning
Conclusion: Best Tribe to Marry as a Wife in Nigeria
In conclusion, It will shock you to see that Hausa did not make the list of tribes with the best husbands, this is because their religion permits a man to marry more than one wife, I don't think any woman would welcome the idea of becoming a second wife or even welcome a second wife.
Lastly, if you know any tribe that you feel should make the kindly comment below, and if your points are convincing enough I will have it updated. Thanks and regards.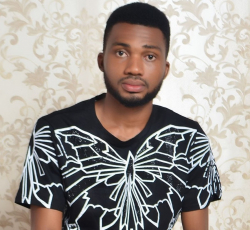 Latest posts by Benjamin Targba
(see all)