This article provides some of the disadvantages of treasury bills in Nigeria.
What are Treasury Bills?
Treasury bills are considered short term bonds that are issued by the federal government through the Central Bank of Nigeria. These bonds are issued in order to meet short term funding for the government. By selling treasury bills, the government is able to keep the money flowing within the economy and most times to finance its expenses. Also, the central bank uses it as a tool to mop up extra cash in the economy. Individual, institutions, firms, banks etc can purchase treasury bills.
So if you've been considering to go into a risk-free investment or maybe you're a business-oriented individual who in one way or the other has to lose money in the process of getting more or wants a steady rate of interest payments, here is an opportunity for you. However, it is important you have a proper understanding of these investment opportunities.
Read Also: Cost of Vehicle Registration in Lagos
Treasury bills are low risk because it is backed up by the government compared to other types of investment, and as long as you can trust the Nigerian government, you can go ahead.
Treasury bills have different tenures; maturity dates, the bonds are issued for 91days, 182days, 364days respectively, However, as much as it is considered a good investment plan, it is expected of an investor like you to first determine whether it is a viable one, you must establish the strengths and weaknesses of the investment opportunity, after that, you can make a decision base on your research
The reason for this article is to bring to your notice some disadvantages you should be aware of, with all the advantages associates with investing in treasury bills, in the end, it might not always provide the best option for your financial risk.
DIsadvantages of Treasury Bills in Nigeria you must Know
Having understood what treasury bills are all about let's quickly look at some of the disadvantages of treasury bills
1. Treasury Bills Attract Low Rates of Return
The topmost disadvantage of investing in Treasury bills is their low yield or return. Treasury bills are considered the safest form of investment since they are backed by the Federal government, however, these bonds offer a low yield. This is especially in periods of high inflation; you might not be ahead if you invest in treasury bills. The very nature of Treasury bills means you will not get a very high yield.
Treasury bills can be the best option for providing income when you are already wealthy, but it is not the same if you are just building up your wealth. Treasury bills are better for capital preservation.
2. Rolling Over Investment
Investment in treasury bills cannot be rolled over as they have to incur a cost each time a bid is made. The CBN does not automatically roll over your investment on treasury bills. Rolling over investments refer to the act or practice of taking profits or other proceeds from investments and making another investment with them. This means that one is investing in more of the same security.
However, you can mandate your bank to roll over the principal on your treasury bill when it has matured. You can also get the benefit of compounding interest by asking your bank to reinvest the interest portion of your Treasury bill after it is paid. Since investors cannot roll over investments, they have to incur a cost each time they make a bid.
3. Treasury Bills is Not The Best Option For Small Investors
With the low yields on Treasury bills, it's not the best option for people just building up wealth. The return is not all that impressive when you have just a little amount of money. For young investors and others who are starting out their lives and looking out for better ways to grow their money, treasury bills are not the best option.
Advantages of Investing in Treasury Bills in Nigeria
Below are some of the massive benefits of treasury bills in Nigeria
Treasury bills can be used as collateral when collecting loan from Banks
Interest gotten from Treasury bills are not taxed
Treasury bills can be used as collateral securities for repurchase transactions
There is freedom of customers to choose the tenure and respective interest rate they want
Treasury bills are liquidated
They are a good source of steady income
There are no transaction charges attached to treasury bills
Banks to Invest in Treasury Bills in Nigeria
If you are looking for the best bank to invest in treasury bills then you should consider any of these banks below
Guaranty Trust Bank
First Bank
Zenith Bank
Union Back
FCMB Bank
Sterlin Bank
Access Bank
Eco Bank
UBA Bank
Stanbic Bank
Treasury Bills Interest Rate in Nigeria
The interest rate of treasury bills in Nigeria is around 11.6% to 15%
Read Also:
How to Calculate VAT in Nigeria
Conclusion: Disadvantages of Treasury Bills in Nigeria
In conclusion, I hope this article has outlined the disadvantages of treasury bills in Nigeria, advantages and interest rate as well as Banks to consider when investing in treasury bills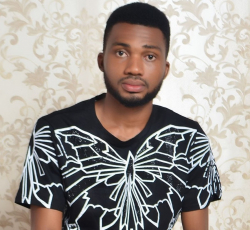 Latest posts by Benjamin Targba
(see all)