Are you trying to find a CitiBank location nearby? This post will be helpful if you are a customer of Citi Bank and want to find out about all Citibank branches in Nigeria.
Financial institution Citibank, formerly known as Nigerian International Bank, is a division of Citi Group Nigeria Limited. The first foreign bank to open in Nigeria was CitiBank. In May 1984, it became a legal entity.
Customers of Citi Bank have access to a wide range of financial products, including deposit and credit products, international trade, cash management sales, and investment banking. In 2008, CitiBank took the name CitiBank in place of Nigerian International Bank.
Despite not having locations in all 36 states, CitiBank has up to 12 locations and 300 workers. As we examine these branches closely, learn more about them.
CitiBank Branches in Nigeria
You're looking for details on Citi Bank locations in Nigeria and how to apply for a Citibank credit card. Everything you need to know about CitiBank in Nigeria is included in this post.
There are various Citi Bank locations across several Nigerian states.
The states with Citibank locations are the following:
Lagos State
Abia State
FCT Abuja
Delta State
Kano State
Oyo State
Rivers State
Despite having these limited locations, their coverage is all parts of the country.
Head Office
Lagos State is home to CitiBank's regional headquarters in Nigeria. Citibank Nigeria Limited is the name of the office (Citi Nigeria). The address is 27 Kofo Abayomi Street, Charles S. Sankey House, Victoria Island, Lagos.
CitiBank Branches in Lagos State
Citibank Nigeria Apapa Branch
Address: 32, Warehouse Road, Apapa, Lagos.
Phone: +234 1 1-2707828-31, 4600472-74; Fax: +234 1 2707828
Citibank Nigeria Idumota Branch
Address: 20 Ereko Street, Idumota, Lagos.
Phone: +234 1 7734158; Fax:
Citibank Nigeria Ikeja Branch
Address: 82 Allen Avenue, Ikeja, Lagos.
Phone: +234 1 2707031, 7740125; Fax: +234 1 2707050
Citibank Nigeria Limited. (Citi Nigeria)
Address: Head Office: Charles S. Sankey House 27, Kofo Abayomi Street, Victoria Island, Lagos.
Phone: +234 1 279 8400, 463 8400; Fax: +234 1 2701191
CitiBank Branches in Oyo State
Citibank Nigeria Egbeda Oyo State Branch
Address: Ajoda New Town Road, Egbeda, Oyo State.
Citibank Nigeria Lanlate Branch
Address: 1 Oke – Imale Road, Lanlate, , Oyo State.
Phone: +234 (0) 8025015996.
CitiBank Branches in Abia State
Citibank Nigeria Aba Branch
Address: ½ Factory Road, Aba, Abia State.
Phone: +234 82 441650, 221488
CitiBank Branches in FCT ABUJA
Citibank Nigeria Abuja Branch
Address: 4 Yola Street, Area 7, Garki, Abuja.
Phone: +23494610200 – 30, 4610200;
CitiBank Branches in Delta State
Citibank Nigeria Warri Branch
Address: 64 Effurun/Sapele Road, Warri, Delta State.
Phone: +234 53 251745, 09-7821995 – 6;
CitiBank Branches in Kano State
Citibank Nigeria Kano Branch
Address: F1 Airport Road, Kano State.
Phone: +234 64 980931, 631884.
About CitiBank
When Citibank was first established in 1812, it was known as the City Bank of New York; it eventually changed its name to First National City Bank of New York.
CitiBank has a long history that includes branch locations abroad and expanding globally. The bank is a global institution with just one clear goal: "To properly deliver financial services that support economic growth."
The foreign bank operating in Nigeria, CitiBank, strives to offer a broad spectrum of services and products to consumers, including organizations, corporations, and governments. They offer their clients the best results together with straightforward, original, and responsible solutions.
History of CitiBank in Nigeria
Beginning on May 2nd, 1984, CitiBank Nigeria Limited operated in Nigeria. The bank has been active since, and it is the first multinational bank to have opened branches in Nigeria.
Even though the bank started doing business in Nigeria in 1984, it did so as Nigeria International Bank Limited. That was prior to 2008 when it became CitiBank Nigeria Limited.
Customers of Citi Bank and those considering becoming customers who want to learn more about the bank or how to apply for a Citibank credit card should read this portion of our article.
It covers all there is to know about CitiBank in Nigeria, as well as Citibank locations and how to apply for a CitiBank credit card.
CitiBank Nigeria Limited Products & Services
Consumers can choose from a variety of financial goods and services offered by Citibank LTD. This comprises business and corporate clients, financial organizations, and the government.
The foreign bank provides corporate finance, investment banking, sales and trade, cash management, global transaction services, and products for deposits and loans.
It belongs to Nigeria's group of investment banks. It has 12 branches in Nigeria and roughly 300 employees.
The World Street Journal, Macro Trends, and Statista all estimate CitiBank's net value as of 2019 to be approximately 1.951 trillion dollars.
The parent company of CitiBank Nigeria Limited is CitiBank Overseas Investment Corporation, a division of CitiBank N.A. (USA).
How To Obtain a Credit Card from CitiBank
One common query from Citibank customers is, "How can I get a Citi Bank credit card?" People who currently use Citibank or plan to do so ask this question as well.
It's true that applying for a CitiBank credit card can be simple.
If you adhere to a few straightforward guidelines, you can apply for and obtain a Citi Bank credit card online.
The first thing you need to know is that Citi Bank issues a variety of credit cards. As a result, you must select the specific credit card you desire.
To obtain a Citibank credit card, go to the instructions listed below:
To find the best credit card for your specific needs, go to the website's credit card area in the first step.
Once you've decided, select "learn more" and then "apply" from the menu on the right. You will then be directed to a page where you can view the advantages of the card you have chosen.
After confirming that the card you chose is suitable for you, click "Apply Now" to be directed to an online form where you may complete it. Fill out the form completely and then submit it. If you filled out the form completely, the button would turn green.
Your application will be received and is being processed, and you will hear from them within seven days, according to a website that loads when you click the button. An application ID will be given to you, and you must write it down.
You only need to complete this step in order to apply for a Citibank credit card in Nigeria.
Read Also:
Conclusion:
Let's review Citi Bank locations in Nigeria. In summary, CitiBank Nigeria Limited has branches around the nation to serve customers' needs. The bank has made significant economic contributions to the nation.
We sincerely hope that our information on CitiBank branches in Nigeria was useful. Be sure to spread the information. Make a note in the comment area if you have any queries or remarks about the Citibank branches in Nigeria.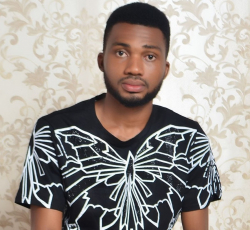 Latest posts by Benjamin Targba
(see all)