Should there be a dress code even in the tertiary institution? Why is Caleb University insisting on a dress code for its students? Where is Caleb University situated? These and many more will be critically examined in the article 'Caleb University Dress Code'. Sit back and relax while we take you through the nitty-gritty of how the Varsity operates.
Caleb University, situated at Ikorodu, Ibadan-Ijebu Ode Rd, Imota, is one of the Nigerian private universities with good academic communities that pin down their students with rules and regulations that are explicitly stated in the students' handbooks.
A college/varsity dress code is a one-type pattern worn by every college/varsity student. It is believed that uniforms/dress code enhances individuality rather than suppressing it and makes students more focused on education/teaching rather than dresses. Is that really the idea behind Caleb University Dress Code? Let's find out below.
Caleb University Dress Code
Dress codes or dressing uniformly should not be something burdensome if taken in by students in good faith. Apparently, almost all tertiary institutions have a dress code but leniency has made it forgotten.
However, dress code in this context might not actually mean dressing in the same uniform but having your mode of the dress being monitored to curtail indecent dressing whether as a male or female.
One would obviously think that with the Varsity's dress code being made compulsory for all, prospective students would eschew the varsity and go for varsities in which they have free hands to operate.
However, even with the issue of dress code and other regulations being monitored closely, Caleb University remains one of the very best Nigerian private universities.
This is probably because of the good facilities the school possesses ranging from the hall of residence, ICT centre, and befitting sports complex amongst other exciting facilities.
Furthermore, students are drawn to the University because of its serene campus environment with nature's gift of flora and fauna asides from its unique academic system and rapid academic calendar. What then is the dress code? What are the rules and regulations guiding the students of the Varsity?
Caleb University Rules & Regulations

Upon admission as a student at Caleb University, you are expected to comply with the university rules and regulations:
1.

Dress Code
Bizarre hairstyles are not allowed.
Indecent dressing is discountenanced, hence, skirts and skirts suits must be long enough to cover your knees. Cotton materials are, therefore, strongly recommended rather than jumping or clinging or body-hugging materials.
In the Caleb University handbook, students are not allowed to wear crazy Jeans, crazy Chinos and Corduroy materials because according to the management, these clothing are 'diabolic'.
2.

Male and Female Mutuality
Loitering and association with the opposite sex at the wrong place, wrong time and inappropriate manner will not be treated lightly.
At Caleb University, Male students are not allowed to hang around their female counterparts from 8 pm. Any student caught violating the rule will be forced to undergo community service at the university.
3. Use of Car
Students of Caleb University are not permitted to use any ride anytime they are on campus. Non-compliant with this law attract seizure of the car and the student will have to face the disciplinary committee for challenging the university law.
4. Cooking 
Cooking in any form in the halls of residence is disallowed.
Are Phones Allowed in Caleb University?
The answer to the question of whether Caleb University allowed the use of mobile phones on campus is YES. Caleb University allows the use of mobile phones and laptops respectively as it is evidently one of the ways to aid fast learning.
Conclusion: Caleb University Dress Code
Going by the general phenomenon, a place where there is no law; there is no sin'. Be notified that as a prospective student, your dress code/mode of dressing will be monitored upon gaining admission into the varsity. This should then be taken in good faith. After all, the consequences of indecent dressing affect the students, not the school management.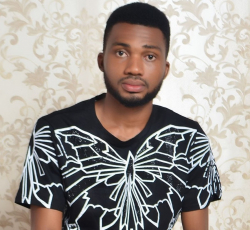 Latest posts by Benjamin Targba
(see all)