This post is an expository review of Top 10 Agritech companies in Nigeria
Agritech refers to the use of technology to innovate agricultural production, efficiency and profitability. 
This technology includes using data to modify and achieve faster planting, pitching investors, and improving the agricultural supply market.
Agrictech also involves using robots and AI to solve critical agricultural challenges, including environmental and harvesting problems.
The Agritech industry is fast becoming an opportunity to ensure food sufficiency in the country.  Farmers can now have access to loans, pitch investors through the help of Agritech companies.
Top 10 Agritech Companies in Nigeria
Below are some of the best Agritechology companies in Nigeria
1. Farmcrowdy
Farmcrowdy is a global Agritech company focused on leading Agritech businesses promoting sustainability in the global food chain, and solving deficiencies in the food value chain. They leverage technology to connect stakeholders with easy access to aggregate farm produce, raw agro-products and processed food. 
They aim to deliver premium value to stakeholders in the food value chain. They are known in Africa's digital agricultural space and known for driving food security solutions.  
2. Farm4Me
Farm4Me is the fastest-growing Agribusiness Company in Nigeria, attracting investments to build 6, 000 warehouses, 10, 000 trucks and 10, 000 tractors and other farm equipment
They are into Contract Farming, Farm Equipment Rentals and AgroHaulage, Warehousing and Commodity Export.
3. Omega Agri-Tech Limited
The company was formed in 2006 and registered with the Corporate Affairs Commission (CAC) as a business enterprise and was later incorporated as a limited liability company with 10 million ordinary shores In 2014. 
The company's activities extend into agricultural consultancy and establishing forms and managing the same for clients Including the purchase of fawn tools and implements also end livestock and poultry farm setup and management, including pest management and control.
They are active in agricultural aerial operations, whereby farm operations are carried out by aircraft (air tractor) for seeding fertiliser spray and agro-chemical applications. 
In recent years, they have developed different agricultural value chain business models for companies with large-scale production capacity.
4. Thrive Agric
At Thrive Agric, their core aim is using technology to drive agriculture passionately
about ensuring global food security.
They are on a mission to build an Africa that feeds her population and the world.
Thrive Agric has deployed skilled extension workers on all their farms to grow relationships with farmers and engage them with newer methods to improve yield. Via our in-built
reporting systems, these Agricultural professionals report.
5. Piggyvest
Piggyvest (formerly piggybank. ng) is the leading online savings & investing platform in Nigeria. For over 5 years of experience. Piggyest offers financial opportunities to investors to invest in agriculture and livestock in Nigeria. The investment spread for a period of time.
6. Farm sponsor
Farmsponsor is an agric-tech business with the mandate to promote food security in Africa with a host of products. pursuing their mandate of food security with the involvement of everyone using technology.
In conclusion, Farm sponsor is one of the most influential Agritech companies in Nigeria.
7. GroupFarma
Groupfarma is a tech-driven solution to agribusiness, they give investment
opportunities to people who desire to be involved in agriculture without getting their hands dirty. These investments empower farmers to produce more, create employment opportunities, reduce poverty and guarantee returns for investors.
8. Verdant
Verdant aims to enhance agricultural sustainability in Africa by using simple technologies in increasing productivity, improving the efficiency of resource use, and reducing ecological impacts. Through farmer-centric products.
Cooperatives, governments, financial institutions and farm input companies can also utilize Verdant unique data solutions, thereby cutting costs and increasing efficiency.
9. Flextree
FlexTree Limited is an innovative and revolutionary way of finding financial security in agriculture, and they have since sought ways to simplify agriculture for farmers and grant investors ease of access and wealth creation. The company offer numerous services that are explicitly tailored to solving most of the problems faced during the farming process.
Make agriculture more accessible and viable and Educate the masses on the advantages of agriculture.
10. BIC Farms Concepts
BIC Farms Concepts is an agribusiness firm that provides technological, educational, production and management solutions for food security and agro-investment proponents, who love to maximize their limited resources.
Unlike the conventional agricultural service providers, BIC Farms Concepts offers localized and affordable alternatives to foreign farming technologies and solutions.
11. DUFMA Integrated Agritech Services
DUFMA is a hybrid Agritech company that integrates farm Advisory services, management software and precision farming hardware together for MSME in Nigeria.
The DUFMA tech solution assists MSME in creating a sustainable business process after which farmers are onboarded into DUFMA's enterprise resource planning software solution and precision farming hardware to help MSME manage their day-to-day business operation, which makes this MSME investment ready for possible farm expansion.
How To Identify A Potential Agritech Before Investing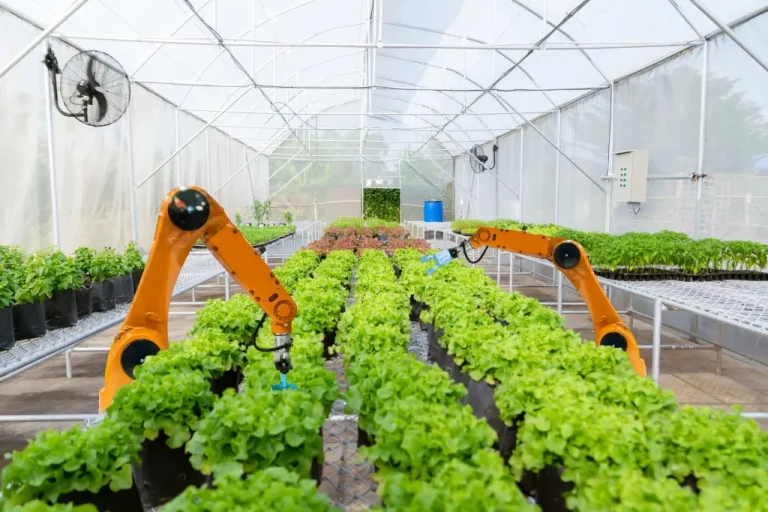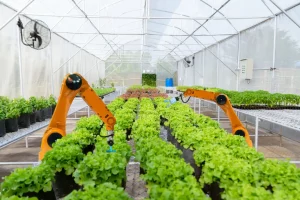 There are a lot of agric tech companies offering huge ROI to investors. Before investing, it is necessary to understand the company not to fall victim to a scam.
Below are things you need to check out for in an Agritech before investing.
1. Registration And Regulation
Companies operating in Nigeria are required to register with the Corporate Affairs Commission (CAC) regulated by the Security Exchange Commission (SEC). A company that doesn't register with these government agencies is most likely to be a scam. Before investing, make sure you ask and carry out research on the company registered and regulated by the appropriate authorities.
2. The Company Structure
The next step is to check out the company's structure. The company you intend to invest with should have a reliable and strong structure. Check out the top executives, who they are and how transparent and reliable they are to the public.
3. Insurance
Next, check if insurance of the Agritech companies in case of unforeseen circumstances. That way you can guarantee your money is in the right hand.
Most Agritech companies are insured by Leadway Assurance Ltd. Check their page for the Agritech company you want to invest in covered by the insurance company.
4. Return On Investment
 Lastly,  check out the return on investment (ROI) of any Agritech company you intend to invest in. If the return on investment promised is too good to be true, then it's probably a scam.
Some companies offer ridiculous ROI. For instance, 50% ROI in five weeks, it is certain these kinds of companies can't guarantee investors money back within that short span. 
The considerable ROI that Agritech companies can give should be within 5% and maybe 35% within a short time for any agricultural product. If it's more than that, then you should be vigilant.
Read Also:
Best Tech Companies in Nigeria
Top Factoring Companies in USA
Conclusion: Agritech Companies in Nigeria
These are some of the best Agritech companies in Nigeria. If there is any company excluded from the list, do let us know in the comment box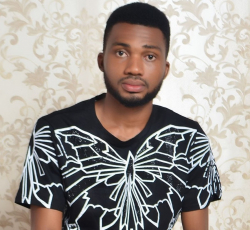 Latest posts by Benjamin Targba
(see all)