You stumbled on our webpage because you want to understand the mystery of why India was banned from football and the real story behind the India 99 – 1 Nigeria, a football match that many believed is the cause of India not participating in any football or Olympic games henceforth.
But what if I tell you that story both of us heard and believed is a big fallacy, a story fabricated by our elder ones to fool us into believing that something like that actually happened, I bet you are still glued to the hoax.
In this article, you will learn and understood why India was banned from football and other sports/Olympics and the real story behind India vs Nigeria football match that ended woefully for Nigeria as they lost Striker Samuel Okwaraji as the big fake story claimed.
The India 99 Vs Nigeria 1 Football Match (Mythical Story)

Growing up as kids we were been told how India used juju/superpowers/witchcraft (like that of the Shaolin Soccer) to manipulate Nigeria during India vs Nigeria football world cup qualifying match that ended 99-1 on the scoreline.
According to this story, India scored 99 goals while Nigeria only managed to score just 1 goal and guess what; Samuel Okwaraji who scored for Nigeria during the game lost his life because just before having that sublime strike that led to a goal for Nigeria, the ball had already turned into a heavy stone and he died instantly on the pitch after kicking the ball.
Second, It was believed that throughout the game India had 99 shots on target with 90% ball possession and scored from each of those 99 shots as the Nigerian Goalkeeper could not help but let in goals in his own net shamelessly.
The mythical story also made us believe that each time the Nigeria Goalkeeper tried to save a shot, the ball would turn into a head of a lion with flames roaring up and down to tear him down in pieces so he had nothing to do but clear the way and save his own life.
Nigeria, on the other hand, managed only 10% ball possession and before the game had kicked off, India asked to be allowed to play the game barefooted and also made a pledge to FIFA that if Nigeria should score just 1 goal in the game they should be declared winners.
So in the end, Nigeria won the game even though they lost 99-1 on the scoreline as Samuel Okwaraji scored the only goal for Nigeria and taking into consideration the pledge India had made before the game Nigeria was handed the win while India was banned from football, sports and other Olympic games after then
A Brief Highlight From The Match India 99-1 Nigeria
Nigeria lost the game 99-1 to India on the scoreline but won the tie and qualified due to the pledge made by the Indians
 The Nigerian goalkeeper could not save any of the shots played to him as the ball turned to a head of a lion with flames
 Samuel Okwaraji who happened to be the Nigeria striker and hero lost his life after scoring the only goal for Nigeria
Indias played the match barefooted without boots
The game took place on the 12th of August 1989
FIFA banned India after the game from participating in any sport
Many believed in this mythical story simply because the use of the internet was not standardized and people could easily believe anything they hear hence I haven't found any source that backs up these claims
Well, as for me it was not until years after secondary school I sat one day and reasked myself the question so I decided to research this and discovered we have been fooled.
What Actually Happened – The Real Story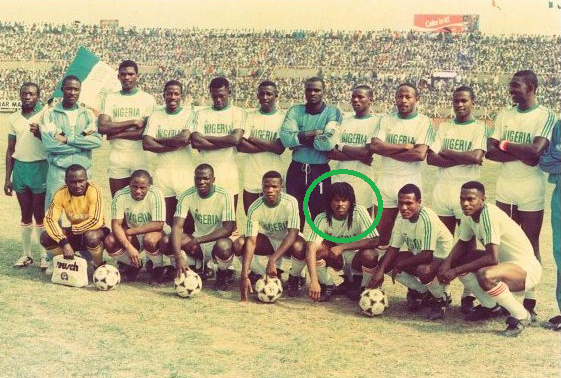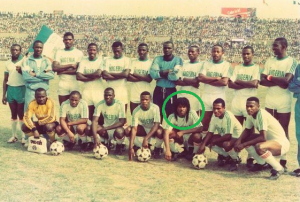 I can boldly tell you that the story we all had was just a hoax, a story fabricated to fool us.
Samuel Owaraji who was rumoured to have lost his life in India vs Nigeria game died in a World Cup Qualifying match against Angola right on the pitch in 1989 after having a cardiac arrest in the 77th minute (Rest in peace to a Legend).
As a matter of fact Samuel Okwaraji never even played against India in any competition so the whole claims are fake.
To shut down the mythical story, there was no match between Nigeria and India India scored 99 goals against Nigeria.
Come to think of it as a football fan, is it possible to score 99 goals in a single match? absolutely No because a game is made of 90 minutes so does that mean the Indians were scoring 2 goals per minute? where there were no goal celebrations? no halftime or substitution that could take some minutes off the game?
I want you to reframe these questions to yourself and as a football fan, I am sure you will agree with me that it is impossible to score 99 goals or even 100 goals in a football match and all these claims are just fake to fool our childhood.
Why India Was Banned From Football by FIFA
Having understood the hoax story of the India 99 vs Nigeria 1 football game and what actually happened in reality. It's time to investigate why India was banned from football and other sports by the Federation of International Football Association (FIFA).
Read Also: History of Yoruba People
Below is why the Indians were banned.
Firstly, India was never banned from football or any sporting activities, however, they withdrew themselves as they couldn't meet up the demands of FIFA
FIFA imposed a law that Anybody playing in the 1950 WorldCup must wear protective boots
While determining the group stage of the world cup, it was guaranteed that Italy and brazil would be given slots
FIFA decided that 7 Slots would come from Europe while 6 from America and 1 from Asia
3 out of the 4 Asian teams that were invited to the Worldcup happened to withdraw from the tournament willingly before the knockouts thereby leaving empty slots behind
Fortunately for India, they automatically earned a slot in the WorldCup and it was their first time to appearing in a world cup game
After the Worldcup India was suspended automatically as they could not keep to the rules as FIFA could not allow them to play ball barefooted
So that's what actually happened, my friend!!
Read Also:
How Many Ethnic Groups are in Nigeria?
History of Tiv People of Benue State
Conclusion: Why Was India Banned From Football? (India 99 Vs Nigeria 1)
In conclusion, we hope this article has shined your eye on India vs Nigeria game that claimed to end in a 99-1 scoreline and you could boldly argue that such a thing never happened having understood the real gist and why India was suspended from football by FIFA.
Kindly share this article with a fellow who still believes Nigeria lost by 99 goals to 1 to India Samuel Okwaraji lost his life during the game but in the end, Nigeria won the match due to the pledge India had made before the game and, let's save a soul…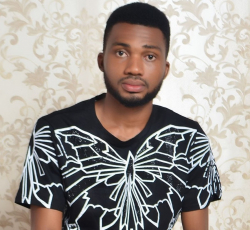 Latest posts by Benjamin Targba
(see all)