Do you know that the names Cecelia and Claudia mean blind and lame?. Unlike some tribes that prefer western names, Yorubas are known for giving their children our traditional Yoruba names. This article contains some of the sweetest Yoruba Names and their meaning.
It no doubts Yoruba ethnicity is one of the biggest in Nigeria and West Africa at large. Usually, the Yoruba people reside in the north-central and south-western parts of Nigeria. The Yoruba are one of the most talented ethnic groups in Nigeria, it is obvious that they occupy some of the major and big government offices in Nigeria.
Despite a large population of Yoruba people in Nigeria, they still hold and maintain their cultural heritage from the older generation to the younger ones and it is important to understand the Yoruba history and how they came to take dominance in the population
If you are a parent looking forward to giving your child the best Yoruba name that carries a heavenly meaning, you should consider our list of Yoruba names and their meaning below
Yoruba Names and their Meaning
Here is a list of both Male and female Yoruba names and their meaning … please leave Oyinbo names for oyibo people oo…
A
Aanuoluwapo; God's mercy is great.
Aarin; refers to centre/middle
Aarinade; in the centre of the crown
Aarinola; the centre of wealth
Abayomi; the enemy would have gloated over me
Abejide; born during the rainy season
Abidemi; born before the fathers arrival
Abidoye; born before the arrival of a chieftaincy title
Abiodun; born during the festival
Abiola/ Abimbola/Abisola; one born into wealth
Abiona; born during a journey
Abioye/Abisoye; born into status/title
Abisogun; born during a war
Abisuga; one born into the palace
Abodunrin; one who walks in with the festival/holiday
Abosede/Abiose; born on the first day of the week
Adaramola; one who complements wealth with beauty
Ade; this refers to crown or royalty
Adebajo; the crown returns from a trip
Adebambo; the crown returns with me
Adebanjo; the crown fits me
Adebanke; the crown helps to pamper me
Ade Bankole; the crown assisted me to build a house
Adebayo; the crown meets with joy
Adebimpe; the crown birthed me complete
Adebisi; the crown has given birth to more
Adebiyi; the crown gave birth to this one
Adebola; the crown meets with wealth
Adeboro; the crown meets wealth
Adebowale; the crown has come home
Adeboye; the crown meets the title
Adeboyejo; the crown befits the title
Adebukola; the crown has added to wealth
Adebusoye; the crown has adds to status
Adedamola; the crown is mixed with wealth
Adedapo; crowns associate/affiliate
Ade Daramola; the crown associates with (complements) wealth well
Adedayo; the crown has become joy
Adedeji; the crown has become two
Adediji; the crown has become a refuge
Adediran; the crown becomes hereditary
Adedoja; the crown has become a market
Adedokun; the crown has become (as wide as) the sea
Adedolapo; the crown holds wealth together
Adedotun; the crown has become fresh/new
Adedoyin; the crown has become honey
Adefemi; the crown loves me
Adefolake; the crown pampers with wealth
Adefolarin; the crown walks with wealth
Adefoluke; the crown pampers with God
Adefoyeke; the crown pampers with the title
Adegbenga; the crown elevates/uplifts
Adegbenro; the crown establishes
Adegbola; the crown carries wealth
Adegboyega; the crown has elevated the title
Adegoke; the crown ascends a height/hill
Adegoroye: the crown ascends to a title
Adegunte; the crown ascends the throne
Adeiye; the crown of salvation
Adejare; the crown has overcome
Adejobi; the crown gives birth together
Adejoke; the crown will together pamper this one
Adejoro; the crown enjoys (eats) wealth
Adejumo; the crown unites
Adejumobi; the crown unites to give birth to
Adejumoke; the crown unites to pamper
Adejuwon; the crown is greater than them
Adekanmi; I am entitled to the crown
Adekemi; the crown pampers me
Adekilekun; the crown makes the house full
Adekitan; the crown does not finish/end
Adekola; the crown collects wealth
Adekoyejo; the crown brings together titles
Adekunle; crowns fill the house
Adelabi; we gave birth to a crown
Adelana; the crown opens the way
Adelani; we own the crown
Adelanwa; it is a crown that we look for
Adeleke; the crown triumphs
Adelodun; the crown owns the festival
Adelowo; the crown has respect
Adeloye; the crown is (the essence) of a title
Ademola; the crown has been added to wealth
Ademolu; the crown has been added to the master
Adeniji; the crown has protection/refuge (to offer)
Adenike; the crown has (need of) care
Adeniran; the crown has history/lineage
Adeniyi; the crown has prestige/dignity
Adenola; the crown owns wealth
Adenrele; the crown is going home
Adenuga; the crown owns the palace
Adeoba; the crown of the king
Adeola; crown of wealth
Adeolu; the crown of God
Adeoti; the crown does not fade
Adeoye; a crown of title
Adepeju; the crown is full of honor
Adepero; the crown pacifies
Adepitan; the crown tells a story
Adepoju; crowns are many
Aderemilekun; the crown has dried my tears
Aderinsola; the crown walks into wealth
Aderiyike; the crown has found one to pamper
Aderonke; the crown has something to pamper
Aderoju; the crown has succor
Aderopo; the crown replaces
Adesanmi; the crown profits me
Adesewa; the crown makes beauty
Adesile; the crown opens a new house
Adesina; the crown has opened the way
Adesoji; the crown is revived
Adesokan; the crown is one
Adesola; the crown makes wealth
Adesoro; the crown makes wealth
Adesoye; the crown watches over the title
Adesupo; the crown aggregates
Adetola; the crown is the worth of wealth
Adetolu; the crown which belongs to God
Adetona; the crown gives direction
Adetoro; the crown is peaceful
Adetoun; the crown is worth strife
Adetoyebi; the crown is big enough to birth titles
Adetoyese; the crown has beautified the title
Adetunji; the crown has woken again
Adetutu; the crown is calm/soothing
Adewale; the crown has come home
Adewetan; the crown has being bath
Adewonuola; the crown has entered into wealth
Adewunmi; I am desirous of the crown
Adeyanju; the crown succeeds
Adeyato; the crown is different
Adeyemi; the crown befits me
Adeyemo; the crown befits a child
Adeyiga; the crown surrounds the palace
Adeyinka; the crown surrounds me
Adeyeye; the crown befits its titles
Adeyoye; the crown rejoices over the title
Adunade; the sweetness of the crown
Adunbi; one who is sweet to give birth to
Adunke; one who is sweet to pamper
Adunni; one who is sweet to have
Adura; means prayer
Aduramigba; my prayer has been answered
Afolabi; one born with wealth
Afolami; one who breathes with wealth
Afolarin; one who walks with wealth
Afolorunso; one kept under God's protection
Agboola; the stage/platform of wealth
Aibinuola; one who is not antagonistic of wealth
Aje; a child born on monday
Ajibola; one who wakes up to meet wealth
Ajibade; one who wakes into royalty
Ajibike; we woke up to take care of this one
Ajirola; one who wakes to the sight of wealth
Akin; refers to warrior/valor
Akinbiyi; a warrior gave birth to this one
Akinbode; a warrior has arrived
Akinbola; valor meets with wealth
Akindele; the warrior has come home
Akinkunmi; valor fills me
Akinlabi; we gave birth to a warrior
Akinleye; valor has glory
Akinlolu; the Lord is Valor
Akinloye; valor is a title
Akinmade; the warrior takes the crown
Akinniyi; valor has dignity
Akinola; valor of wealth
Akinpelu; the warrior was one of them
Akinrinnola; the warrior walks in wealth
Akinsanmi; valor profits me
Akintayo; valor is the worth of joy
Akintola; valor is the worth of wealth
Akintoye; valor is the worth of title
Akintunde; the warrior has come again
Akinwunmi; warriors appeal to me
Akinyele; valor befits a home
Akinyemi; valor befits me
Akeju; one who is over-pampered
Anjolaoluwa; we are enjoying (eating) the wealth of God
Alaba; the second child born after a set of twins
Alade; the crowned one
Alayo; one who is full of joy/merriment
Alarape; the one with family is complete
Ara; means family. It also means "to be a part of"
Aralola; family (relations) is wealth
Aramide; my family has come
Araoye; a part of the title
Aremu; is the name given to the first male child
Ariyo; one who is joy to behold
Asikooluwaloju; the Timing of God is best
Atinuke; a person who has been pampered from conception
Ayan; refers to drums/drumming.
Ayanbadejo; drumming complements the crown well
Ayandele; the drummer has come home
Ayantola; drumming is the worth of wealth
Ayantuge; drumming is the worth of the palace
Ayanyinka; drumming surrounds me
Ayo; means joy
Ayoade; the joy of the crown
Ayobade; joy meets with the crown
Ayobami; joy meets with me
Ayodabo; joy is back
Ayodeji; joy has doubled
Ayodele; joy has come home
Ayodiran; joy becomes hereditary
Ayoku; joy remains
Ayokunle; joy fills the house
Ayokunnumitetete; joy fills my insides completely/ joy saturates me
Ayomide or Ayomitide; my joy has come
Ayoola; the joy of wealth
Ayorinde; joy walks in
Ayotomi; joy is enough for me
Ayotola; joy is the worth of wealth
Ayotunde; joy has come again
Read Also: Cool Yoruba Provers and their Meaning
B
Baba; means father or grandfather
Bababunmi; father gave me
Babajide; father has awoken
Babalola; father is wealth
Babarinsa; "father saw and ran". Name given to a child whose father dies shortly after his birth
Babasola; father makes wealth
Babatola; father is the worth of wealth
Babatunde; father has come again
Babatunji; father had arisen/reincarnated
Babawale; father has come home
Babayeju; father confers dignity
Badejoko; one who sits with then crown
Bolajoko; one who sits with wealth
Bolatito; so wealth is this big?
Bolutife; it is as God desires
Botiwunoluwa; as God desires
D
Dideolu; the rising of God
Durodola; wait for wealth
Durojaiye; wait to enjoy (eat) life
Durosinmi; wait to bury me
E
Ebudola; insults have become wealth/honor
Ebunoluwa; gift of God
Emiola; the spirit of wealth
Eni; means person
Enilo; the person who went away
Eniola; person of wealth
Enitan; a person about whose birth a story is told
Eniolurunda; a person created/moulded (especially) by God
Eniolorunopa; a person who God will not kill
Enitanwa; a person who we have been waiting for
Ekundayo; tears have become joy
Ereola; the benefit/advantage of wealth
Erioluwa; evidence/testimony of God
Etoade; right of the crown
Ewaoluwa; beauty of God
Eyiloreoluwa; this is the favor of God
Eyitola; this (one) is the worth of wealth
F
Faramade; move closer to the crown
Fadekemi; make use if the crown to pamper me
Fadesewafunmi; make beauty from the crown for me
Fehintiola; rest/relax on wealth
Feyifoluwa; give this (one) to God
Fijinjesu/ Fijinoluwa; consecrated unto Jesus/God
Fiyinfoluwa; give prestige to God
Folagbade; receive a crown with wealth
Folashade; use wealth as a crown
Fowosade; use money as a crown
G
Gbekelolu; rest on God
Gbadewole; enter a place with the crown
Gbolagunte; ascend the throne with wealth
Gbolahan; show off wealth
Gbowoade; receive the crown
I
Ibidokun; family becomes (as wide as) the sea
Ibidun; child birth is sweet
Ibijoke; family pampers together
Ibikeye; childbirth brings honor
Ibikunle; birth (children) fill the house
Ibilola; childbirth is wealth
Ibisola; childbirth makes wealth
Ibiyemi; childbirth honors me
Ibirinade;
Ibironke; family has found who to pamper
Ibiolagbajosi; the place wealth converges at
Ibukunoluwa; blessing of God
Idowu; the name given to the child born after a set of twins
Idurotioluwa; the steadfastness/ abiding presence of God
Ife; means love
Ifeade; love of the crown
Ifedolapo; love holds wealth together
Ifejobi; love gave birth together
Ifeoluwakusi; the love of God abounds
Ifetayo; love is the worth of joy
Igbagboluwa; belief/faith of God
Ikeolu; the care of God
Ilesanmi; home benefits me
Imoleoluwa; light of God
Inioluwa; property of God
Ipadeola; assembly of wealth
Ipinuoluwa; decision of God
Iremide; my fortune/benefit has arrived
Iretiola; hope/anticipation of wealth
Iretioluwa; God's hope
itanife; the story of love
Iteoluwakiisi; the throne of God is permanent
Itunuoluwa; comfort of God
Iwalewa; good character is beautiful
Iyanda; a selected being
Iya; refers to mother/grandmother
Iyabo; mother has come
Iyadunni; mother is sweet to have
Iyaniwura; mother is (as precious as) gold
Iyatunde; mother has returned
Iyanuoluwa; mercy of God
Iyinoluwa;Praise of God
Iyiola; the prestige of wealth
Iyunadeoluwa; beads (corals) of the crown of God
Jejelaiyegba; life should be treaded gently
Jejeolaoluwa; the wealth of God is gentle/restful
Jenrola; let me find wealth
Jokotade; sit with the crown
Jokotola; sit with wealth
K
Kalejaye; sit and eat (savor) life
Kasimawo; let's wait and see (if this child will live long)
Kikelomo; children are destined for pampering
Kofoworade; he does not buy the crown with money
Kofoworola;he does not buy wealth with money
Kokumo; he/she will not die again
Koledowo; build a house in anticipation of wealth
Kosoko; theres no hoe
Koyinsola; put honey into wealth i.e. experience sweet wealth
Kukoyi; death rejects this (one)
M
Magbagbeoluwa; do not forget God
Majekodunmi; do not let it hurt (pain) me
Majemuoluwa; convenant of God
Makanjuola; do not be in a hurry to get wealthy
Malomo; don't go away any more
Matanmi; don't deceive me
Meraola; I did not buy wealth
Mobiyina; I have given birth to this one (at last!)
Mobolaji; I awoke with wealth
Modupe; I give thanks
Mofaderera; I adorn my body with a crown
Mofeoluwa; I love God
Mofeyisade; I use this (one) as a crown
Mofeyisola; I use this (one) as wealth
Mofogofolorun; I give God glory?
Mofolami; I breathe with wealth
Mofolusho/Mofolorunsho; I place in Gods protection/keeping
Mofopefolorun; I give thanks to God
Mogbadunola; I enjoy wealth
Mogbolade; I bring wealth home?
Mojirayo; I awoke to see joy
Mojirola; I awoke to see wealth
Mojisola; I awoke to wealth
Mojolaoluwa; I enjoy (eat) the wealth of God
Mojoyin; I enjoy (eat) honey
Mokolade; I have brought wealth
Molayo; I have joy
Monilola; I have a share in wealth
Mopelola; I am complete in wealth
Moradeke; I have found a crown to pamper
Moradeun; I have found a crown to pamper
Moradeyo; I have found a crown to rejoice over
Morakinyo; I have found a warrior to rejoice over
Morayo; I see joy
Morenike; I (have) found a person to pamper
Morenikeji; I have found my second (better) half
Moriojurereoluwagba; I have found God's favor/ favor in God's sight
Moriselade;
Morohundiya; I find one to lessen my suffering
Morohunfola; I bestow something on wealth
Morohunfolu; I have found whom to give to God
Morohunkolafun; I have found whom to build wealth for
Morohunmubo; I have found someone to bring back
Morolake; I have found wealth to pamper
Morolayo; I have found wealth to rejoice over
Mosopefunolorun; I thank God
Mosunmola; I move close to wealth
Motilewa; I come from home
Motunrayo; I have once again seen joy
Moyoade; I rejoice over the crown
Moyosoreoluwa; I revel/rejoice in God's favour
N
Naade; Precious royalty
Ninioluwalere; Having God pays
Niniola; Having wealth
Numilekunolwa; clean my tears lord
O
Oba; King
Obafemi; the king likes me
Ododo; flower
Odeh; I'll give praise
Odunayo; year of joy
Ogooluwa; glory of God
Ogooluwatomiwa; God's glory comes to me
Ojuolape; eye of wealth is complete
Olabisi; joy is multiple
Oladapo; wealth has been mixed together
Oladayo; wealth becomes joy
Oladele; wealth has arrived
Oladunni; wealth is worth having
Olaide; wealth comes around
Olaitan; God's blessing has no end
Olamide; My wealth has come
Olaoluwatomi; God's wealth is enough for me
Olaoluwakinsha; God's wealth never fades
Olajumoke; wealth unites to pamper
Olakunle; home full of wealth
Olatunde; wealth has come again
Olatunji; honour reawakens
Olasinbo; wealth is on its way
Olawunmi; I desire wealth
Olayinka; wealth/ honour surrounds me
Ololade; the wealthy one has come
Olorunyomi; God has saved me
Olubunmi; Gift of God
Olubusayo; God has added to my joy
Olufemi; God loves me
Olufunlola; God has given me wealth
Olufunmilayo; God has given me joy
Olugbenga; God has raised me up
Olumide; My God has come
Oluwamayowa; The lord has brought joy
Oluropo; God represent
Olusanjo; God has made up
Oluseyi; God has made this
Olusola; God has blessed me
Oluwabusola; God adds to my wealth
Oluwadamilare; God has justified me
Oluwadarasimi; God is good to me
Oluwadamisi; God spared me
Oluwadamilare; God has crowned me
Oluwafirekanmi; God has touched me with goodness
Oluwafunbi; God gave this to me
Oluwagbotemi; God heard me
Oluwakemi; God is taking care of me
Oluwanifemi; God loves me
Oluwafunke; God gave me to pamper
Oluwajomiloju; God has surprised me
Oluwapamilerin; God has given me laughter
Oluwapemisire; God has called me to goodness
Oluwapelumi; God is with me
Oluwaremilekun; God has dried my tears
Oluwasegun; God is victorious
Oluwasekemi; God takes care of me
Oluwaseuntowunmi; God did what I wanted
Oluwaseuntofunmi; I thank God for giving me
Oluwasoromidayo; God made my life joyful
Oluwasunbare; God draws me nearer to goodness
Oluwatimilehin; God supported me
Oluwatobi; God is great
Oluwatofunmi; God is enough for me
Oluwatomisin; God is enough for my praise
Oluwatomiwa; God searched for me
Oluwatose; God is able
Oluwatosin; God is worthy to be served
Oluwatoun; God is enough
Oluwatoyin; God is worthy to be served
Oluwatunmise; God has reformed me
Oluwayemisi; God honours me
Ominira; liberation
Omobobola; he came to meet wealth
Omobolanle; A child who met wealth at home
Omobolaji; A child born with wealth
Omolabake; A child to be pampered
Omodunmi; A child is sweet to have
Omolara; A child is family
Omolola; A child is wealth
Omolayo; A child gives joy
Omolewa; Children are beauty
Omotola; A child equals wealth
Omowunmi; I desire a child
Omoyeni; we're worthy of a child
Oni; Born in sacred abode
Opeyemi; I should be grateful
Opeyimika; I am surrounded by grace
Oreofe; free grace
Oreofeoluwakintan; God's grace never ends
Oeeofeoluwatofunmi; God's grace is sufficient for me
Oreoluwa; God's friend
Orode; wealth is here
Oyindamola; honey is missed with wealth
Oyindasola; honey is poured to wealth
Oriyomade; my head rejoice with crown
P
Pamilekunayo; cause me tears of joy
Pamilerin; cause me laughter
R
Remilekun; stop my grief
Romoke; Having a child to pamper
Ronke; Having someone to pamper
S
Seye; Make honour
Similoluwa; Rest in the lord
Simisola; rest in wealth
Seun; we thank God
T
Temidayo; Mine has turned to joy
Temidire; Mine has turned to favour
Temiloluwa; God is mine
Temitope; enough reason to give thanks
Tifeoluwa; it is the will of God
Tioluwaniope; To God be the glory
Titilayo; Eternal happiness
Titilola; wealth is forever
Titilope; Grateful forever
Tiwalade; the crown is ours
Tiwatope; Our situation is worthy of thanks
Tokunbo; Born in my absence
Tolulope; Thanks be to God
Toluwalase; Authority belongs to God
Toluwani; It's God's own
Toriola; Because of wealth
Tujuka; be cheerful
W
Wasola; come to riches
Wuraola; The gold of wealth
Y
Yejide; image of her mother
Yewande; Mother looked for me
Yetunde; Mother has returned
Yosolaoulwa; Enjoy the wealth of God
Read Also:
History of Tiv People of Benue State
Names of God in Yoruba Language
Conclusion: Yoruba Names and their Meaning

In conclusion, the Above are well-compiled male and female Yoruba names and their meaning. Is there any Yoruba name you want to know it's meaning that is not included in the list? Kindly drop the name in the comment box, and we will give you the english meaning.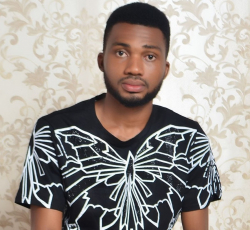 Latest posts by Benjamin Targba
(see all)