Are you new to Port Harcourt and trying to find the Bolt office? Do you want to register for Bolt in Port Harcourt but do not know how? Don't worry; I'll walk you through where to go and what to do to register your car with Bolt, which is what this article is about.
Markus Villig founded the international transportation network company Bolt, formerly known as Taxify, in August 2013. Its corporate headquarters are in Tallinn, Estonia. It is a ride-hailing app that is used to book rapid, secure, and economical journeys within Nigeria.
In Nigeria, the Bolt service is becoming more popular than the Uber transportation service. For door-to-door transportation transactions, the Bolt service undoubtedly acts as a meeting place for drivers' and passengers' activities.
Furthermore, it has improved Nigerian transportation and provided employment chances for car owners thanks to its service.
Bolt Office address and Contact in Port-Harcourt
According to bolt, their office is sited at
Deborah Lawson House, Abacha Road, GRA. Port Harcourt.
Email: Portharcourt@bolt.eu
For New driver registrations, you can log in into their website @ Portharcourt-signup@bolt.eu
Bolt Ride in Port Harcourt
When you use Bolt, you can move safely and conveniently. Bolt makes moving simple, convenient, and quick. Undoubtedly, Bolt's catchphrase "Happy drivers, happy riders" satisfies its patrons. Bolt drivers make more money since commission fees are cheaper. You can always rely on Bolt for prompt assistance whenever you need it.
How To Book a Bolt Ride in Port Harcourt
If want to get a bolt ride in port Harcourt, all you have to do is get the bolt app and then register as a bolt customer, following a few simple steps. After that login into the bolt app.
The Bolt app will ask you to enter your destination, view an estimated fare and a selected driver, and then request a pickup. Using the Bolt driver app, Bolt drivers must accept a ride request, pick up the passenger, and then transport them to their destination.
How To Register And Become Bolt Driver in Port Harcourt

Below are the procedural requirements to register for bolt in Port Harcourt
1. To register, sign up at the Bolt website or  you can download the Bolt (Taxify) Nigeria driver app:
2. Go to the driver sign-up page on their  website: partners.taxify.eu/driver-signup and you can register as a fleet owner If you have three or more vehicles,
3. You will get a notification by email inviting you to attend an onboarding session after completing your registration and verification successfully
4. Go for vehicle inspection: Get your vehicle inspected, check the AutoGenius facility
5. Get activated: Come for an onboarding session
Monday – Friday in Abuja (09:00 and 15:00) and
Lagos: Monday – Saturday (09:00 and 16:00):
Abuja: No 10, Volta Street (Off Thames Street), Maitama, Abuja
Lagos: Plot 118, Block 25, Salem Street (Off Kusenla Road or Off Palm Springs Road), Lekki, Lagos
Monday – Friday at 10:00 and 13:00 in Benin City, Ibadanand Owerri and Abeokuta, Enugu, and Port-Harcourt
Monday – Friday at 9:00 and 17:00:Abeokuta:  Asiwaju Kitchen, opposite St. Peter's Cathedral, Ake Roundabout
Benin City: Ehanire House, 34 Akpakpava Road Benin City, Benin
Calabar: The LiftHub Complex, 6A Housing Estate Road, Calabar
Enugu: Genesys Tech Hub, Centenary City, along PH expressway, Enugu
Ibadan: Archbishop Ayo Ladigbolu House, 1 College Crescent, by St. Annes Church, Molete-Challenge Road, Ibadan
Kano: Di-Hub, No 3 Sabo Bakin Zuwo Road, Kano
Owerri: No. B49/B66 L'Arcade Mall, 14C Okohia Layout, World Bank Area L, New Owerri, Imo State
Port-Harcourt:  KoWork NG, F6, Sani Abacha Road, G.R.A, Port Harcourt
Uyo: 235, Oron Road (Before Shelter Afrique), Uyo.
Document Requirements For Rolt registration
You are required to also bring the following document
Vehicle licence
Valid Nigerian driver's license
Insurance Certificate
Proof of Ownership
Certificate of Road-Worthiness
Valid AutoGenius Inspection Report.
Get Verified
You must process of registration will not be complete without verification
Go to Bolt You verify identity verification portal
Click the Request verification button to request verification
Provide your email, phone number, and location to begin the process
You can contact us during office hours at 08039012019 for more inquiries.
Take caution that
To receive a complete understanding of the registration procedure, you can check the Bolt sign up tutorial video.
Additionally, you can get in touch with bolt via WhatsApp for assistance and information about your activation.
Your account can be suspended if you don't finish the verification process in 3 weeks.
Drivers should additionally give the vehicle owner's information (name, phone number, email address, and banking data) since the platform only supports driver sign-ups in order to prevent instances of automobile use without the owner's consent.
Benefits Of Being a Bolt Driver
When it comes to partnering with bolt there are always a lot of benefits you can enjoy, let's take a close look at some of these benefits
1. Good earnings: in Lagos, the average monthly earnings for a Bolt driver is N400,000 which is far more better than most white-collar jobs in Nigeria. You can also get such earnings even here at Port Harcourt.
2. Anyone can join with Bolt; all you need is a car that satisfies the Bolt car specifications for Nigeria in 2021 (see below), or the capacity to operate a vehicle.
3. You can drive whenever you have the time because there is no set job schedule or employer. You use your car whenever you have time.
4. You only pay commission when you make money; there is no monthly charge or deposit.
4. You get paid as you go to work. There is no restriction on how many journeys you can take in a single day, week, or even month. Weekly payouts are made.
Bolt Accepted Car Specifications
These are the required car specifications needed by Bolt
You must not apply with a vehicle that is more than 14 years old
You must have a 4-door SUV or sedan vehicle
The state of your car should be fit for the job
Your vehicle must have space for at least four people
Read Also;
Birth Certificate Registration
Conclusion:
In conclusion, Bolt driving has become a very good way to make money driving. I hope this guide has been insightful taking you through how to register and become a bolt driver in Port Harcourt and Nigeria at large.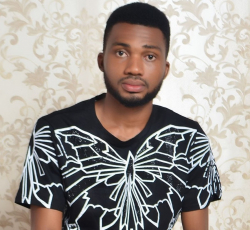 Latest posts by Benjamin Targba
(see all)