Are you looking for PalmPay office address in Nigeria to contact them?
PalmPay is an electronic wallet and online payment system that provides consumers with financial services through a mobile app.
The ability for users to make money while using the mobile app is one of PalmPay's great features. PalmPay offers cashback, incentives, and prizes as ways to earn money.
You can pay bills, recharge airtime, receive money into your account, send money to other users, and withdraw money to a bank account using PalmPay. You can always use the reward points you get after certain transactions.
PalmPay has offices spread out around the nation to handle consumer inquiries and grievances. Continue reading to learn the addresses and phone numbers for these PalmPay offices.
Palmpay Office and Contact Information in Nigeria
The volume of financial transactions and the number of active agents on the PalmPay network have increased significantly since 2019 when PalmPay launched its online mobile transaction platform in Nigeria.
Any question or concern a consumer may have can be addressed by contacting PalmPay customer support or by going to a local PalmPay location.
PalmPay is not only owned by a respected business but also has physical offices in Ghana and Nigeria.
The Nigerian headquarters of PalmPay is located in Lagos at 20, Opebi Road, Ikeja.
Here is how to get in touch with them.
Address: 20 Opebi Rd, Opebi 101233, Lagos, Nigeria.
Email: support@palmfinance.com
Phone: 0700 PALM HELP (0700 7256 4357) or 018886888
Here's a reminder on how you can reach PalmPay Customer Support Team. Contact them via phone at 017005700, email at support@palmpay.co, or in-app chat.
What You Should Know About PalmPay
PalmPay is an e-wallet and mobile payment platform with CBN licensing that provides consumers with financial services through its mobile app.
By providing the ability to open a bank account, send money to others, pay bills, and get immediate access to credit services, the company enhances the digital payment experiences for its customers.
The key details concerning PalmPay that you should be aware of are listed below.
Who Owns PalmPay?
PalmPay is jointly owned by both the Taiwanese corporation NetEase and the Chinese enterprise Transsion Holdings.
How Does PalmPay Work?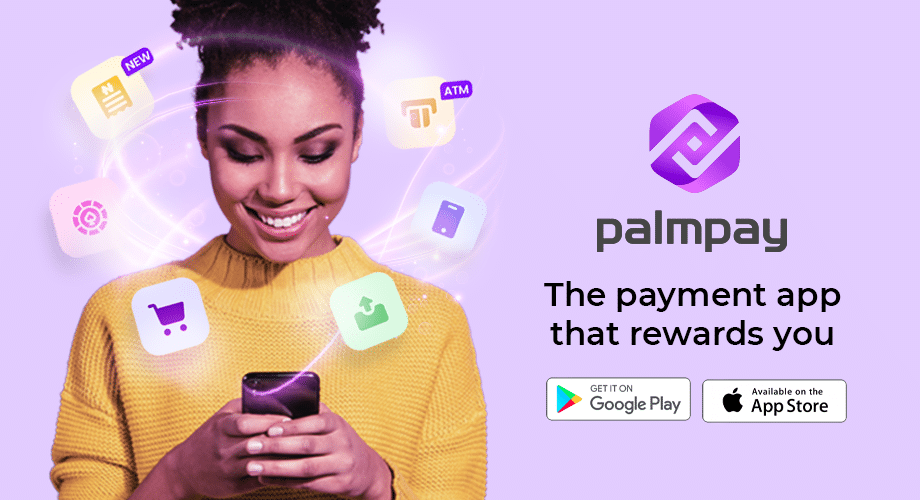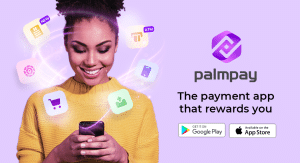 PalmPay offers its consumers a variety of tools through which they can make payments. It serves as an alternative to using your standard bank account when conducting straightforward transactions.
When compared to the majority of conventional banks, their service fees are negligible.
With PalmPay, you can also take advantage of Virtual Top Up services. Sending cash to friends and relatives is safe and takes only a few minutes. You can purchase different memberships as well as phone recharges.
Benefits of Using PalmPay
There are many advantages to using the PalmPay mobile app:
Low service charges during transactions.
Simple bill payment and quick VTU services.
Guaranteed security and safekeeping of user information.
When you conduct transactions, you can receive incentives and awards.
Each invitee brings in money for you. The incentive will be given to you following the person's creation of a PalmPay account.
Is it Safe to Use PalmPay?
Using PalmPay is entirely secure. Your deposits are held by a reliable and safe business. Transnet is the owner and operator of PalmPay. Transnet is a joint venture between Transsion Holdings and NetEase.
Tecno Mobile, Infinix, and Itel are all made by Transsion Holdings if we recall correctly. There is now a collaboration between the two businesses.
All Itel, Tecno, and Infinix smartphones will come with the PalmPay app pre-installed as part of this cooperation.
Is PalmPay Licensed by CBN?
Yeah of course. CBN has granted PalmPay permission to operate in Nigeria. We have also secured a license to conduct business as a money transfer company and are registered with the Central Bank of Nigeria (CBN).
Users can send and receive money in their local currency using PalmPay's partnerships with authorized, supervised, and insured payment service providers worldwide.
How to Open a PalmPay Account
1. Download the app
Install the PalmPay app on your phone or tablet. Both the iOS Store and the Google Play Store have it for sale.
2. Open the app and register
Open the app, then select the Sign-up option. Enter your phone number after choosing your country code. Here, a verification code will be sent to your phone number.
3. Double-check your phone number
Wait for a verification code after submitting. When the next page loads, enter the verification code that was texted to your phone number.
4. Configure your pin
You must create a pin with four digits. You will confirm after entering your desired code.
How to Fund or Deposit Money Into Your PalmPay Account
It's quick and simple to fund your PalmPay account. Your debit card can be used to finance your PalmPay account. The steps are listed below.
The "fund" button will appear on your profile dashboard.
Enter the amount you wish to deposit in the money.
Go to the next page after entering the transaction description (optional).
Choose a payment option. You have the option of choosing from your currently linked debit cards or adding a new one.
Select your bank from the list of different banks, then enter all the required information.
Enter your security code to move ahead with the transaction.
The page will refresh. It will be your bank's safe payment gateway. Your phone number or email address will receive an OTP. After entering the OTP, press the "complete" button.
If the deposit is successful, your dashboard will be displayed.
Conclusion: Palmpay Office Address in Nigeria
PalmPay creates a safe, digital payment experience for all of Africa to promote financial inclusion and improve customer experiences.
The company enhances the digital payment experiences for its customers by providing the ability to open a bank account, send money to others, pay bills, and get immediate access to credit services.
The UK's capital city of London is the home of the 2019-founded PalmPay.
Everything you need to know about Palmpay offices in Nigeria was covered in this post. We suppose you now know where to find the company nationwide.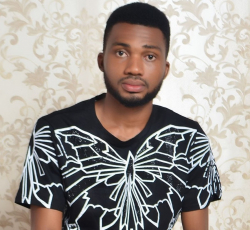 Latest posts by Benjamin Targba
(see all)