In this guide, you will discover how to start mining in Nigeria, the cost and the requirements.
Mining is one of Nigeria's most profitable industries. Nigeria is rich in natural resources such as oil, coal, gold, and plenty of others. It's a splendid idea to mine them and market them as raw materials. You would benefit from the raw materials by selling them at a high price.
Furthermore, the government is in charge of overseeing mining-related operations. As a result, to proceed with a mining lease, a government approval or license is required.
This post will be of great use to you because I will explain all you need to know about starting a mining business in Nigeria.
How To Start Mining in Nigeria: Cost of License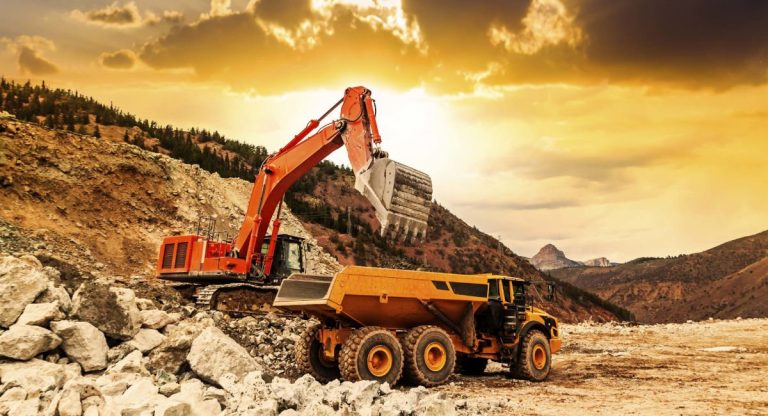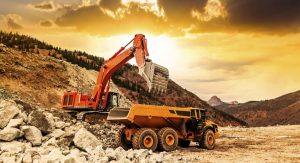 Let's have a look at how much a mining licence will cost you.
There are various sorts of mining licenses in Nigeria. These licenses are provided based on the type of mining you want to undertake. For the most part, these licenses are critical for everyone or any organization planning to enter the mining industry. While there is a set fee for the permit, the overall cost is determined by a variety of criteria and services.
The official fee for acquiring a mining license permit in Nigeria is ₦30,000. When it comes to the cost of a mining license, the amount that will be charged is determined by the sort of job that will be performed by the miner.
Nonetheless, various charges, such as registration fees, consultant expenses, and other connected expenses, raise this specific sum significantly. Overall, the cost will be determined by the company's negotiations with the expert.
The following is a breakdown of the mining license application fees
Application Processing Fee
Small Mining Lease – ₦10,000
Mining Lease – ₦10,000
Annual Service Fee
Small Mining Lease – ₦10,000
Mining Lease – ₦25,000
Renewal Fee
Small Mining Lease – ₦30,000
Mining Lease – ₦250,000
Late Renewal
Small Mining Lease – ₦100,000
Mining Lease – ₦100,000
Requirements For Obtaining Mining License in Nigeria
There are a few requirements that must be met before a firm or individual can be granted a mining license in Nigeria.
The following are the basic and essential prerequisites you need to have to proceed with the process:
The Company's Certificate of Incorporation
Letter of application
Evidence of a technically skilled individual
The company's tax clearance certificate
A Legal Practitioner attests to a person's non-conviction for a criminal offence.
Reference Letter from a Banker
Payment Documentation
Pre-Feasibility Report with COMEG seal and signature
Plan for prospecting / Estimation of reserves
Existing Exploration Permit
Proof of financial capability
Evidence of technical proficiency
Consent from landowners or occupiers is irrevocable
Minerals to be mined
A survey plan for the selected area must be presented
Notice to landowners (private or state land) with a response on the rate to be paid.
You will now have a straightforward application procedure once these documents are in place. You will be able to register and get your mining license in this manner. More information will be provided in the next paragraphs!
How To Apply For and Obtain a Nigerian Mining Licence
Looking for step-by-step instructions on how to simply obtain a mining license and begin working in this lucrative industry?
Here is a streamlined procedure for applying for and obtaining a mining license in the country
1. Initially, the applicant must collect the request form, which is specific to the type of lease he is seeking. This should be done through the Mining Cadastre Offices or by downloading the information from their website.
2. The next step should be to fill out the Application form with all of the necessary information. This should be delivered in three copies, along with the appropriate documentation, to the Mining Cadastre Office, along with the required processing costs.
3. Once the submission is complete and the application receipt is issued, the Office must notify the landowners or occupiers to obtain irrevocable consent.
4. Ten organizations or individuals applying for a license will be issued a lease, license, or permit based on evaluation and recommendation. Furthermore, the applicant is required to pay the Annual Service Fee within two weeks after receiving the lease, license, or permission.
How To Get a License for Sand Mining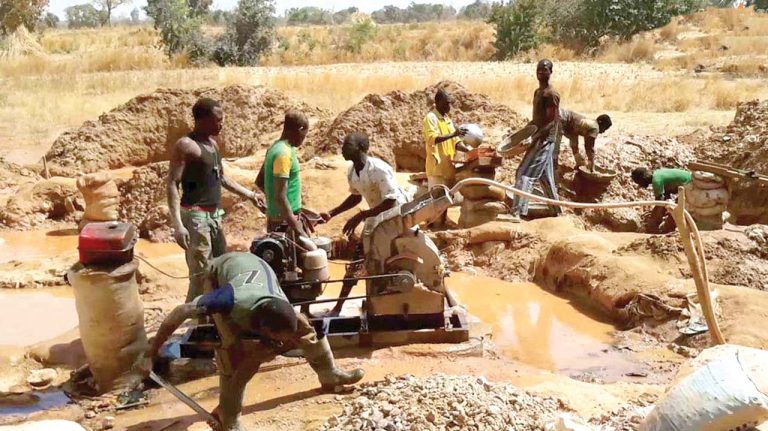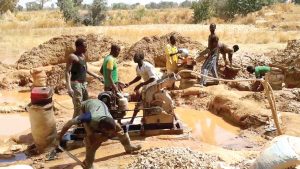 The process of obtaining a license for Sand mining in Nigeria is quite similar to that of obtaining a mining license in general.
The stages involved in applying for a Sand Mining License in Nigeria are as follows.
(a) The applicant's first step is to obtain the application form for the Sand Mining category. This form can be obtained from Mining Cadastre Offices or downloaded from their website.
(b) The applicant must next complete the Application form with all required details. After completing the papers, submit them in three copies together with the needed documentation.
(c) The following step should be to pay the required processing fees to the Mining Cadastre Offices.
(d) Note: Every submitted application is normally allocated an identification code and registered in the priority register with date, hour, and minute, duly signed, and an acknowledgement copy is supplied to the applicant.
(e) Following submittal, the MCO must notify the landowner to secure irreversible consent. This will be notified within 7 days, and if no response is received within that time frame, the application will be refused with no return.
(f) Finally! The applicant is awarded a lease, license, or permit after being evaluated and recommended. The applicant is required to pay the Annual Service Fee within two weeks of receiving the lease, license, or permit.
(g) That concludes the procedures for acquiring a mining license in Nigeria's sand mining business. I hope you found the information I provided beneficially.
List of Mining Companies in Nigeria
The mining industry in Nigeria is dominated by thousands of businesses. The following are the top ten mining companies in the country:
Agro peat Nigeria Limited
Eta-Zuma Group Ltd
Greenfield Metals Limited
Japaul Mines and Products
Kinsfield Energy Ltd
Western Goldfields Group Ltd
Multiverse PLC
Red Mining
SBOG Nigeria Ltd
Tongyi Allied Mining Co., Ltd.
Read Also: CitiBank Address in Lagos, Nigeria
Conclusion: How To Start Mining in Nigeria: Licence Requirements
Hardly anyone would deny that the mining industry is not a profitable endeavour. Furthermore, given Nigeria's abundance of solid minerals, there is no doubt that a large number of investors will be interested in the lucrative industry.
The most basic condition for beginning the mining process is the possession of a mining license. If you want to know how much it costs to get a government lease and how to start mining in Nigeria, we feel this article will be helpful.
We also highlight the requirements and how to obtain a sand mining license in Nigeria.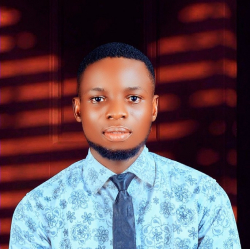 Latest posts by Mfonobong Daniel
(see all)